Gather Together For the Ultimate Small-Town Getaway in Granville County
A hybrid of urban and rural, Granville County in North Carolina is an ideal place for gathering. Twenty minutes from the northern border and a short drive from the Raleigh-Durham airport, Granville County is dotted with the small towns of Oxford, Butner, Creedmoor, Stem and Stovall. Whether you're exploring the county's great outdoors or the heart of town, you'll find the people and their local hangouts most endearing.
Consider these suggestions a primer from which you can define your very own Uniquely Carolina experience.
A Day of Shopping Local
The notion that "creativity is contagious" resonates clear as a bell at Cedar Creek Gallery in Creedmoor. Started by a couple of self-proclaimed hippies (Sid and Pat Oakley) in 1968, the 4,000-square-foot gallery now showcases more than 200 American and Canadian craftspeople. Here you can find a variety of art within the gallery and the property's gardens, where potter and glass blower studios are overflowing with inspiration.
A more recent addition to Creedmoor is the family-owned Owl House Café on Main Street. Owned by Parisian Jay Tebib and his wife, Betty Lou, the café resembles a French bakery specializing in baked goods, pastries and homemade lunch items. Ingredients are handpicked daily and everything is made from scratch – even the bread. Call in your order ahead of time so you don't have to miss a single moment during your small-town escape.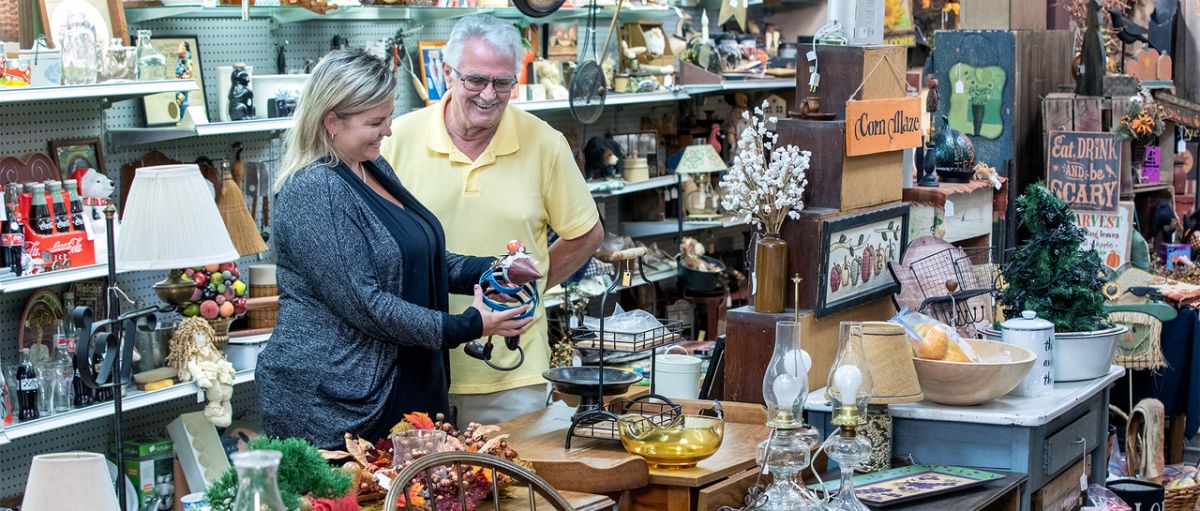 Less than 15 miles over to Oxford, you'll find an antique and collectible shop with a name that says it all: This 'n That. While there, make sure to say hello to the town's de facto mayor, Miss Betty. She's liable to spill the tea on her town's history – which was largely built by tobacco trade and education.
Experience the Town's Charm and History
Miss Betty isn't the only charmer of this small town. Oxford itself is one of those places that warms your heart with its quaint charm. It's a place where neighbors wave at you from their front porch in hopes you'll do more than just pass through town.
Just 3 miles off I-85 north of Raleigh and Durham, the face of Oxford's Main Street beams with an original neon marquee at the newly renovated historical art deco theater-turned-event space, The Orpheum at Oxford. If you are visiting on a Thursday or Friday, you can even grab cocktails and small plates while you enjoy.
What started out as Julia and Thomas Blaine's pop-up shop, Strong Arm Baking Co. became a brick-and-mortar business because of the overwhelming support from the community. With treats including baked goods made from locally sourced ingredients, delicious lunches and pizzas on Saturday, Strong Arm's items are great for a variety of occasions – and they can also be found at farmers markets and other local retail locations.
If you really want to embrace the power of gathering in a small-town setting, The Hub On Main lives up to its name. Top offerings include a large selection of wine and craft beer, along with pop-ups like third-Sunday sushi and fundraising trivia nights.
Gather with Friends and Admire the Scenery
Oxford's Wall Street presents an exchange on its own. Mara Shelton founded Tobacco Wood Brewing in 2018 with her husband, Paul, as North Carolina's first female, veteran-owned brewery. At this popular spot, good times are the currency of choice. The menu features craft brews named after the couple's military days, sandwiches, flatbreads and barbecue, making this a favorite family-friendly Oxford hang.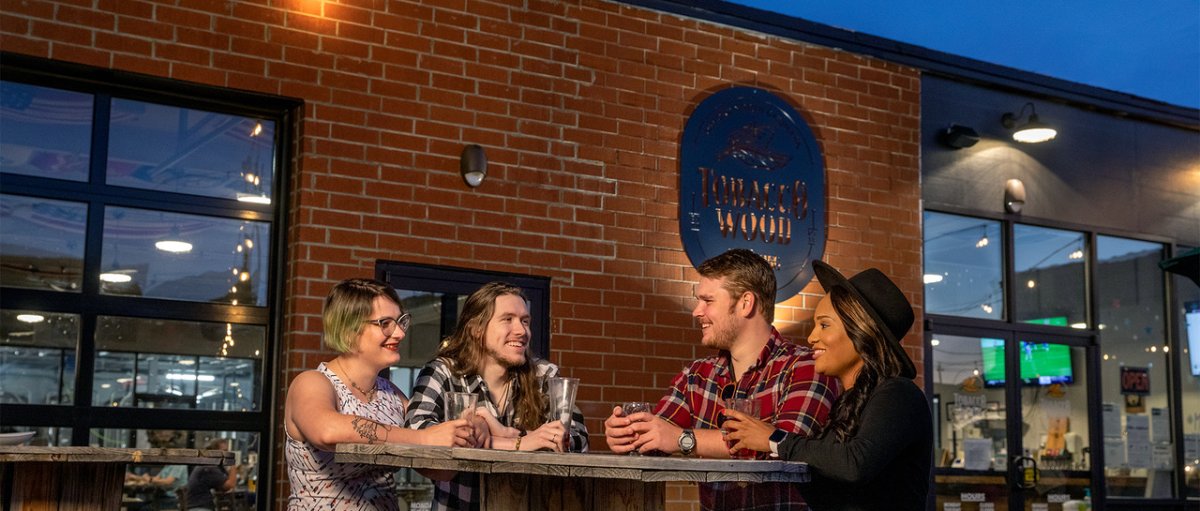 Being a picturesque place, Granville County also offers adventure and beautiful scenery. Around the western edge of Creedmoor's city limits, Lake Rogers Park attracts people who want to fish, paddle and enjoy picnics in the park. From April to October, the lake's amenities also include pedal boats, johnboats and NuCanoe rentals.
A result of good land stewardship can be found in the town of Stem at The Ledge Creek Forest Conservation Area. From 2013 to 2018, seven tracts of family-owned land totaling 398 acres were purchased and designed by the Tar River Land conservancy, creating 5 miles of hiking and walking trails. From either trailhead, you can enter a hardwood forest and witness wildlife in action. Pro tip: Download the trail map and guide to get the most out of your visit.
For the county's best lakeside dining views, head to Butner and pop into Lake Holt's Lakeside Grill to order a casual breakfast, lunch or dinner. Grab a seat outside and take in the scenery while you eat. At this spot, "a reel expert can tackle anything" and all are welcome to "become part of the family." Spanning 385 acres, Lake Holt provides optimal lake and land recreation, and it tops the list for birthday parties, family reunions and fun times. Featuring fishing piers, walking trails, boat rentals and party shelters, the lake also hosts community events throughout the year, including bluegrass jams the third Sunday of the month.
This story is in partnership with, and all photos are courtesy of, Granville County Tourism Development Authority.
Updated September 1, 2021