Scenic Spots for Romance in North Carolina
North Carolina's opportunities for adventure, romance and beauty are endless with more than 300 miles of ocean shoreline to the east and beautiful mountain peaks to the west that lie only six hours apart. In between, lively cityscapes hide ample urban nature spots tucked away from the beaten paths that make for an ideal escape with your special someone.
We're sharing 12 especially scenic spots throughout our state perfect for infusing a dose of romance with a side of breathtaking views to make your North Carolina getaway extra magical.
Let Mountain Grandeur Sweep You Off Your Feet
1

Season's at Highland Lake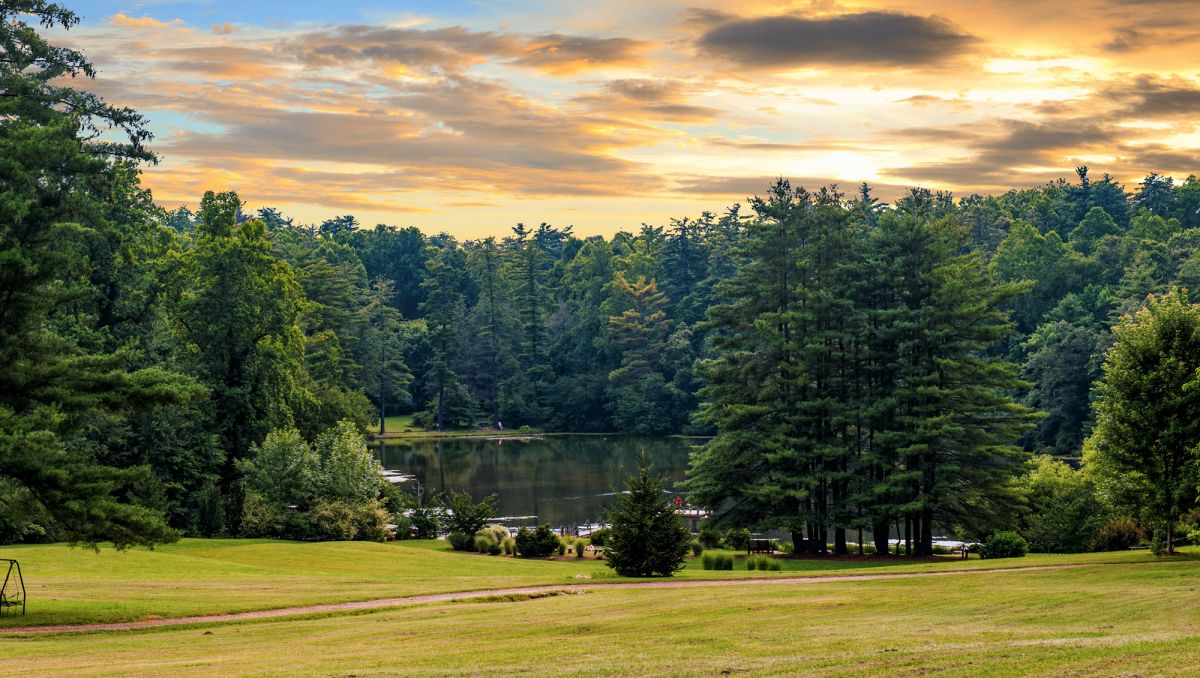 1

Season's at Highland Lake

Flat Rock

See on map
What is it about brunch that just radiates romance? The leisurely pace? The fluffy, made-to-order omelets? Breakfast cocktails to start the day off right? Whatever the cause, the Sunday brunches at Season's will elevate your weekend. Enjoy a pre- or post-brunch stroll around Highland Lake after eating locally sourced seasonal fare. Plus, overnight guests can borrow kayaks, paddleboats or canoes for free to use on the 40-acre lake.
2

The Blowing Rock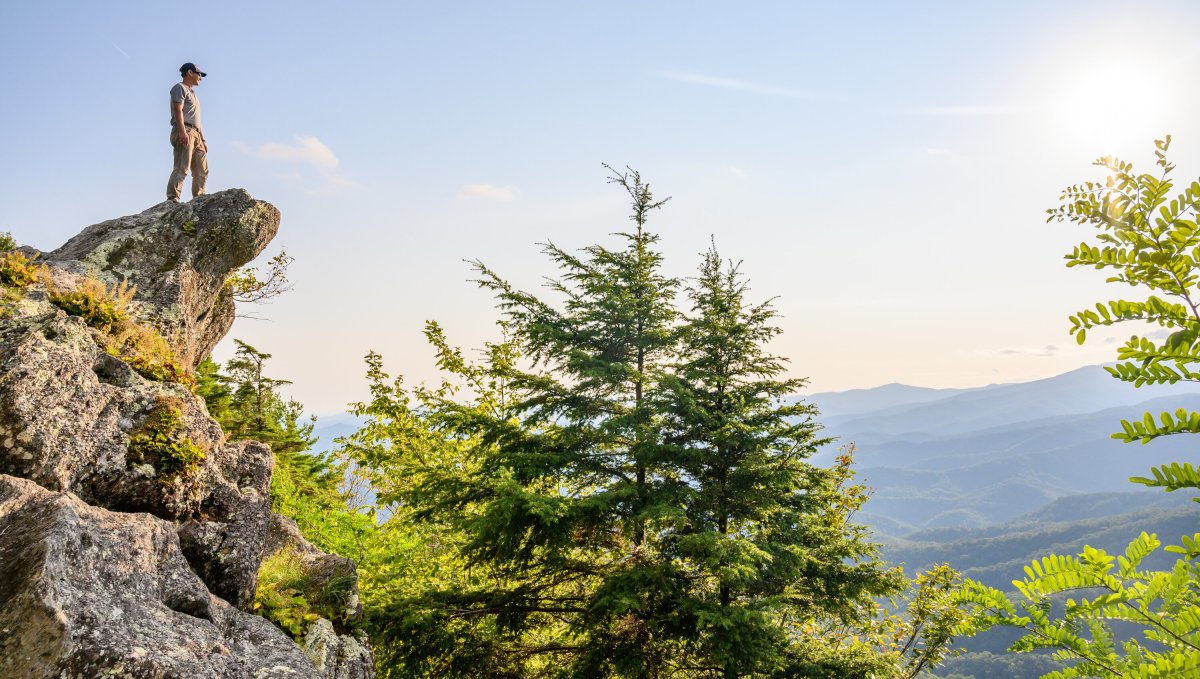 2

The Blowing Rock

Blowing Rock

See on map
Love can certainly turn our worlds topsy-turvy, and in Blowing Rock, ancient lore credits an enduring love between two Native Americans as causing the perpetual wind to blow up from the valley below, making the snow blow upside down. Wander hand-in-hand between the legendary Blowing Rock, observation tower, waterfalls and lovely gazebo for a picture-perfect day.
3

Western North Carolina Mountain Towns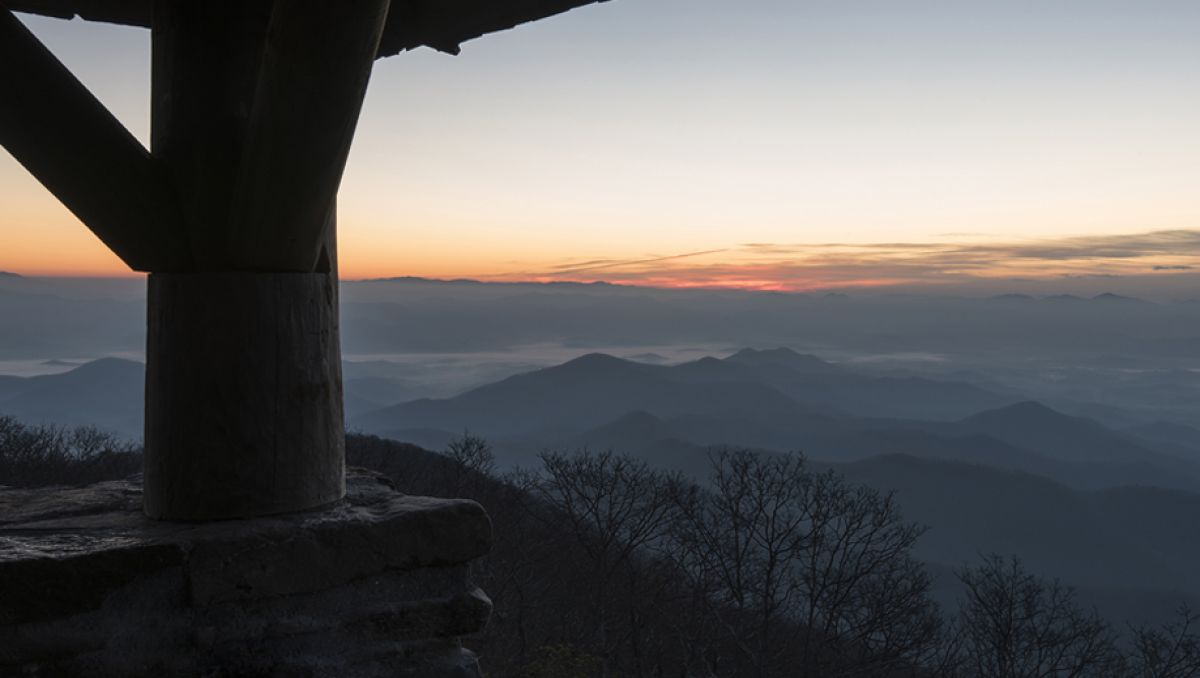 3

Western North Carolina Mountain Towns

Franklin and Nantahala

See on map
Franklin and Nantahala are the perfect blend of mountain tranquility and breathtaking views. One must-see location is Wayah Bald Tower, which sits at nearly 1 mile in elevation and offers heart-stopping views in all directions. For a special meal, check out Caffé REL, a cash-only French neighborhood café that's been a destination dining experience for years. For a luxurious and secluded stay, head over to Cherokee Mountain Cabins in Nantahala, where mountaintop lodges and luxurious cabins – complete with impressive amenities such as hot tubs, fireplaces and creekside views – await you and your special someone. Splurge for a romantic gift package to up the romance factor and complete your stay.
4

Raffaldini Vineyards & Winery
4

Raffaldini Vineyards & Winery

Ronda

See on map
North Carolina has quite a few castles, including this castle-like winery in Ronda, located in Yadkin Valley Wine Country. Owner Jay Raffaldini's family hails from Italy, so he designed this 42-acre destination to capture the world of his ancestors, right down to adopting the Italian process of appassimento, which requires drying harvested grapes in order to add complexity and encourage bolder flavors. Sip and savor its Italian wines while gazing over the vineyard, Stone Mountain and the surrounding wildlife habitat certified by the National Wildlife Federation.
Escape to Nature Within City Limits
5

Ann and Jim Goodnight Museum Park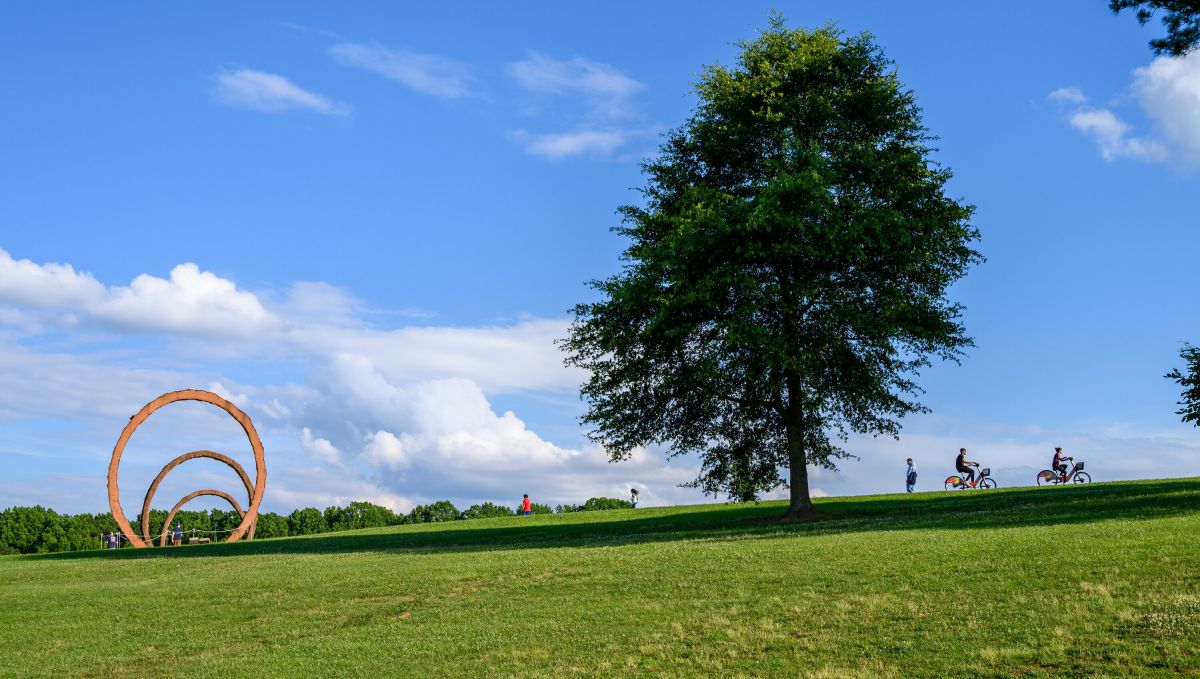 5

Ann and Jim Goodnight Museum Park

Raleigh

See on map
North Carolina Museum of Art ups the beauty factor with its 164-acre museum park filled with outdoor installations, trails and landscaping. Whimsical photo opportunities abound as you and your sweetie nestle against more than 30 works of art, including oversized sculptures and whirligigs, or disappear among a forest full of chairs.
6

O.Henry Hotel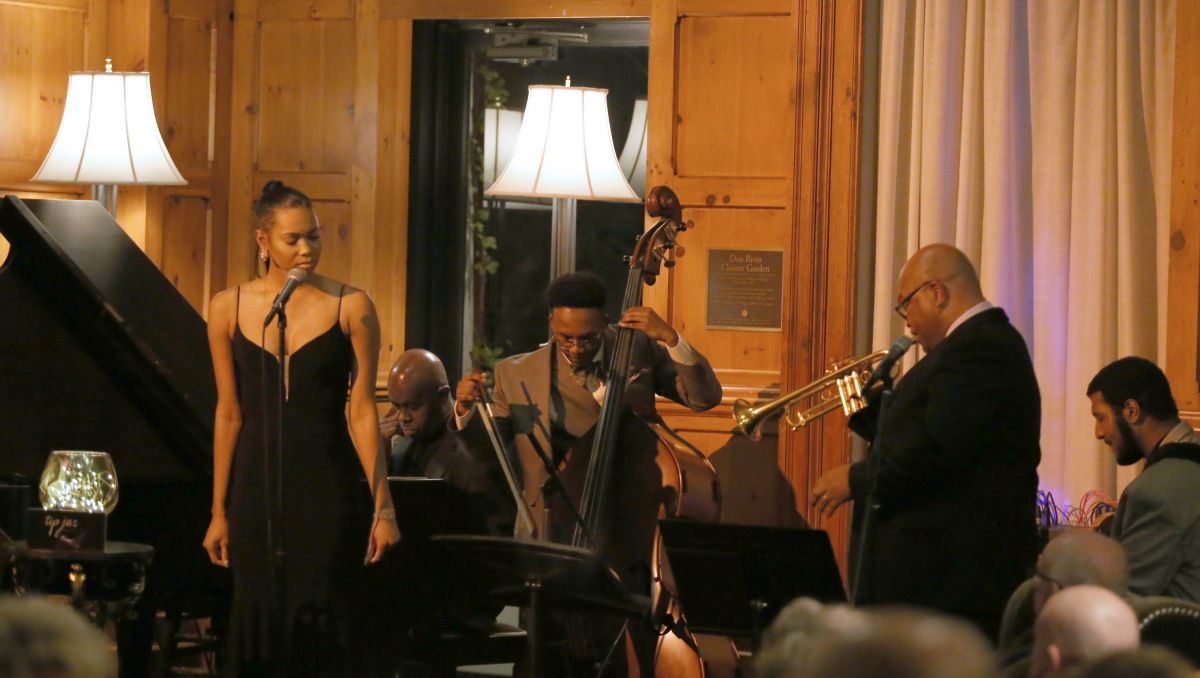 6

O.Henry Hotel

Greensboro

See on map
Have you ever dreamed of traveling back in time to enjoy a Roaring '20s party? Look no further than O.Henry Hotel, where art deco decor comes to life at the world-class Thursday Night Cocktails and Jazz and Saturday Jazz Series. Splurge and stay at this grand hotel – designated a AAA Four Diamond – and enjoy afternoon tea along with free transportation to its four sister hotels and restaurants for a truly stress-free, pamper-filled weekend.
7

Pinehurst Resort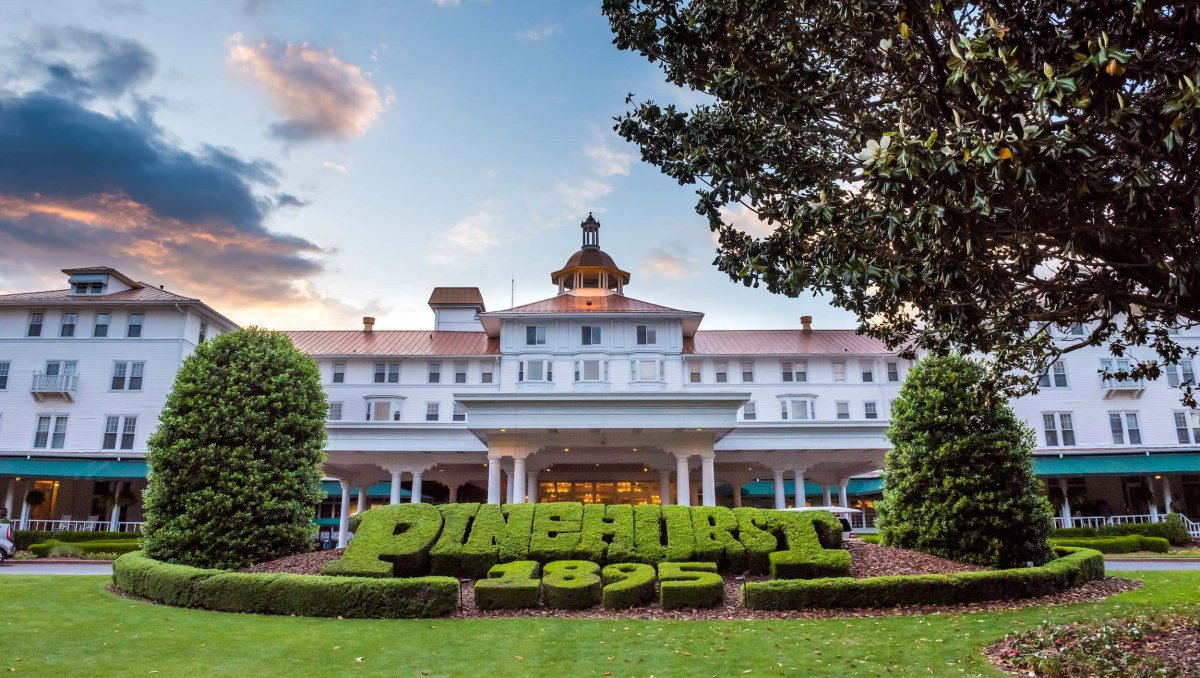 7

Pinehurst Resort

Pinehurst

See on map
North Carolina has its fair share of gorgeous spas and golf courses, and visitors can enjoy both at Pinehurst Resort, a beloved relaxation hotspot for more than a century that features nine (yes, nine) different 18-hole golf courses. Inside at the lovely, inviting spa, couples can linger all day with access to whirlpools, a eucalyptus steam room and a sauna.
8

Lady of the Lake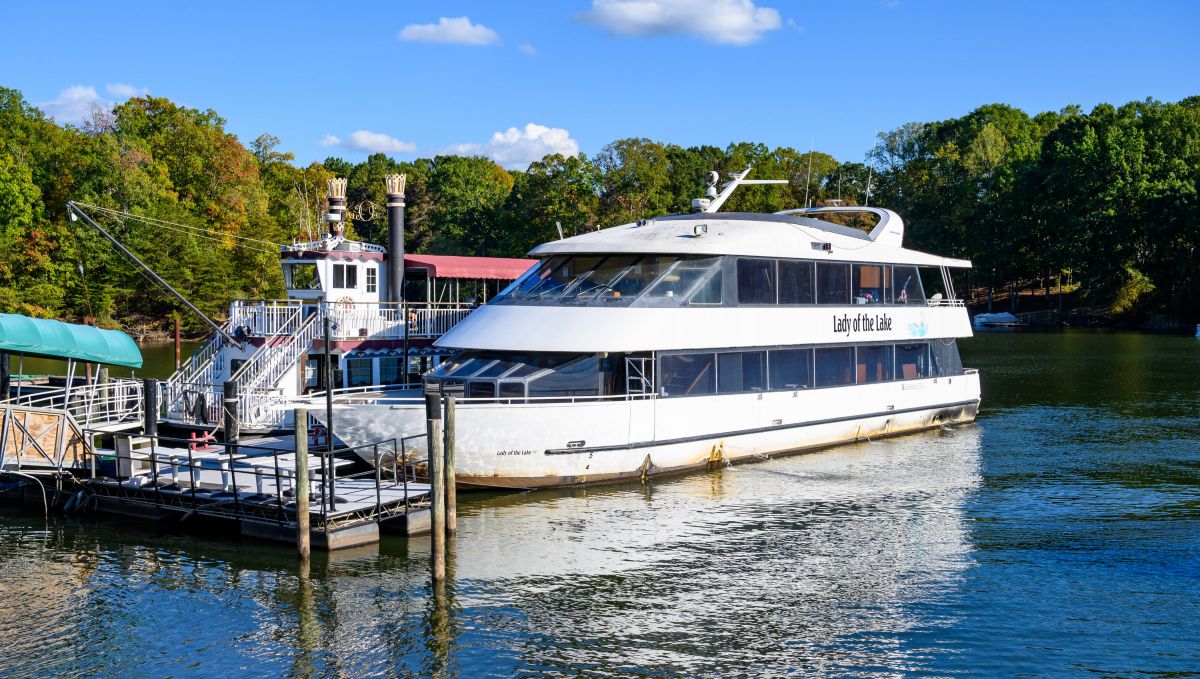 8

Lady of the Lake

Lake Norman

See on map
Speaking of luxury, this yacht provides three-course sunset dinner cruises and incredible vantage points of homes owned by some of Charlotte's wealthiest residents that dot the 520 miles of shoreline. The lake's massive size has caused many to refer to it as an "inland sea," and for extra-special occasions, temporary seafarers can upgrade to a Lady of the Lake VIP package with private seating, champagne, wines by the bottle and, naturally, chocolate-covered strawberries.
Coastal Sunsets and Sights to Make Your Love Shine Brighter
9

Sunset Beach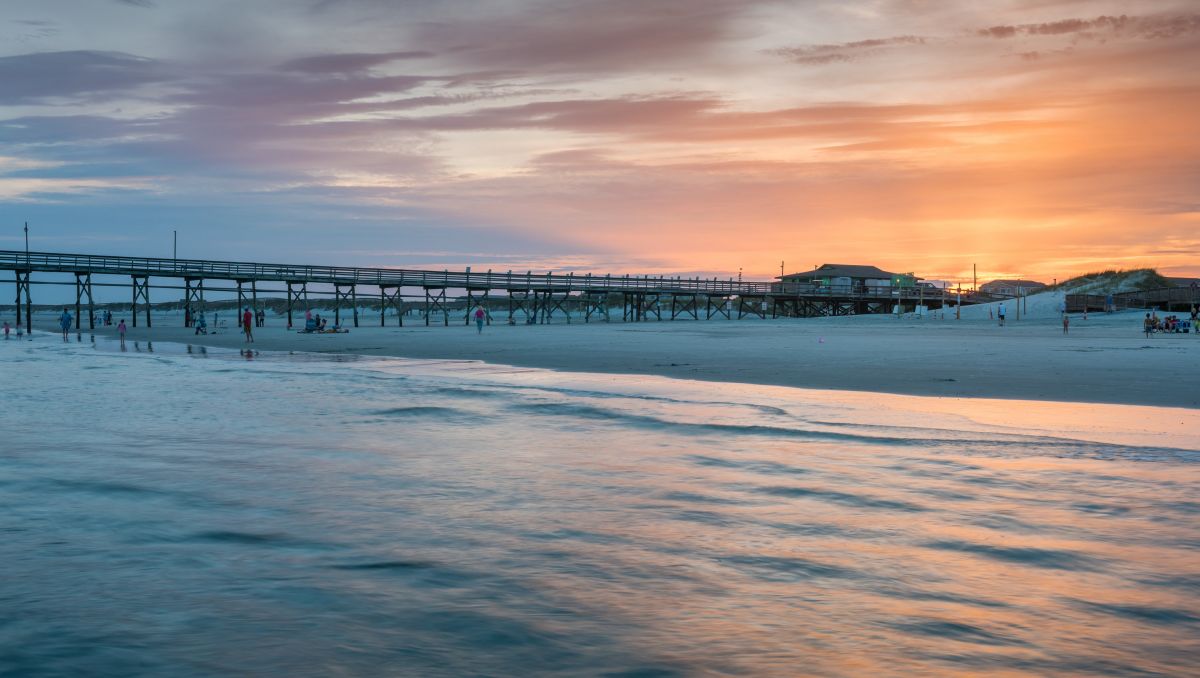 9

Sunset Beach

Brunswick Islands

See on map
With a name like Sunset Beach, prepare to be wowed. Plan a full day of beauty by starting with a sunrise beach stroll and ending with dinner and a sun show at Crabby Oddwaters. Known for its waterfront dining and locally caught seafood, this full-service restaurant and bar is open seasonally, so check the hours before stopping by. If you happen to be visiting from late fall through early spring, you can even head to the beach once more for a terrific sunset; because of the island's unique positioning, the sun will set in the same spot you watched it rise earlier.
10

Sunset Cruise Charter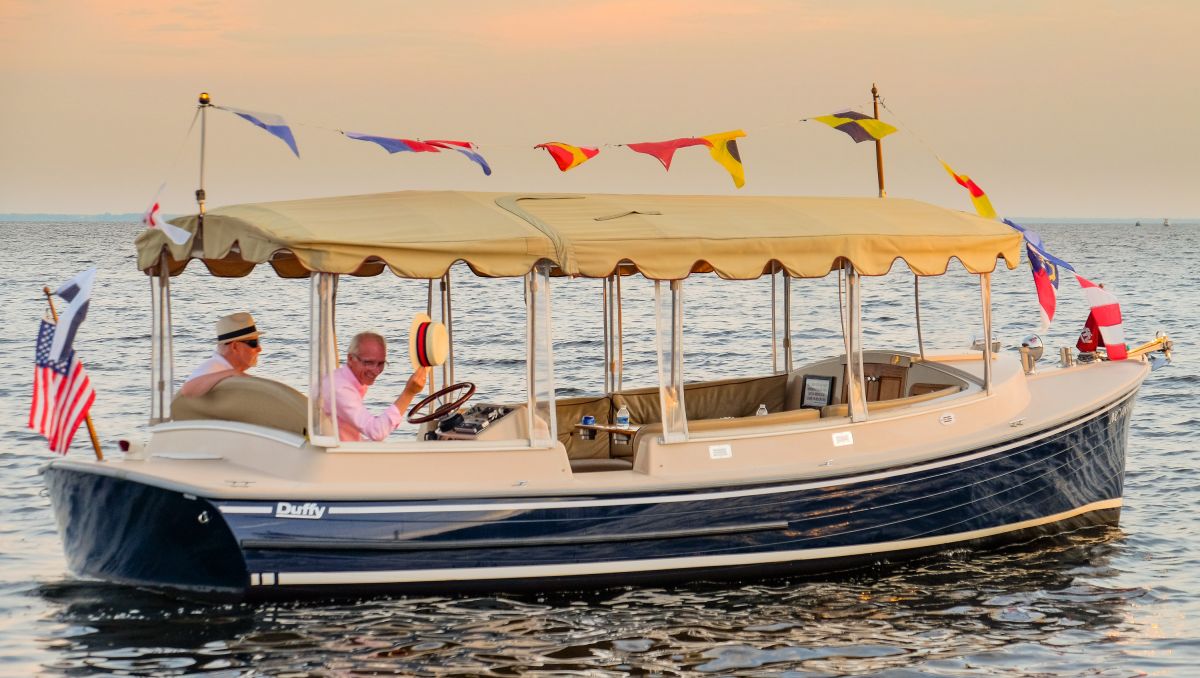 10

Sunset Cruise Charter

Edenton

See on map
Four hours north of Sunset Beach, enjoy an up close and personal sunset experience on a romantic sunset cruise charter from Edenton Bay Cruises with seating for only six to ensure an intimate experience. Not only will you get to enjoy a memorable sunset, but looking back at the historic town of Edenton – named by Forbes in 2011 as one of "America's Prettiest Towns" – will also delight visitors during this lovely off-land excursion.
11

Cape Hatteras Lighthouse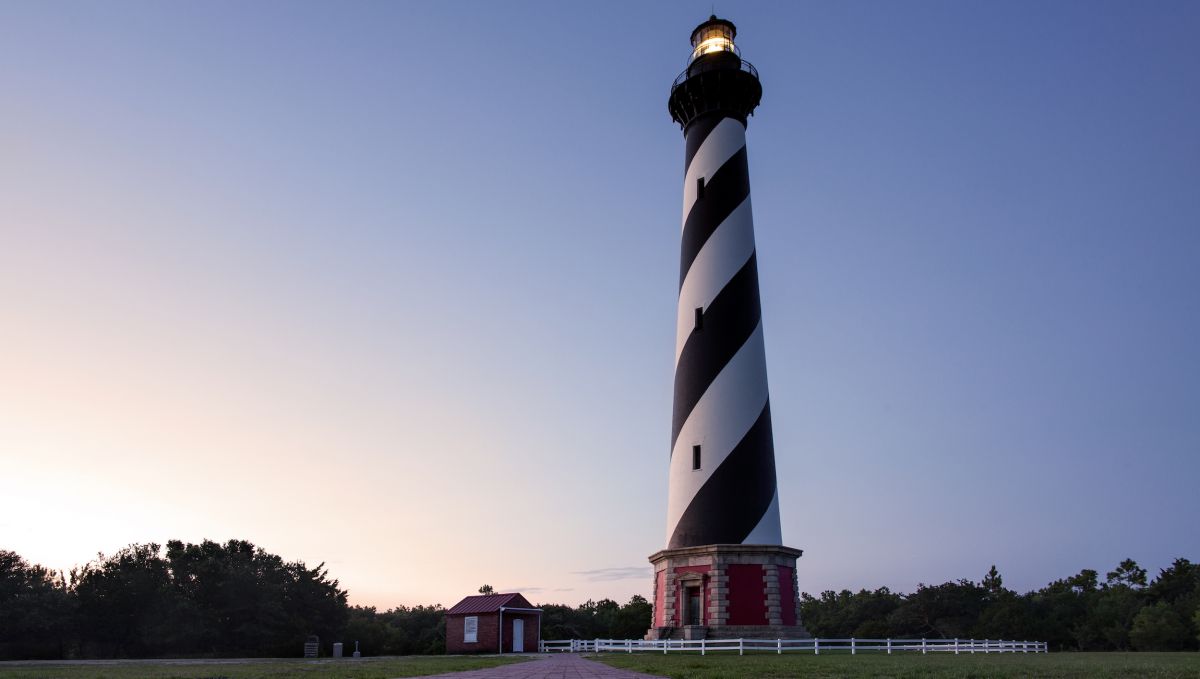 11

Cape Hatteras Lighthouse

Buxton

See on map
The famed Cape Hatteras Lighthouse makes for an excellent destination to soak in the full glory of the Outer Banks, Pamlico Sound and, of course, the Atlantic Ocean any time of day. Though it will likely be closed for climbs through 2023 due to ongoing restoration efforts, you can still take a frame-worthy selfie from its base. Up the wow factor with dinner at Buxton's only fine dining establishment, Cafe Pamlico, located inside the 5-star rated The Inn on Pamlico Sound.
12

Merchants Millpond State Park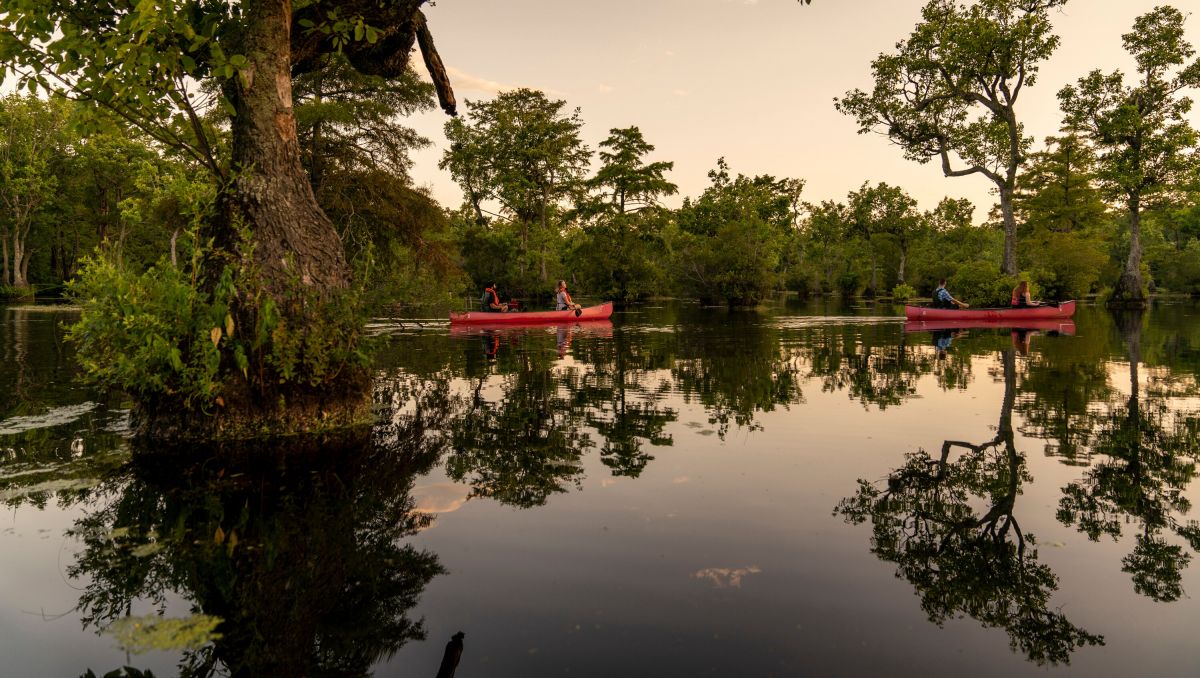 12

Merchants Millpond State Park

Gatesville

See on map
Merchants Millpond State Park deserves a place on any adamant kayaking couple's bucket list for its abundance of wildlife, year-round mild temperatures, pleasant-moving waterways and funky flora. Make a romantic weekend out of it – the ancient bald cypress trees and abundance of Spanish moss make it easy – and camp along the water's edge at boat-in-only campsites. Plus, you can enjoy nine miles of hiking trails at this exotic state park.
As you're planning these fun outings, we want you to also plan to be safe. Check out some helpful tips on how to stay safe hiking, camping and exploring waterfalls, and for daily information on beach conditions and beach safety, check with the destination you plan to visit.
Updated June 2, 2021