Relive Famous Film Scenes in North Carolina
With more than 800 productions shot in our state since 1980, it's a pretty safe bet that North Carolina plays a role in at least one of your favorite movies or TV shows. Here are six destinations to relive some iconic moments from the big (and small) screen.
Going Hollywood... East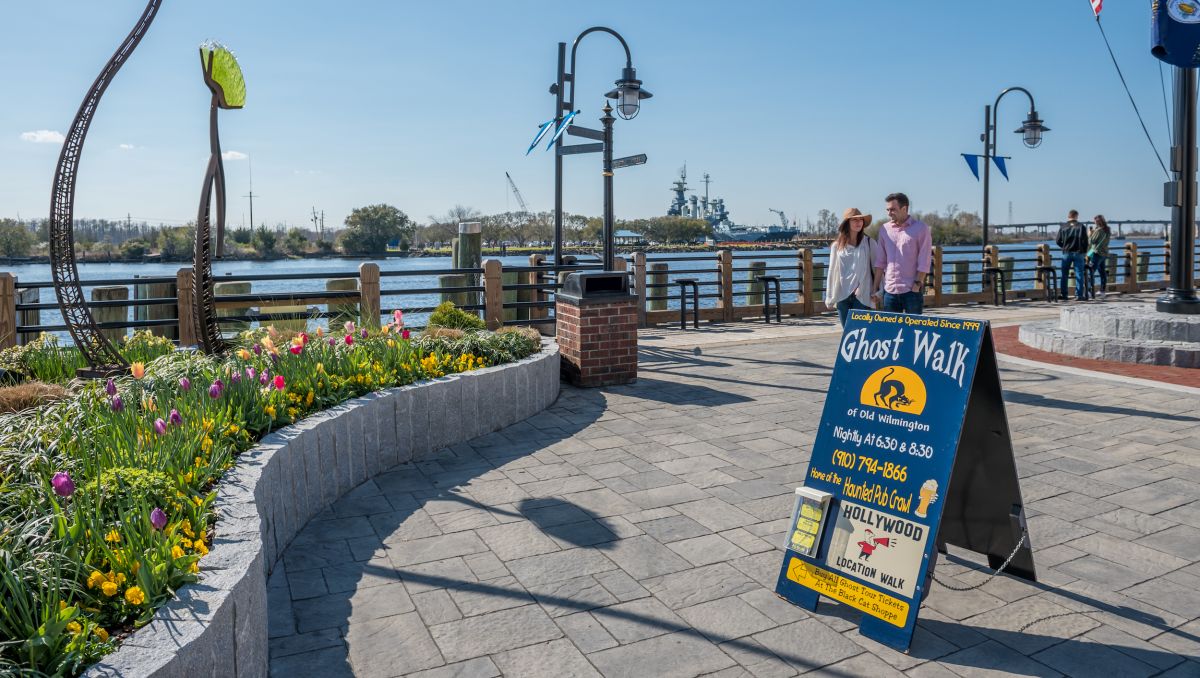 Going Hollywood... East
Wilmington
Nicknamed Hollywood East, Wilmington rolls out the red carpet for film crews, with more than 400 productions to its credit during the last 35 years. Fans of TV shows One Tree Hill and Dawson's Creek take self-guided tours from the Wilmington visitors center, which lead them to sites recognized in the fictional towns of Capeside and Tree Hill, including Hell's Kitchen restaurant and pub featured in both shows.
Sporting History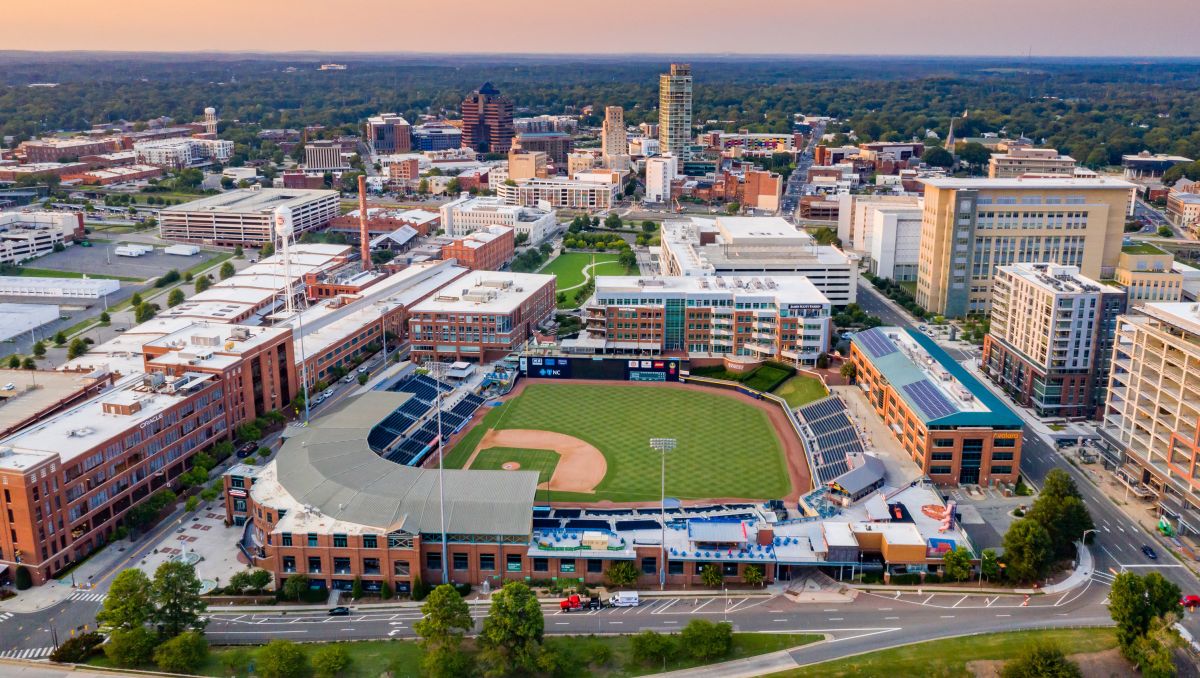 Sporting History
Durham
Scenes from the 1988 romantic comedy Bull Durham, which featured the minor league Durham Bulls baseball team, were shot at Historic Durham Athletic Park and at spots around the city. Although the Durham Bulls now play a mile down the road, visitors still swing by the 1926 ballpark's famous ticket office: a rust-color tower with a conical roof.
Dirty Dancing, Clean Lake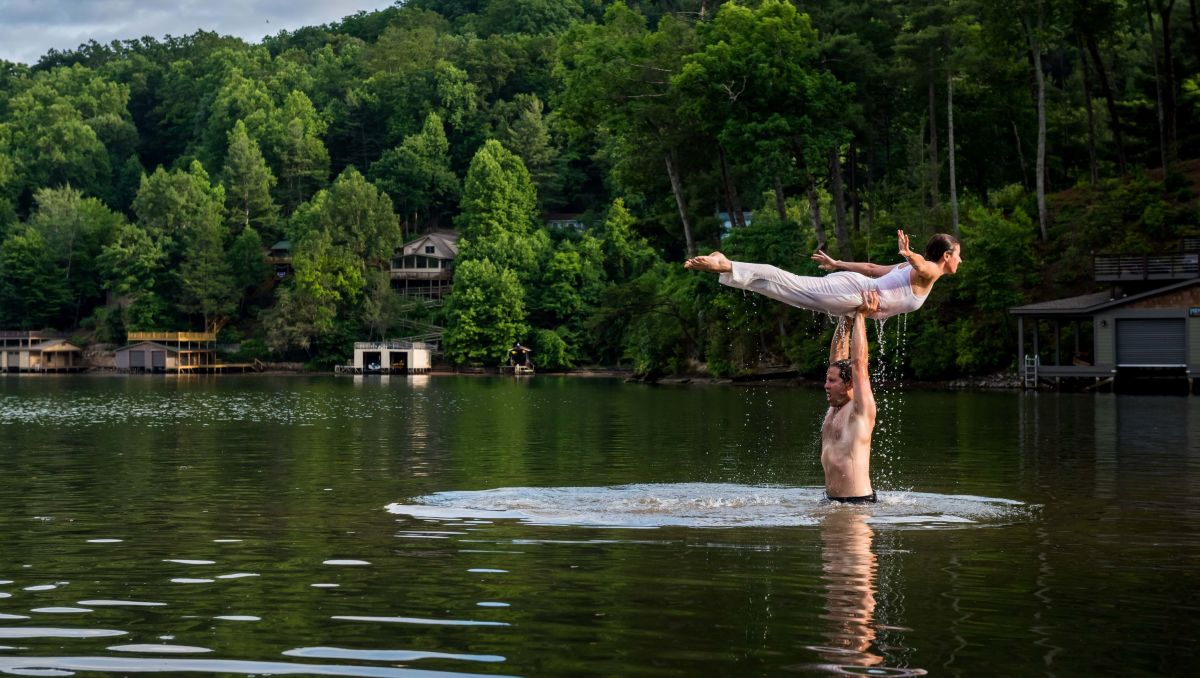 Dirty Dancing, Clean Lake
Lake Lure
Lovers of Dirty Dancing have the time of their lives re-enacting the iconic lake-lift scene from the 1987 classic, which was largely shot in Lake Lure among the Blue Ridge Foothills. Each September, honor the film at the Lake Lure Dance Festival, which draws fans for a celebration of dance throughout the years and overnights in Dirty Dancing-themed cabins at The 1927 Lake Lure Inn and Spa.
Lasting Views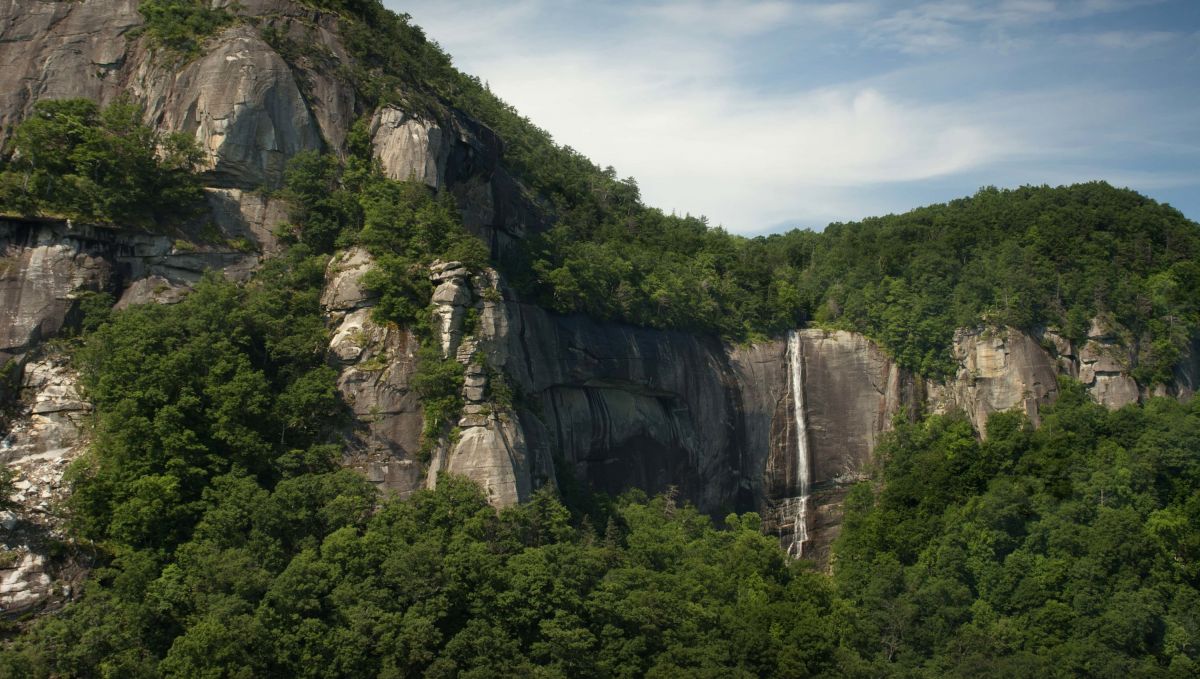 Lasting Views
Chimney Rock
Some of the most intense scenes of the 1992 adventure The Last of the Mohicans were shot on and around Chimney Rock, a 315-foot-long jutting rock formation, about 40 minutes east of Asheville. Hike to panoramic views of forests before trekking the Hickory Nut Falls Trail to the 404-foot falls (one of the tallest in the East). For a less demanding hike, follow the Great Woodland Adventure Trail, which winds past 12 Discovery Stations.
For the New School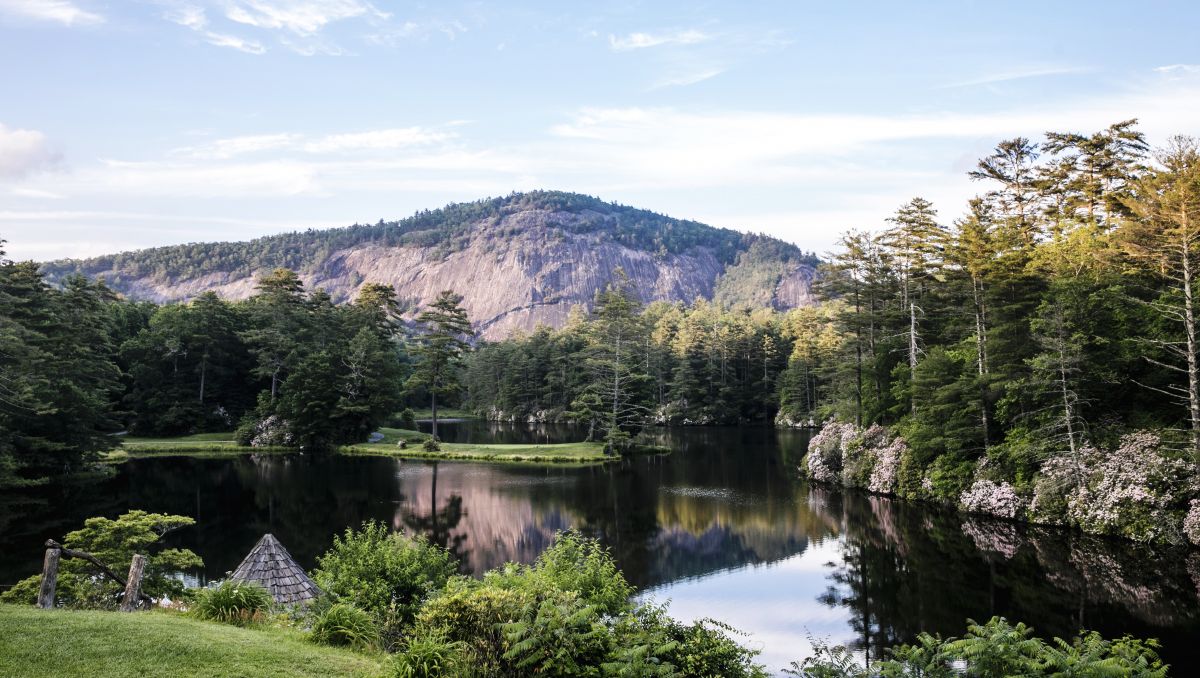 For the New School
Hendersonville, Cashiers
While the original Dirty Dancing continues to reach a new generation, old met new with the Dirty Dancing remake that premiered on ABC in 2017 as a "three-hour filmed musical event." Filming took place in the mountain towns of Hendersonville, Cashiers, Saluda and Asheville. Kanuga, a conference, retreat and camp center in Hendersonville, served as the backdrop for a large portion of the movie. Notable scenes were also shot at High Hampton in Cashiers.
Just Like Mayberry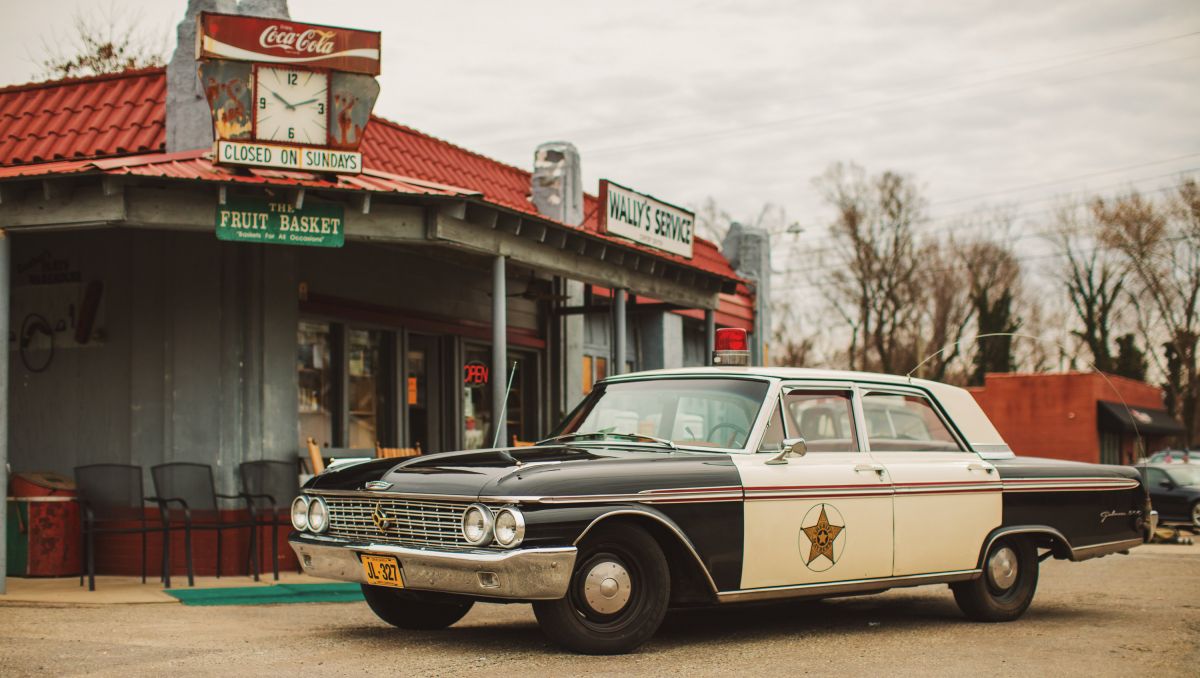 Just Like Mayberry
Mount Airy
Andy Griffith's real-life hometown has fully embraced the fact that it was the inspiration for the fictional town of Mayberry on The Andy Griffith Show. Tour the town in a Mayberry squad car, cruising past Floyd's Barber Shop and Barney's Restaurant with a stop at Andy's original home-sweet-home. Mount Airy also hosts the weeklong Mayberry Days festival each September.
Seeking Shelter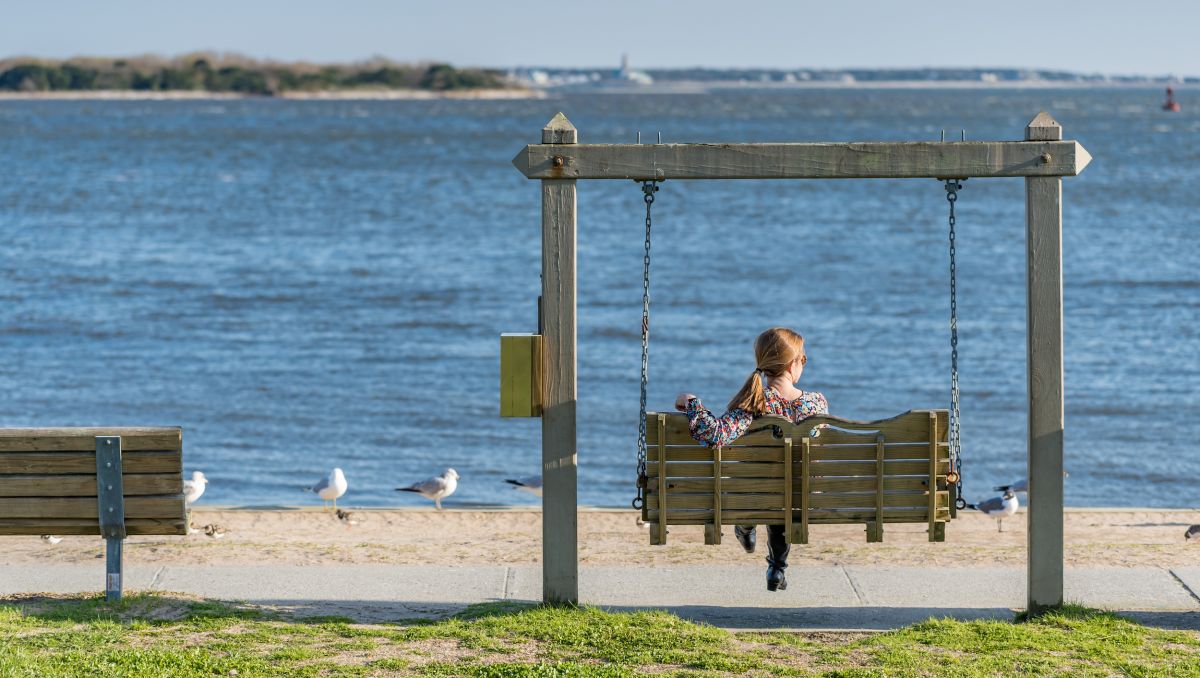 Seeking Shelter
Southport
Many establishments in this coastal town doubled as locations in the fictional town of Chester's Mill in Stephen King's TV series Under the Dome. Scenes of Safe Haven, a film adapted from a Nicholas Sparks novel, were also shot in and around town. Explore Waterfront Park before soaking up more waterfront views along East Bay Street.
For a full listing of films shot in our state since 1950, visit filmnc.com. Plus, check out the Official 2023 North Carolina Travel Guide for more show-stopping adventures.
Updated September 1, 2021