Plan a Girls' Getaway to The Spa at Pinehurst Resort
North Carolina's Sandhills region was rough when Massachusetts businessman James Walker Tufts first visited 120 years ago. But he saw potential, so he purchased 5,800 acres and thoughtfully shaped it into Pinehurst, a world-class health resort where guests could find respite from the ills of the day. The Spa at Pinehurst continues that dedication to revitalization. Its attentive staff is prepared to pamper with relaxing treatments and plenty of Southern hospitality. That makes it the perfect place for your next girls' weekend.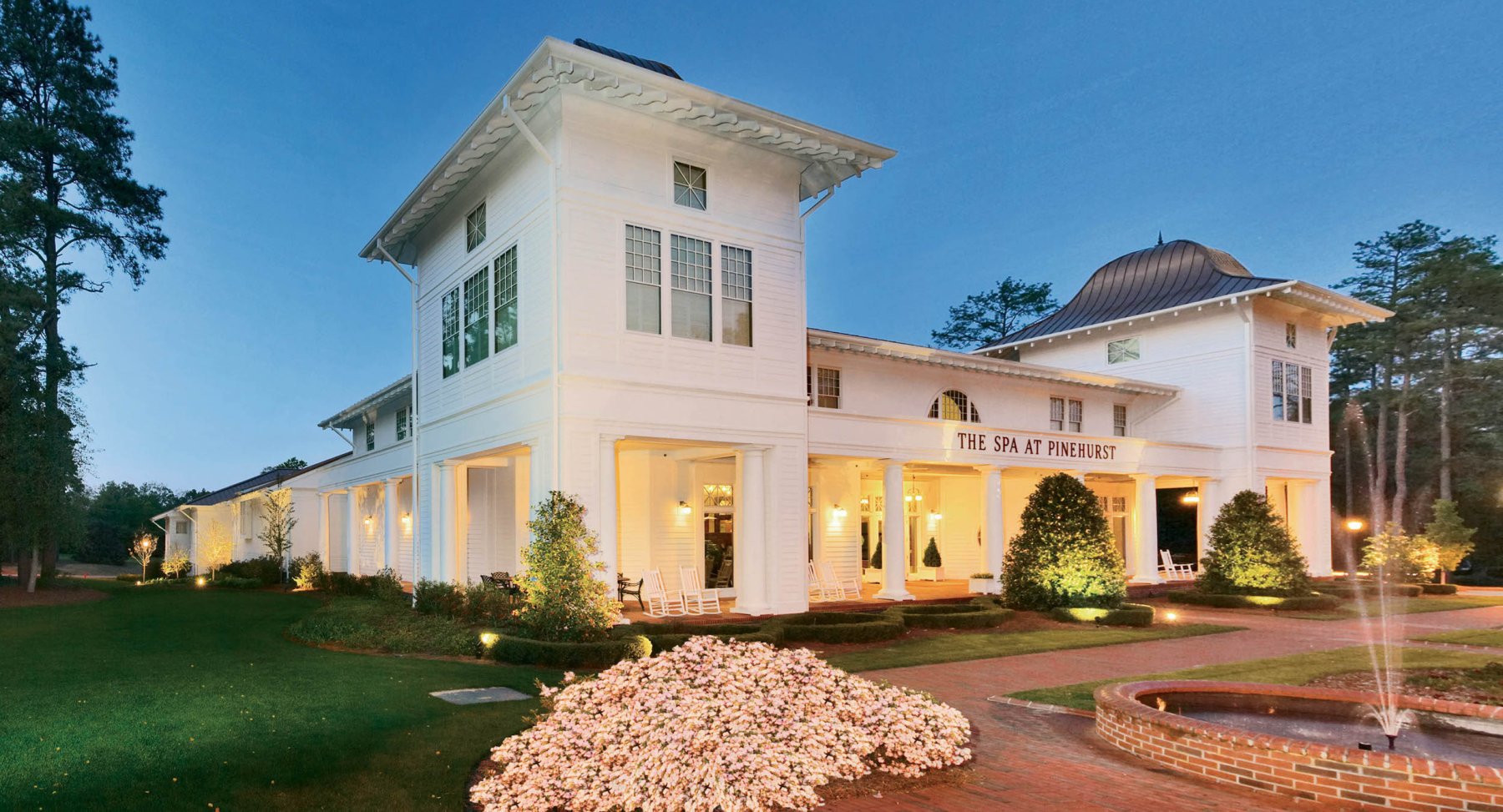 There are bountiful options inside the 31,000-square-foot spa, so start your visit in the women's relaxation area. Wrap yourself in a fluffy robe, and lounge in one of the comfortable chairs. Then slide into the whirlpool, sauna or steam room. The saline lap pool, filled with water that's gentle on eyes and skin, is the centerpiece of the main relaxation area.
Spa treatments range from facials to pedicures and last 50 minutes. The natural facelift facial uses vitamins A, C and E along with minerals and antioxidants to remove substances that induce aging, and Swe-Thai massage blends Western deep-tissue therapies and Eastern stretching techniques. Pine-infused scents, scrubs and other components inspired by the natural surroundings are used in many of the treatments. So are luxurious BABOR products. They combine the latest scientific research and powerful natural ingredients to target specific skin issues such as blemishes.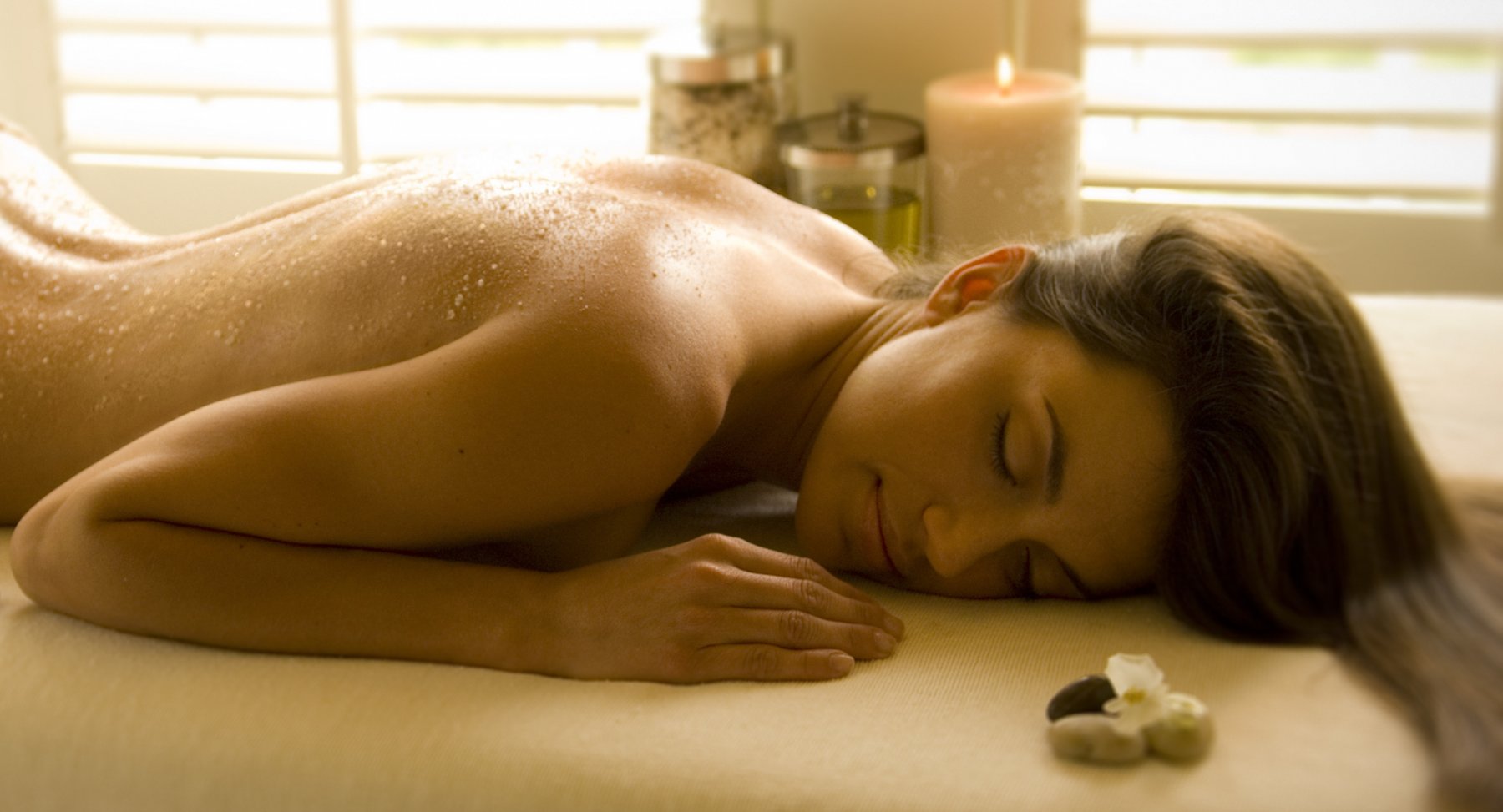 Find your inner peace in a yoga class, one of the spa's private wellness programs. Mats are provided; all you need is an open mind. Pilates instructors will help tone, strengthen and relax your body. If you want more of a sweat, personal trainers will put you through the paces in the fitness room. Just remember to schedule these activities at least 24 hours in advance.
You'll look as good as you feel when leaving the spa's salon. Its stylists can wash, cut or color your hair and do your makeup.
A spa weekend is a treat for your palate too. The resort has 10 dining options, from casual to gourmet, but the elegant Carolina Dining Room's Southern-style breakfast buffet is a longtime favorite of Pinehurst guests. Converse with companions and listen to gentle piano music while you enjoy hearty offerings.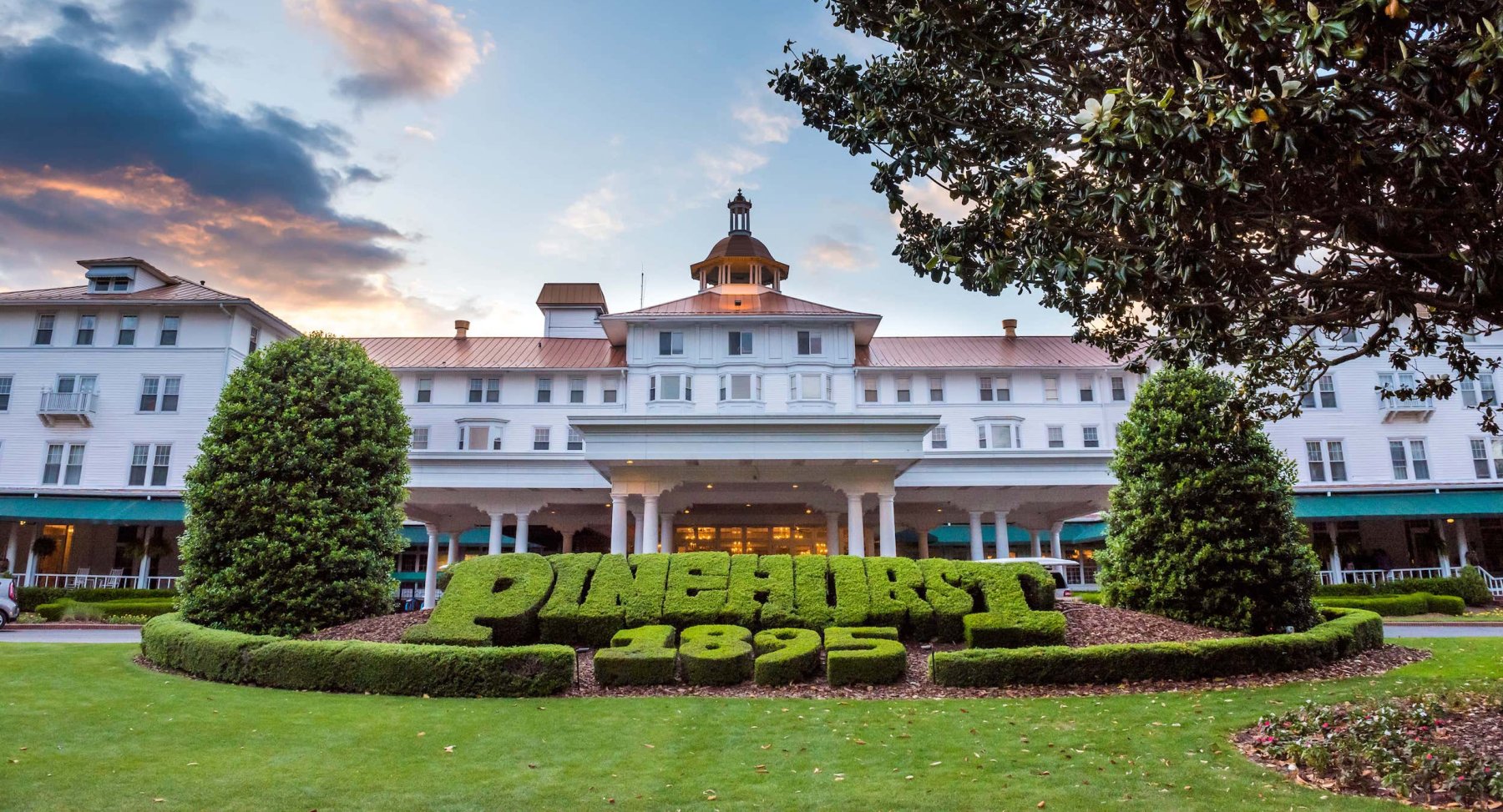 It won't be easy to leave the resort's comforts, but make time to experience all this charming area of North Carolina offers. The guided walking tour of Pinehurst, which mimics quaint New England villages, starts at one of the resort's lodging options, The Carolina Hotel, and follows the streets designed by Frederick Law Olmstead, the landscape architect behind New York City's Central Park. It pauses at points of importance such as The Holly Inn, the village's first hotel. History buffs will want to linger at Tufts Archives inside Given Memorial Library. Its photo and artifact collection dates to Pinehurst's 1895 founding. Original course sketches by Donald Ross, the legendary golf-course designer responsible for the resort's famous Pinehurst No. 2, are some of its most-prized possessions.
After the tour, browse the downtown shops and boutiques. Many occupy historic structures, including the Theater Building. Erected in 1922, it hosted performances by Hollywood stars Will Rogers and Gloria Swanson. Merchants organize special events throughout the year and sell an eclectic mix of goods. Samples and an expert staff at The Pinehurst Olive Oil Company, for example, can help you select the perfect additions to your pantry. Cameron & Co., a long-running family business, has gifts, jewelry and other items to peruse.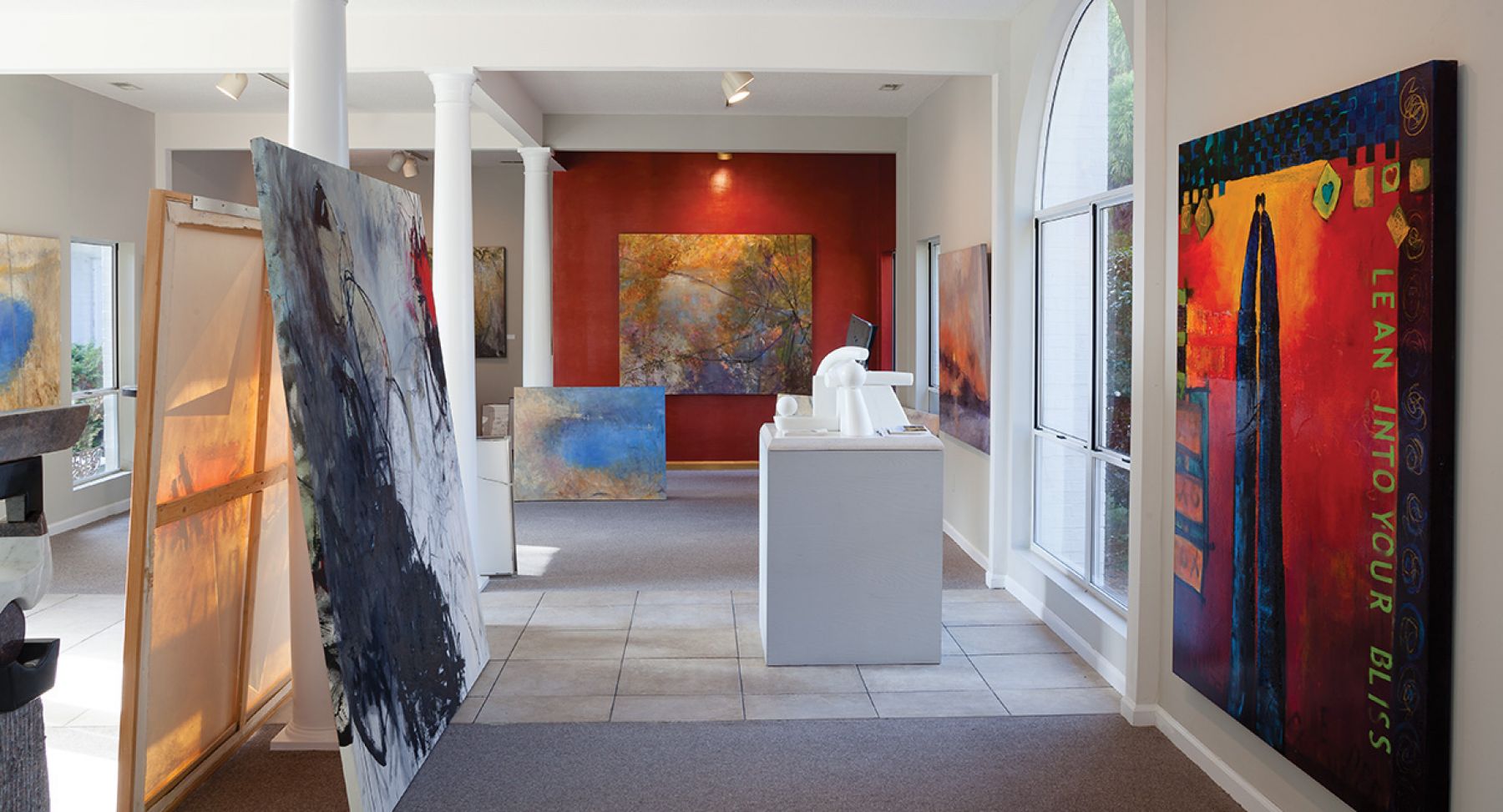 The resort makes it easy to explore nearby attractions. Arrange a late check-out, and reserve a car for up to three hours at no cost through its Acura Guest Drive program.
Black Rock Winery in Carthage is 20 minutes from the resort. Sample its dry and sweet wines in the tasting room, which is open Thursdays through Sundays. You'll find what Our State magazine readers call North Carolina's best antiquing in historic Cameron, where a dozen shops fill buildings dating to the late 1800s. Its biannual street festival – in spring and fall – brings more than 300 dealers. In Seagrove, browse exhibits and meet artists in residence at North Carolina Pottery Center, which tells the tale of this medium's strong Tar Heel ties. Then visit the studios of more than 100 local potters and purchase handmade pieces.
Shopping is serious business in Southern Pines, where stores filled with unique clothing, home décor and more line both sides of Broad Street. Many of them participate in the Festival of Trees, decorating some of the more than 50 Christmas trees that line the street in late November and early December.
This article was produced in partnership with Pinehurst Resort.
Updated June 9, 2021