Hollywood, History and Hog Cakes: Get a Taste of Them All in Smithfield, N.C.
What is it about a small town that makes you smile? Is it the history? The great food? The locals? With its restaurants, breweries, museums and greenways, Smithfield smiles right back atcha.
Explore the fascinating life of the small-town farmer's daughter-turned-screen legend Ava Gardner at the newly renovated Ava Gardner Museum in the heart of historic downtown Smithfield. Born just 7 miles down the road from Smithfield in Grabtown, Gardner went on to star in more than 60 films and earn an Academy Award nomination for Mogambo in 1953. The eponymous museum displays a wealth of Gardner's photographs, original scripts, costumes and personal effects, and it hosts an annual fall festival in her honor.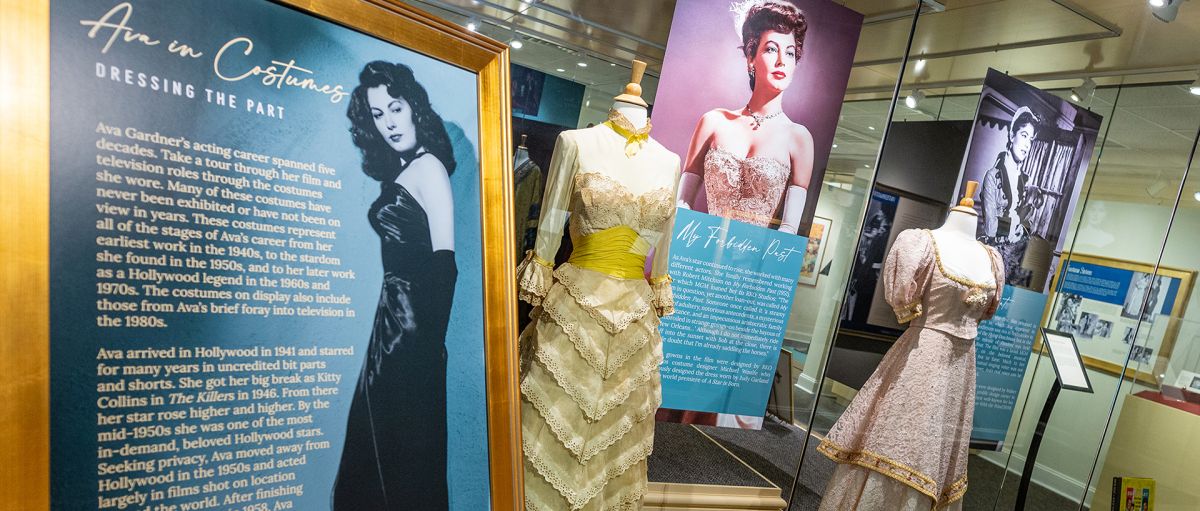 Find even more Smithfield legacies less than a block away at the Johnston County Heritage Center. One of America's best research facilities for Johnston County history and culture, visitors will feel like true "JoCo" scholars as they enjoy the center's rotating exhibits and special events. Dive even deeper into Smithfield's nearly 250-year history on a self-guided walking tour – just grab a brochure at the Heritage Center entrance and set off in search of all 19 stops.
If your quest is driven more by hunger than history, don't worry: Food comes next on the list of Smithfield's notable stops. Learn about North Carolina barbecue and other southern comfort foods from local pitmasters spanning three families – with six generations of recipes – at SoDoSoPa. They offer all things smoked, plus sides like collard greens, mac and cheese, and red rice and beans. Try out the house specialty called the Hog Cake (think crabcakes but with pulled pork instead).
If smaller plates are more your speed, head to Simple Twist for fresh, local fare. Chef Nathan Roby and his wife, Colleen, work closely with local farmers and vendors to create a wide array of interesting small plates, sandwiches, burgers and entrees, all sourced regionally whenever possible. Simple Twist is open for lunch and dinner, plus Sunday brunch at the Smithfield location, and offers various daily food and drink specials.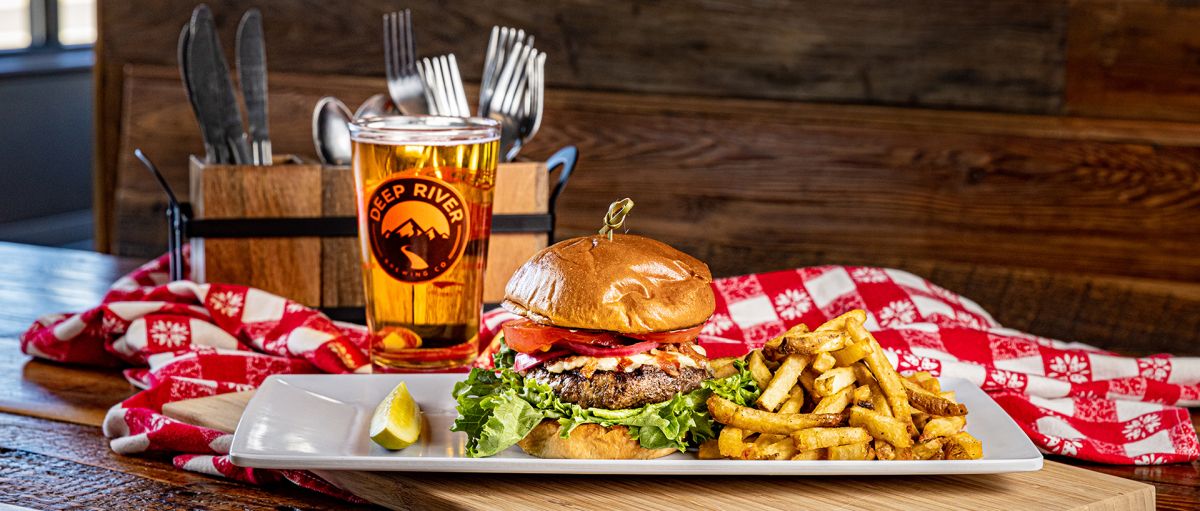 Find more sips and bites at The Gilded Pear Brew House downtown, where nano beers and coffee are specialties, and its ambiance is as beloved as the lite fare options. Pro tip: The bubble waffles and crepes – both savory and sweet – are huge hits. With a "pay it forward" attitude, this family-owned downtown cafe has quickly become a local favorite for lunch, an enjoyable afternoon with friends, or to catch up on work with a cup of coffee or tea in the cozy loft.
For fans and soon-to-be fans of the incredible North Carolina brewery scene, Johnston County is home to three craft breweries. Double Barley Brewing is just a 10-minute drive from downtown Smithfield and serves award-winning beers like the Thrilla in Vanilla Porter and the Touché IPA. Smithfield natives Larry and Cheryl Lane founded Double Barley in 2013 with Southern hospitality at its core, providing quality brews and gathering places in the lounge and beer garden, as well as food trucks, live music and special events. You can also take a tour of the brewhaus on Wednesdays or Saturdays.
Ready to switch from hops to shops? Carolina Premium Outlets offers a one-stop option. Easily accessible from nearby Raleigh, the Outer Banks, the Blue Ridge Mountains or the "Home of American Golf" in Pinehurst, this Smithfield shopping mecca is home to more than 80 top designer brands such as Kate Spade, Michael Kors and Polo Ralph Lauren.
Finish off your great Smithfield getaway on the Buffalo Creek Greenway, part of the statewide Mountains-to-Sea Trail. Hike, run or bike your way along the 3-mile trail that travels along Spring Branch to the Neuse River Walk at Smithfield Commons. You can access the trail from several downtown Smithfield points of entry and the back of Smithfield Community Park.

Gardner once said, "If I had my life to live over again, I'd live it the same way," and as you fill your life with trips to inviting, inspiring towns like Smithfield, you might just feel the same.
This article was produced in partnership with, and all photos are courtesy of, Johnston County Visitors Bureau.
Updated March 21, 2022