4 Memorable Summer Golf Getaways in North Carolina
When planning a vacation, if making time to play golf is a top priority, then pick a destination where it's easy to enjoy tee times and summertime. There are many great golf resorts and accommodations across North Carolina, offering the amenities – and views – to make your experience unforgettable.
To help make trip planning simpler, here are four golf getaways you're sure to enjoy this summer.
1

Through the Peaks and Valleys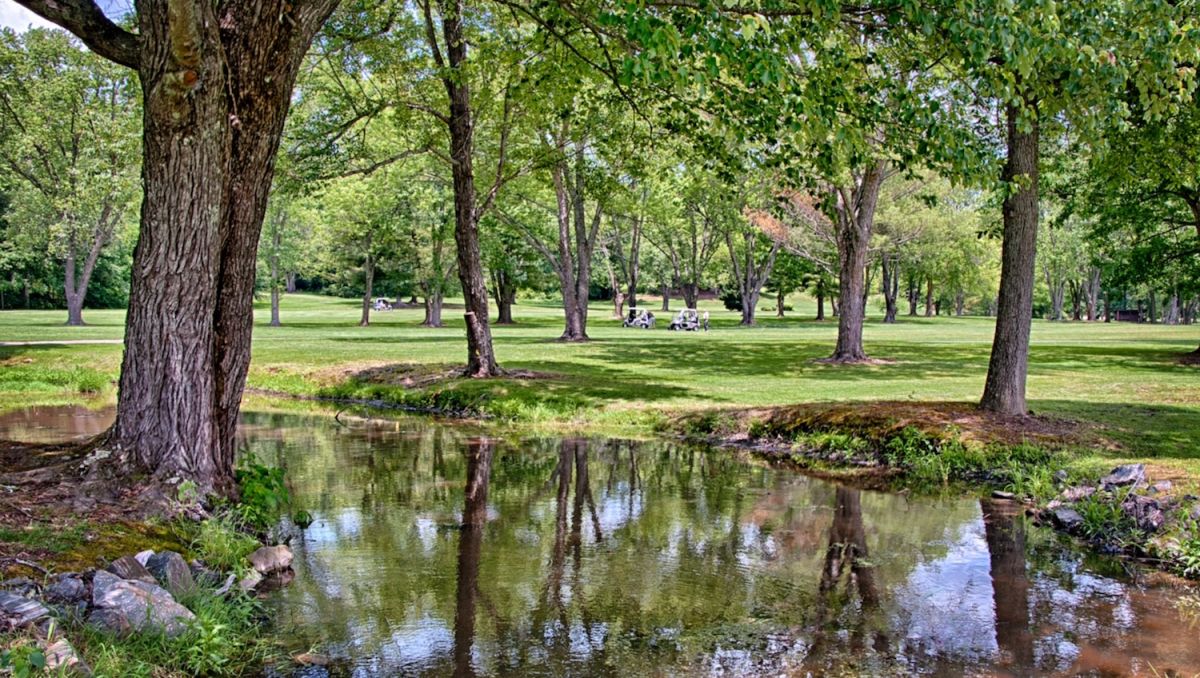 1

Through the Peaks and Valleys

Etowah Valley Golf & Resort

See on map
Discover a great mountain escape at Etowah Valley Golf & Resort in the small town of Etowah (though the mountains are big). Etowah Valley features a 27-hole championship golf course of lush fairways and manicured bent grass greens. Plenty of amenities will keep your time pleasantly filled, including tennis courts, a heated outdoor swimming pool, a 6-acre lake and Zeke's Greenside Tavern. Plus, it's located only 15 minutes from Hendersonville, where the wineries, cideries and festivals make it perfectly suited for a summer day trip.
2

More Mountains the Merrier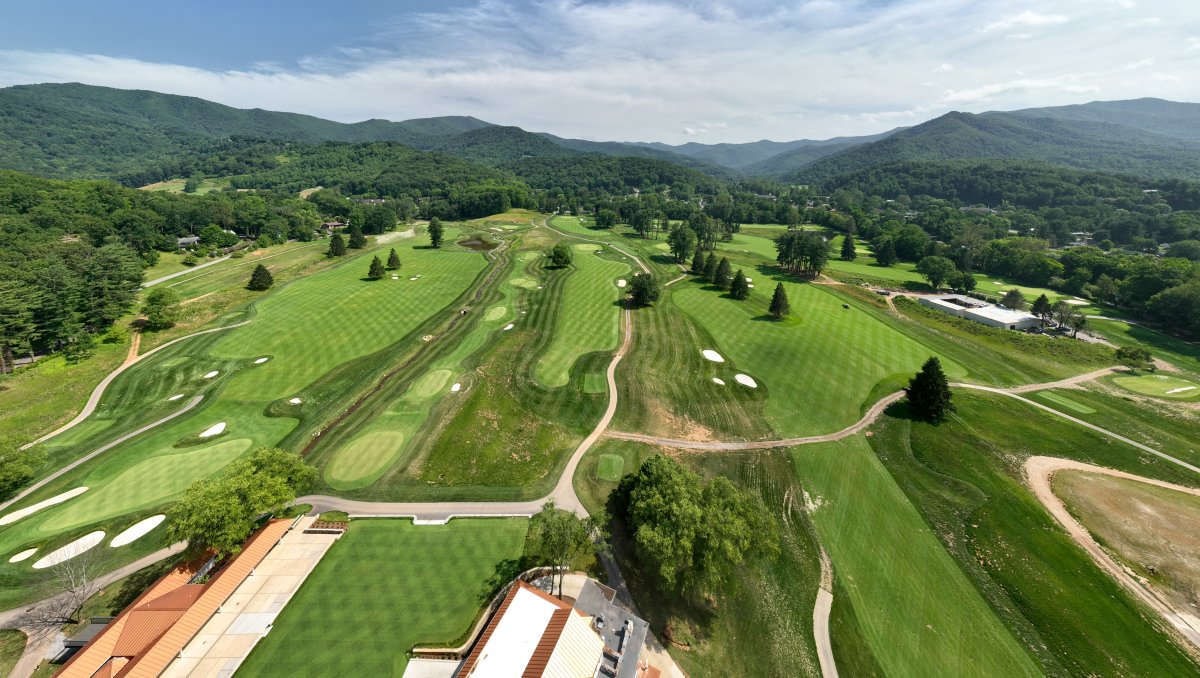 2

More Mountains the Merrier

Waynesville Inn & Golf Club

See on map
Waynesville Inn & Golf Club just completed a massive renovation that repurposed Donald Ross' Carolina nine into an 18-hole, 6,500-yard beauty. Book a stay and tee off while taking in views of the Blue Ridge Mountains, as the resort is located just a few miles from the Blue Ridge Parkway and Great Smoky Mountains National Park. Let those views linger by choosing a guest room that features a private balcony overlooking the mountains or golf course. Also, be sure to venture out to explore downtown Waynesville's restaurants and craft breweries.
3

Welcome to the Club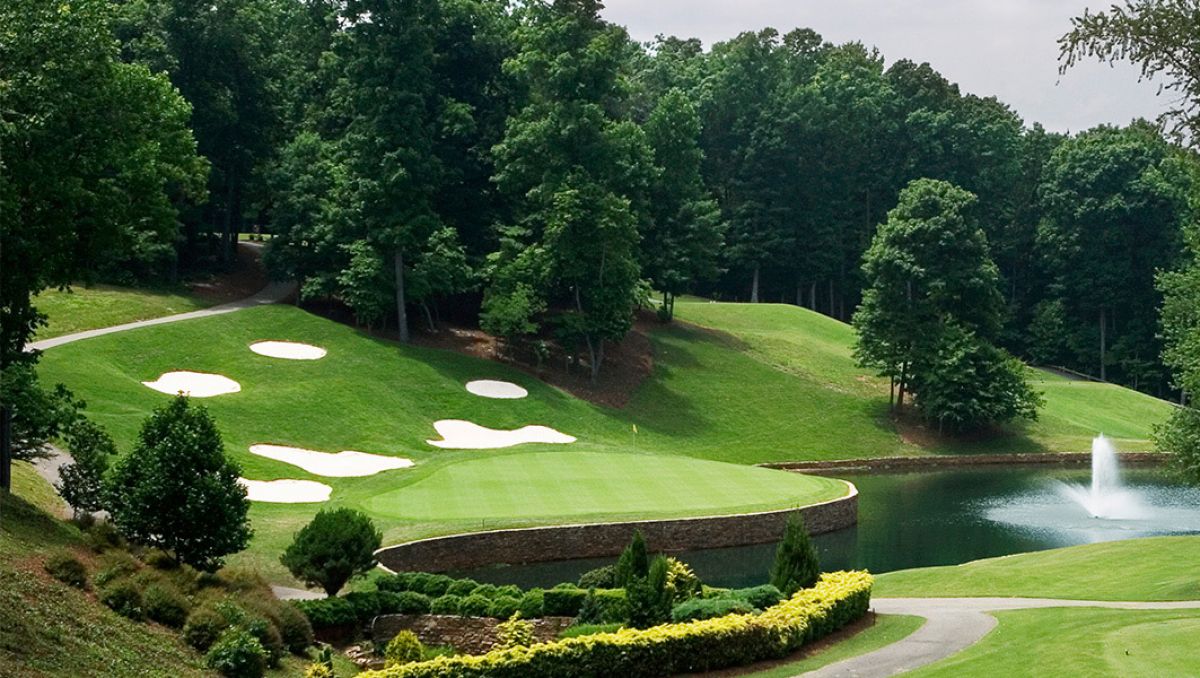 3

Welcome to the Club

Rock Barn Country Club

See on map
Plan your vacation with the country club experience in mind. At Rock Barn Country Club & Spa near Hickory, you can take a swing at the Tom Jackson Course. Dining options include Fresh Chef Cafe and The Spa Cafe, while the 20,000-square-foot spa could be a destination all its own. And the lodging options will make you feel at home, as fully furnished luxury townhomes are available for your stay. Speaking of furnished, you can't spend time in this area and not visit Hickory Furniture Mart, like more than half a million people do each year.
4

Enjoy an Arnold Palmer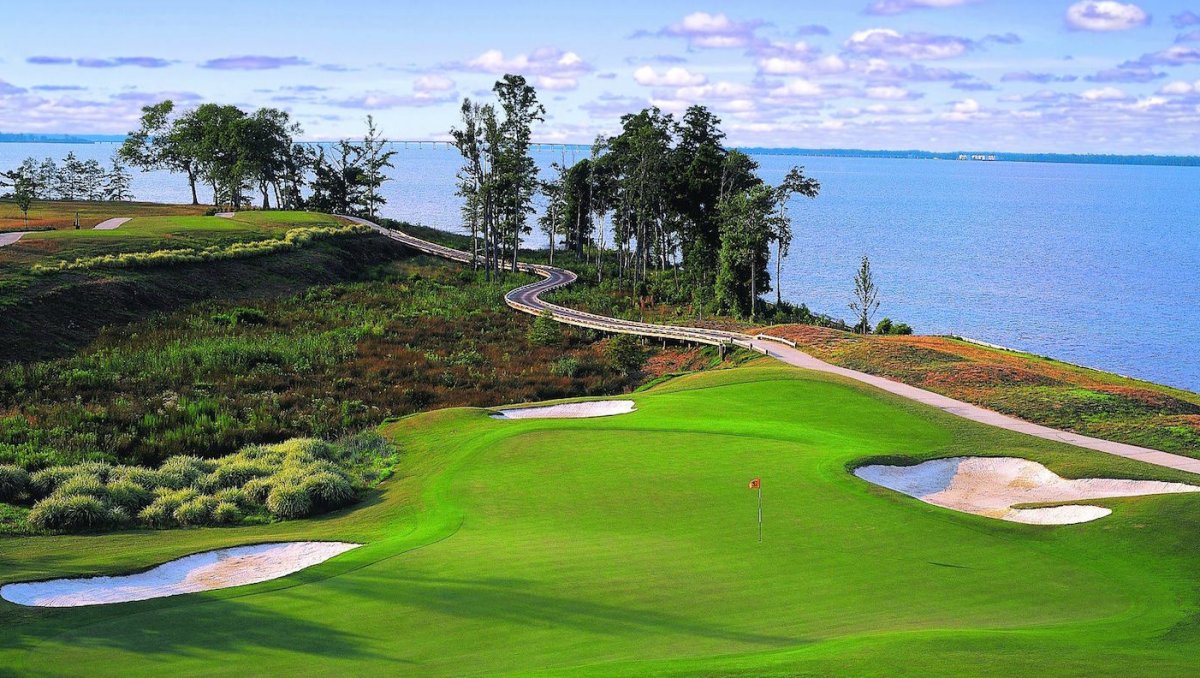 4

Enjoy an Arnold Palmer

Occano

See on map
The golf course at Occano consistently ranks as one of the top public courses in North Carolina. And while you might've never heard of the coastal town where it's located, Merry Hill, you've certainly heard of the legend who designed the course: Arnold Palmer. With five sets of tees, golfers of all levels can feel comfortable while they take in the sound with every swing.
Updated September 28, 2022