15 Coffee Shops and Cafés You'll Like a Latte
There's nothing better than a good cup of coffee in the morning. Or the afternoon. Or even in the evening. And North Carolina is filled with an abundance of locally owned coffee shops, each offering a bit of homegrown flavor and insight into the cultures of our towns and cities.
1

Winston-Salem Coffee Shops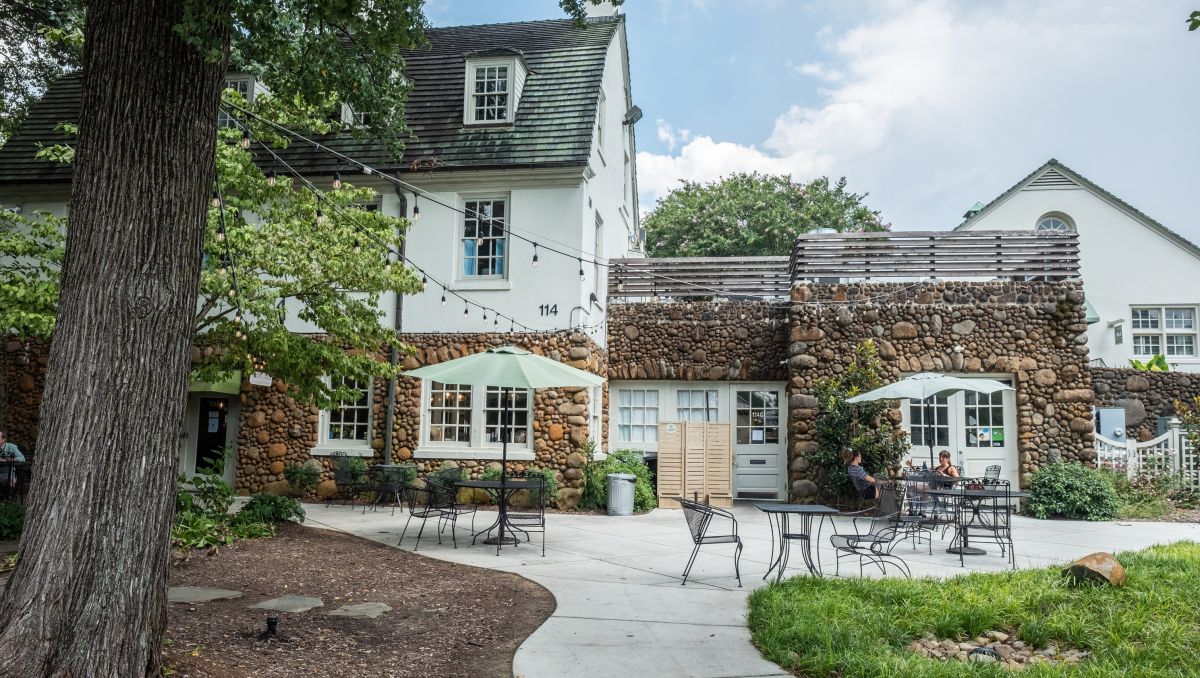 1

Winston-Salem Coffee Shops

Winston-Salem

See on map
Winston-Salem offers the perfect blend of hip and historic, and with more than three dozen independently owned coffee shops and eight roasters, its coffee scene has never been so bold. To name a few: Krankies (a longtime local favorite with next-level biscuits); Moji Coffee + More (provides job training and employment opportunities to individuals with disabilities); Anchor Coffee Co. (boasts unique seasonal flavors in a revitalized power plant); Melrose Cafe (also offers charcuterie and wine); or Dough-Joe's (donates a portion of sales to local organizations that help make food more accessible in the area).
2

Rude Awakening

Fayetteville

See on map
Bruce and Molly Arnold opened Rude Awakening in 1999 after saving the building from demolition, and it's been helping revitalize downtown Fayetteville ever since. The menu offerings change daily and seasonally, but you can always expect to find timely specials (like celebrating a new Supreme Court Justice, for example), coffee flights and colorful sidewalk seating. Need a late-night caffeine fix? Rude Awakening is open late every day.
3

Books and Beans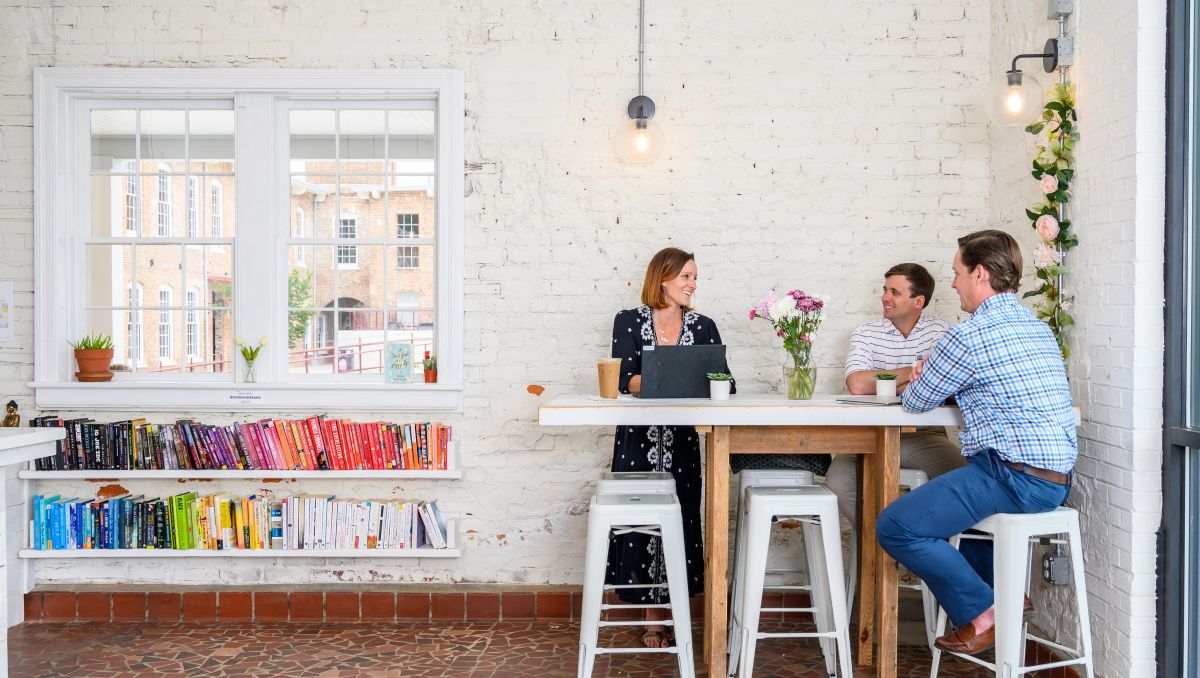 3

Books and Beans

Rocky Mount

See on map
Books and Beans in Rocky Mount is designed to cultivate community and conversation for all the bookworms and java enthusiasts out there. Its inspiration is pulled from local and global vintage coffee shops and bookstores, creating a gathering space for people who share an appreciation for both. This coffee shop also prides itself on serving Counter Culture Coffee, a specialty coffee roaster based in Durham.
4

Folks Café

Wilmington

See on map
Folks Café has become well-known with locals, tourists and visiting celebrities (Emma Roberts tweeted about the iced coffee, and Michael Caine stops by whenever he's in town). Roasting and selling its own organic and fair trade coffees from around the world, the vibe is junk gypsy, the coffee and non-coffee drinks are creative and tasty, and the authentic empanadas that are first-come, first-served are worth the wait.
If you need a coffee chain fix, you can't go wrong with Port City Java, which was founded in Wilmington and now has more than 20 locations throughout North Carolina.
5

Sweet Beans Midtown Sound Café
5

Sweet Beans Midtown Sound Café

Morehead City

See on map
Known as the "locals' café," Sweet Beans' staff knows their customers not only by name, but also by what they drink. Friendly baristas prepare coffees, lattes, chais, espresso specialties, and popular frozen frappés like the Milky Way, Almond Joy and Bananas Foster – which taste exactly like their namesakes. Or try one of them as a hot latte instead.
6

Ocracoke Coffee Company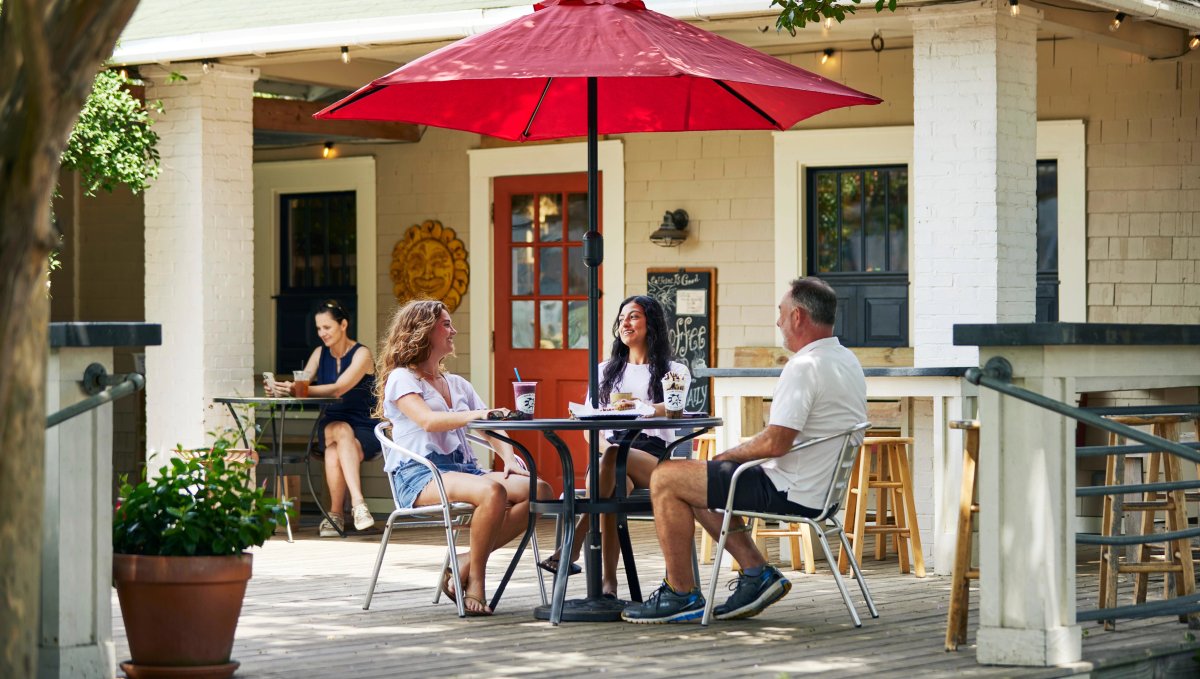 6

Ocracoke Coffee Company

Ocracoke

See on map
Located in a historic island home nestled in the heart of the village on Ocracoke Island, Ocracoke Coffee Company has been an island institution for 20-plus years, serving coffee, espresso, smoothies and baked goods. Don't miss the Nuts n' Joltz, featuring a double shot of espresso, chocolate, peanut butter and banana. Enjoy your beverage on the front porch to catch up on all the latest gossip and island news, where the salt air mixes with the aroma of coffee.
7

Morning View Coffee House & Roastery
7

Morning View Coffee House & Roastery

Nags Head

See on map
Roasting a wide variety of fair trade and organic coffees for more than a decade, Morning View has perfected four roasting degrees (City, Full City, Vienna and French) that best exemplify its coffees. Choose from a variety of blends and single-origin beans, add any combination of dozens of flavors, and have it hot, iced or frappéd. Don't forget your pup cup!
8

Cocoa Cinnamon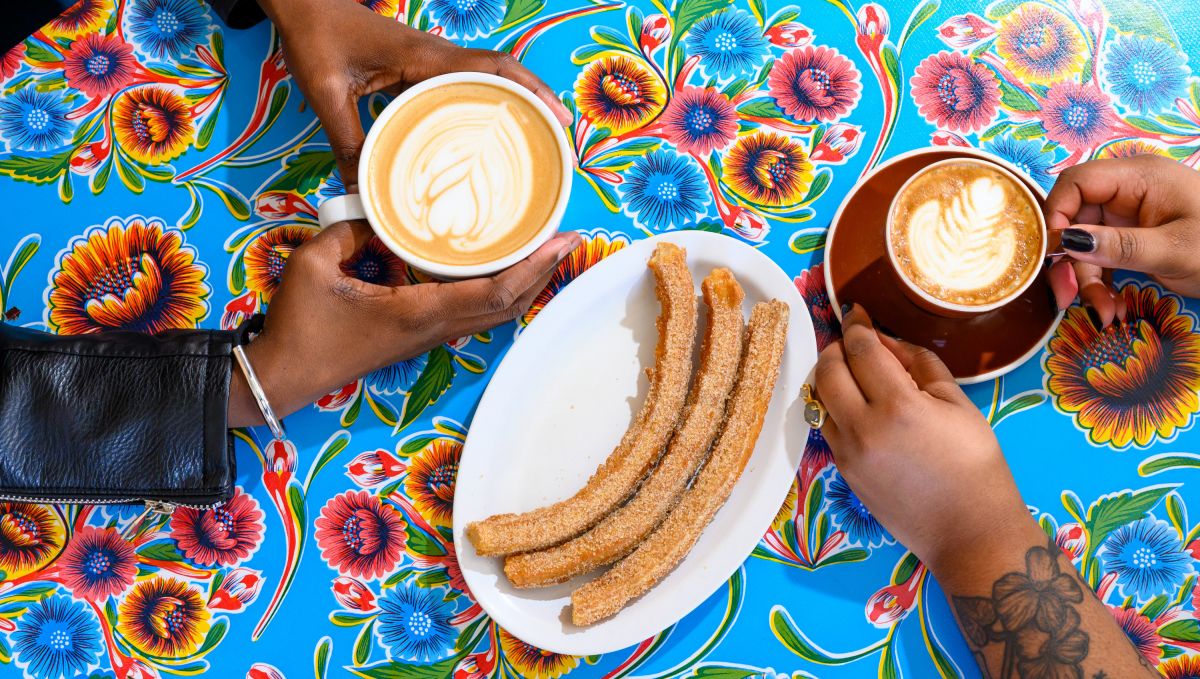 8

Cocoa Cinnamon

Durham

See on map
With three Durham locations, Cocoa Cinnamon uses creative spices in its coffees and teas to create unique flavors. Try a Rumi that starts with African or Asian hand-brewed coffee, with added rosewater and cardamom. There's also the See-Line Woman espresso, with black strap molasses, dark melted chocolate and homemade vanilla latte. For the sweet tooth, sample the single-origin sipping chocolates on the outdoor patio.
9

Caffé Driade

Chapel Hill

See on map
Off the beaten path and surrounded entirely by trees along the Bolin Creek Trail, Caffé Driade brews coffee and espresso drinks with beans from nearby Carrboro Coffee Company. The café even has a coffee fingerprinting method to help guide your coffee experience. There's also a large selection of teas, beer, wine, locally made sweets and an in-house humidor for those who prefer a cigar.
10

Bald Guy Brew

Boone

See on map
Bald Guy Brew is dedicated to empowering coffee-growing communities. It brews up espresso drinks and organic and fair trade coffees, which you can order as a drip, a pour-over or a cold-shaken shot. If tea is more your thing, the shop offers a large selection of high-quality teas as well as locally sourced baked goods and treats. Hang out in the "cool space" in the upstairs loft, at the counter for a local chat, or hole up on one of the comfy chairs or sofas.
11

Smelly Cat Coffeehouse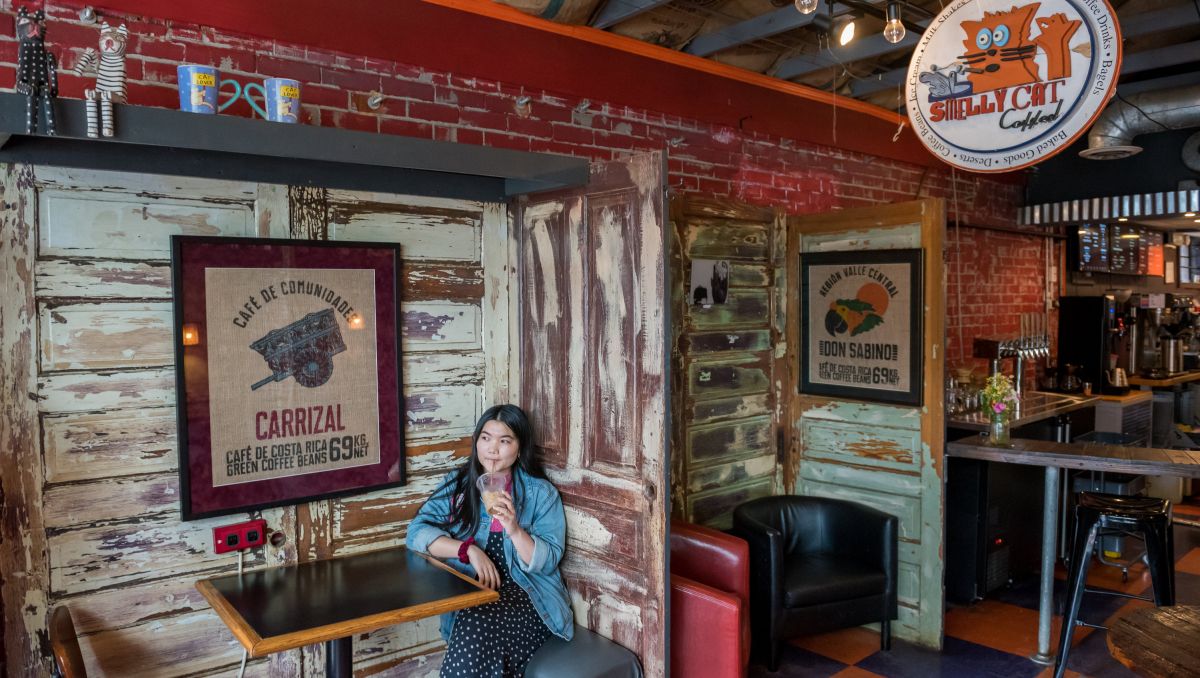 11

Smelly Cat Coffeehouse

Charlotte

See on map
Nestled in Charlotte's arts and entertainment district known as NoDa, Smelly Cat Coffeehouse features a homey, rustic atmosphere, with funky cat memorabilia and music from the '90s, paired with single-origin pour-overs, refreshing cold brews and specialty espresso drinks. If you're not big on coffee, consider the various hot chocolate options or the caramel apple cider.
If you're interested in some coffee schooling, visit Not Just Coffee, another Charlotte hot spot with six locations, for cuppings, classes and interactive brewing.
12

Mountain Perks Espresso Bar & Café
12

Mountain Perks Espresso Bar & Café

Bryson City

See on map
Mountain Perks serves up cold-drip coffee, a handful of espresso drinks, flavored Cappuccino specialties (don't miss the Peppermint Patty) and tasty frozen treats (the Milky Way is, well, out of this world). This caffeine paradise is across the street from the Great Smoky Mountains Railroad, and it also features the largest menu of gluten-free tasty treats in all of Bryson City.
13

Little Switzerland Books and Beans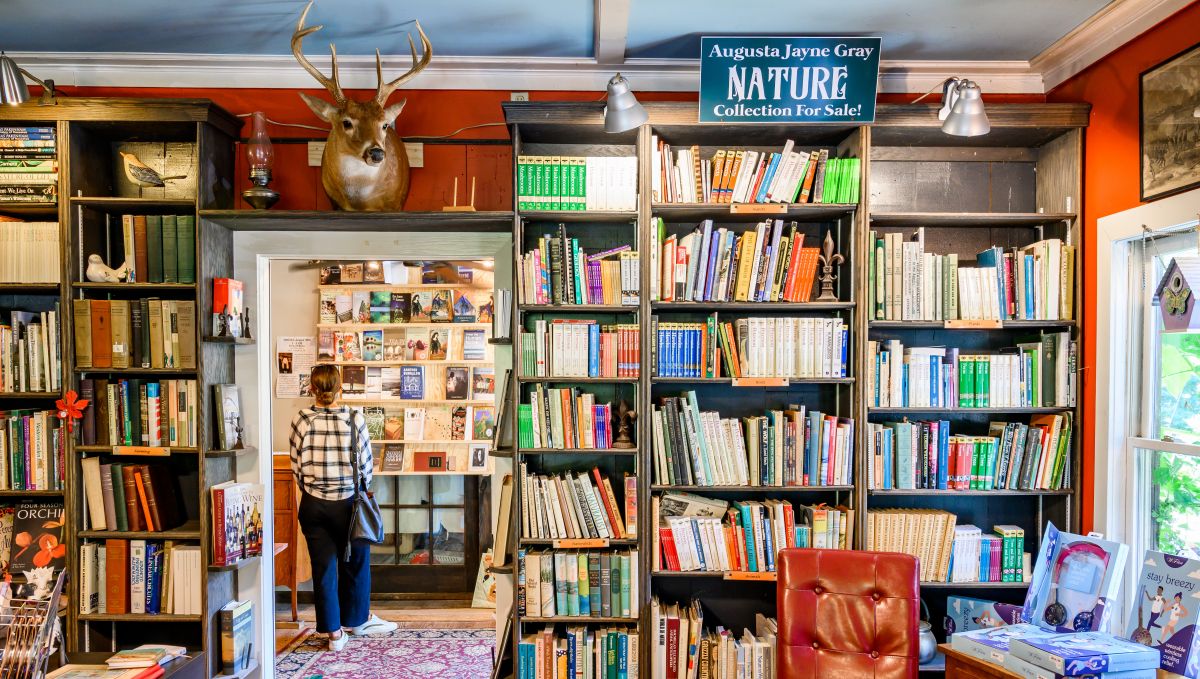 13

Little Switzerland Books and Beans

Little Switzerland

See on map
Fiction, nonfiction, history, classics, cookbooks – the list goes on. And at Little Switzerland Books and Beans, you'll want to grab a cup of coffee before your treasure hunt. Located off the Blue Ridge Parkway, this coffee shop and bookstore hybrid is a place of peace for travelers, offering three floors of books and other trinkets to explore.
14

Orchard Coffee

Waynesville

See on map
Named "NC's Best Coffee Shop" multiple times by Food & Drink magazine, Orchard Coffee is beloved in this mountain town. Founded by three-time World Latte Art Champion Cabell Tice, this coffee shop offers gorgeous latte art (obviously), adorable to-go cups, scratch-made baked goods and a recently opened coffee truck. Pro tip: The velvety smooth mochas are a customer favorite.
15

BattleCat CoffeeBar

Asheville

See on map
With a name inspired by the trusty tiger sidekick of the "He-Man" cartoon and sporting an appropriately fierce logo, BattleCat CoffeeBar is the motherlode when it comes to an artsy coffee shop vibe. If you're looking for something a bit more adventurous than a basic cup of coffee, try the Mexican Mocha, with cayenne, chocolate, cinnamon and steamed milk; or the Bee City USA specialty, Café Miel, with honey and cinnamon. Scan the flyers on the wall to find out all the latest and greatest local events and funky things for sale.
For other great options in the area, check out the "slow bar" at High Five Coffee Bar for coffee education or Double D's Coffee and Desserts.
Updated August 31, 2023