Ways to Wellness in NC: Retreats, Spas and Forest Bathing
Reflection and relaxation are perfectly paired in these experiences. With a spectrum of activities to help refocus attention on what's truly important, prepare to feel refreshed and rejuvenated.
Into the Woods
Mindful treks among trees can be good for body, mind and soul. And when you're with Mark Ellison, a walk in the woods is much more than a pleasant stroll. It's a chance to practice the Japanese notion of shinrin-yoku (forest bathing) – a concept he helped bring to the US and now practices at Pinnacle Park in Sylva. Ellison guides 2.5-hour forest bathing experiences along the state's first Certified Forest Therapy Trail. The 0.5-mile treks within the park are all about relaxing and focusing on nature with your senses.
Other peaceful paths include Klondike Lake Trail at Grassy Creek Vineyard & Winery in State Road, and Island Creek Trail, an interpretive trail in the Croatan National Forest near Pollocksville. Studies show forest bathing can improve your mood and lower stress levels.
Spa Day
Hit "reset" with a massage, float session or scented wrap.
1

The Spa at Omni Grove Park Inn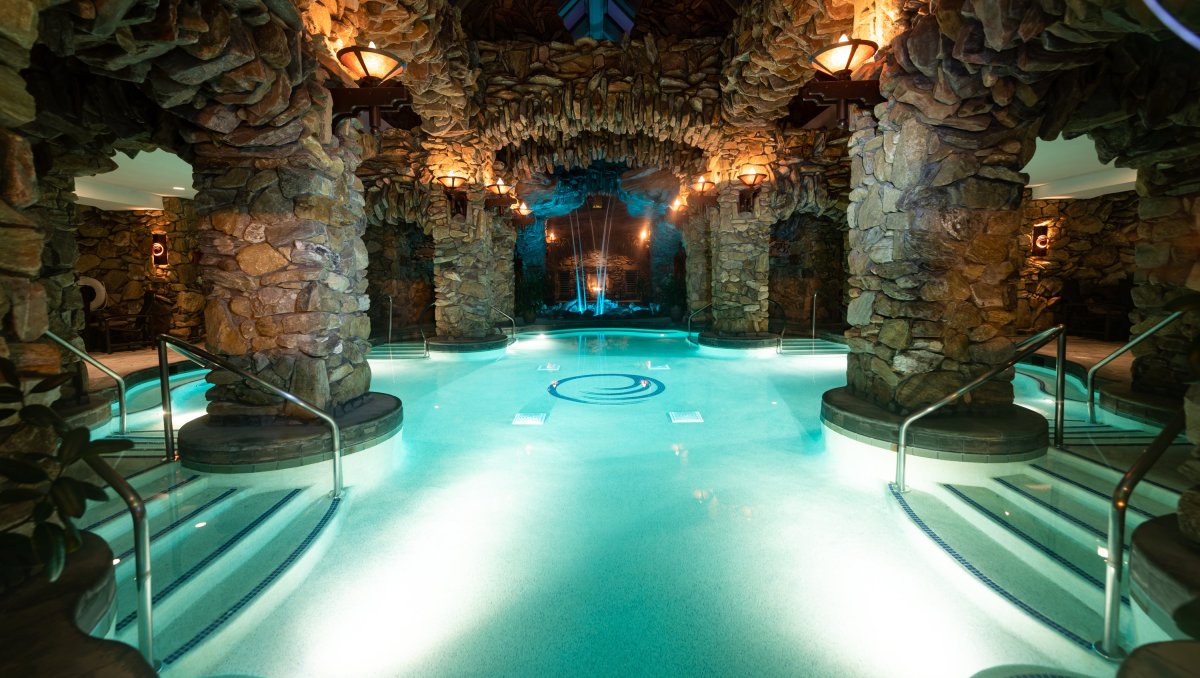 1

The Spa at Omni Grove Park Inn

Asheville

See on map
This sublime subterranean retreat has a lap pool with 6,500 fiber-optic stars and underwater music.
2

Ama Spa

Surf City

See on map
The Tropical Rejuvenation Massage gives off island vibes: Fiji organic oils and creams, aromatherapy and warmed basalt stones.
3

The Spa at Grandover

Greensboro

See on map
Earth-tone decor and art set a serene scene. The Warm Ginger Vanilla Soothing Wrap comes with access to the pools, fitness center, steam room and hot tub.
4

The Spa at Ballantyne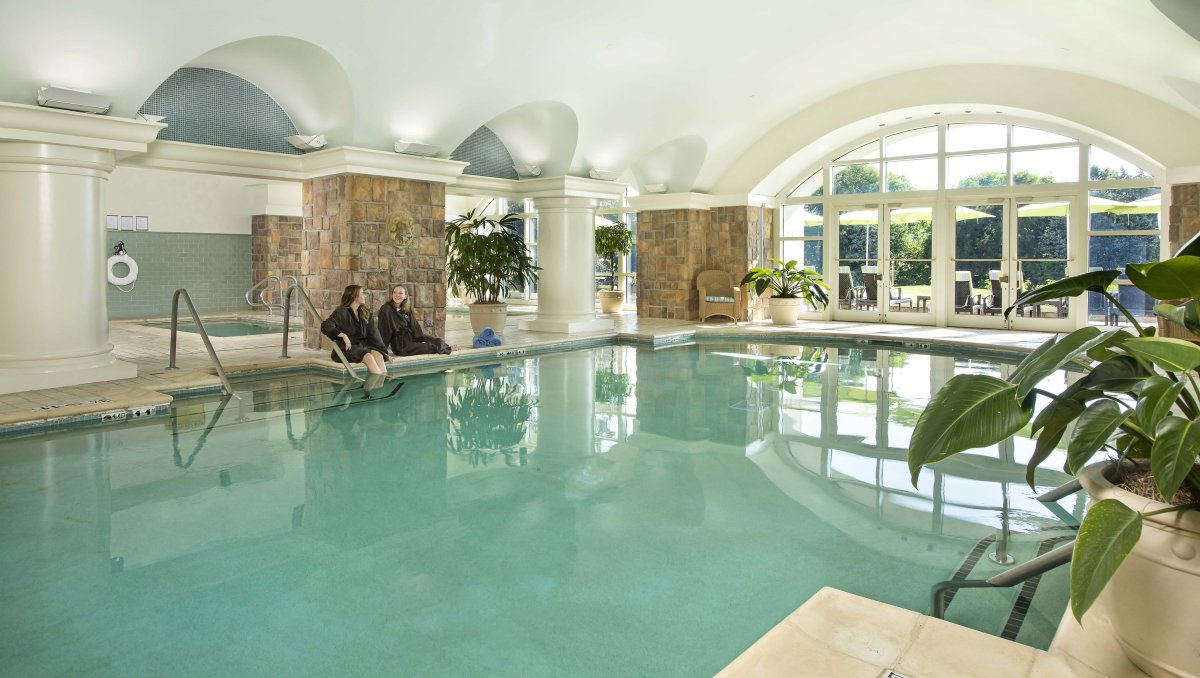 4

The Spa at Ballantyne

Charlotte

See on map
Indulge in a wide selection of massages, therapies or salon offerings and enjoy all-day access to the pool, sauna and eucalyptus steam room at this destination day spa.
Restful Overnights and Wellness Retreats
Take your health journey to the next level with a multiday stay.
5

Adawehi Wellness Retreat
5

Adawehi Wellness Retreat

Columbus

See on map
Bed and breakfast rooms give guests a sample of life in this health-focused community. Try yoga, Tai Chi or one of the family-friendly offerings; schedule a fulfilling session with a holistic health practitioner; or hike by White Oak Creek in the Stewardship Forest.
6

Art of Living Retreat Center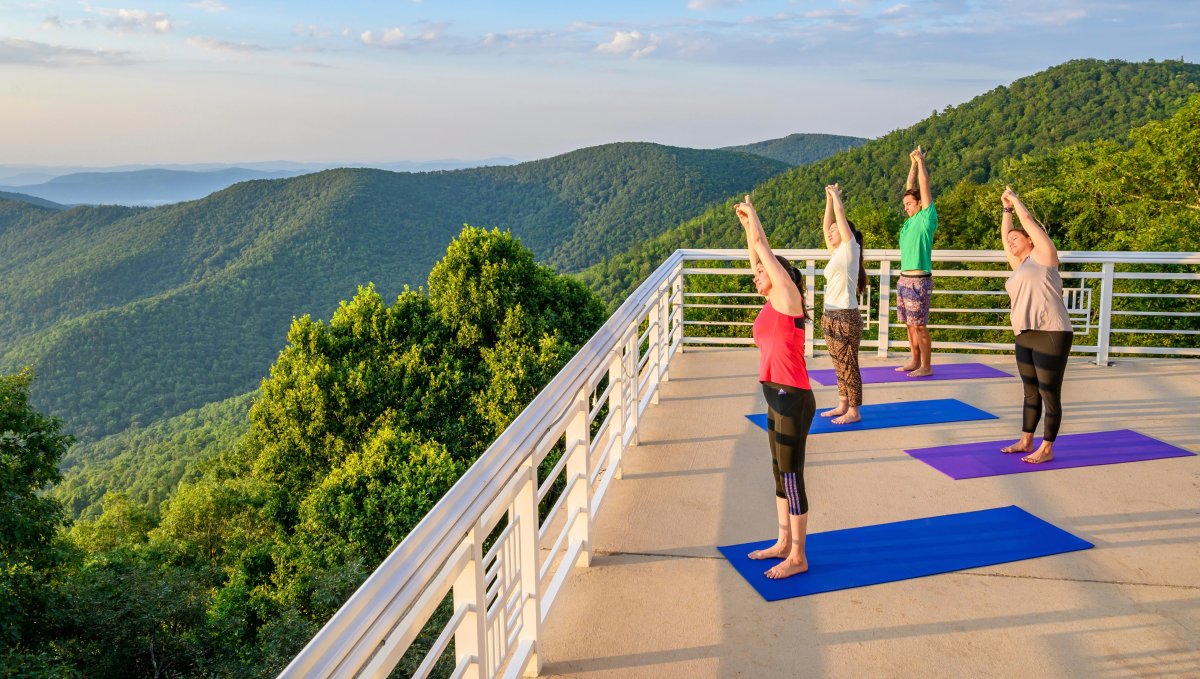 6

Art of Living Retreat Center

Boone

See on map
The Blue Ridge Mountains form a peaceful backdrop for getaways focused on yoga, nutrition, creativity, meditation and the Ayurvedic lifestyle (holistic healing rooted in India). Choose from themes such as The Happiness Retreat and The Silent Meditation Retreat.
7

Prama Institute & Wellness Center
7

Prama Institute & Wellness Center

Marshall

See on map
Expect vegetarian meals, juice cleansing, meditation, yoga and spa treatments during multiday retreats at this center on 150 acres in the forest. Reserve a bright, cozy private room or share a dorm room with new friends. Get to know them better in the community dining area.
8

Waterside Resort

Roper

See on map
Two- and three-bedroom units give you plenty of space to enjoy all the amenities: views over Albemarle Sound, a private balcony and full kitchen. Create your own wellness itinerary relaxing in the pool, by the firepit and along the waterfront.
Start planning your stress-free vacation with The Official 2023 North Carolina Travel Guide.
Updated June 23, 2023