Return to Feeling Refreshed at These Water Sanctuaries in North Carolina
This getaway is all about tranquility: secluded swims, well-appointed spas and views for miles. Plus, by following waterfall safety tips, beach safety tips and the 7 Principles of Leave No Trace, you can help safely preserve the natural beauty all around so others can enjoy it in the same way.
Attractions you'll find in this article:
Hotel tubs | Serene beaches | River floating | Swimming holes
Sailing the Intracoastal Waterway | Hotel spas | Lake relaxing
Kayaking through charm | Hidden waterfalls

Luxurious Hotel Tubs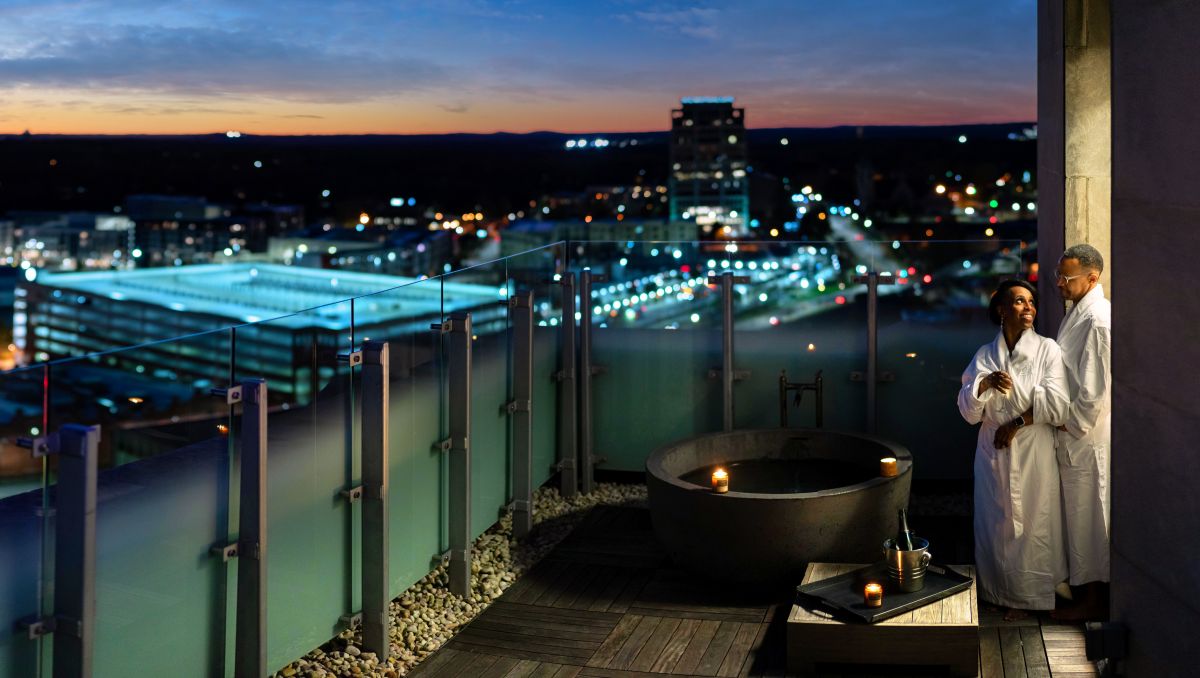 Luxurious Hotel Tubs
21C in Durham is a contemporary art gallery hotel that's best perused after you've soaked in the outdoor tub on your 400-square-foot private terrace. You'd be hard-pressed to find a better way to splurge as every care melts away while you look out over the city. You can also book a massage or body wrap, enjoy the steam rooms or schedule an in-room session. Another showstopper, Lakeview at Fontana, offers open-air treetop soaking cabanas that can be paired with a decadent upgrade. Crank up the romance with candles and champagne, or select their Body & Mind Renewal, which includes a hydrating hair and face mask.
Serene Beaches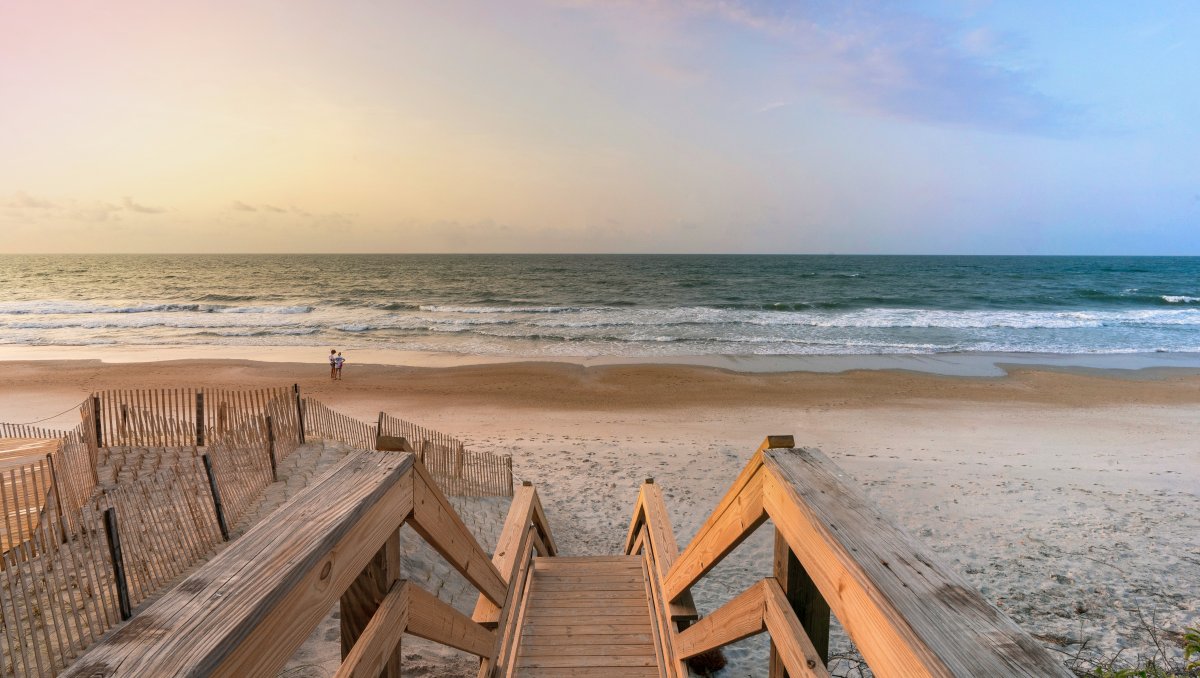 Serene Beaches
North Carolina has dozens of beaches, all with distinct vibes. Topsail fits the bill for a tranquil destination in part for its dedication to conservation, plus it's been called the "Best Little Beach Town." And nothing says peace quite like boating into Hammocks Beach State Park, a 3-mile-long barrier island that features a designated swimming area and bathhouse. For seldom-crowded, uninterrupted stretches of sand, head to Sunset Beach, where you can also find the mysterious Kindred Spirit Mailbox peeking out from the dunes.
Float or Boat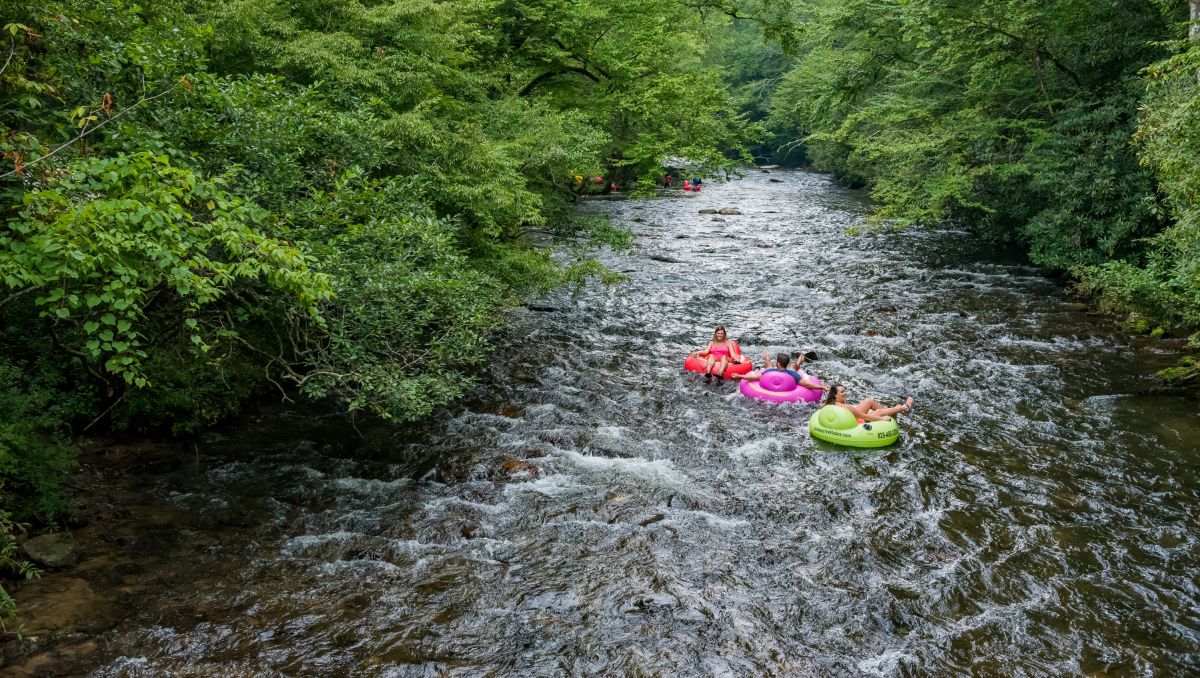 Float or Boat
Hit Deep Creek near charming Bryson City for a relaxing journey (plus a few fun rapids) that has several easy exit points so your crew can take multiple loops. On the coast, float down the deep water of the Cape Fear River for a smooth 2-mile ride, no navigating required. Rather be whisked away? Book a sunset cruise out of Wilmington, Edenton or Beaufort to reconnect with nature's beauty along the coast.
Swimming Holes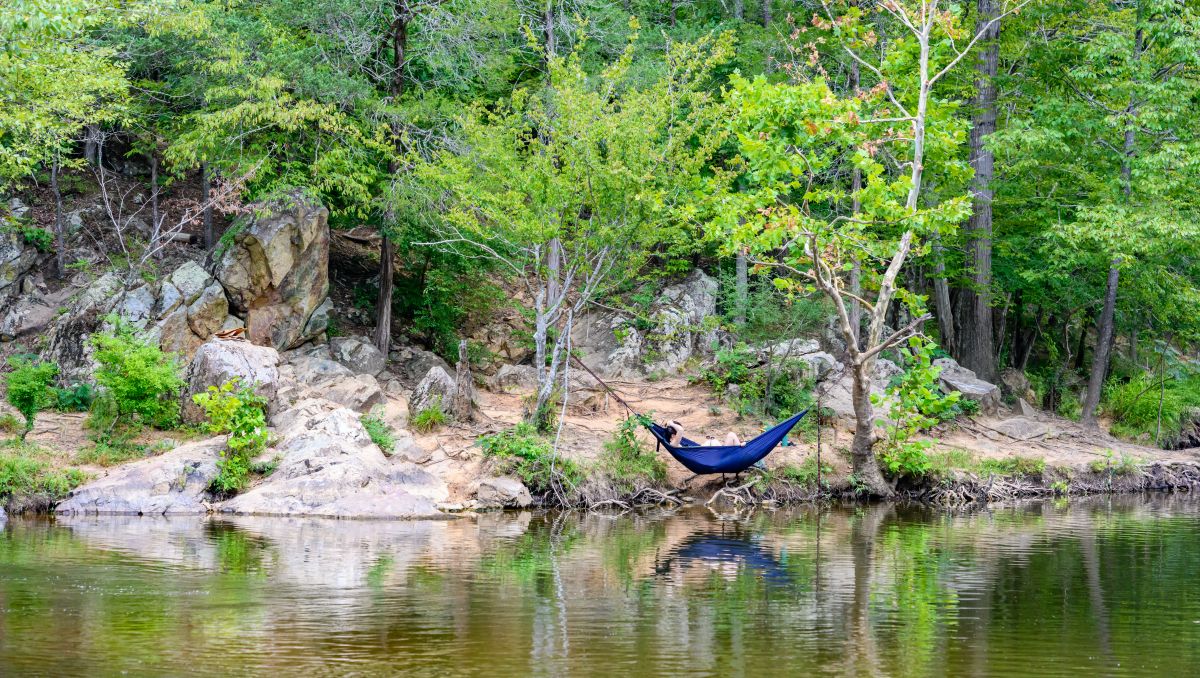 Swimming Holes
Find one of the best swimming holes east of the Blue Ridge Mountains at Sennett's Hole, a Durham hidden gem. Legend has it there's an elusive pot of gold at the bottom; hang your hammock to lounge in and then decide for yourself if it's true or not. Or kick your lazy day up a notch by visiting Carrigan Farms, a mountains-meet-white-sandy-beach natural quarry, in Mooresville. The 70-foot granite walls and floating dock make for a fun, relaxing adventure in an unparalleled setting. Book a sunset slot if you can, then stay for dinner at its farm-to-table restaurant.
Sailing the Intracoastal Waterway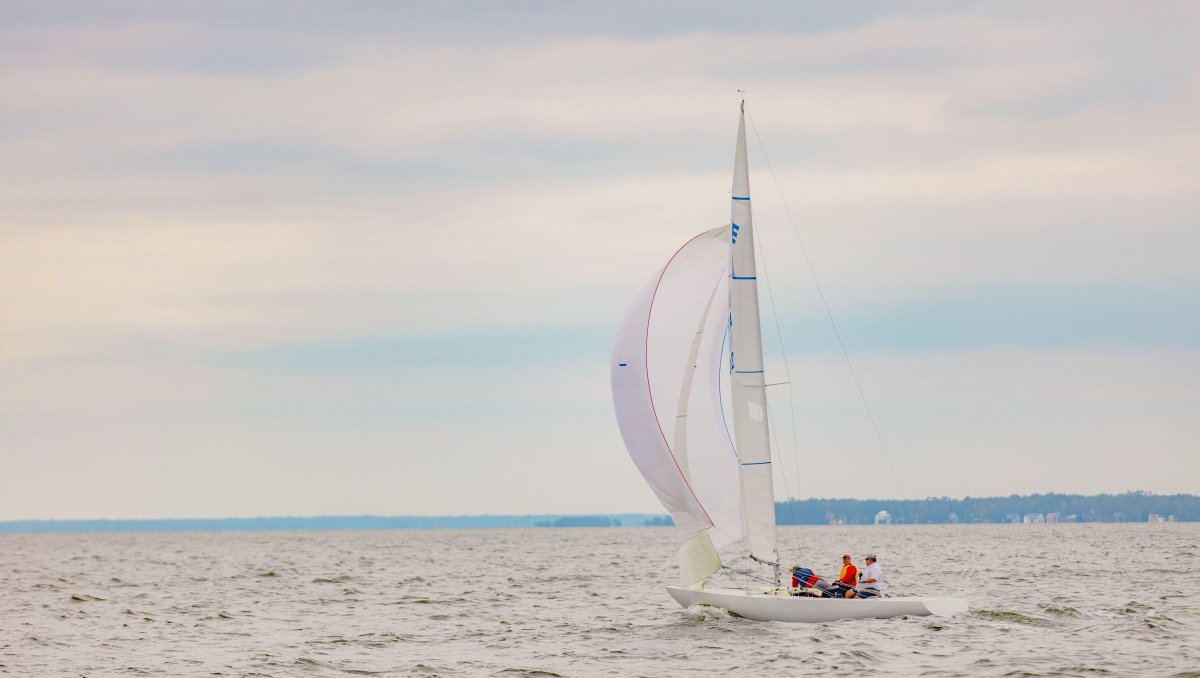 Sailing the Intracoastal Waterway
Relish the waterfront breeze as you float through the Intracoastal Waterway, which meanders through hundreds of miles of scenic sounds, creeks and marshes. Launch your adventure in Oriental, the Sailing Capital of North Carolina. Located along the wide waters of the Neuse River, this destination welcomes sailors year-round while rarely offering the challenges offshore sailing can present. Enjoy the waters in a multitude of ways including setting sail on a cruise; embracing the serenity on a canoe, kayak or stand-up paddleboard; or simply watching the river and all its beauty from the shore. Don't be surprised if you end up extending your trip in Oriental – you wouldn't be the first sailor to do so.
Hotel Spas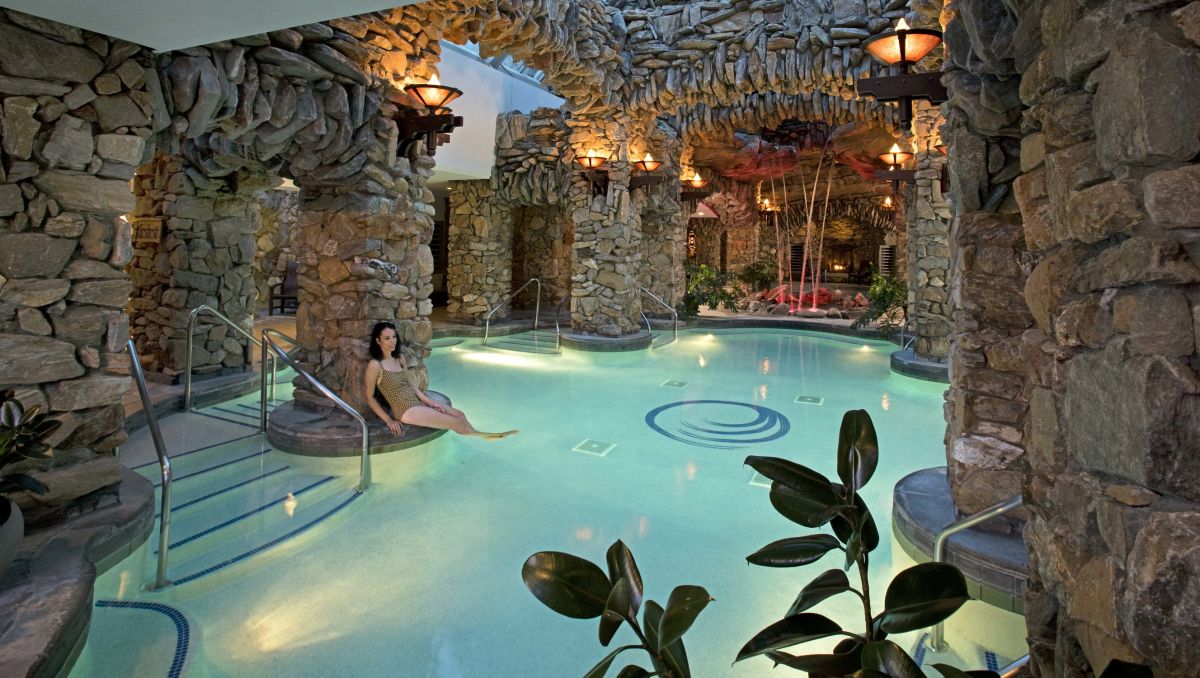 Hotel Spas
Known for its old-world charm, Old Edwards Inn & Spa utilizes all-natural products with ingredients from their grounds with an inviting upscale mountain lodge vibe. At the recently renovated Grandover Resort & Spa, you can select from signature, deluxe or classic services to find exactly what you need to feel revived. For the ultimate in decadence, Omni Grove Park Inn houses a 43,000-square-foot subterranean wellness wonderland featuring eucalyptus-infused steam rooms, saunas and numerous plunge tubs. Indoor waterfalls and lap pools complete the setting, and one even has immersive underwater music.
Lake Life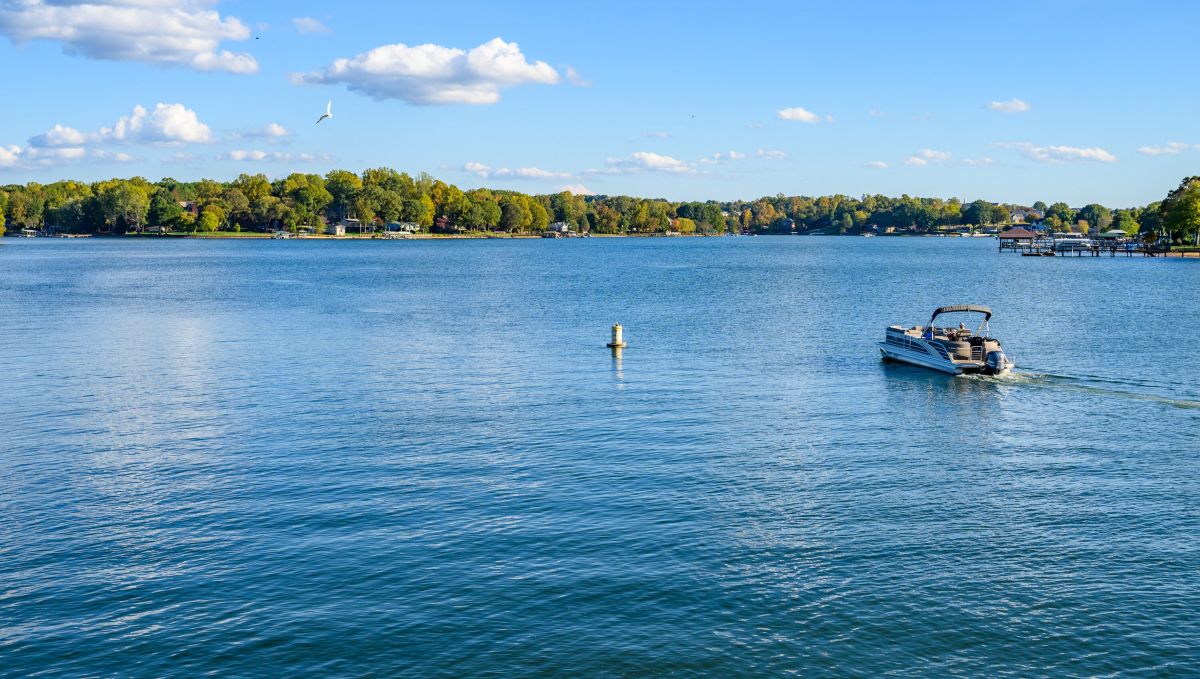 Lake Life
Unspoiled. That's the vibe at Lake Santeetlah, where you can camp right on the water at what Travel+Leisure dubbed one of the "12 Most Beautiful Lakes in the United States" in 2020 thanks to its forested shoreline. Rent kayaks or boats from the marina, or just enjoy rolling out of your tent and floating the day away on an innertube steps from your campsite. Lake Norman is just 20 miles north of Charlotte for a welcome day trip on the water. Rent a boat (captained or not) from one of the several marinas, or order a colorful cocktail – and some hushpuppies – on Hello, Sailor's lakefront patio.
Kayak Through Charm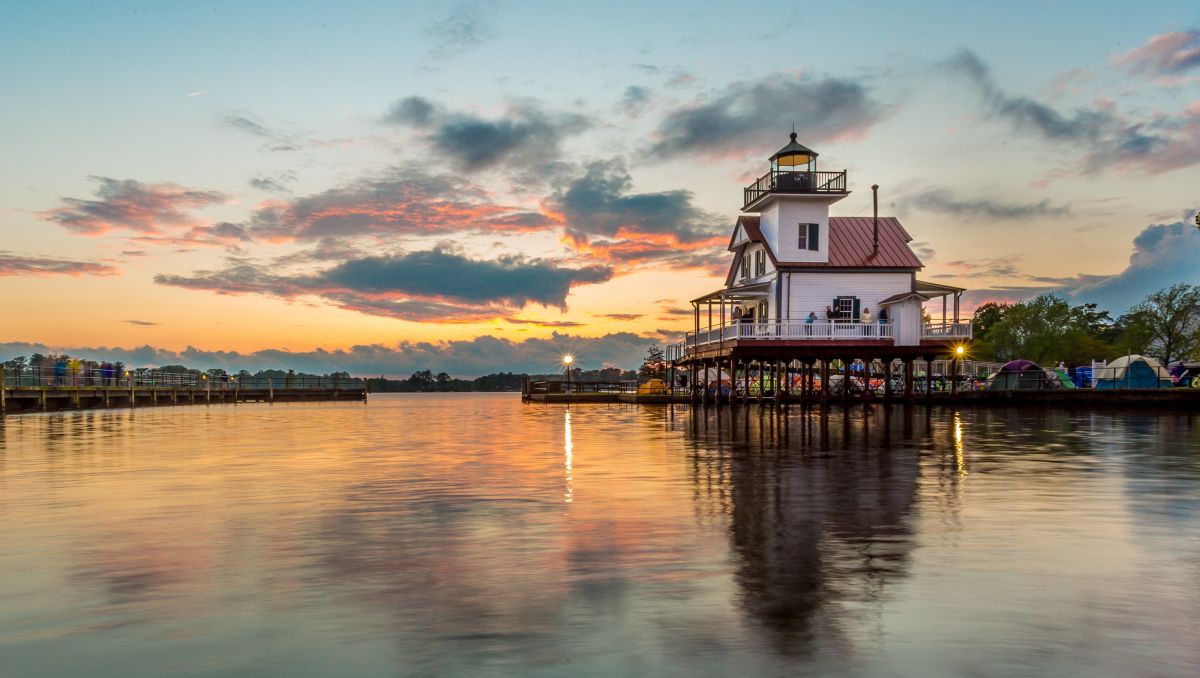 Kayak Through Charm
Edenton's community invites visitors to enjoy the charm of its history, land and – of course – water. Nestled between the Chowan and Pasquotank river basins, Edenton has been described as the "Prettiest Small Town in the South." Rent a kayak or canoe to explore, starting at Edenton's Town Harbor along the waterfront. Or head to Bennett's Millpond – one of the area's best-kept secrets – and walk the boardwalk before setting afloat.
Waterfall Fun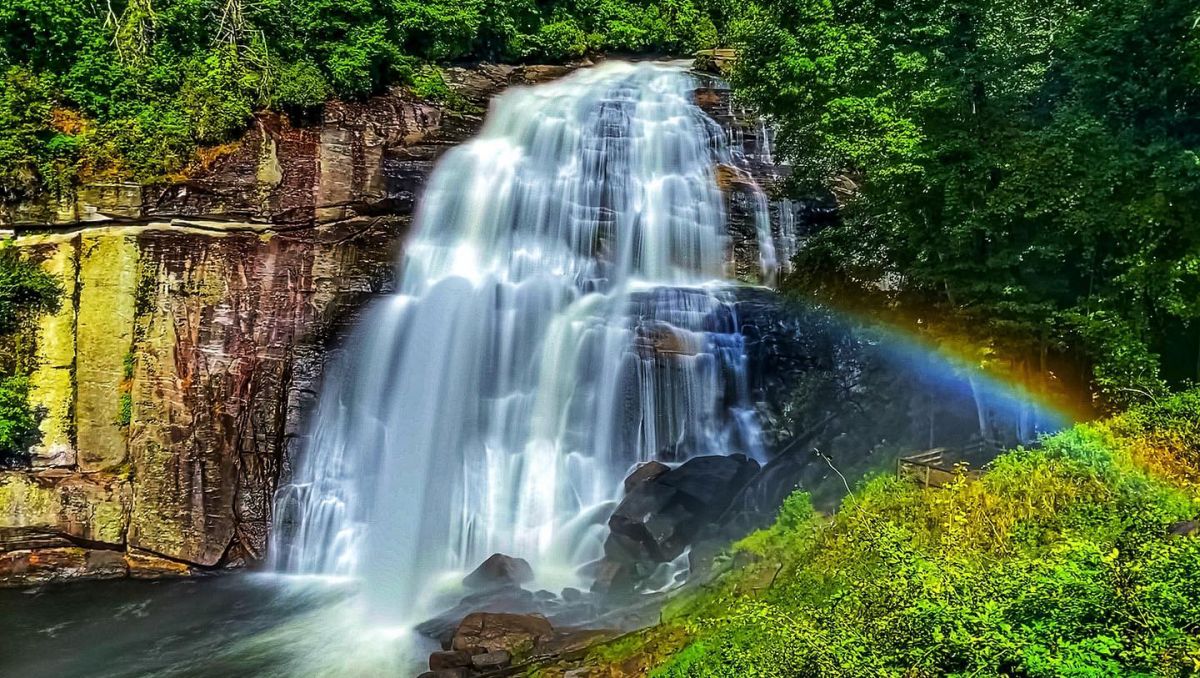 Waterfall Fun
What better place to start your adventure – with safety top of mind – than in Brevard, "The Land of Waterfalls." Discover three waterfalls (Rainbow, Turtleback and Hidden falls) in just one hike in Gorges State Park, one of the newest additions to the state park system. Plus, with rivers, wildflowers, rare plants and lush forest to soak in along the way, this roughly 4-mile journey is a big part of the fun. A half hour north in Jackson County, a short-but-steep hike leads to Paradise Falls hidden inside the walls of the Tuckasegee Gorge with swimming holes at both the top and bottom of the falls. One visit here, and you'll understand why everyone calls this paradise.
Whatever water reprieve you choose, you'll feel rejuvenated, recharged and reset after time spent outdoors throughout North Carolina.
Updated April 2, 2021