Film, Food and Small-Town Finds: Guy Gaster's Guide to Nostalgic Stops in NC
Whether I'm exploring solo, with friends, with my niece and nephew, or as part of my job finding the next great location to use for filming, here are some places that have stood out during my travels in my home state.
Park & Stroll
I'm a "get in the car and go" kind of person. Where do I stop? Sometimes I don't even know. But these are a few of the places I've found recently that take me back to easier times as soon as I park downtown.
Local Gems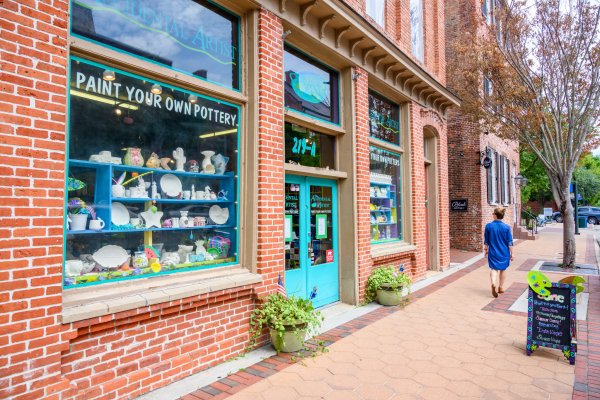 Food & Flavors
I'm game for trying any restaurant, but the ones that preserve an old look or feel – exposed brick, wood beams, comfortable furniture, that kind of thing – tend to be the ones I'm drawn to most. And because I'm from North Carolina, barbecue is always my starting point (just don't make me choose between Eastern style and Lexington style). I've already mentioned Trolley Stop, so here are a few more favorites:
Go-To Meals
Film & TV
Though I don't consider myself a film buff, when I start to think about it, I do watch more movies and TV shows than I realize. More than 1,000 TV shows and movies have been filmed in North Carolina, and here are a few fun ways to check out the sites.
On Location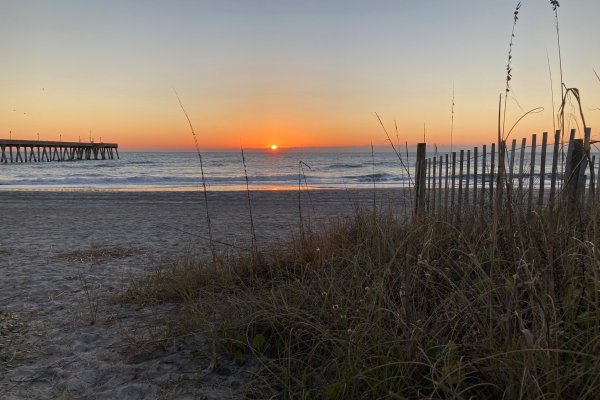 Burgaw, Southport and Wilmington: The majority of filming in NC takes place in these Southeastern towns. You can spot the beaches and coastal charm in productions such as Dawson's Creek, One Tree Hill, Safe Haven, The Summer I Turned Pretty, Welcome to Flatch and countless others.
Sylva: This small mountain town was transformed into Ebbing, Missouri, for the Oscar-winning film Three Billboards Outside Ebbing, Missouri. Go for a stroll downtown and see the buildings that stood in for the police department, the newspaper office and more.
Lake Lure and Chimney Rock: The beautiful landscapes of these Western NC destinations are on full display for classics Dirty Dancing and The Last of the Mohicans.
Places Cast & Crew Loved
For more insider tips, see how Visit NC Director of Tourism Marketing Scott Peacock spends his summer months and what Visit NC Partner Relations Manager Andre Nabors' summer soundtrack is. Plus, start planning your spring break trips now with Visit NC insiders Dana Grimstead and Veda Gilbert.
Updated July 6, 2023