Scott Peacock's Guide to Making a Splash This Summer in NC
My Best Tips on Visiting North Carolina This Summer?
It's one of the most culturally rich travel periods of the year. Between all the festivals, events, live music and summer harvests – many of which are free to attend! – plus delicious menus and outdoor activities, the diverse offerings of our state are on full display.
What's better is you get to experience the local culture and people that make each destination authentic, but you also get to mingle with other North Carolinians who are traveling during the summer and can find out why they chose to travel to that destination over others, get their insider tips and also learn more about the part of the state they're from. You never know where the inspiration for your next trip to NC is going to come from.
Take in the Terroir (in other words, the local feeling of a place)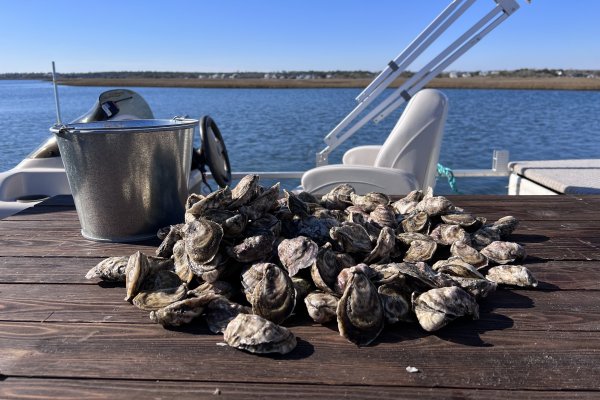 I'm a firm believer that the best travel experiences you can have are deeply tied to the local culture and spirit of a place. I love food, and traveling around NC to find some of the most authentic, delicious and informative culinary experiences has been an amazing adventure for me. I have no doubt it will be for you, too! Some of my top recs:
Exploring the NC Oyster Trail, whether it's touring a working shellfish farm or sampling oysters at markets or restaurants
Visit one (or two or three) of our amazing wineries in the Yadkin Valley (plus May is NC Wine Month!)
Don't just enjoy any old BBQ, stop off at a place like Hursey's in Burlington or Sam Jones BBQ in Greenville and Raleigh that cooks a whole hog over wood
Coffee Snobs Unite!
Self-proclaimed coffee snob here. Who's with me? Some of my favorites:
Hatchett Coffee Roasters in Boone (try the Blue Ridge Blend and get a breakfast burrito – it's vegetarian and will blow your mind).
Ashley's Espresso Parlour & All-Time Roasting Co. in Kill Devil Hills (bring your wallet – this place is also a storefront for locally made goods and even has a resident artist). I love the Surfin Spoon Blend both for its profile and for the partnership with another spot I'm obsessed with, Surfin' Spoon.
Little Waves Roastery & Cocoa Cinnamon in Durham (words alone cannot describe the sensory experience that Cocoa Cinnamon is, you just have to experience it for yourself. In addition to being named micro-roaster of the year by Roast magazine, their specialty drinks are amazing blends of coffee, chocolate, tea and botanicals like you've never tasted before).
Just Add Water to Your Trip at These Hidden Gems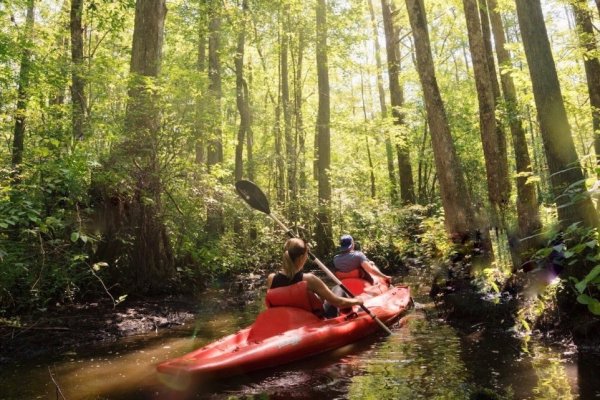 The Raleigh area has so many opportunities to cool down during the summer months. A few of my favorites are kayaking on Robertson Millpond Preserve and walking the greenway around the lake at Lake Johnson Park.
Getting after it wakeboarding, fishing or even just sitting on the shores of Lake Gaston near our northern border with a cold beverage is a dream. Or wake up with a steaming cup of coffee (have I mentioned I love coffee?) and take in the sunrise!
Explore marshes and Inner Banks waterways at the Beaufort Hotel in the Crystal Coast – you might just get a glimpse of wild horses or spot a dolphin fin when you check in. Plus, it's a North Carolina GreenTravel business, meaning it's helping protect NC's beautiful environment.
Updated May 3, 2023