10 Must-Try Dishes and Food Items in North Carolina
If you've ever wanted to put some South in your mouth, consider this the ultimate guide. Try both kinds of North Carolina 'cue as well as other quintessential dishes with ingredients like green tomatoes, sweet potatoes and seafood. Just be sure to save room for peach cobbler.
Lexington-Style Barbecue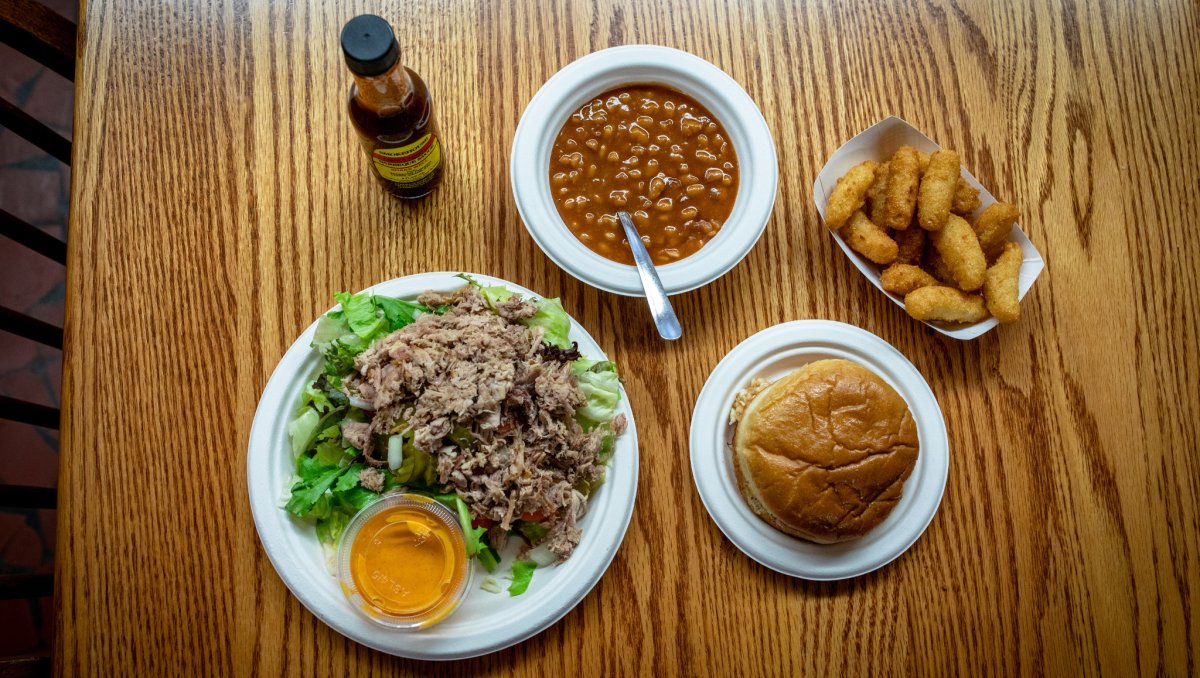 Lexington-Style Barbecue
When a town boasts its very own 'cue style, you know the chopped or sliced pork is gonna be good. Lexington Barbecue, Smokey Joe's Barbecue and about a dozen other area joints serve pork shoulder with a Lexington-style "dip" made with vinegar, salt, pepper, and a dollop of ketchup or tomato paste.
Eastern-Style Whole-Hog Barbecue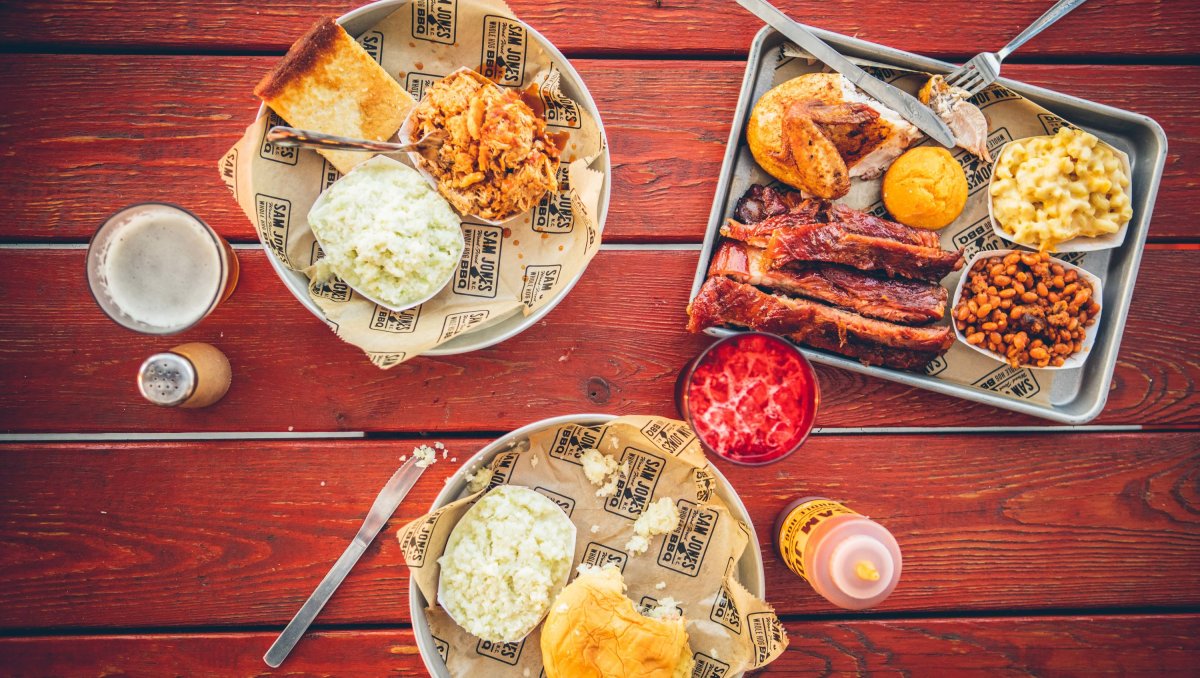 Biscuits and Gravy
Biscuits and Gravy
Stop at Biscuit Head in Asheville for handmade biscuits slathered in made-from-scratch gravy. Stick with the classic combo of a biscuit and fried chicken gravy or get adventurous with other gravy options such as Espresso Red Eye or Sweet Potato Coconut. Can't decide? Order a gravy flight and sample them all.
Pork Chop Sandwich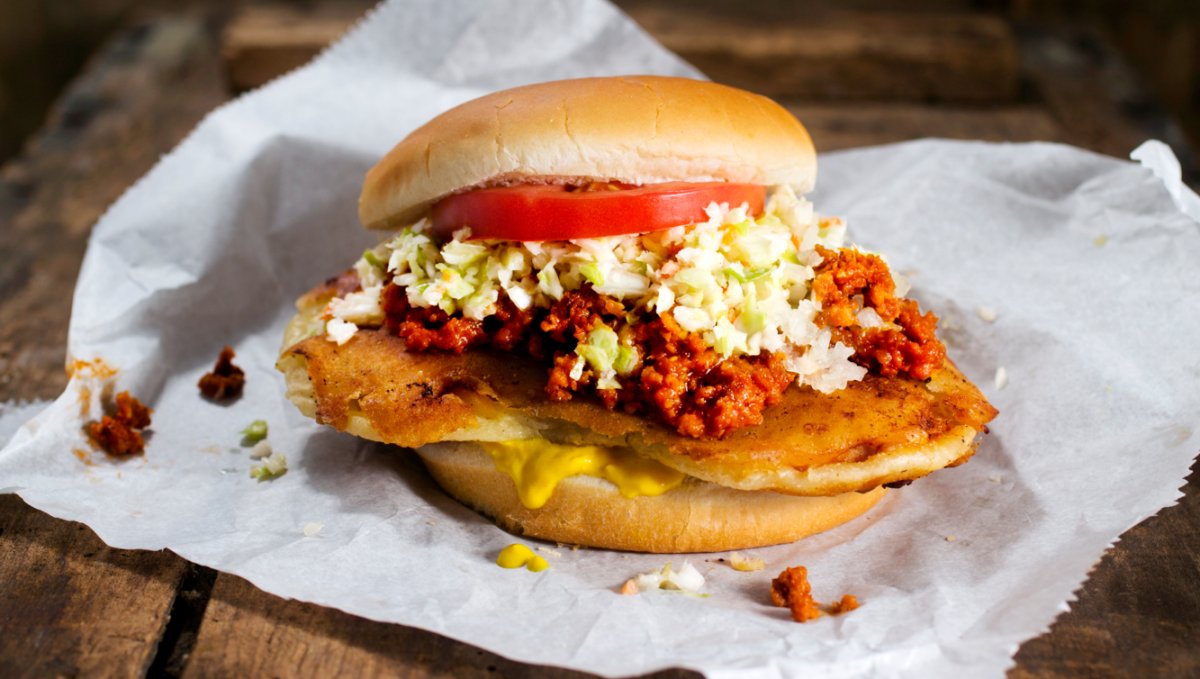 Pork Chop Sandwich
Pork loin dredged in batter draws crowds to Mount Airy's Snappy Lunch, made famous by The Andy Griffith Show and celebrating 100 years in 2023. The oversized pork chop is topped with chili, coleslaw, mustard, onions and tomatoes, and tucked into a small bun. Request extra napkins for one of the messiest sandwiches you'll ever eat.
Calabash Seafood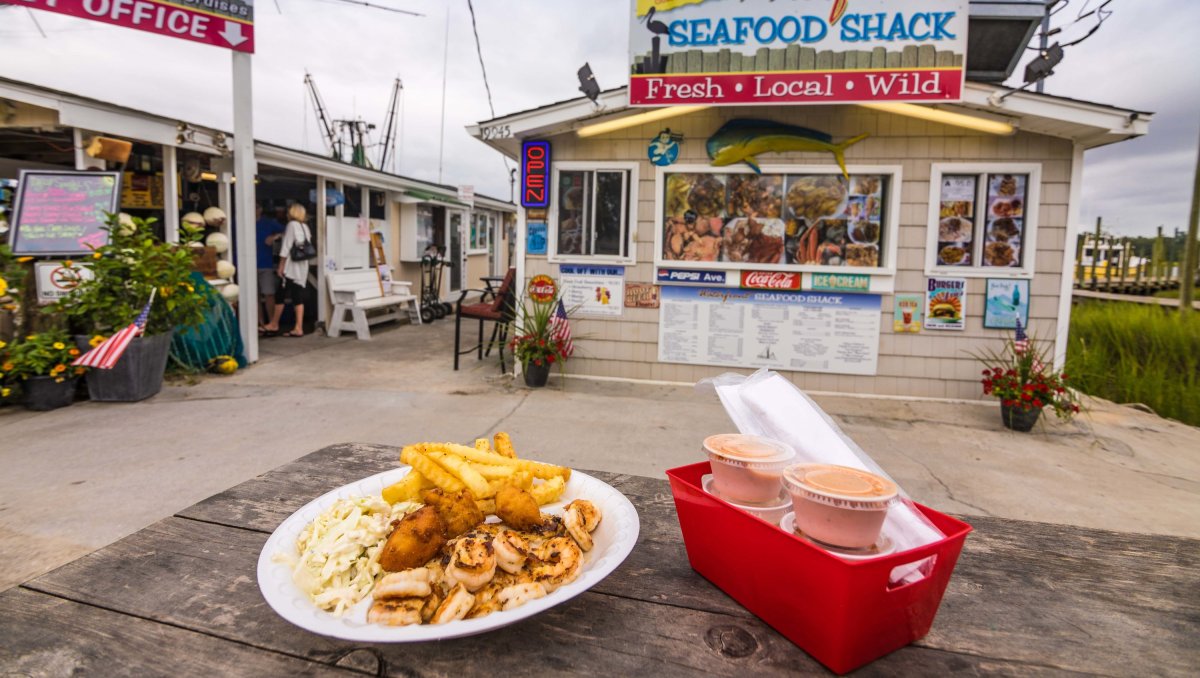 Pimento Cheese
Pimento Cheese
The Southern picnic staple has grown in popularity over the years, and it's hard to beat the time-tested version made by Musten and Crutchfield in Kernersville. Spread it on crackers, fold it into a sandwich or add it to a salad. This classic recipe dates back to 1935.
Oysters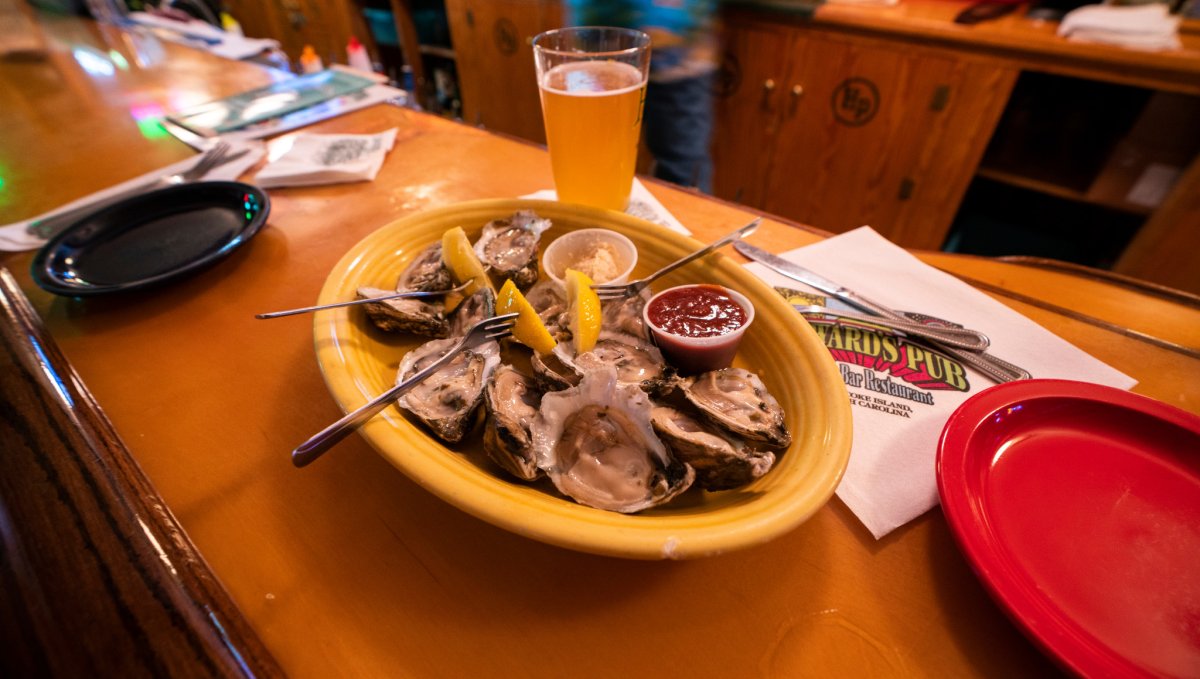 Fried Green Tomatoes
Fried Green Tomatoes
Mama Dip's Kitchen is a Chapel Hill institution, and fried green tomatoes have been a favorite since Mildred "Mama Dip" Council added them to the menu of her popular Southern comfort cafe in 1989. Council died in 2018, and the fried green tomatoes remain as part of her satisfying legacy.
Shrimp Burger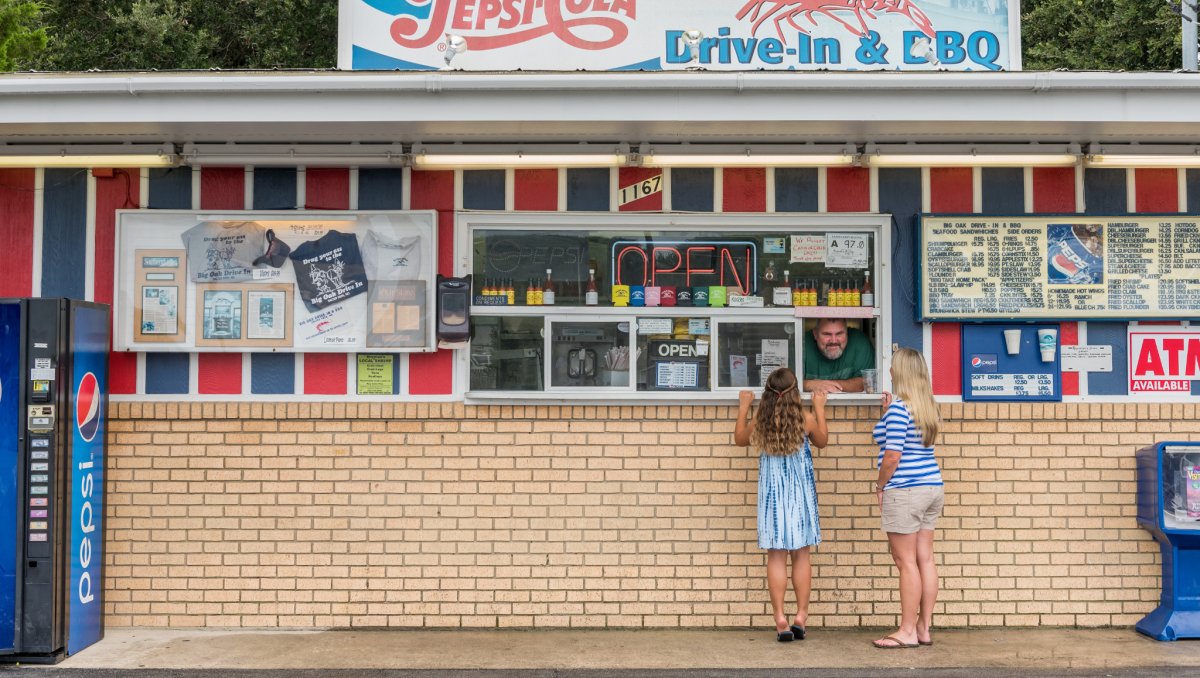 Shrimp Burger
Walk-up window lines at Big Oak Drive-In and BBQ in Salter Path can be long, but rest assured their shrimp burger is worth the wait. It's made with fried shrimp that's piled high on a steamed bun and topped with tartar sauce, coleslaw and ketchup.
Peach Cobbler
Peach Cobbler
The Phillips family has been growing peaches on their farm near Wadesboro for five generations, transforming their fruit into some of the Piedmont's freshest desserts. Head to the Peaches n' Cream produce stand and order their homemade peach cobbler (topped with a scoop of vanilla ice cream, naturally).
Satisfy your appetite for more culinary delights with The Official 2023 North Carolina Travel Guide.
Updated March 27, 2023