Pack Your Sandals, Sneakers or Boots: Feel Reinspired by Hikes for All Levels
Whether you're a nature novice or a veteran hiker, we've found 10 North Carolina hikes that'll help you reconnect with nature – and yourself. And by following the 7 Principles of Leave No Trace, you can help preserve the natural beauty all around.

Don't miss the bonus section where stunning panoramas can be found by simply taking stairs or an elevator.
Hikes you'll find in this article:
Boone Greenway | Deep Creek | Price Lake Trail | Upper Whitewater Falls
Clingmans Dome and Andrews Bald | Dupont State Recreational Forest | Glen Burney Trail
Appalachian Trail | Devil's Courthouse | Mount Mitchell | Rooftop Bars
Hiking on Easy Street
1

Boone Greenway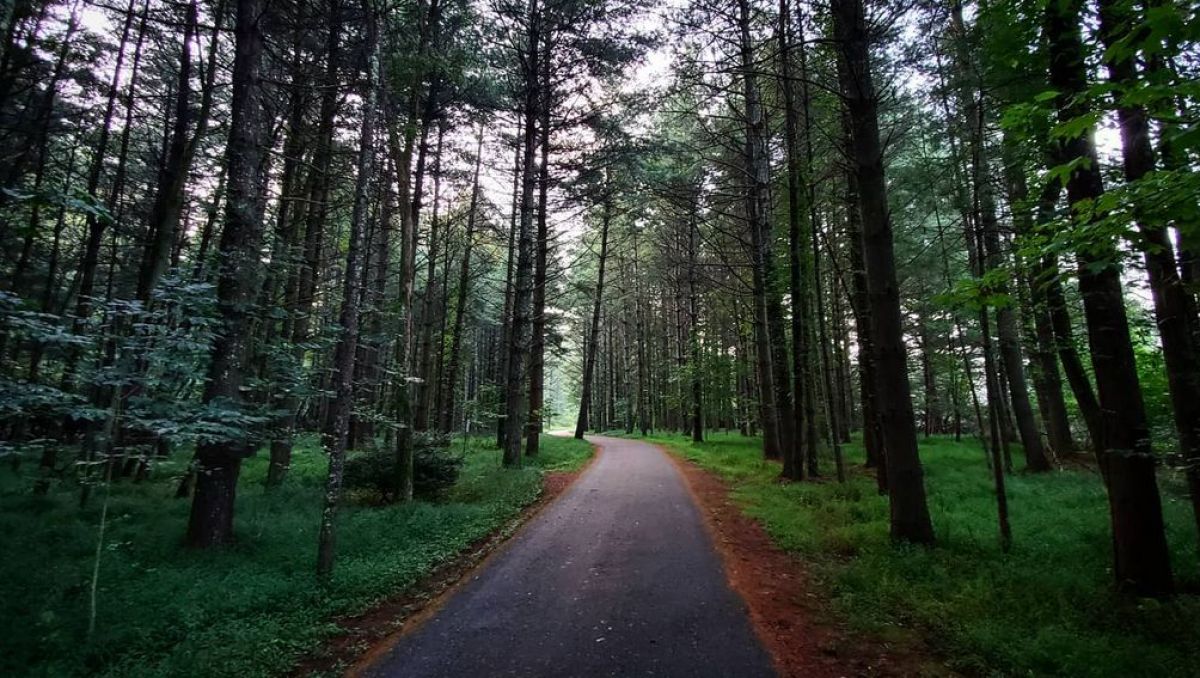 1

Boone Greenway

Boone

See on map
The Boone Greenway stands as proof that NC's cities and towns are also bursting with outdoor possibilities. The 3- or 3.5-mile trek, depending on where you turn around, feels like it's miles from civilization. But the paved path and remains of a dam in the South Fork of the New River remind hikers it's actually nestled in a low valley between two neighborhoods. Park at Clawson-Burnley Park (a great place for a post-hike picnic) and head north for a nature-packed stroll, or head south for a shorter walk with urban flair, including several nearby restaurants.
2

Deep Creek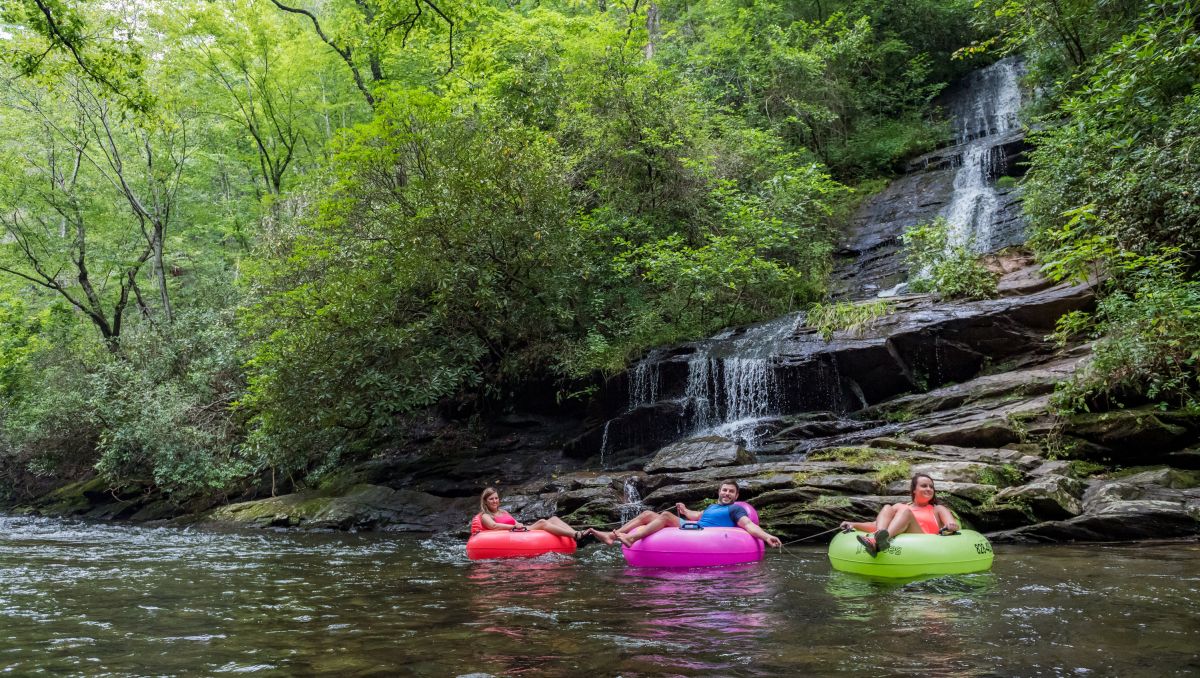 2

Deep Creek

Near Bryson City

See on map
Hiking along Deep Creek in Great Smoky Mountains National Park is as easy as it gets. A wide, well-maintained path follows Deep Creek – which isn't very deep at all, just deep enough for a relaxing float on an inner tube (bring your own or rent one nearby). But the adventures are just getting started. Watch for several waterfalls up ahead. Tom Branch Falls and Indian Creek Falls are right off the trail as you follow the 4.9-mile Deep Creek Loop, but you can add a third – Juney Whank Falls – by tacking a 0.6-mile loop onto the beginning or end of your hike.
3

Price Lake Trail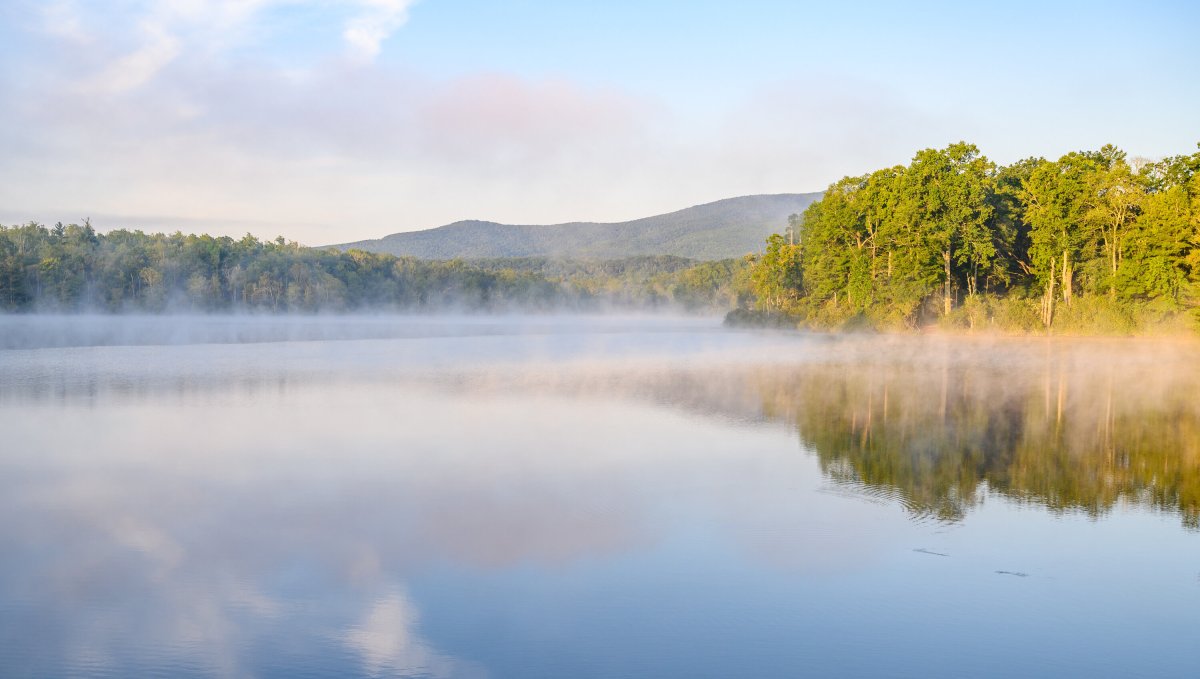 3

Price Lake Trail

Blowing Rock

See on map
On the Blue Ridge Parkway just a few miles from Boone, Julian Price Memorial Park has a 47-acre lake for fishing and paddling, plus a lakeside trail for a peaceful stroll. The 2.5-mile Price Lake Trail circles the lake, taking you into the woods, across creeks and along marshes via bridges and boardwalks. Bring your camera and some birding binoculars to get an up-close look at nature throughout the hike.
4

Upper Whitewater Falls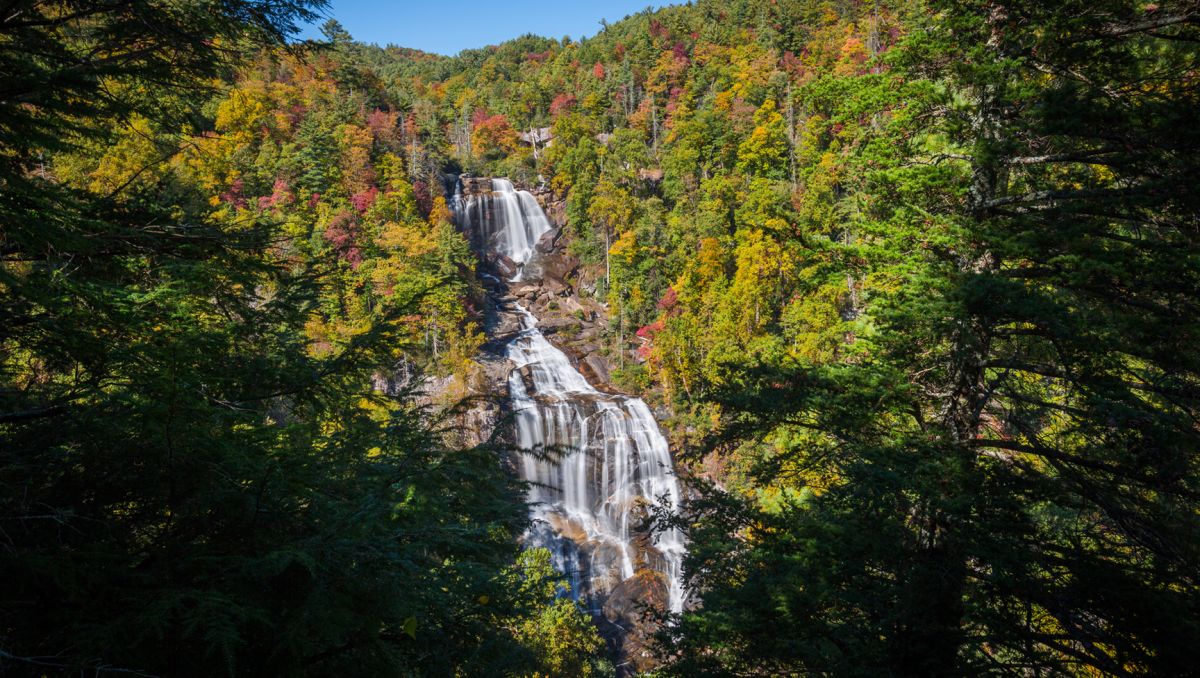 4

Upper Whitewater Falls

Near Brevard

See on map
Sometimes it's the shortest hikes that have the best views, and the 0.6-mile round trip hike to see Upper Whitewater Falls pays off big. How big? Whitewater Falls is the highest waterfall in the East. The nearby overlook often lures painters and photographers, especially when the fall colors are blazing or when winter has the waterfall cloaked in ice.
Take It Up a Notch: Moderate Hikes
5

Clingmans Dome and Andrews Bald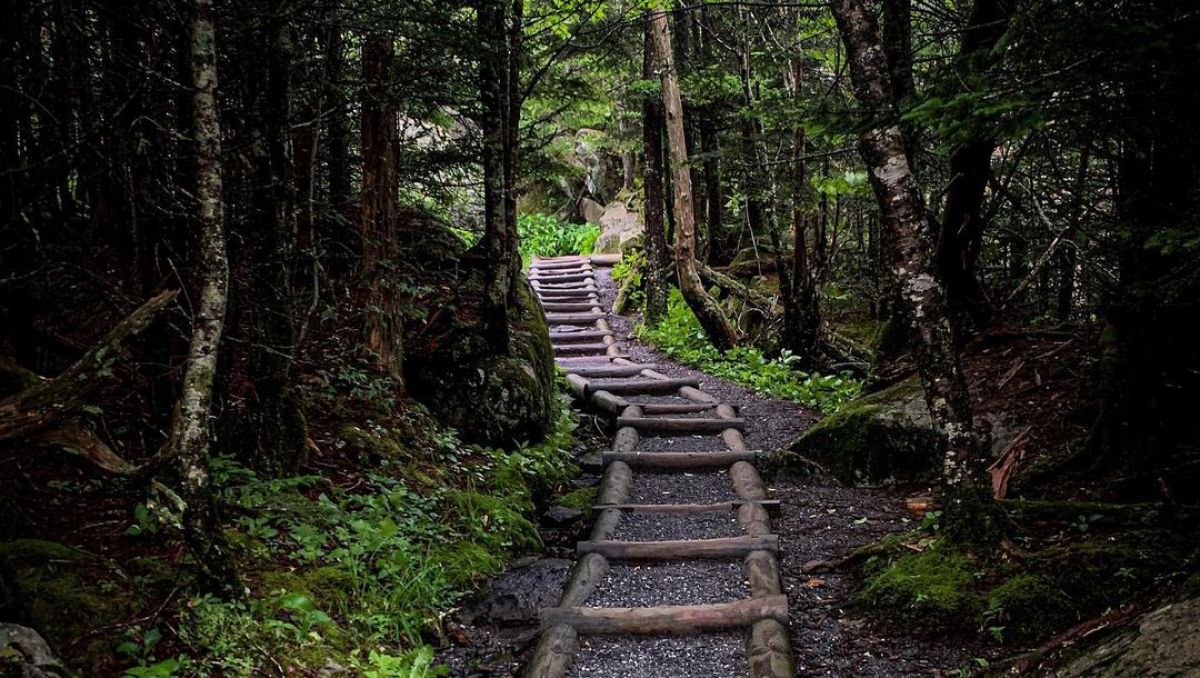 5

Clingmans Dome and Andrews Bald

Near Cherokee

See on map
Hike the highest peak in Great Smoky Mountains National Park by making the trek to Clingmans Dome. First "hike" to the summit via the paved half-mile trail to take in unparalleled views of North Carolina to the east, then head back to your car. Grab hiking poles and extra water – there's a 3.5-mile round-trip hike ahead. At the end of the parking area, descend the stairs to start on the trail to Andrews Bald. What's a bald? A high, grassy meadow found in these parts, and Andrews Bald is a beaut. Throughout spring and summer, it's filled with blooming azaleas and rhododendron, and in the fall, the foliage color is jaw-dropping.
6

DuPont State Recreational Forest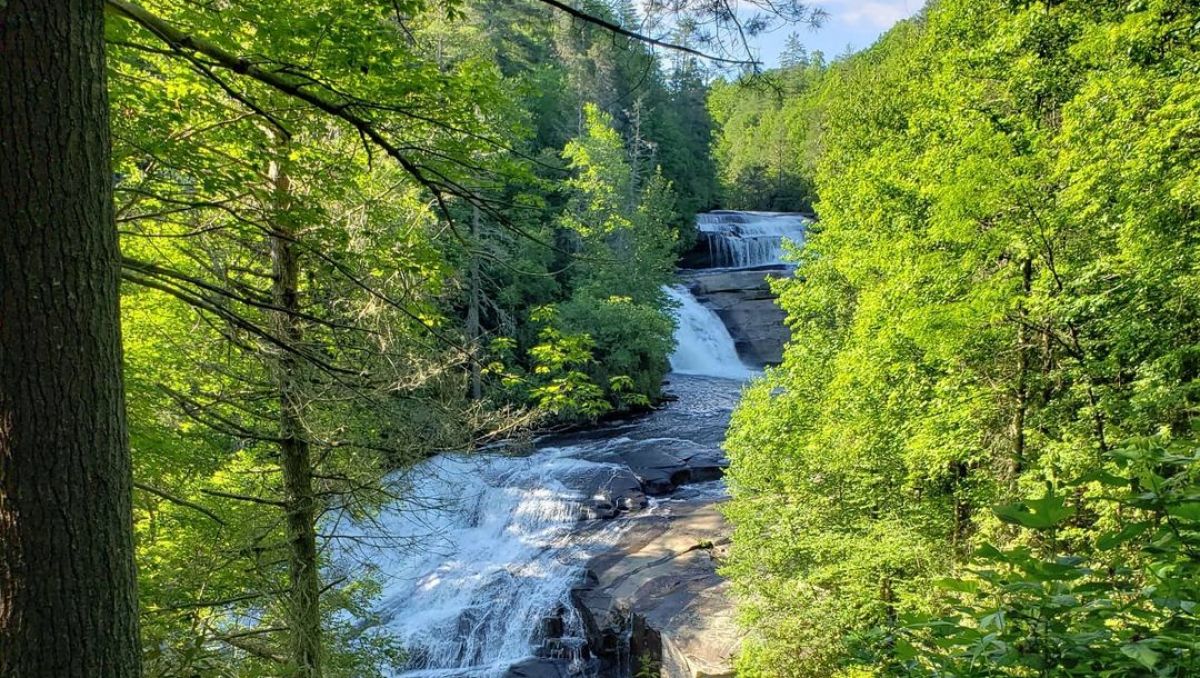 6

DuPont State Recreational Forest

Near Cedar Mountain

See on map
This 7-mile hike in DuPont State Recreational Forest shows you why Transylvania County is known as "The Land of Waterfalls." After starting on the High Falls Trail by the visitors center, you'll pass by Triple Falls (it had a cameo in The Hunger Games), then High Falls (there's an optional half-mile detour to the base) and finally Bridal Veil Falls (also seen in The Hunger Games, plus the 1992 film The Last of the Mohicans). Here, feel free to take a rest and snap some Insta-worthy photos.
7

Glen Burney Trail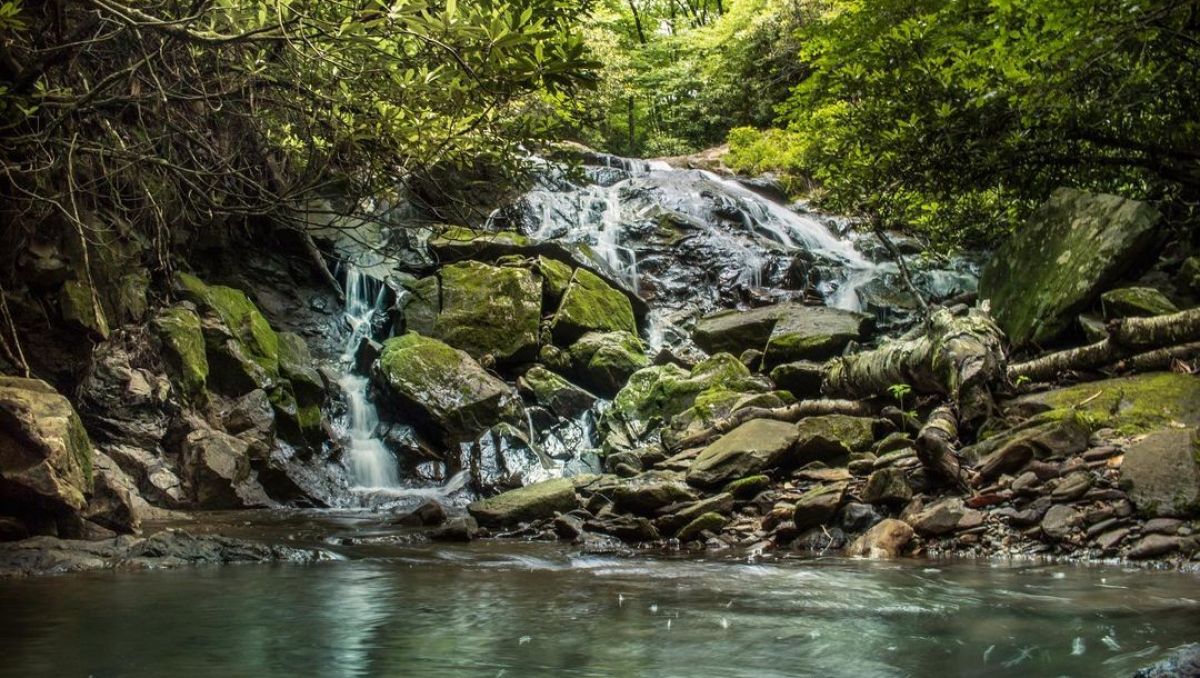 7

Glen Burney Trail

Blowing Rock

See on map
The secret: There's a waterfall hike in downtown Blowing Rock. The details: The Glen Burney Trail leads you on a 2.2-mile jaunt into the woods and along a stream to a trio of waterfalls. It's a short but steep hike with rocks and roots to navigate – but it's worth the effort. From the parking area on Laurel Lane, descend all the way down to the Glen Marie Falls featuring a triple-tiered descent that plunges 75 feet and makes for dramatic photos. As you ascend, you'll reach Glen Burney Falls, which drops 50 feet over a moss-covered rock face. Continue the climb back to civilization and stop for a rest at the Cascades, the final waterfall on this hike.
Challenge Yourself: Strenuous Hikes
8

Appalachian Trail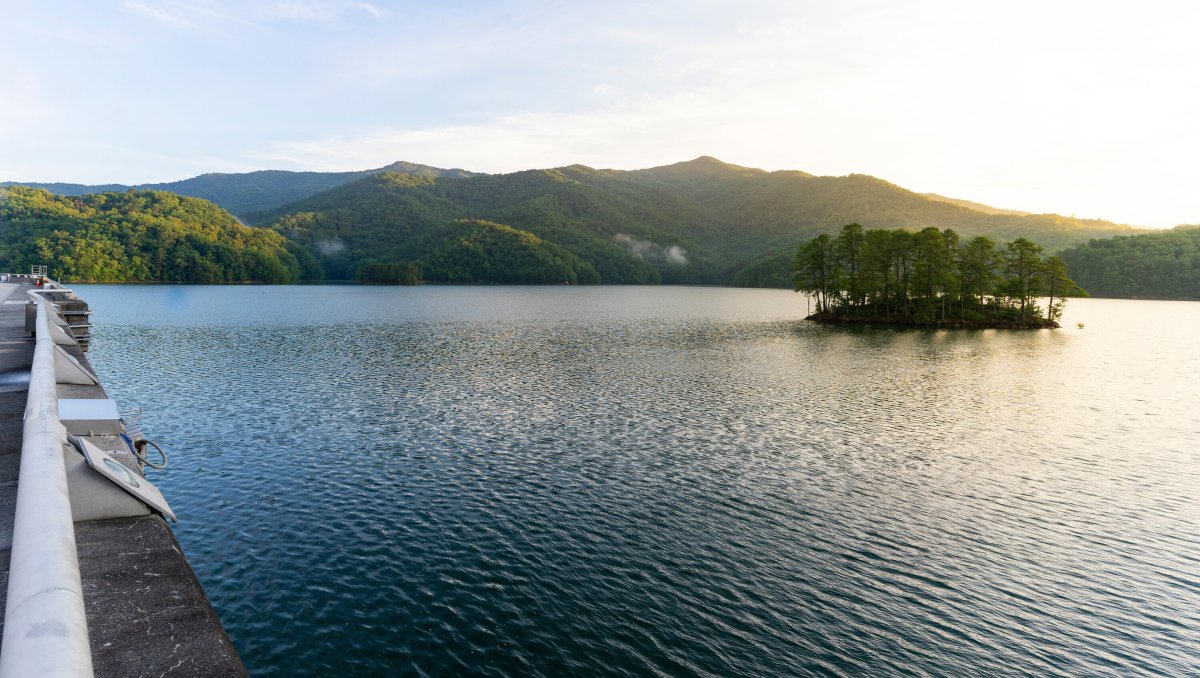 8

Appalachian Trail

Western North Carolina

See on map
The Appalachian Trail crosses Fontana Dam and enters Great Smoky Mountains National Park for an unforgettable – and very challenging – 72 miles along the ridgeline separating North Carolina and Tennessee. What makes it so tough? The distance, for starters. Plus the logistics of setting up backcountry campsites and transportation. Then there's the trail itself. From Fontana Dam to Newfound Gap, it's about a 40-mile hike with a 4,900-foot elevation gain. Eleven miles into this trek and you'll reach the undulating ridgeline with one steep ascent and descent after another. The second section, from Newfound Gap to Davenport Gap, has 11 major climbs including a few summits of high peaks where you can catch your breath and recharge before heading on.
9

Devil's Courthouse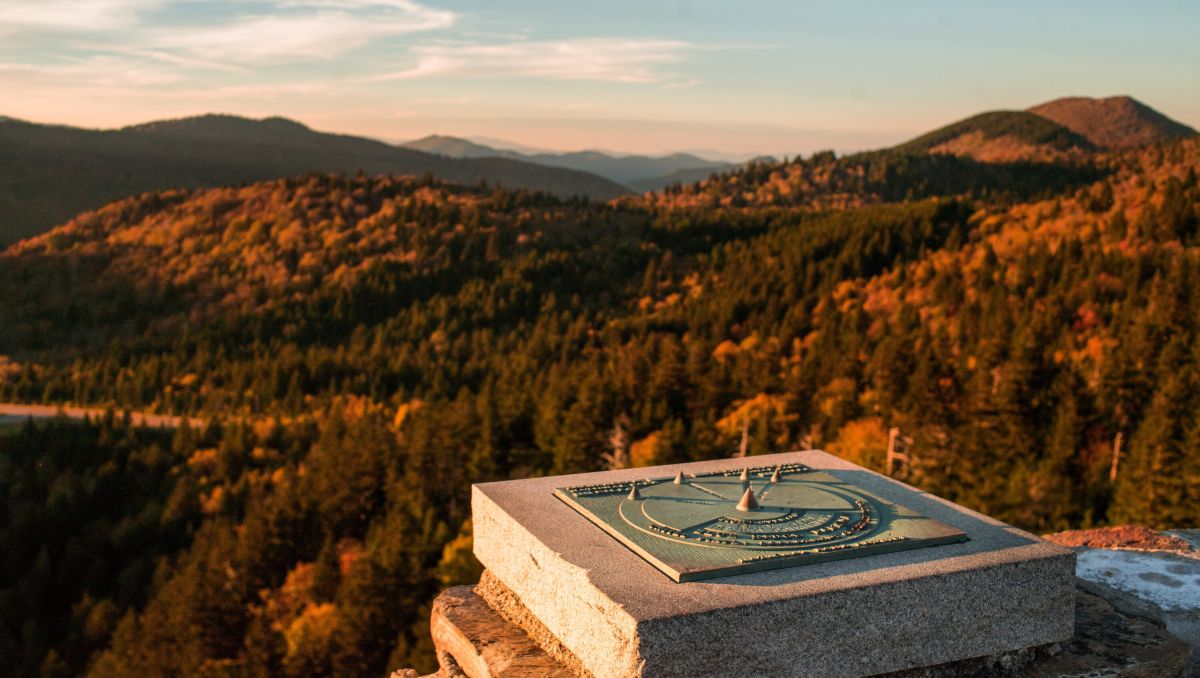 9

Devil's Courthouse

Near Brevard

See on map
All that's needed in a visit to Devil's Courthouse are some sturdy walking shoes and the will to ascend 150 feet in less than a half-mile. It's a steep and strenuous undertaking, but the short hike to this rock outcrop at Milepost 42.4 on the Blue Ridge Parkway is a gem. According to Cherokee legend, the fearsome giant Judaculla lives in the chambers beneath this rock outcropping, but to European settlers, this place looked more like where the devil himself might hold court. As fearsome as the rocks might look, when you're on top, there's nothing but views for days and an opportunity to bask in the glory of what you just accomplished.
10

Mount Mitchell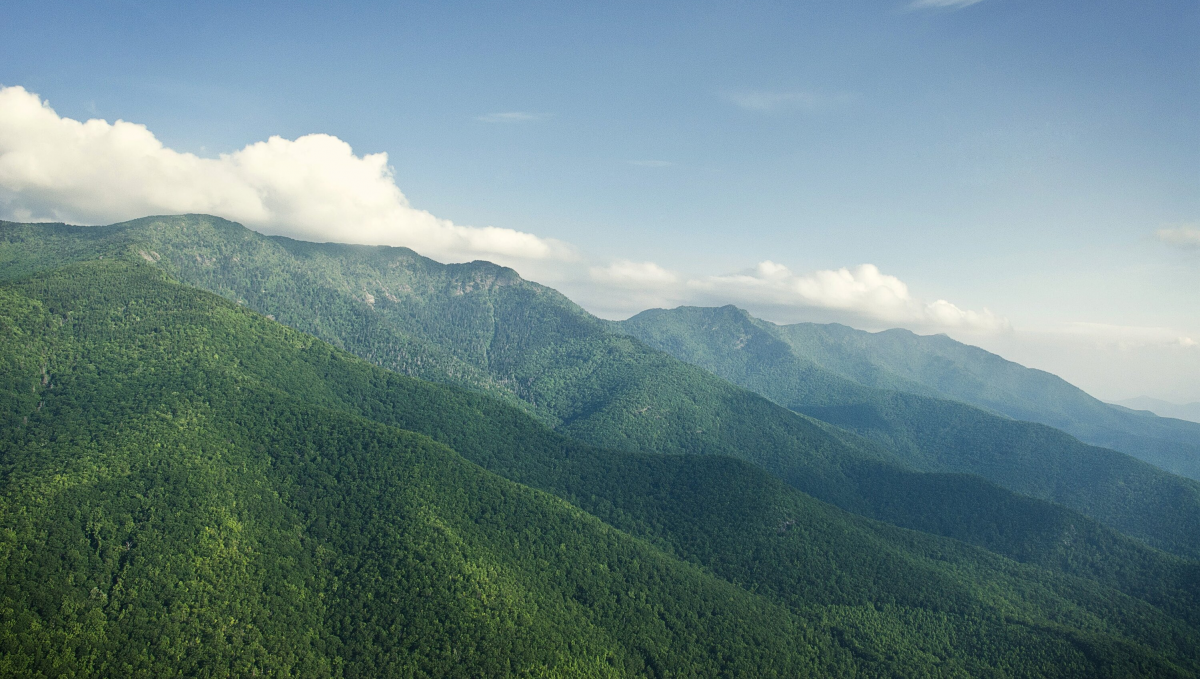 10

Mount Mitchell

Burnsville

See on map
There are two ways to climb Mount Mitchell, the highest peak in the East at 6,684 feet: Drive to a parking area for a quick quarter-mile jaunt to the summit, or hike Mount Mitchell Trail for a 12-mile, round-trip hike with more twists and turns – and stories to tell. The trail starts at Black Mountain Campground and is easy to follow as it heads straight up the mountain, requiring four to six hours to climb and another three to four to descend. (Bring extra water and something more significant than a snack.) The hike through the hardwoods and patches of pine and balsam is pleasant every step of the way – just be prepared to take on around 3,700 feet in elevation gain.
All the Views, None of the Effort
Climb the stairs or take the elevator to these rooftop restaurants and bars for views so captivating you'll forget to look at the menu.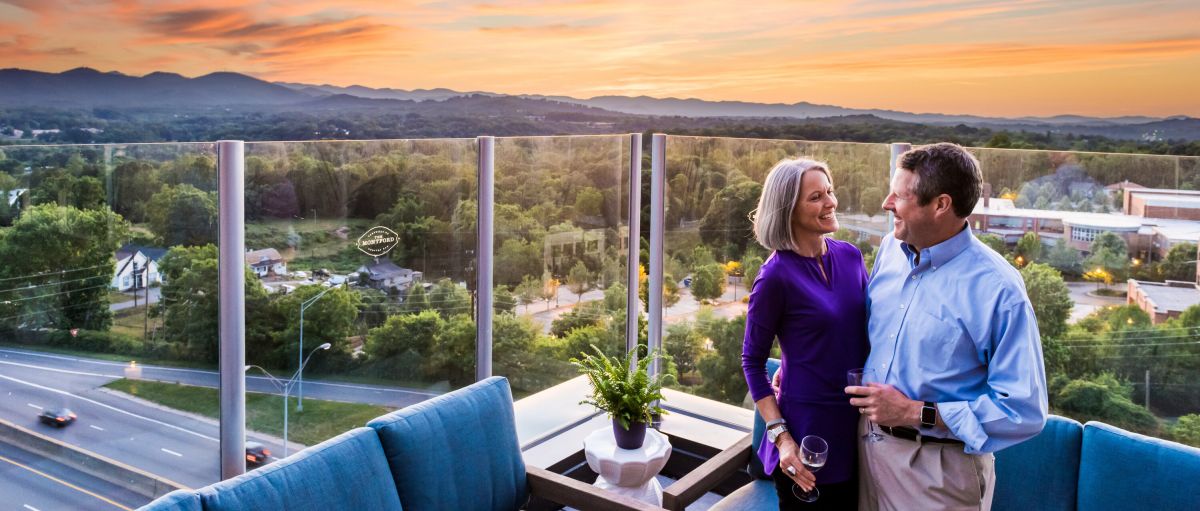 Asheville
The Montford and Capella on 9 give you the city skyline set against the surrounding mountains, making for quite the sight in any season, but an absolute stunner in fall.
Boone
The rooftop bar at the Horton Hotel offers up a look at the town, the mountains and the sunset that you can't get anywhere else.
Bryson City
Overlook the Tuckasegee River and take in NC's Great Smoky Mountains on the rooftop patio at Mountain Layers Brewing.
Chimney Rock
The Esmeralda Restaurant sits across the river from Chimney Rock, and the views of this storied stone edifice and of Hickory Nut Falls leaves everyone wanting seconds. (Please note: The Esmeralda is closed for renovations through 2023.) Pro tip: Chimney Rock itself also has an elevator that can bring you to the top of the rock for postcard-perfect views.
Visit Outdoor NC for additional tips on how to connect with nature and help preserve the natural beauty of our state.
Updated October 13, 2022