Take the Scenic Route Through North Carolina with Insider Todd Aldridge
I'm Todd Aldridge, and North Carolina has been the best kind of home my whole life. I grew up in Mount Pleasant in the Piedmont, graduated from UNC Charlotte and live in Charlotte now, and I couldn't imagine spending these years anywhere else.
One of my favorite things to do here is ditch the highway and take the road less traveled. If I'm going from point A to point B, it's a guarantee I'm going to try to get there in a creative way. And that's how I've found some of the spots that mean the most to me. Check them out below and see if you can find your own on your next trip here.
Mount Pleasant and memories growing up
Bikes and skateboards were my mode of transportation growing up in this close-knit town, and I can still remember the phone number of What-A-Burger #13. My mom still lives in Mount Pleasant, so I'm always back in town visiting her, antiquing with my wife, Sandy, and stopping by the distillery in the old Mount Pleasant Prison. These places star in some of my core memories growing up:
What-A-Burger #13: I had my first Witch Doctor drink – dill pickles, Coke, Sundrop and Cherry Fanta, all mixed with crushed ice – here when I was nine, and it's basically a rite of passage in Cabarrus County. To this day, my order is a What-a-Hamburger all the way, fries and a Witch Doctor.
Reed Gold Mine: Nearly every Sunday after church, my dad and I would walk the trails along the creek. And if not here, then in Uwharrie National Forest. Even now when I go back, I'm just reminded of where I came from and where all the generations before me came as well.
Town Creek Indian Mound: This is another place my dad would take me, and it's the only state historic site in North Carolina dedicated to American Indian heritage. You learn here there's a history to North Carolina that predates the Lost Colony. When you think about the nations that were here – Tuscarora, Lumbee, Catawba, Cherokee – it's hard to know exactly what the culture would've been like prior to anyone from Europe showing up. Town Creek is a special place, and you can feel the reverence when you're there. It makes me feel more connected to the nature and history of NC.
Turn down the less-traveled roads
Some of the best places in NC are hidden in plain sight – just take the next exit.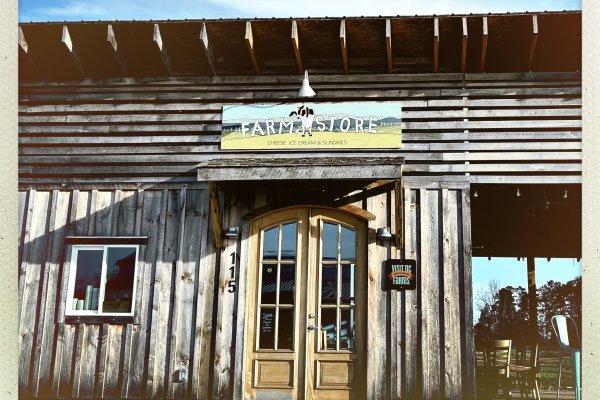 Thanksgiving travel to/in NC
Every few years we host all of Sandy's family – we're talking 40 or 50 people – for Thanksgiving, and a few places have become a part of this weeklong celebration of people and life.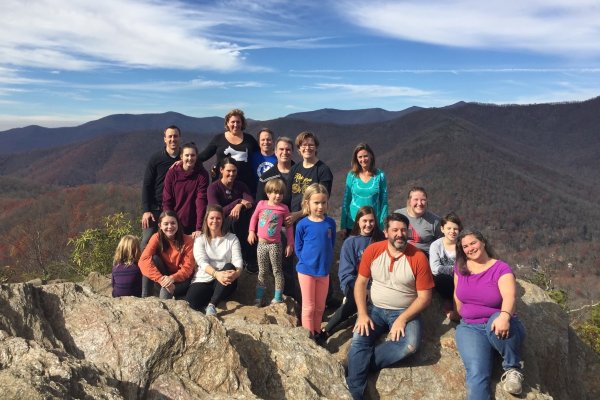 Black Mountain and Old Fort: These two mountain towns are our homebase, and Straightaway Café is our must-stop restaurant to give everyone a night off from cooking over the weekend. Shrimp and grits is the move here.
Highland Brewing's Cold Mountain spiced winter ale: Ah, yes, the first pint of this marks the official start of the holiday season in my eyes. I'm responsible for bringing the Cold Mountain to Thanksgiving, and I take it very seriously.
Lookout Trail in Montreat: This hike is always popular with the kids since it's just under 1.5 miles round trip and the views are awesome.
My North Carolina ride-or-dies
My tried-and-trues, these are my places where I feel most at home.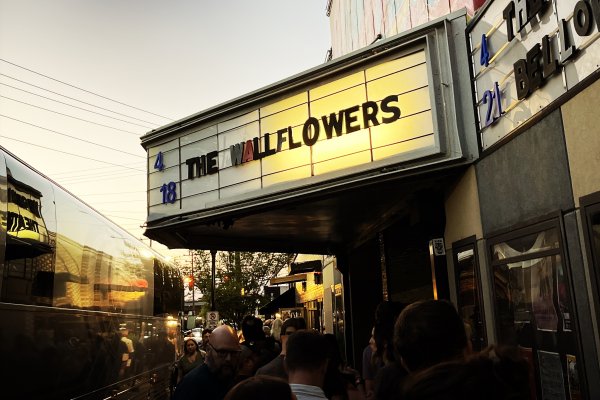 Food: Two of my absolute favorite spots in Charlotte are Big Al's for wings and Comet Grill for vibes. If you've seen "Shaun of the Dead," then consider Comet Grill my Winchester. And when my three kids were growing up, Diamond Restaurant in Plaza Midwood was a go-to for burgers and fried pickles – plus they had this great jukebox in the corner that played classic punk. If we were looking for barbecue, Gary's BBQ in China Grove was our Piedmont spot.
Art: I love seeing student shows at the different universities statewide, especially UNC Charlotte, East Carolina and NC State. Other notable art stops for me are the NC Museum of Art in Raleigh (especially the outdoor art park), both Mint Museums in Charlotte and Brevard's galleries.
Music: A lot of the music venues I grew up rocking out at in Charlotte have closed – the 4808 Club, Park Elevator, Tremont Music Hall, the Pterodactyl Club – but the Fillmore is still a great venue to see big names. I've seen the Cult, the Raconteurs and Flogging Molly there. Neighborhood Theatre is another intimate venue I'm always down for – the Wallflowers were there not too long ago.
As you start looking forward to spring vacation planning, let insiders Dana Grimstead and Veda Gilbert give you some tips and thought-starters.
Updated November 6, 2023