Places to Explore Native American Culture in North Carolina
You can immerse yourself in stories from native cultures through dramas or by visiting living history museums across North Carolina. Crafts, architecture, clothing, and tools give color and texture to a way of life largely unknown to many of today's visitors.
Compelling Narratives
For 80-plus years, "The Lost Colony" has wowed audiences in Manteo with epic battles and American Indian dances on an outdoor stage triple the size of one on Broadway. The production dramatizes the mysterious disappearance of 117 English colonists from Roanoke Island in 1590. Learn about the first habitants of Hatteras Island and buy crafts at the Frisco Native American Museum.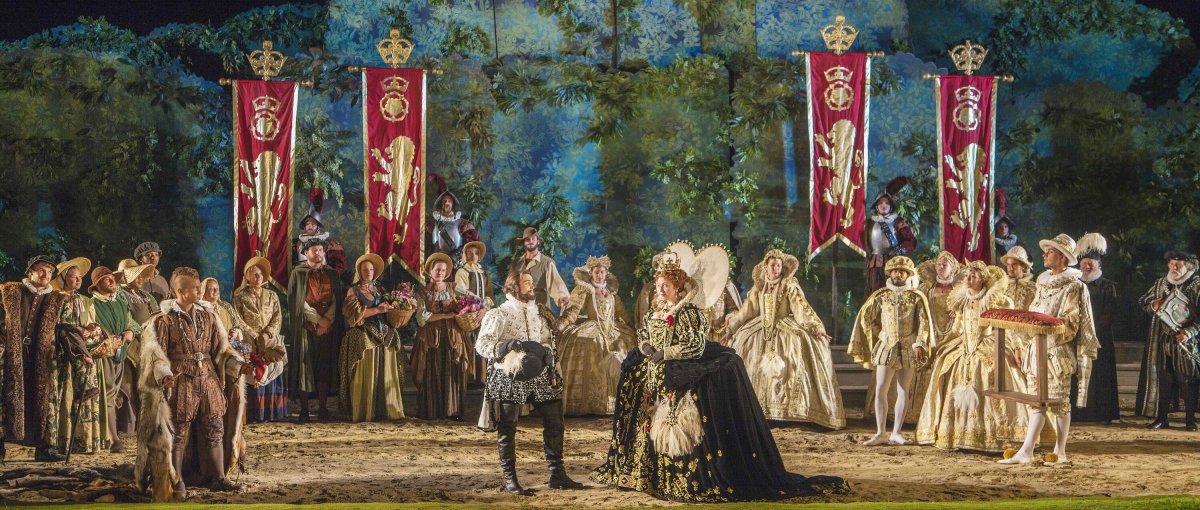 Farther inland, nobody knows the origin of Lake Phelps at Pettigrew State Park near Creswell, but artifacts like dugout canoes (some at least 4,000 years old) show the ingenuity of Carolina Algonquian people. Two canoes are on display in the park's information center. Digs at Town Creek Indian Mound near Mount Gilead have uncovered homes, civic structures and a burial hut belonging to the Pee Dee culture 1,000 years ago.
Cherokee Ways
Drama unfolds in Cherokee on an outdoor stage each summer as the Cherokee story comes to life in "Unto These Hills." It begins in 1540, when Spanish explorers arrive on the state's western edge and continues today, as 14,000 tribal members still live in the Great Smoky Mountains.
Get immersed in their culture on a visit to the town of Cherokee. Weavers make baskets, hunters shoot blowguns and workers hull canoes at Oconaluftee Indian Village, which recreates an 18th-century Cherokee community. Artifacts at the Museum of the Cherokee People take visitors on a 13,000-year journey, including the Paleo-Indian period and the Trail of Tears, the tribe's forced move to Oklahoma. Bonfires at nearby Oconaluftee Islands Park commemorate the journey with lively costumes and movements. Creativity shines at Qualla Arts and Crafts Mutual, the oldest Native American cooperative in the United States. Pottery, toys and beadwork make meaningful souvenirs.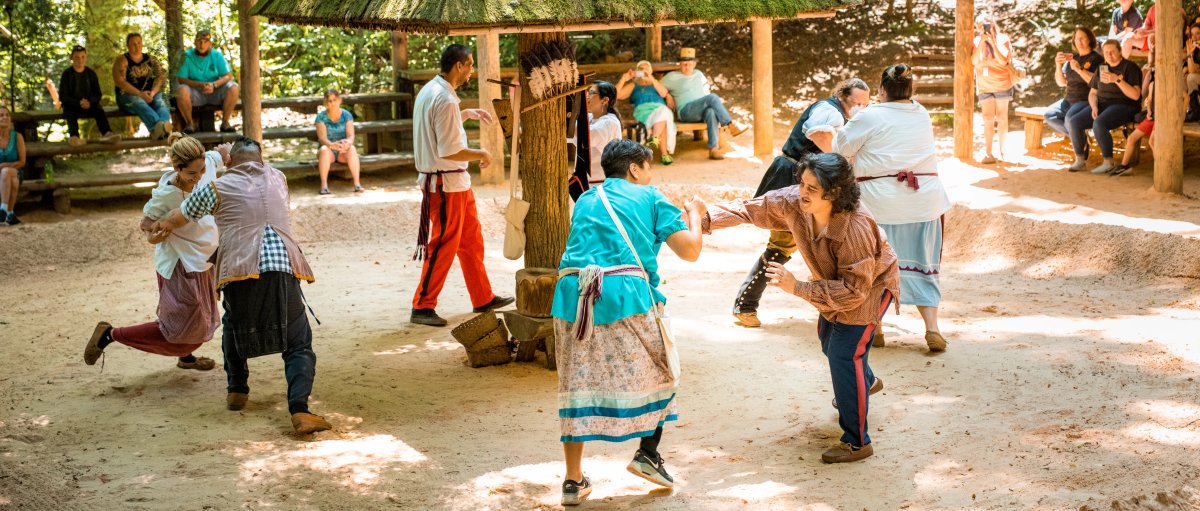 The legacy of the Eastern Band of the Cherokee Indians extends beyond town. In Hayesville, the 2-mile Quanassee Path starts at the Cherokee Cultural Center and leads to four other sites, including the Cherokee Homestead Exhibit. There, take a free self-guided tour that covers a summer house, winter house and food storage crib. At the adjacent museum, see rare Cherokee quilts, carvings and baskets.
Native Celebrations
1

American Indian Heritage Celebration
1

American Indian Heritage Celebration

Raleigh

See on map
All eight recognized tribes in North Carolina participate in this event honoring American Indian Heritage Month (November). With demonstrations, performances and presentations, this celebration's main theme is to show how Indigenous people still live here.
2

Blooming of the Dogwood Tribal Powwow
2

Blooming of the Dogwood Tribal Powwow

Hollister

See on map
Savor the spirit of the Haliwa-Saponi Tribe through food, drums, arts and crafts.
3

Cherokee Voices Festival
3

Cherokee Voices Festival

Cherokee

See on map
The culture speaks via storytelling, arts and music at the Museum of the Cherokee People.
4

Lumbee Homecoming Festival and Powwow
4

Lumbee Homecoming Festival and Powwow

Pembroke

See on map
About half of our state's 60,000 Lumbee Tribe members gather for pageants, a parade, an outdoor market and fireworks.
Weave your vacation together by visiting other sites featured in The Official 2023 North Carolina Travel Guide.
Updated October 27, 2023