Celebrate Small Towns with Big Charm in the North Carolina Sandhills
Maybe you've challenged the fairways at Pinehurst Resort, explored the bustling main street of Southern Pines or immersed yourself in the deep-rooted history of Aberdeen. Maybe you're ready for something different: a lesser-known trip back in time through the North Carolina Sandhills. If that's the case, the small towns of Moore County – which are all still within a half hour of Pinehurst – are waiting to welcome you.
Go Antiquing in Cameron
Start super small in Cameron (population: 245), once known as the "Dewberry Capital of the World," but now renowned as a magnet for intrepid hunters who search historic homes and buildings overflowing with antiques and secondhand treasures. For example, The Old Hardware Antiques packs country and formal furniture, pottery and period pieces into a restored 1920s brick building. The town also hosts two annual antique festivals in May and October that attract hundreds of dealers and visitors – so mark your calendars and rent a car with a lot of haul space.
When it's time for a break, grab a table at James Creek Cider House, where you can sip and sample traditional ciders lovingly produced from heirloom apples grown on the family farm. Food trucks visit on weekends to complement the ciders with local treats.
If you're yearning for a walk on the wild side, head to Aloha Safari Park, where all sorts of species have found a sanctuary in an educational zoo situated on 60+ acres. Guided tours and walking paths bring you face to face with camels, water buffaloes, monkeys, tigers and many more unusual creatures.
Past and Present Meet in Vass
Vass began as a commerce, agriculture and railroad center in the late 19th century. These days, the small town takes pride in maintaining its old-fashioned flavor as exemplified by Dunrovin Country Store, packed with everything a true country store should have: homemade fudge, old-time candy, baked goods, ice cream, garden décor, year-round Christmas decorations and even Wilma's Snake Oil – it reportedly cures just about anything that ails you.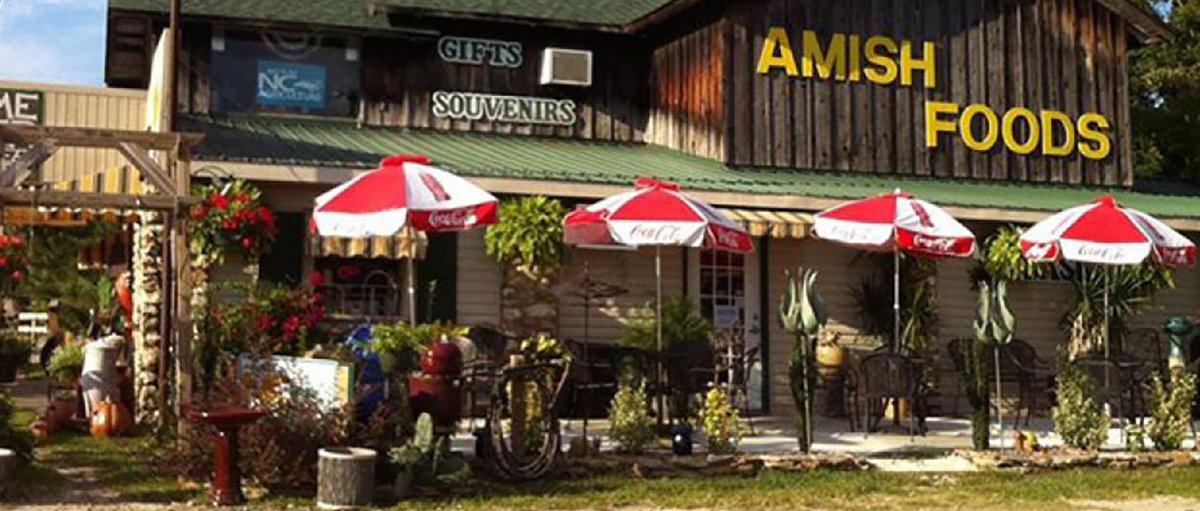 Then make a beeline for Willabee Market, founded by a beekeeper and dedicated to "cultivating greener communities one bee at a time." In addition to learning more about honeybees, you'll also find an intriguing array of sustainable products.
Indulge your artistic interests at ARTworks Vass – part gallery, part classroom and part artists' studios. Watch artists at work, sign up for a class or shop for locally made items ranging from paintings and stained glass to pottery.
When you need a pick-me-up, the folks downtown at Crossroads Coffee will fix you up with an espresso, smoothie or sandwich. For some downhome cooking, check out HomeGrown for diner-inspired fare highlighted by fresh ingredients from local farmers. Or check out Valenti's, where a third-generation Italian family specializes in classic pastas and pizzas in a casual setting.
Enjoy a Visual History Lesson in Carthage
History abounds in Carthage, the county seat that was founded by Scottish immigrants and incorporated in 1796. The town's historic district, listed on the National Register of Historic Places, has more than 50 pre-Civil War homes and buildings that offer a step back in time along its tree-lined streets.
The Carthage Historical Museum is an ideal place to learn more about the town's heritage, including the Tyson and Jones Buggy Company that earned a reputation during the late 19th century for producing the "Cadillac of carriages." If you're planning a trip in May, the town celebrates every year with a festival that features vintage buggies, antique tractors, classic cars and live entertainment. And soon enough you'll even be able to cheers to the town's history in the former Tyson and Jones Buggy Factory building itself; Southern Pines Brewing Company bought the space in 2022 and plans on turning it into a brewery and restaurant.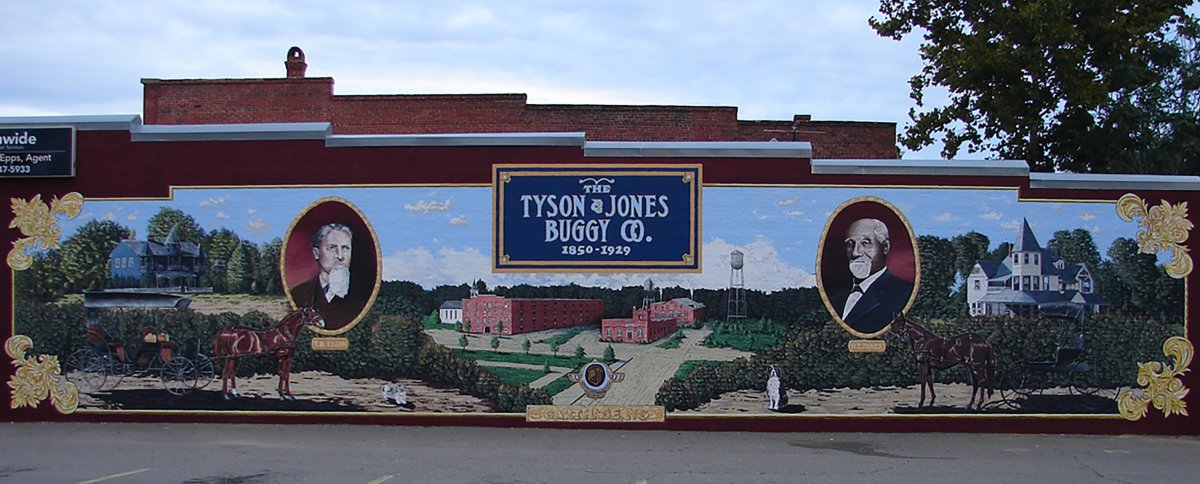 A striking visual introduction to the town's roots is the Mural Trail with its five expansive installations downtown spotlighting significant people and places. During your stroll, check out Buggy Town Coffee for house-roasted brews and teas, plus breakfast and lunch items. Or hit The Soup Company for homemade soups, salads and sandwiches. And everybody in town is looking forward to late 2022, when Pik-n-Pig – an iconic local institution that's been serving up barbecue and fixings for more than 40 years but was destroyed by a fire in 2021 – is expected to reopen.
Shop for Local Creations in Robbins
The hamlet of Robbins straddles NC Highway 705, the North Carolina Scenic Byway also known as Pottery Road. The area surrounding the town is home to numerous potters and pottery studios, and it's an ideal point to start a visit to the famous Seagrove area that harbors the largest concentration of potters in the United States.
On the town's outskirts, Michael Mahan can be found in his From The Ground Up studio fashioning pitchers, vases and mugs in a rustic barn. Nearby, Ben Owen III continues his family's pottery tradition that spans six generations. A showroom is filled with elegant creations while an adjacent museum offers a glimpse into pottery history. And it's likely you'll find Fred Johnston at the wheel when you venture into the 116-year-old house that's home to Johnston & Gentithes Studios. You're free to stroll around the showroom and workspaces to admire Fred's work and playful animal sculptures by his wife, Carol Gentithes.
Grab some fresh air and exercise on the Bear Creek Trail System that winds along Bear and Cabin creeks. And when you've worked up an appetite, dive into the goodies at Cagle's Diner, a repurposed gas station (pro tip: The cheeseburgers get rave reviews). Put the cherry on top of your adventure at Stellar Scoops, an outdoor hangout where you can score a milkshake, float or a scoop (or three).
This article was produced in partnership with, and all photos are courtesy of, Pinehurst/Southern Pines/Aberdeen CVB.
Updated September 16, 2022