Find Your Path, Biking Through North Carolina
Geographically, North Carolina is a cyclist's dream. In the mountains, the Blue Ridge Parkway might have been designed with car travel in mind, but its sweeping curves, wide lanes, and abundance of overlooks to stop and enjoy make it one of the top touring routes in the country. In the middle of the state, an extensive network of two-lane country roads makes it possible to escape the traffic associated with our state's most-populated cities. And at the coast, endless miles of flat terrain make long rides enjoyable for even the casual recreational cyclist.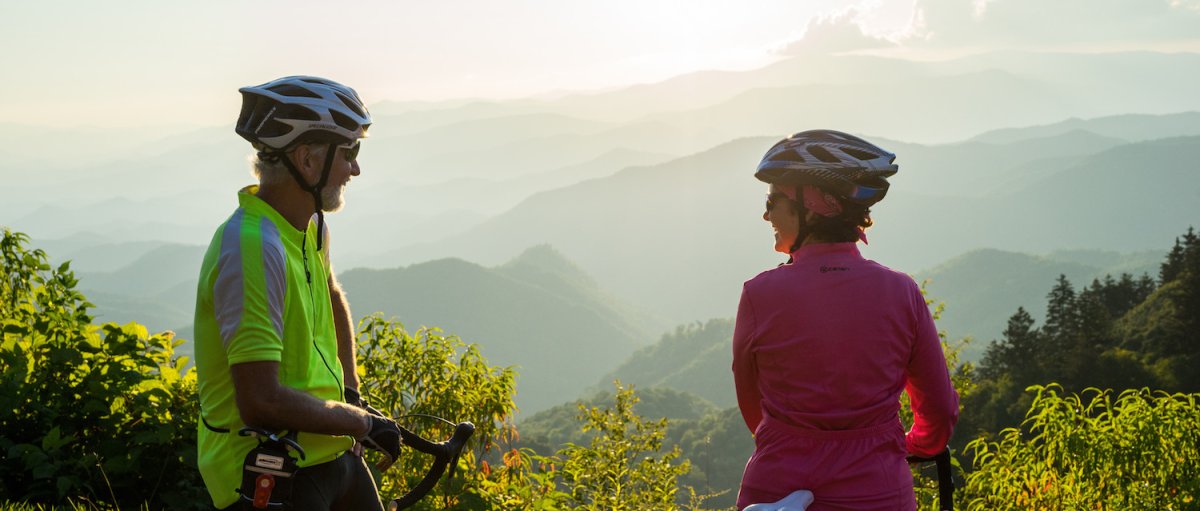 Arguably, the best time to pedal our state is during fall. It's both the driest time of year – in terms of rainfall and humidity – and the most colorful. There's plenty to explore during your cycling journey, whether it's across small towns or spanning the state.
Tours on Two Wheels
North Carolina didn't get into the statewide bike tour business until 1999, but its signature event, Cycle North Carolina, quickly established itself as one of the nation's best and has grown to an annual series with three different versions: Mountains, Coastal and Mountains to Coast.
Each fall, the Mountains to Coast Ride (Oct. 1-7, 2023) travels a different route from the western to eastern parts of the state, taking a week to visit towns off the main path. On the 2023 itinerary are the host towns of Banner Elk, Wilkesboro, Winston-Salem, Mebane, Henderson, Tarboro, Kinston and Emerald Isle. Sticking to the the scenic back roads, Cycle North Carolina prides itself on giving riders a chance to truly get to know North Carolina, something that's more effectively done at 16 miles per hour than 60.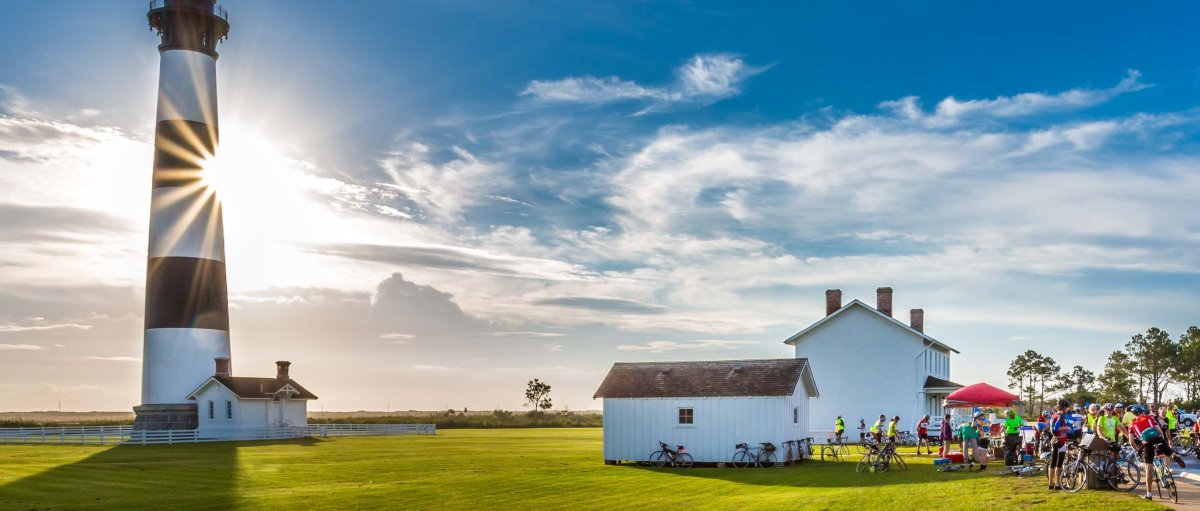 If you don't have time to tour our whole state, shorter tours abound, and some come with specific goals. On the coast, for example, Carolina Tailwinds has various excursions along the Outer Banks.
Ride for a Cause
Fundraising rides offer a safe and supported way to tour. Most have route options ranging up to 100 miles, are on routes vetted by local riders and all have varying degrees of support, including rest stops every 15 to 20 miles and mechanical help along the way. Most fundraisers occur over the summer, but two of the biggest are in the fall: Bike MS: Historic New Bern Ride out of New Bern (Sept. 9-10, 2023) and Bike MS: Tour to Tanglewood in the Triad (Sept. 23-24, 2023). These are two-day rides out of base camp that cover up to 200 miles.
Along for the Ride
Some cyclists ride for the competitive aspects. But for those who don't mind being at the back of the pack, these rides are great opportunities to socialize with fellow cyclists and enjoy a day in the saddle. The rides are usually run by, or coordinated with, local bike shops or clubs, the routes are safe and scenic, and the emphasis is on fun, not speed.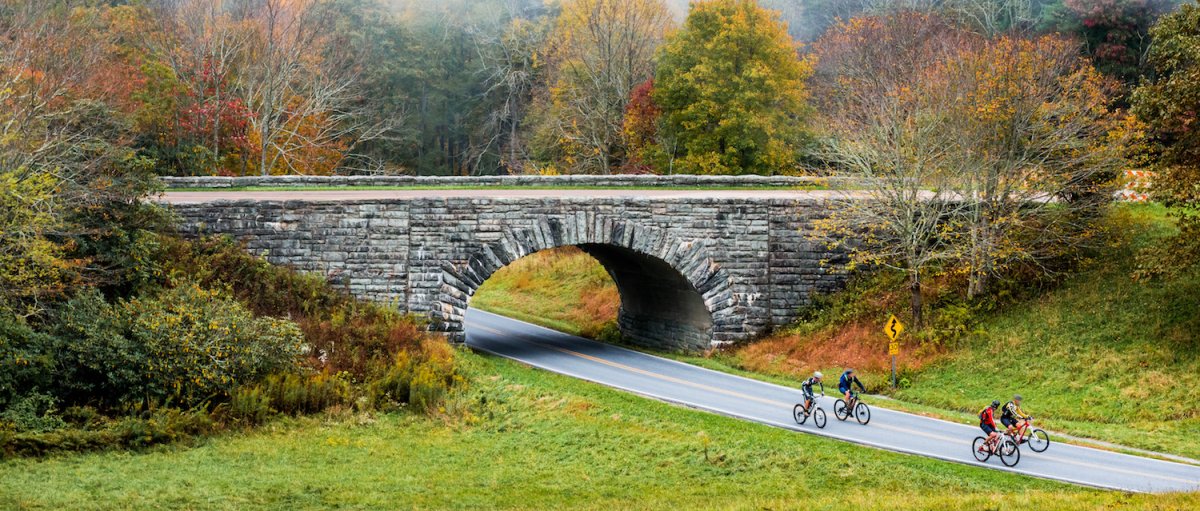 The Tour de Pumpkin (Oct. 7, 2023) in Rutherfordton offers 50K and 100K options and includes a post-ride meal and door prizes. The White Squirrel Cycling Classic (returning in 2024 with a rebranded ride after taking 2023 off) is a tour of some of western NC's best roads. Or spend your day discovering how bikeable Charlotte is at Biketoberfest (Oct. 22, 2023). Collect stamps at your stops throughout the afternoon, enter the raffle and finish off your day with a cold beer at the Triple C Brewing after-party.
Find more of these rides at WeeklyRides.com.
RIY: Designated Bike Routes
For many years, the North Carolina Department of Transportation Bicycle and Pedestrian Division has worked with local cycling clubs and advocates to create a series of bike routes. The routes are determined based on factors such as scenic value and safety, focusing on routes that provide the best aesthetics with the least traffic.
Currently, there are nine designated state routes covering more than 3,000 miles. You want the full range of North Carolina? Check out the 700-mile Mountains-to-Sea Route bridging Murphy in the west with Manteo on the coast. Looking for a remote route with light traffic? The 400-mile North Line Trace hugs our state's northern border on its run between Eden and Elizabeth City. Explore the coast with the 300-mile Ports of Call route, or ride the Piedmont on the 200-mile north-south Piedmont Spur. Cue sheet included.
Visit Outdoor NC for additional tips on how to connect with nature and help preserve the natural beauty of our state, plus helpful information on preparing for a mountain biking trip.
Updated June 22, 2023