Find an Excellent Adventure For Every Season in Burke County
Burke County doesn't peak just one time per year – it's at its best all year long. Let's start with winter. It might seem like a great time to stay inside and cuddle under warm blankets, but what happens when that dreaded cabin fever starts to set in? A hike outside can be exactly what you need to get your blood pumping and your sense of adventure peaking. And in Burke County, you can experience the outdoors in the best way possible: crisp air and bright surroundings sure to wake you up from the holiday haze, less sweat, no bugs or snakes, and few leaves to get in the way of amazing views. Even more fun awaits in nearby Morganton, where you can visit award-winning restaurants, breweries and bottle shops while you relax after a full day of exploring a mountain winter wonderland.
For hikes, the Fonta Flora State Trail near Lake James is a popular option with a covered bridge and scenic vistas of the lake. Shortoff Mountain Trail in Pisgah National Forest is a moderately rated trail that climbs up from Wolfpit Road to the summit of Shortoff Mountain, where you can drink in remarkable views of the Linville Gorge and faraway peaks. And High Shoals Falls Trail in South Mountains State Park offers creekside trails with many wooden steps that cross the water, granting spectacular long-exposure photography opportunities of the cascading falls. This is a 2-mile, moderate round-trip trail.
In the spring, see western North Carolina from new heights with Thermal Valley Hang Gliding, the only place to hang glide in western North Carolina. Get towed to 1,500 feet by staff who are always masked up, then descend as quickly or as slowly as you'd like. If you're lucky, the thermals (an upward current of warm air) will allow you to spend more time in the sky before gravity does its job and brings you back to Earth. With your guide controlling the craft, you can relax and enjoy the peaceful atmosphere with views of Grandfather Mountain and the South Mountains surrounding you.
Spring is also the perfect time of year to peruse amazing farmers markets scattered around the county and to visit Silver Fork Winery, where you can sip award-winning wines and gaze out at the mountains in the distance from the well-spaced front lawn.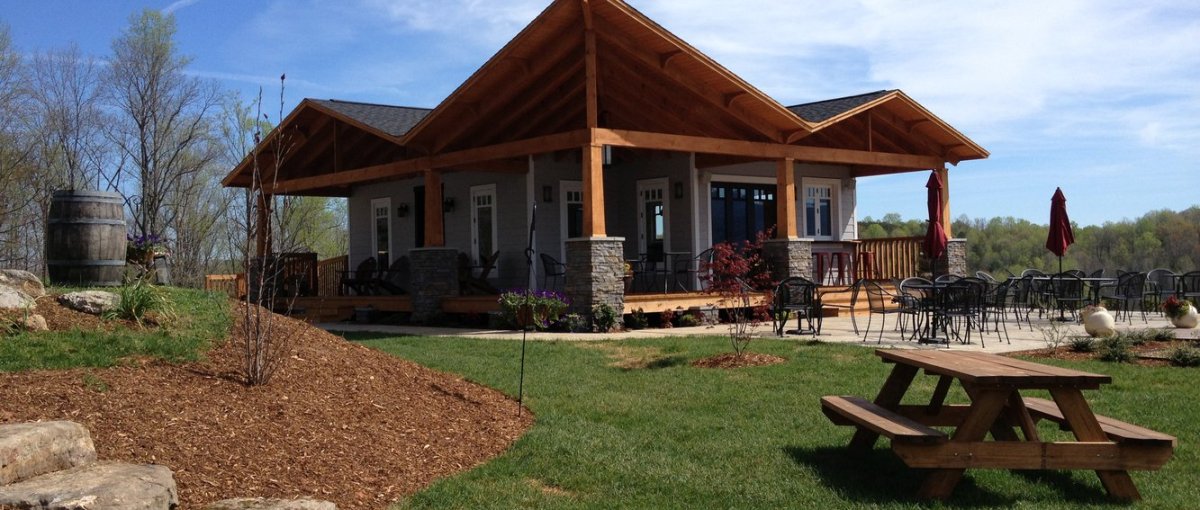 Summer calls for Lake James, a 6,812-acre lake with 150 miles of beautiful shoreline – and a visit to Lake James State Park will ensure you get the most out of your stop. The park boasts 25 miles of trails, including 15 miles open to mountain biking; three different campgrounds, most of which have lake views and can be accessed by car, foot or boat; canoe, kayak and paddleboat rentals; two boat ramps to put larger vessels in the water; and a public beach for families.
For private and socially distanced accommodations, a multitude of cabins and Airbnb rentals are available on the water – and some even come with kayaks or other boats to borrow during your stay. If not, many places offer pontoon rentals. Pro tip: Some will conveniently deliver them if you're staying lakeside.
While you're at the lake, pop into Fonta Flora Brewery's Whippoorwill location, which was once an old dairy farm. The gorgeous barn and expansive outdoor area are perfect for catching some sun and letting children play while their parents enjoy some hyperlocal beer (try the Hop Beard IPA) and seltzers.
From late June through mid-August, take the family berry-picking at Perry's Berry's, a blueberry farm that educates its guests about where their food comes from. Pick your own fresh blueberries off one of the farm's 3,000+ bushes, then sample the variety of goodies made from the crops such as blueberry wine, ice cream, slushies, jams and jellies. When the weather turns crisp, Perry's Berry's also offers pumpkin-picking.
Fall in Burke County is perfect for leaf peepers and adventure seekers alike. Stop by the visitors center to pick up a fall color tour driving map so you and your party can hike to overlooks and see bright foliage that continues for hundreds of miles. If you prefer guided tours instead, book a trip on the Ridgeline Trolley. The trolley takes the same route but includes lunch and visits to Linville Falls, Linville Falls Winery, the Snowy Mountain Christmas Shop and Brown Mountain Overlook before returning to Morganton.
Since it's spooky season: Pluck up the courage to spend a night in the Linville Gorge to see if the Brown Mountain Lights are out, or go on a ghost tour of downtown Morganton to hear scary tales of Frankie Silver and Broughton Hospital.
This article was produced in partnership with, and all photos are courtesy of, Burke County TDA.
Updated December 1, 2020