North Carolina's Brunswick Islands in Fall: A Perfect Time to Visit
If you've traveled the North Carolina coast, you know its tides can soothe what ails you – and NC's Brunswick Islands is no exception and never disappoints. With six spacious beaches, five barrier islands, 45 miles of coastline and a boatload of fun for the entire family – including your four-legged members – picture-perfect experiences abound. Sure, leaf-peeping is a thing come fall, but around these parts, you can count these days as your second chance at summer.
When visiting coastal towns farther north, you might not even want to step foot on a beach due to autumn's chill. Not here. With temperatures remaining in the high 70s on both land and in water well into October, island time is the right time any time of year.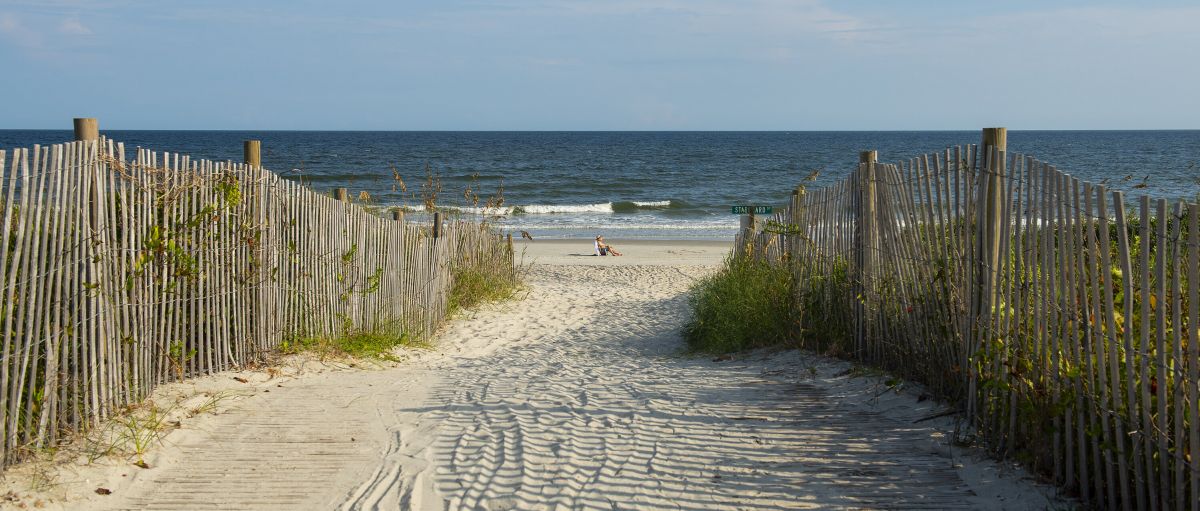 With those prolonged warm temperatures also comes marine life looking to store up. Relish in the migratory season of fishing when flounder, speckled trout, red drum, king mackerel, grouper, mahi-mahi, tuna, blue crab and more are feeding heavily for winter's long haul. Drop your line from one of the islands' five fishing piers, each with a distinctive draw. Or if you like the open sea, charter a boat for inshore or deep-sea adventures. Boat owners will find public boat ramps as plentiful as your preferred catch of the day. (Just remember, regardless of your modus operandi, you'll need proper permits for saltwater and freshwater fishing.) And if seeing the aquatic life up close and personal is more your speed, there are numerous kayak outfitters to choose from. Or leave it to the pros; for more than 40 years, the islands have hosted the US Open King Mackerel Tournament and a wide variety of other fishing competitions.
A whole different group of pros don't call the area the "Golf Coast" for nothing. Legends such as Arnold Palmer, Fred Couples, Tim Cate, Rees Jones and a few others had a hand in the course designs of more than 30 championship golf courses. And each of the 567 holes along the 120 miles of Southern coastal fairways beckons you regardless of skill. Perfect your swing among quintessential live oaks draped in Spanish moss, and breathe in the lush forest air while enjoying this year-round experience unique to North Carolina coastal life.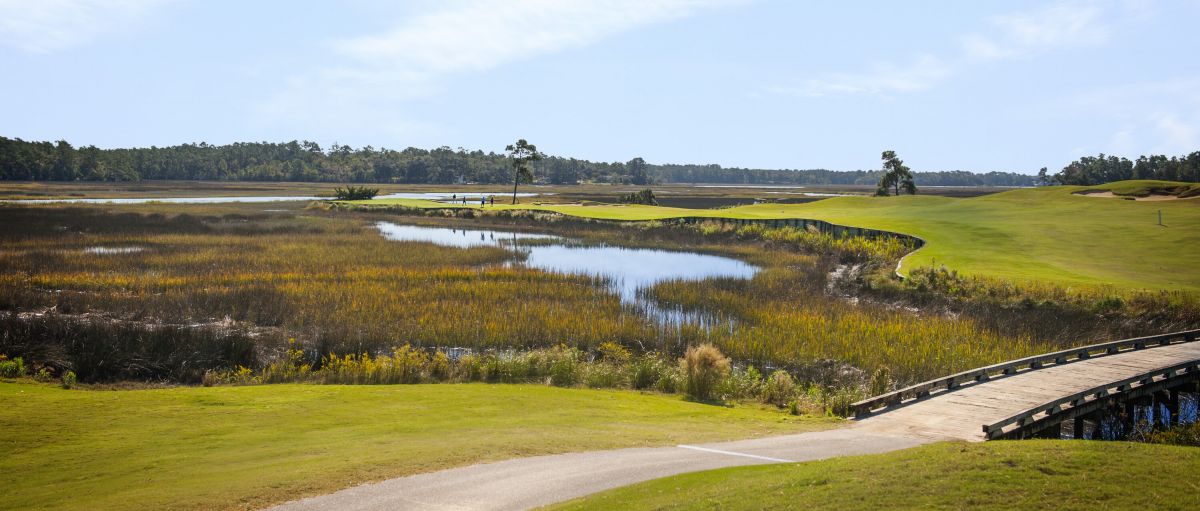 Also specific to this southernmost point in North Carolina is a phenomenon just coming into focus this time of year. Because the islands run from east to west, the autumnal equinox that dictates the earth's tilt offers optimal views of both the sunrise and sunset over the Atlantic Ocean. To learn more about this special time, head over to Ingram Planetarium on Sunset Beach, where you'll learn how small the speck upon which you stand really is in the universe's grander scheme.
Celebrate the fall months at festivals such as the NC Oyster Festival, where folks have been dancing to live music, shopping for unique crafts from local artists, entering contests and enjoying oysters prepared every which way for more than 40 years. But shucking and stewing oysters for prize money isn't the season's only art form. The two-day NC Festival by the Sea, an arts and crafts festival on Holden Beach, also features local artists, live entertainment and an array of other activities. The event is kicked off by a parade, the only time of year the Holden Beach Bridge overlooking the Intracoastal Waterway is open to pedestrians.
Continue the merriment into November by celebrating Thanksgiving seaside. You'll feel like you're home for the holidays right away in one of the plentiful rental options. And at shoulder season rates, you can spring for a turkey and some seafood – lots of seafood. Considering the first Thanksgiving bounty most likely included seafood, you can keep tradition with a fresh-caught feast – Calabash style, of course. The week wraps up with parades, tree lightings and the Ocean Isle Beach Flotilla, where locals dress up their boats in holiday style for all to see. Kids from one to 92 won't want to miss this coastal tradition.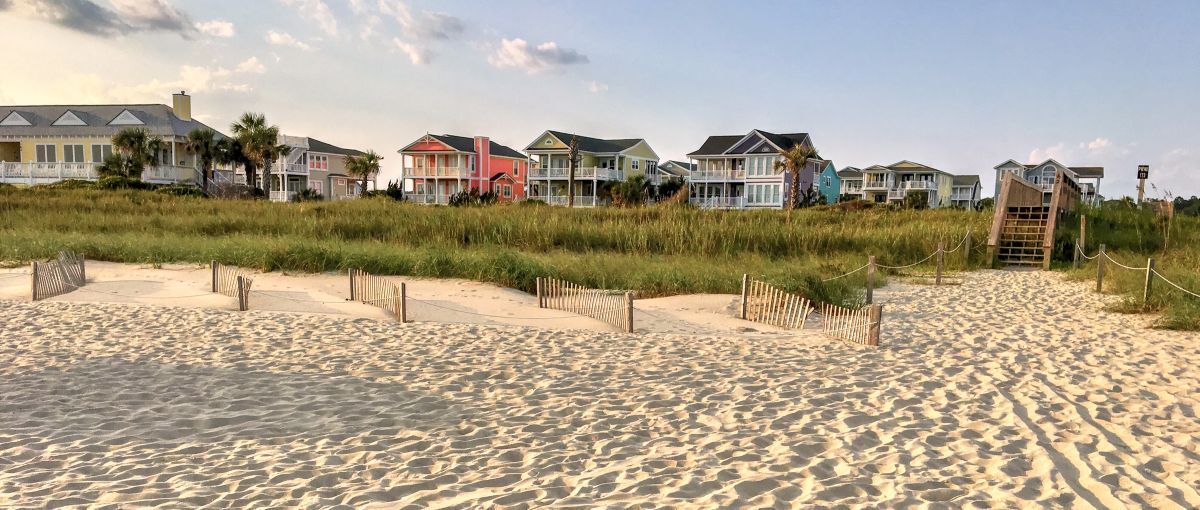 As for your furry kids, the Brunswick Islands is one of the most dog-friendly destinations you'll find, with pets being welcome at all of the beaches. Add in the more relaxed offseason leash laws, and you'll find that fall and winter are when pups can really hit their strides. Check individual beaches for guidelines, and stay at one of Brunswick Islands' many pet-friendly accommodations. Ranging from small and quaint to expansive and loaded with amenities, just step onto the deck of your rental with your pups, breathe in the ocean air and feel confident you made the right choice for a fall getaway.
This article was produced in partnership with, and all photos are courtesy of, NC's Brunswick Islands.
Updated September 1, 2023