Budget-Friendly Camping in Central North Carolina
An epic getaway doesn't have to break the bank – or require months of planning. This 4-day camping trip in central North Carolina offers big-budget adventure for a wallet-friendly price.
Day 1: Mountain Biking
Somehow, Sanford has long flown under the radar as a mountain biking destination. Located on the cusp of the coastal plain, it could be described as a mini Pisgah National Forest. After a good night's sleep in the San-Lee Park Campground, rise early for the first of the day's two rides: on San-Lee's 12 miles of mountain bike trail. From the main trailhead near the RV campground, a variety of thrills await: the berms of Six Pack, the creek crossings of Lizard Lick, the hang-on-to-your-helmet roller-coaster thrills of Dragon's Trail, and The Gorge – it may sound intimidating, but there's a good dose of beginner-friendly terrain as well.
You're likely hungry after a dozen miles of singletrack, so pay a visit to Bubba's Subs and Pizza (whatever you order, get it with sweet potato fries).
Governor's Creek, your next destination, can be hard to find. Fortunately, Back to Dirt is on the way, and this friendly bike shop can point you in the right direction and offer a tip or two on how to ride there. Carefully, for starters: The 6 miles of trail here are a bit more advanced than your ride this morning. (If you're not in midseason form, both trail networks make for nice hikes as well.)
Day 2: Hiking Among Pines
After an aggressive day of riding in Sanford, your backside requests a day out of the saddle. Fortunately, there's plenty of adventure to be had on foot, and no one says it needs to be epic.
Head to the confluence of the Rocky and Flat rivers south of Pittsboro where you'll find an oddity of nature. During the last ice age, white pines, hemlocks and other cool weather plants were common in this region of our state. When the glaciers retreated, so did the cool-weather flora – except in a handful of places where conditions remain cool enough to support them. One of these places is the 275-acre White Pines Preserve, the first tract of land preserved by the Triangle Land Conservancy in the mid-1980s. More than 3 miles of trail explore the property, which has traits of both the Southern Appalachians and the wetlands of the coastal plain.
It's White Pines in the morning, longleaf pines in the afternoon. The longleaf, the state tree, was also largely extirpated from the region, though for economic, not geologic reasons. Prior to the European invasion, the longleaf dominated the southern forest. But because it was coveted for its timber and resin, it now remains in just a handful of places, including Weymouth Woods Sandhills Nature Preserve in Southern Pines, where more than 7 miles of trail take you on a longleaf hike into the past.
Southern Pines is a good place to find your stomach growling at day's end, so park on Pennsylvania Avenue and start walking along there or Broad Street. No matter what you're hungry for, you'll likely find it among the group of restaurants that include Wolcott's, The Sly Fox, 715 Bar & Grill, and others.
Day 3: North Carolina Zoo & Seagrove
Start the day with a different type of adventure: lions and tigers and bears, all just a mile from your tiny cabin. The North Carolina Zoo lets you explore the world's wildlife on one (paved) trail, from the lions, zebras, ostriches and other residents of the Africa exhibit, to the cougars and alligators of our own American swamps. It's an adventure in habitats that resemble their exotic backyards.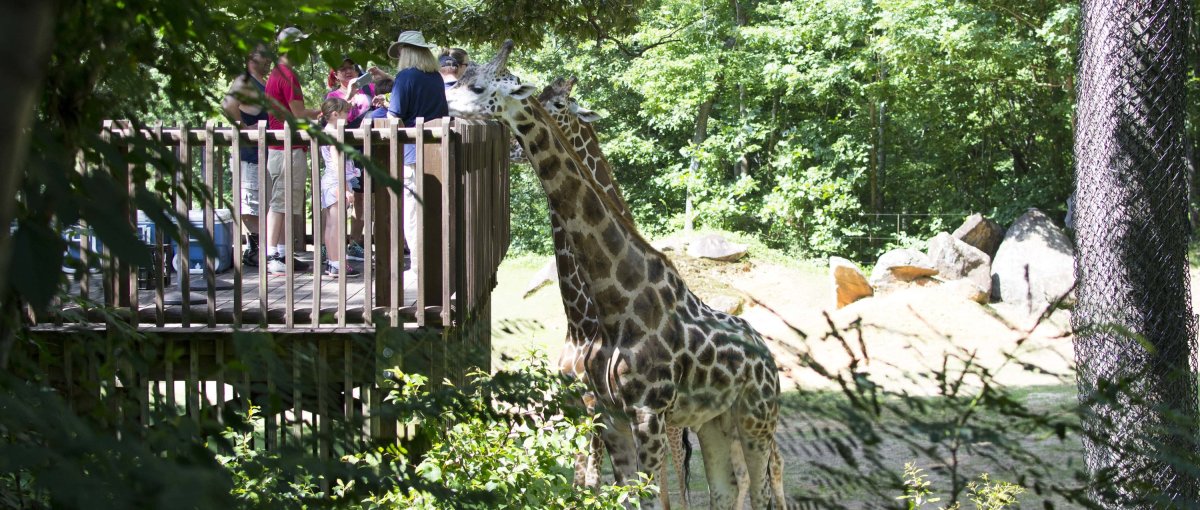 And if walking the miles of path at this outdoor natural habitat zoo isn't enough, it even has a hiking trail. The 2-mile trail takes you to the top of Purgatory Mountain, where local legend holds there were once so many whiskey stills that the glow from their fires lit the mountain at night, a scene resembling purgatory.
When you're ready for your next exploration, head down the road a short bit to explore one of North Carolina's gems, the Seagrove Pottery community. With more than 100 potters, Seagrove is one of the largest collections of potters in the country. It's a great opportunity to marvel over what can be done with clay, as well as to upgrade your "glassware" from plastic to-go cups.
Your time in civilization comes to a close; secure your new pottery and head to your campsite for the evening at Morrow Mountain State Park. First, though, check your provisions. If they're low, make a stop at the Eldorado Outpost, which lives up to its claim of being "a central trading post in a remote area providing access to all provisions, services and information needed to supply the area's needs."
Day 4: Uwharrie Mountains
The Uwharrie Mountains don't so much rise out of this region as they refuse to disappear into its rolling terrain. This relict range is what's left of mountains that, some 500 million years ago, rose 20,000 feet. Erosion and geologic shifting have whittled the range considerably. Today, the remaining peaks exceed 1,000 feet.
But that's still as much as 700 feet higher than the surrounding countryside, offering mountain-like hiking in the land of rolling hills. A good place to experience the Uwharrie is at Morrow Mountain State Park, where more than 15 miles of hiking trails explore the western extent of the range. A favorite hike is the 4.1-mile Fall Mountain Trail, which climbs to an extended ridgeline and then descends to the Yadkin River. It's alpine and riparian hiking in one.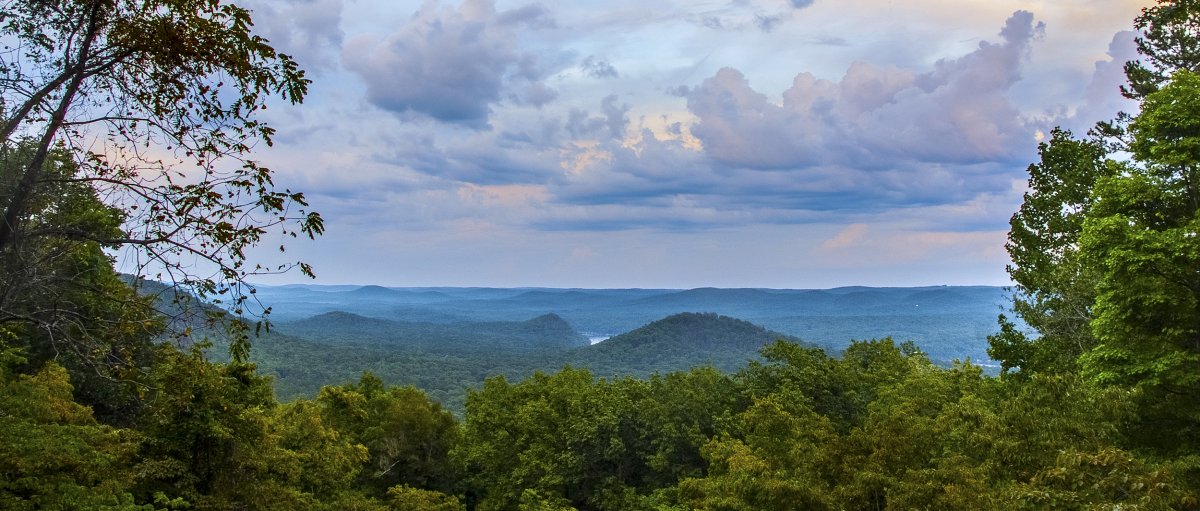 There are other good hiking options in the park. Better yet, you could end your four-day expedition on the highest trail in the Uwharrie Mountains, a 6.2-mile run of the Uwharrie Trail from the Jumping-off Rock Trailhead (about a half-hour drive from Morrow Mountain). The Uwharrie Trail spans the Uwharrie National Forest from north to south, running about 40 miles. This stretch near the north end is notable for two reasons: it climbs Little Long Mountain, which offers one of the few panoramic views of the Uwharrie Mountains, and it tops out on King Mountain, which, at 1,020 feet, is the highest point on the trail. You'll also see an old gold mine along the way.
If, somehow, your legs have anything left (and you have lights), head to the south end of the forest off NC Highway 24/27 and check out the 20-mile Wood Run mountain bike trail network.
Visit Outdoor NC for additional tips on how to connect with nature and help preserve the natural beauty of our state.
Updated March 29, 2023