7 Bucket-List Phenomena to See in North Carolina
Rekindle your imagination as you marvel over incredible natural spectacles such as seasonal migrations and a legend-filled cave. These unique experiences will change the way you look at your surroundings and the creatures that inhabit them.
1

Blue Ghost Fireflies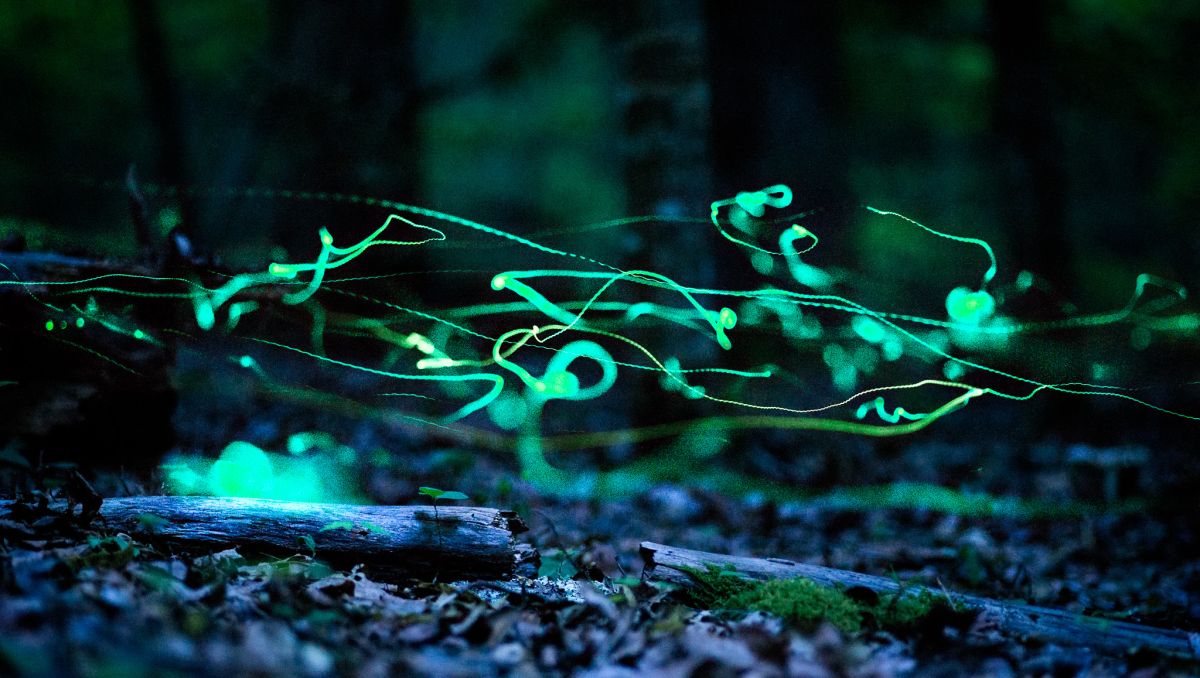 1

Blue Ghost Fireflies

Pisgah National Forest

See on map
For a few weeks in late May and early June, blue ghost fireflies – one of at least 19 firefly species that live in the NC mountains – can be found in forest coves around Asheville and Brevard. Instead of flickering like the fireflies you remember from your childhood, they continuously glow for up to a minute, painting the sky in bluish-white streaks and drifting in unity just above the forest floor. These are not fireflies to hold in your hand. They're a species to watch from afar in order to grow your nostalgia into an adult-size sense of wonder.
If you go: Blue ghost fireflies are elusive, and viewing them responsibly requires a great deal of know-how. Guided experiences can be booked through Asheville Hiking Tours or the Cradle of Forestry. These tours have limited availability due to the fireflies' short season and vulnerability.
2

Sea Turtle Migration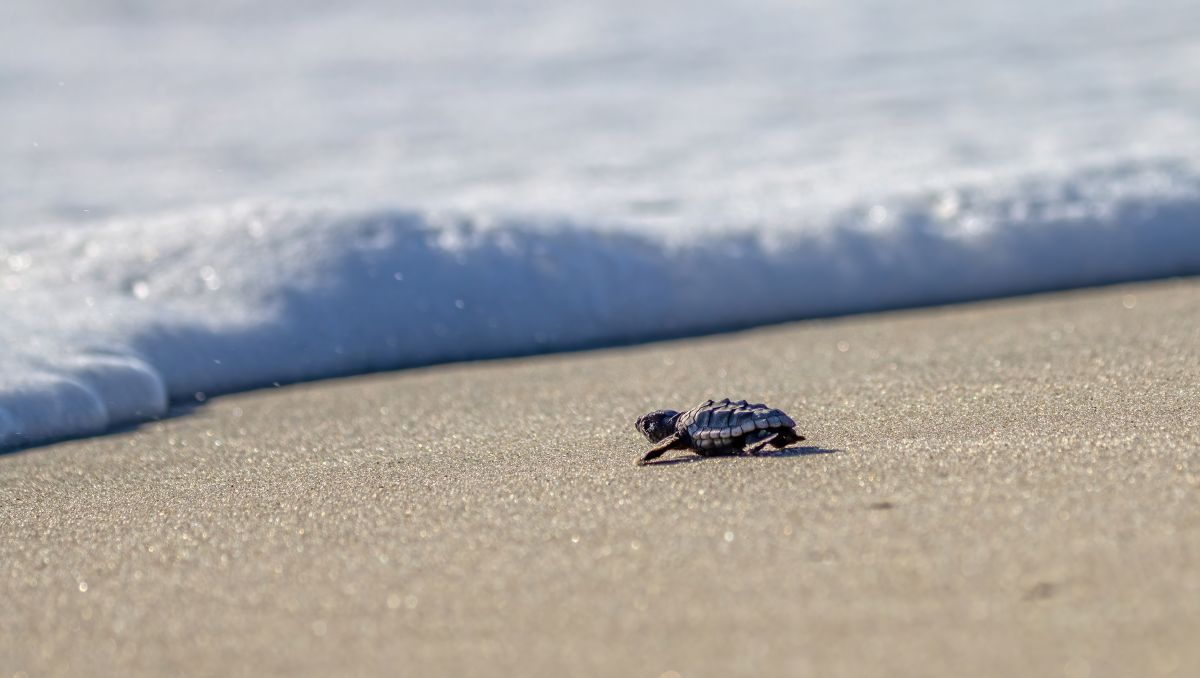 2

Sea Turtle Migration

Bald Head Island

See on map
When turtle hatchlings make their way toward the sea from sand-buried nests, it can look as though the beaches are boiling. If you're lucky enough to witness this phenomenon, which occurs from July to November, don't be surprised if you hear fellow onlookers laughing, crying or singing "Happy Birthday" as the hatchlings move toward the Atlantic. During nesting season, May to November, turtles that were born on that same patch of sand will return to nest and lay their eggs on ancestral ground. You can even plan a second trip in fall to see this migration run full circle – just be sure to keep your distance, as these are critically threatened species.
If you go: Volunteers from BHI Conservancy excavate nests, taking inventory of the eggs and releasing any stragglers. These events allow visitors a rare chance to see hatchlings crawling to sea. Visit the organization's Facebook page for additional announcements.
3

Venus Flytraps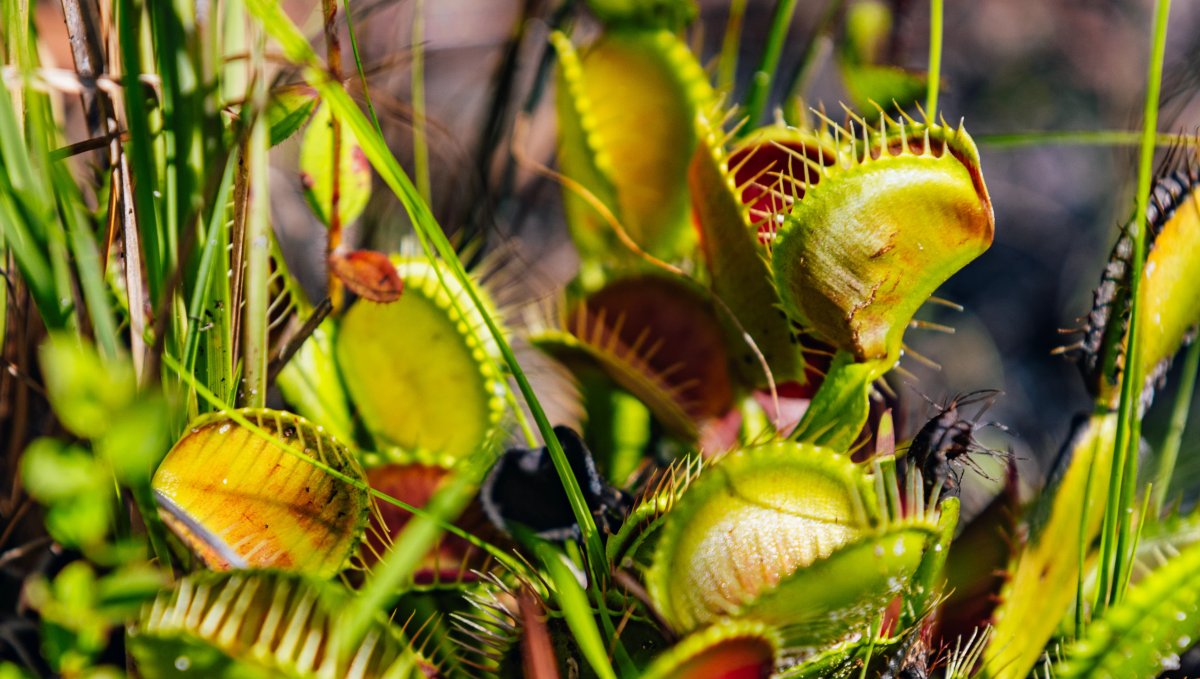 3

Venus Flytraps

Carolina Beach

See on map
Watching Venus flytraps devour prey will deliver chills. They're native to only one place on the planet: bogs within a 75-mile radius of Wilmington. Catching the tiny but feisty plants in the act of feeding might require a stakeout. But if you're patient, you stand to witness an insect land on one of them, attracted by nectar. While feeding, the insect unknowingly risks touching leaf hairs that trigger an electrical impulse in the plant. If the insect touches the hair once, it might escape. But if the bug touches it twice, the plant snaps shut.
If you go: In addition to Venus flytraps, Carolina Beach State Park hosts several other fierce species of plants. Join a ranger-led Carnivorous Plant Hike, or stroll along the Flytrap Trail – located at the end of Nature Trail Lane – on your own. Stay on the trail to avoid damaging fragile wetlands and leave the flytraps be; poaching them is illegal.
4

Tundra Swan Migration

Rodanthe

See on map
Every fall, migratory birds flock to Pea Island National Wildlife Refuge, and no species is more spectacular than the tundra swans, which have been known to descend by the thousands. The swans – as loud as they are lovely – are usually first seen at the end of October, arriving from the far reaches of Canada. They accumulate on the NC coast like snow throughout the winter. At the height of migration, the state hosts an impressive 80% of the entire Eastern tundra swan population. Winter might traditionally be considered the Outer Banks' offseason, but it offers a flurry of white-winged beauty.
If you go: During migration season, you can spot tundra swans from any of the three impoundments at Pea Island National Wildlife Refuge. The North Pond Wildlife Trail behind the visitors center is a good place to start your wanderings.
5

Boone's Cave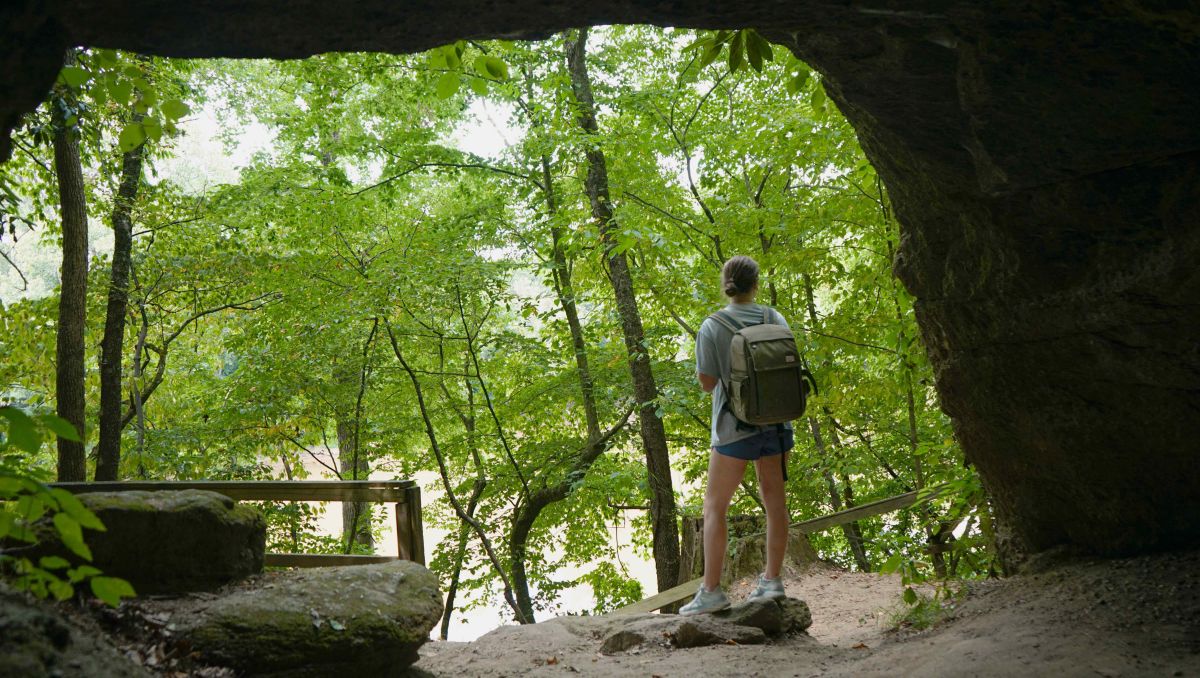 5

Boone's Cave

Lexington

See on map
Most people associate Daniel Boone's tenure in NC with historic log cabins, but folklore holds that the famous frontiersman lived in a shallow cave near Lexington as a teenager. The geologic feature is now the crown jewel of Boone's Cave Park. Boone's outdoor prowess was, in part, the result of his heightened awareness of phenomena, including precipitation and animal movements – which he likely observed from the mouth of Boone's Cave. Today, it's still possible to find solace in this cave above the Yadkin River.
If you go: Boone's Cave – accessible via an extensive staircase – is the park's main attraction. But the site is also home to several notable trees, including one of NC's tallest cottonwoods at 169 feet. For a unique backcountry adventure, consider approaching the park from the Yadkin River via canoe or kayak.
6

Shadow of the Bear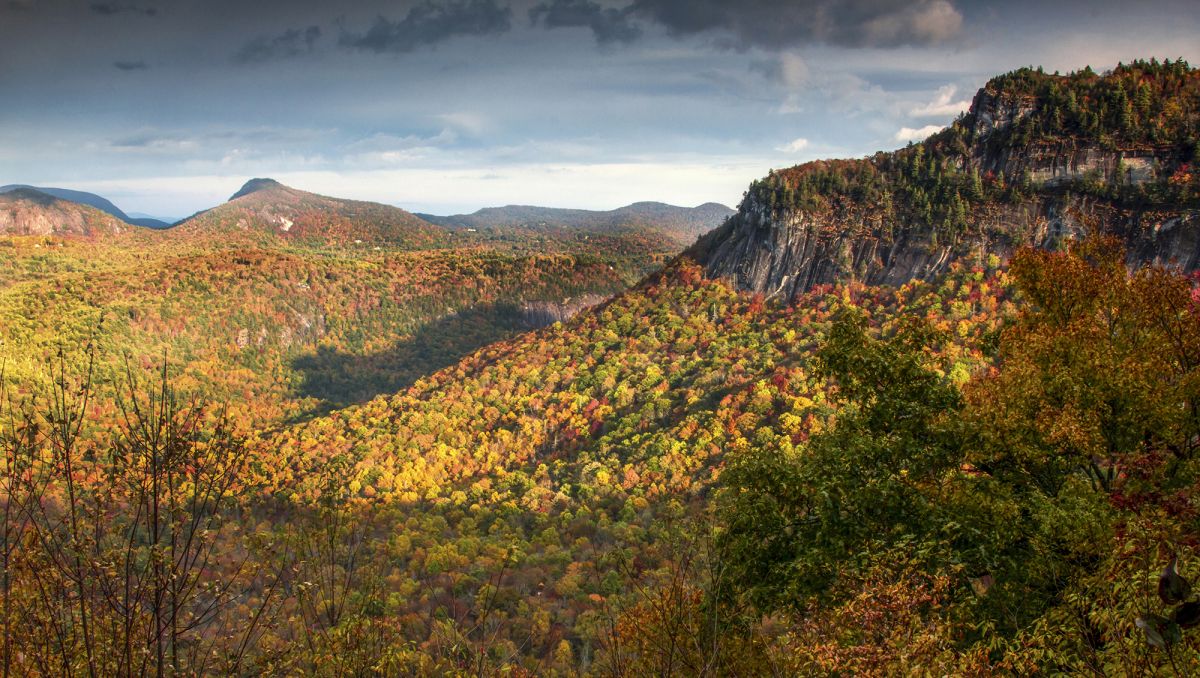 6

Shadow of the Bear

Cashiers

See on map
If you're standing alongside US-64 around sunset in mid-October through early November, or for a stretch in late winter, you'll notice that Whiteside Mountain casts a shadow that grows toward dusk. In the shadow's early stages, you might find yourself attempting to interpret what you see as it morphs. But when earth and sun align at just the right angle, you'll see the distinct profile of a bear roaming the forest canopy in what might be the greatest mountain-formed shadow puppet show on earth.
If you go: In fall, the Shadow of the Bear is easily accessible from the Big View Overlook. You can see the spectacle occur in the same location from mid-February through early March if you'd like to avoid autumn crowds.
7

White Squirrels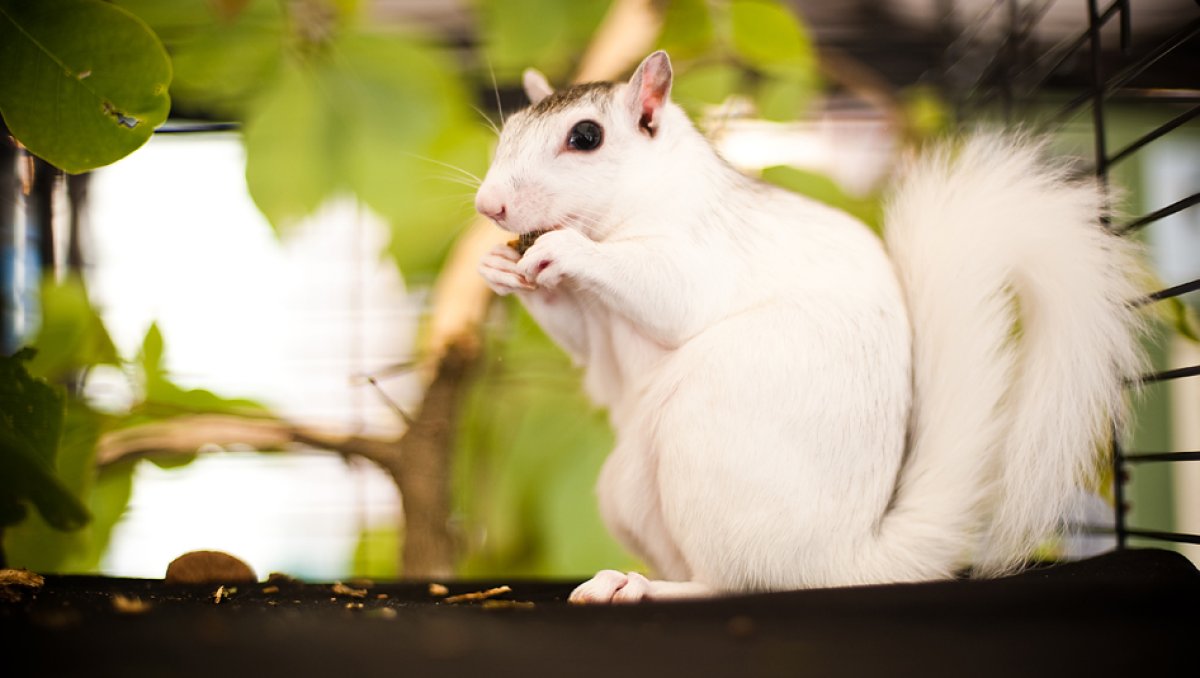 7

White Squirrels

Brevard

See on map
The legend goes that a carnival truck in Florida overturned in the 1940s, freeing a pair of white squirrels, which were eventually "gifted" to a man in Brevard. Whatever the true origin is, the white squirrels have multiplied and taken up permanent residence in the area ever since.
If you go: One of the most convenient places to spot them in town is along the creek on the beautiful Brevard College campus.
More adventures await in The Official 2023 North Carolina Travel Guide.
Updated October 9, 2023