4 Inspired Journeys for Arts and Music Lovers in North Carolina
Fashioned out of clay, cloth or musical notes, mesmerizing beauty awaits as you wander these pathways. Soak up inspiration and shop for your next favorite keepsake as you craft lasting memories across North Carolina.
African American Music Trails
Step into the soul of Eastern North Carolina and its centuries-old Black music scene. Attend big-ticket concerts or more intimate gigs featuring blues, gospel, jazz, hip-hop and R&B.
Swing through the Inner Coastal Plain for favorites like April's Billy Taylor Jazz Festival, showcasing free jam sessions and rocking concerts in Greenville. Or join the fun at the Greenville Grooves Music Festival, serving up contemporary music, Motown and R&B classics with a side of street food every June.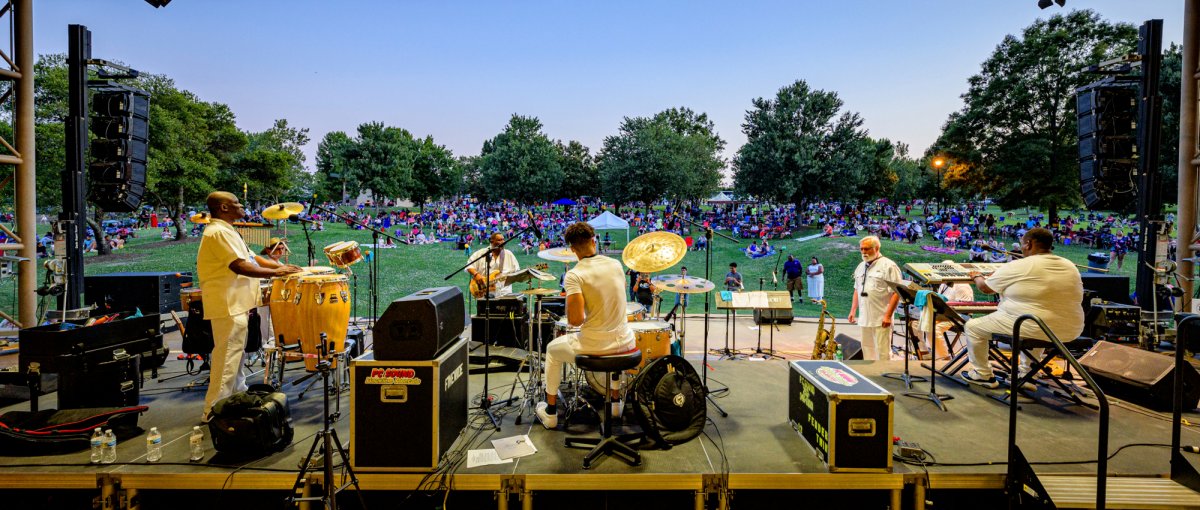 For year-round entertainment, visit the Paramount Theatre in downtown Goldsboro. Seasonal outdoor shows take place at Kinston Music Park, located in the town where the Parker brothers launched funk music. Maceo and Melvin Parker, along with a few other Kinston locals, toured with James Brown. The Juneteenth Community Empowerment Festival at Rocky Mount's historic train station features a block party bursting with tunes. It's one of many Juneteenth events hosted in cities and towns across North Carolina.
Blue Ridge Music Trails
Tradition-steeped stops blend classic tunes with inspiring scenery across 29 western North Carolina counties.
Find your mountain groove among toe-tapping towns that pulse to the bluegrass sounds of fiddles and banjos. Get in tune with the rhythms of the region at the Blue Ridge Music Hall of Fame, housed in the restored 1902 Wilkes County Courthouse in Wilkesboro. Then pay homage to one legendary local inductee, master flat-picker Doc Watson, commemorated in the late Wes Gregory's colorful "Where the Mountains Begin" mural on Main Street. If you've got the rhythm in you, join locals for square dancing, clogging and more every Tuesday and Saturday night at Sparta's Alleghany Jubilee. Or head to Phipps General Store in Lansing for the ultimate bluegrass fix. The small space with counter seating allows for intimate performances.
In need of a trim? The 1949 Drexel Barber Shop not only cuts hair but hosts free pickin' sessions every Saturday in Drexel.
For dinner, chow down at Sims Country BBQ, serving up hearty buffets and rich bluegrass in Granite Falls. After filling up on all that musical goodness, you may just be inspired to make your own joyful noise. Scour Marion's legendary Killough's Music and Loan for a variety of strings and accessories.
Patchwork Pathways
Quilt trails in the western portion of the state connect the fabric of small towns and their artisans. Take a self-guided tour past colorful wooden quilt squares on barns, homes and businesses.
More than 300 quilt squares dot the mountain landscape. You can spot many of them on the Burnsville Quilt Block Trails, showcasing approximately 150 squares on nine self-guided routes. Block off a few hours to view 50 quilts along the Mount Mitchell Scenic Quilt Trail, beginning at Mount Mitchell State Park (home to the highest point on the East Coast).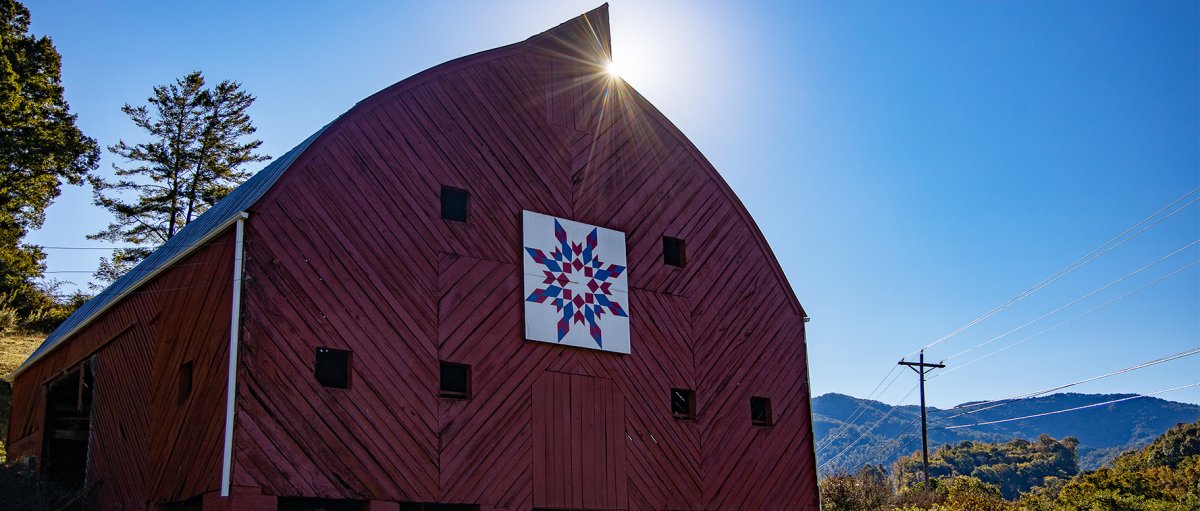 For quick hits, see seven neighboring blocks within five minutes on the Bakersville/Roan Mountain Trail. A detour to nearby Roan Mountain offers three more square sightings along the way, plus stunning picnic spots. Graham County Quilt Trails stretch from Stecoah to Robbinsville and Yellow Creek to the Snowbird Mountains, featuring mesmerizing patterns such as Spinning Star, Ocean Wave, Inverted Log Cabin and many others.
Formed in Seagrove
Get crafty in Seagrove, a village brimming with 80-plus working potters. A scenic 30-mile drive passes more than 40 pottery shops and studios dotting the Piedmont countryside.
North Carolina Pottery Center offers a perfect orientation to track down world-class ceramic pieces, such as animal figures by Crystal King Pottery and stoneware by Blue Hen Pottery. You'll also find a stunning showcase of artisans at Seagrove Pottery.
Down the road from Seagrove's sole stoplight, watch David and Deborah Garner throw pots at Turn and Burn Pottery using the ancient technique of horsehair firing. For another unique twist, potters William and Pamela Kennedy at Seagrove's Uwharrie Crystalline Pottery manipulate natural crystals as glazes heat and harden. To catch one of Seagrove's pottery festivals, time your visit for mid-April or the weekend before Thanksgiving. A broad offering of locally made works tempts art collectors.
Cap off an eventful day by sipping a Cabernet Sauvignon atop one of the tractor-seat barstools at The General Wine and Brew. While you're there, peer into the bar-top display of buttons representing all of Seagrove's potters and every United States president. They were all curated by shop owners Alexa Modderno and husband David Fernandez (also Seagrove's mayor).
For more jaunts to tempt your inner artist, check out The Official 2023 North Carolina Travel Guide.
Updated February 16, 2023