Bask on the Outer Banks Beaches of Corolla and Carova
The North Carolina coastline spans hundreds of miles, lined with beaches, barrier islands and coastal towns. Beginning at the top of our coast, and stretching more than a third of the way down, is the Outer Banks. You could spend an entire season exploring OBX, as it is known, or you could simply spend your vacation in the northern part – the Currituck Outer Banks – where your days will be pleasantly filled on secluded beaches and well-traveled waterfront attractions.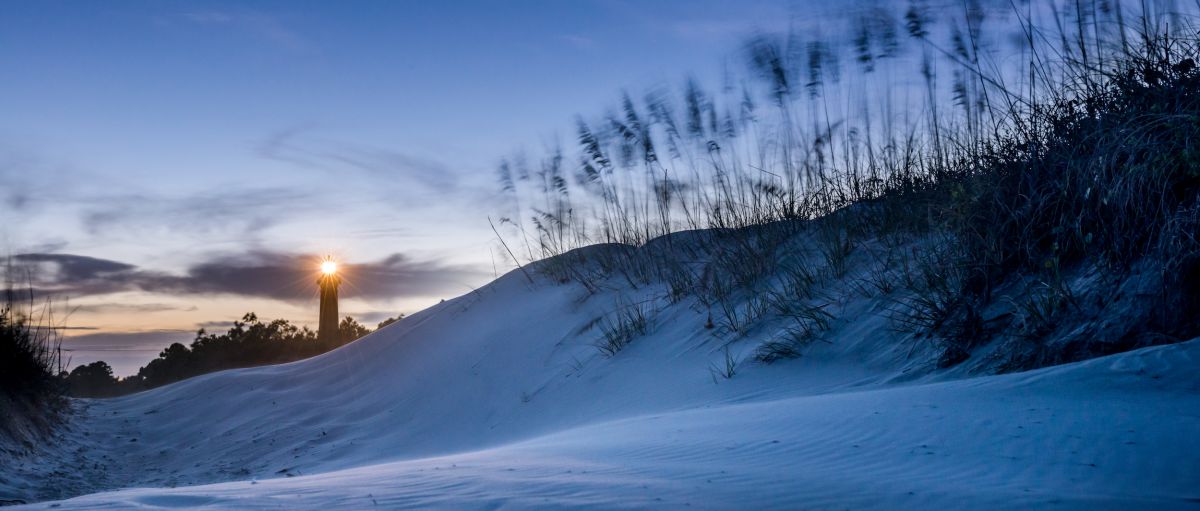 Whether you choose to stay on Currituck's mainland or the beach community of Corolla, vacation rentals will be a clear choice, offering beach houses or condos with just the amount of space you need and ocean views you desire. More than two dozen companies manage rentals in the area, including Brindley Beach Vacations & Sales and Sun Realty. There's also the beachfront resort option of Corolla Light; or The Currituck Club whose amenities include a trolley service to get you to and from the beach. But if you prefer a major hotel brand, the Hampton Inn & Suites Outer Banks/Corolla and its location steps from the Atlantic Ocean could be the best of both worlds.
Regardless of where you stay, spending time on one of Currituck's many beaches is a must. While Carova Beach is only accessible by 4x4 vehicles (no paved roads), its seclusion is part of its appeal. Wild horses roam this beach, which makes for great photos of your experience. Whalehead Beach is a popular choice of families, because of its many beach access points and lifeguards on duty during the peak season.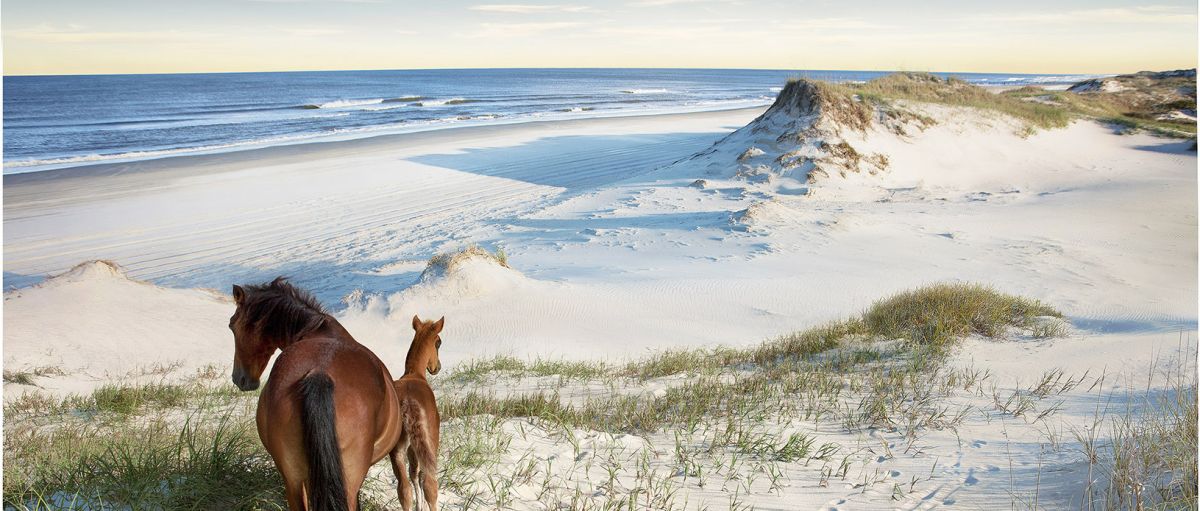 When you aren't soaking up the sun, get out and explore. Visit Currituck Beach Lighthouse and climb the 220 steps to the top. Take in the views, which include the historic Whalehead mansion. Seeing its beauty from above should entice you to tour the 1920s-era Art Nouveau-style home, sitting on nearly 40 manicured acres along the Currituck Sound.
If you want to enjoy nature beyond observing, choose from several activities. Try crabbing – as in catching live crabs with a net and bait – on the beach, which can be exciting for all ages. If you'd prefer larger catches, there are world-class fishing opportunities here. Or turn this into a full day of exploring nature by taking a ferry ride from the Currituck mainland to Knotts Island. Here you'll find the Mackay Island National Wildlife Refuge, home to many rare and endangered species as well as hiking and biking trails.
As if there wasn't already plenty to keep Currituck visitors occupied, H2OBX Waterpark opened in 2017. It brings more than 30 rides, slides and attractions, including Dune Runner, Wild Horse Run, Calico Jack's Cove and many others with names that honor the region's history and landmarks. But the adventures at the water park don't have to be only of the slip-and-slide variety: Cabanas can be reserved for relaxation by you and your crew.
Updated June 18, 2021