Currituck Outer Banks and Corolla: A Beach for Every Vacationer
With 20 miles of windswept and remote seascapes, Currituck Outer Banks offers plenty of options for adventure, water activities, nature bathing, shelling or simply relaxing in the sun with a good book. What does your perfect beach getaway look like?
For the Animal Whisperer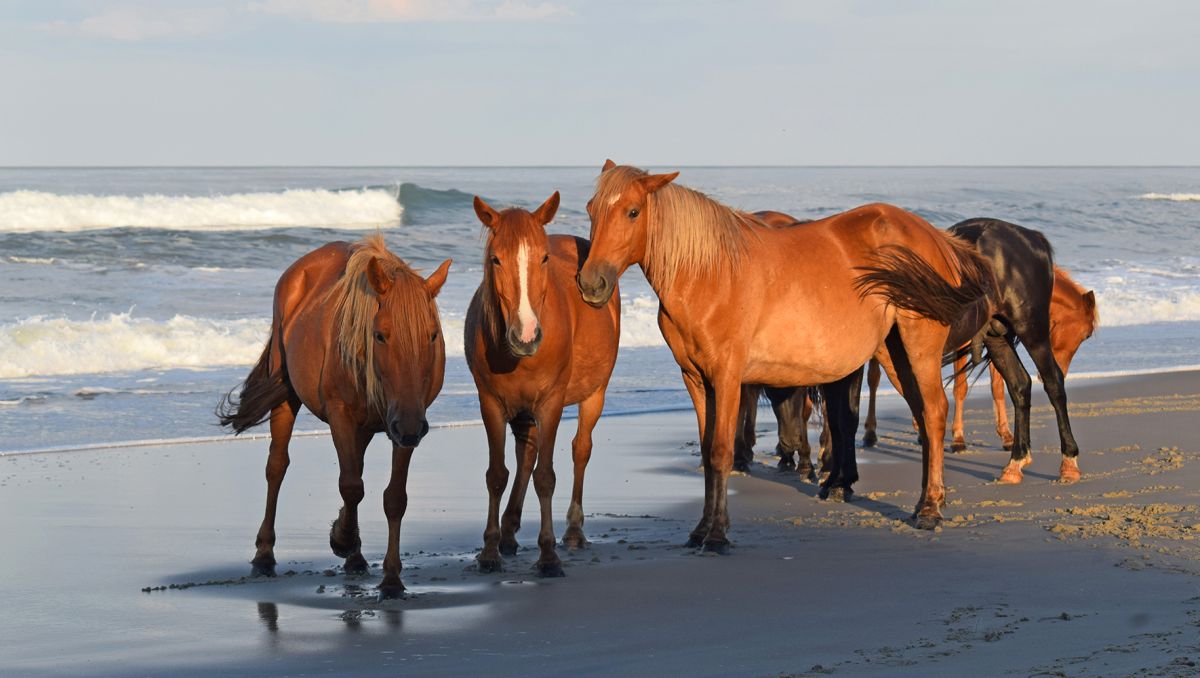 For the Animal Whisperer
From its legendary Corolla wild horses to its pelicans flying down the coastline, dolphins jumping out of the water and ghost crabs emerging in the evening, there is an abundance of wildlife to be found. You can even book a Corolla wild horse tour with one of the local outfitters to get within picture-taking range while learning all about the horses' 500-year history. Currituck also has many ecotourism guides, some of which take you kayaking on the Currituck Sound and educate you on the wildlife history of the area.
For the Off-Roader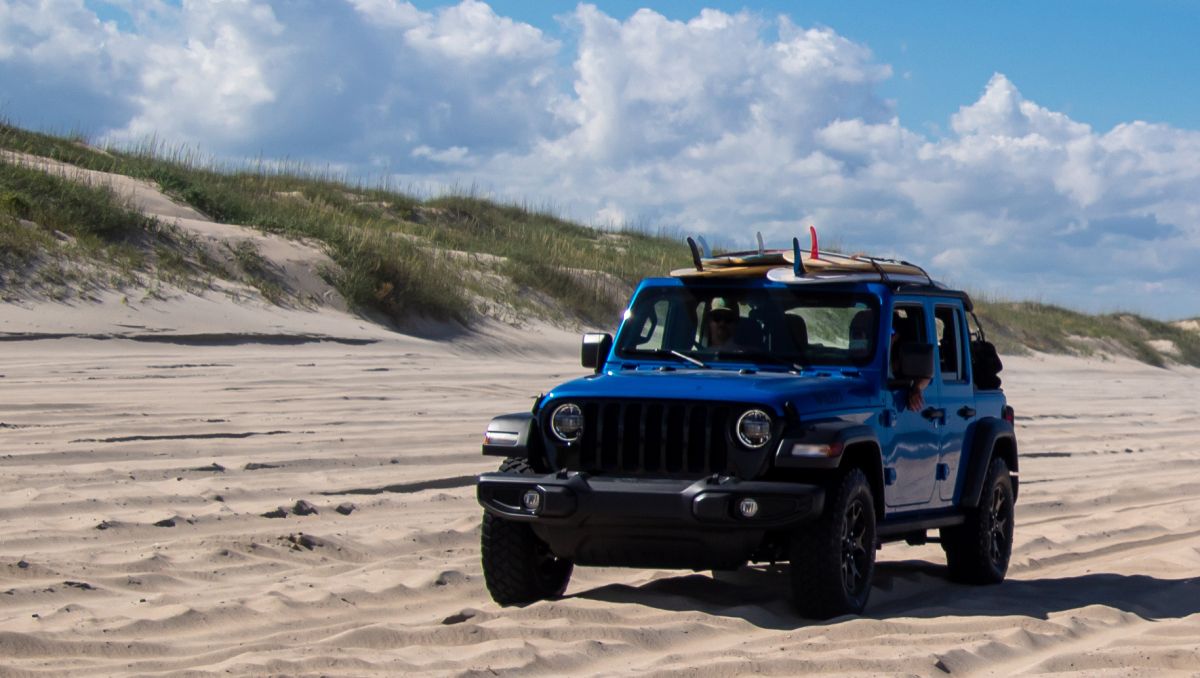 For the Off-Roader
Currituck is one of the few places in the country where driving on the beach is welcomed. With a four-wheel-drive vehicle and proper tire pressure, you can spend the whole day cruising on the beach. If you love the idea of off-roading to your base camp – and perhaps seeing a few of the Corolla wild horses along the way – there are also accommodations in this area of Currituck. If you wish to park your vehicle on the beach to recreate, a beach parking permit is required.
For the Beach Reader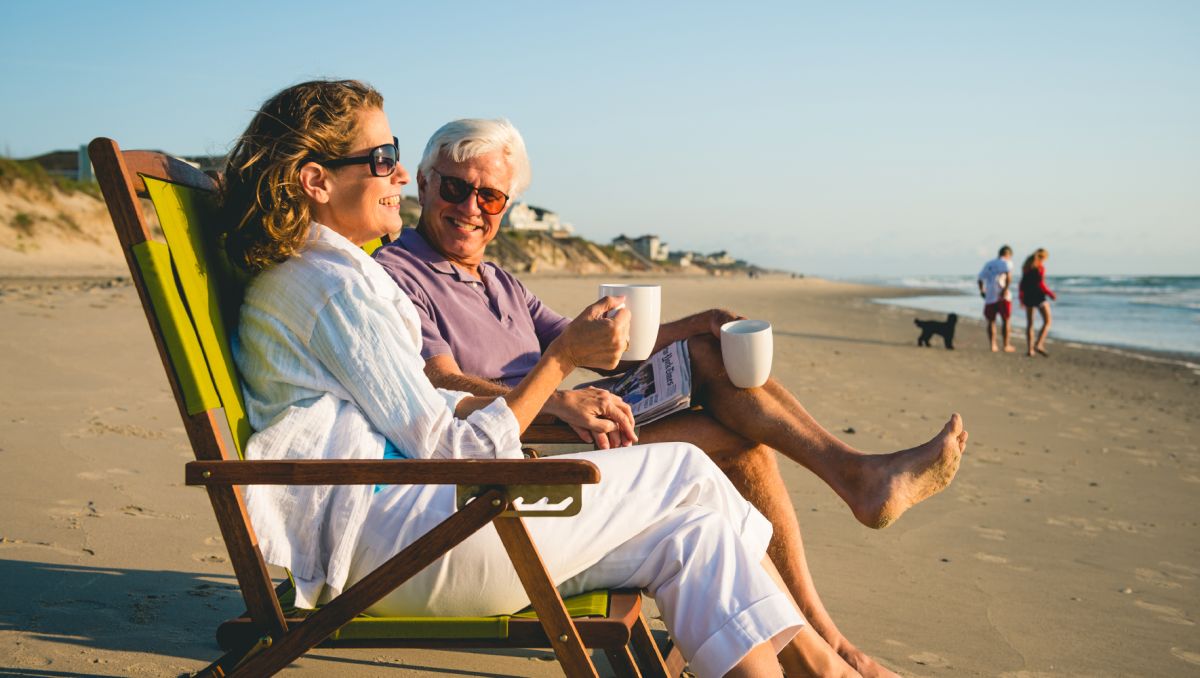 For the Beach Reader
Corolla and the beaches of Currituck Outer Banks are wide, remote and spacious. There is plenty of room to relax in peace and tranquility while diving into a bestseller. Lean into your North Carolina experience and pick up a book where the Outer Banks play a starring role; try Delia Owens' Where the Crawdads Sing or Nicholas Sparks' Nights in Rodanthe.
For the Sports Buff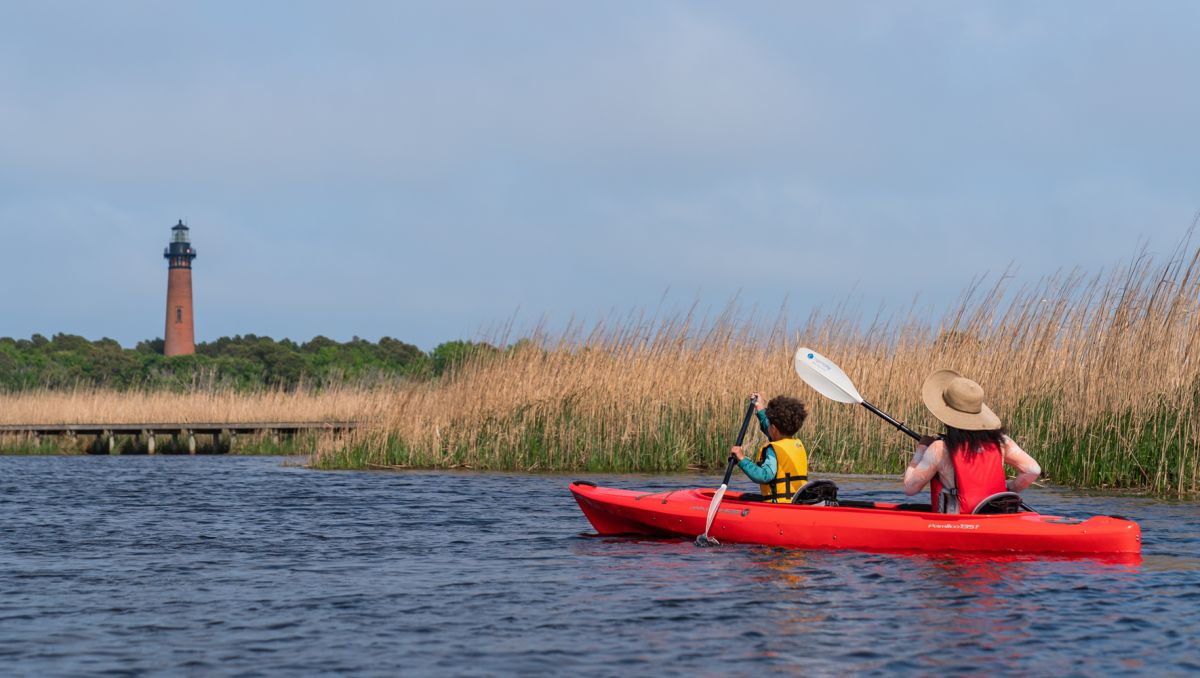 For the Sports Buff
Water is a way of life here, so activities abound for the energetic and adventurous beachgoer. Try your hand at surfing, stand-up paddleboarding, kite surfing, boogie boarding and ocean kayaking. And if the ocean waves aren't for you, the sound side offers additional – calmer – watersports like parasailing, jet skiing, kayaking and full-day boat rentals. Pick an activity and any of the area outfitters will have you on the water in no time.
For the Avid Fisherman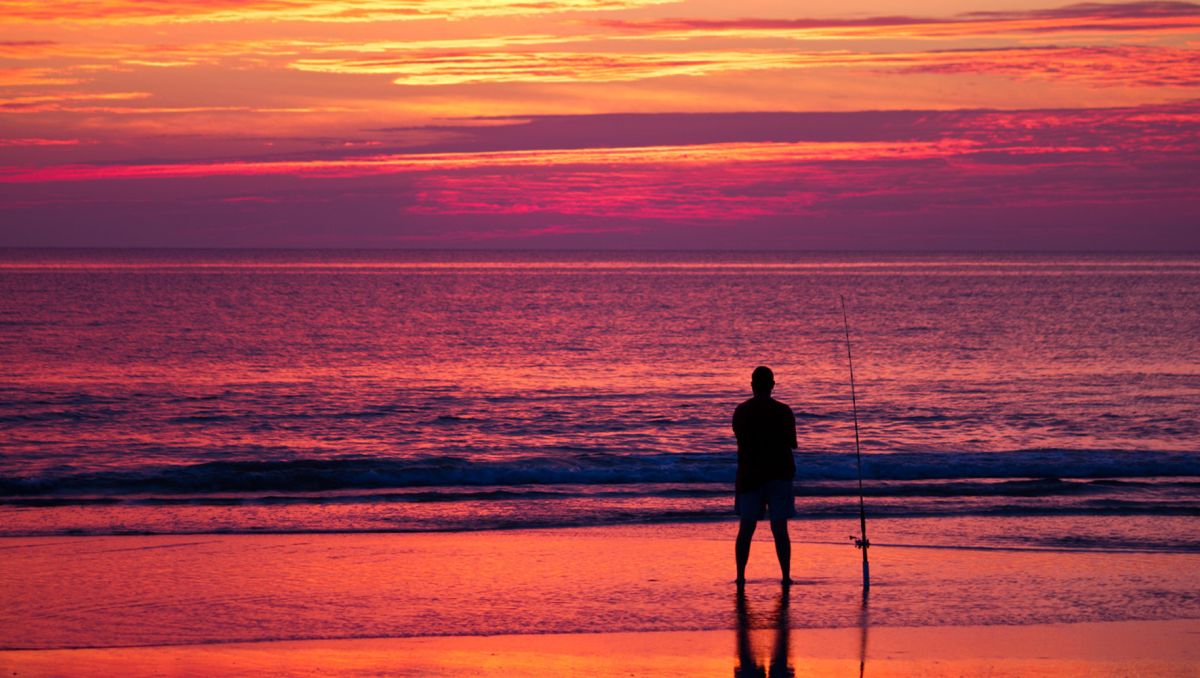 For the Avid Fisherman
All the Currituck beaches encourage surf-fishing. Most people head out early in the morning or late in the day to see what they can catch from the shores (just remember a fishing license is required). Reel in anything from bluefish, drum, mullet, striped bass and flounder, just to name a few. No gear or license? Local fishing charters offer rod and reel rentals and surf-fishing classes so you can snag a big one to boast about forever. Or book a fishing excursion out on the water for more memories.
For the View Finder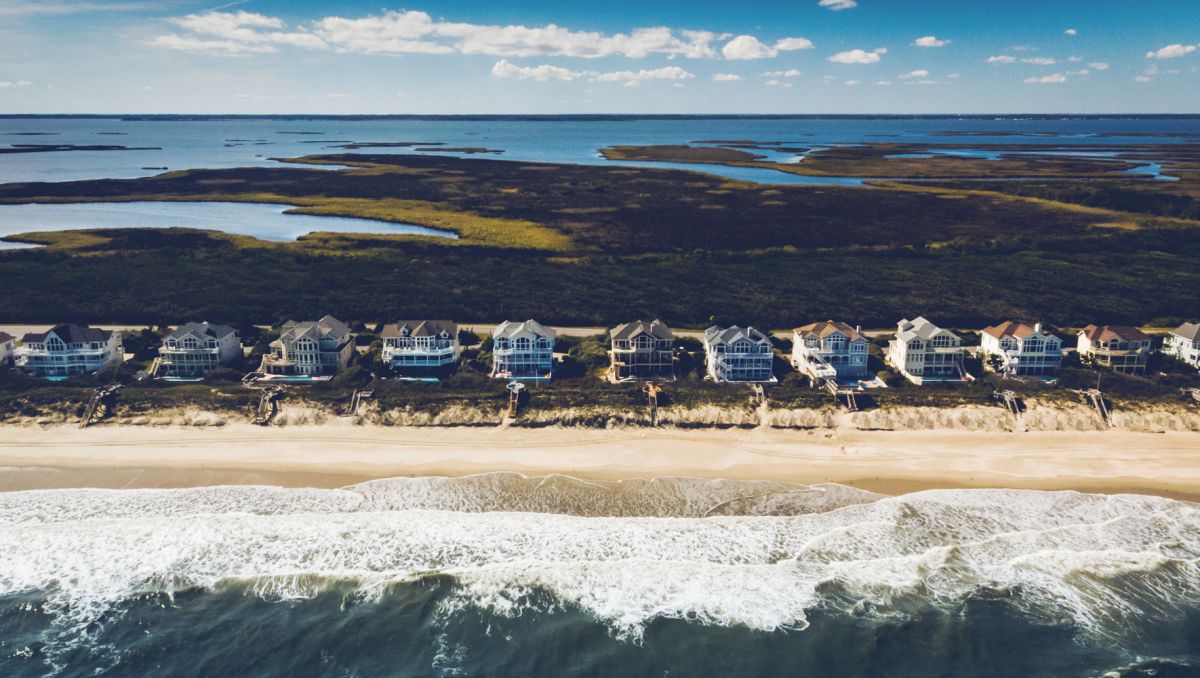 For the View Finder
Is there anything better than taking in a sunrise over a beautiful sandy beach? Yes: add morning coffee and a porch at your oceanfront rental to that breathtaking sunrise and you've got a perfect moment. Even if your accommodations aren't waterfront, you're still just a short walk or bike ride away from the magnificent views. Beach access points are dotted throughout the different communities, along with public beach accesses that feature lifeguard stands, free parking and bathrooms.
This article was produced in partnership with, and all photos are courtesy of, Currituck County Tourism Department.
Updated August 24, 2022