Rumbling Bald on Lake Lure: A Blue Ridge Mountain Getaway
Visitors come to North Carolina's Blue Ridge Mountains year-round for their many outdoor adventures and chances to unwind. Unforgettable experiences are within easy reach when you make Rumbling Bald on Lake Lure the centerpiece of your vacation.
You'll feel at home in any of the 150+ accommodations, which range from cozy studios for two to roomy homes for large groups or families. Plus, many are pet-friendly and have kitchens. And if you don't want to cook, there are two dining options. The Gardens serves spectacular surroundings with its seasonal salads and small plates, while Legends on the Lake is perfect for a casual meal, whether it's pizza and wings or a salad and sandwich.
You'll find plenty to do at the 3,000+-acre retreat. Tee up at its two championship golf courses. Enjoy the view of Bald Mountain from the 11th hole of Apple Valley, named one of the most beautiful mountain courses by Golf Digest's Places to Play. Navigate narrow fairways to reach Bald Mountain's small greens, where putts always break toward the mountain. Scenes for Dirty Dancing were filmed at its 16th hole.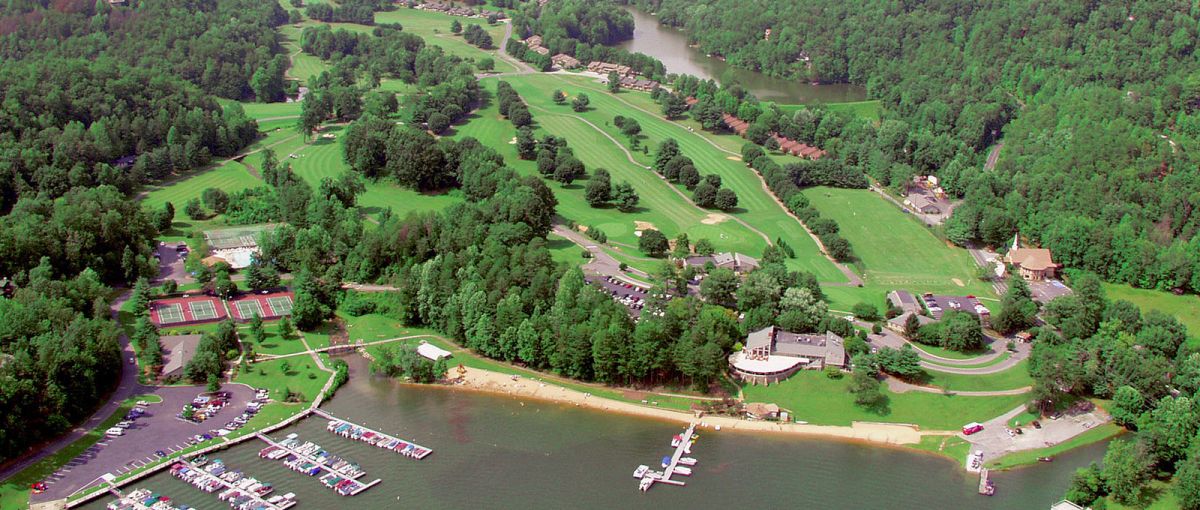 Choose from salon services, skin and nail care, and massages at the spa. Can't pick one? Try the Spa Sampler: an express facial, Swedish massage and your choice of treatment. The spa, along with an indoor pool, whirlpool, sauna and steam rooms, is located in the Wellness Center. Outside its doors are four lighted tennis courts. Bring your racquet, or take a swing at pickleball, which is a mashup of tennis, badminton and table tennis, where you and up to three more players use paddles to bat something akin to a wiffle ball over a net.
Follow West Lake Road to the opposite end of the grounds, where you'll find access to the Buffalo Creek Park Trail System. Mountain bike or hike its 5 miles of trails, showcasing Hickory Nut Gorge's rock outcrops, waterfalls and other beautiful sights.
Cool off after your hike in the two outdoor pools or with a float down the lazy river. The pristine waters of Lake Lure are perfect for swimming. Rumbling Bald's private sandy beach is open daily and offers a defined swimming area and lounge chairs. Rent a pontoon boat, kayak, canoe or stand-up paddleboard and head out into the water, where you also can fish for big bass and colorful trout.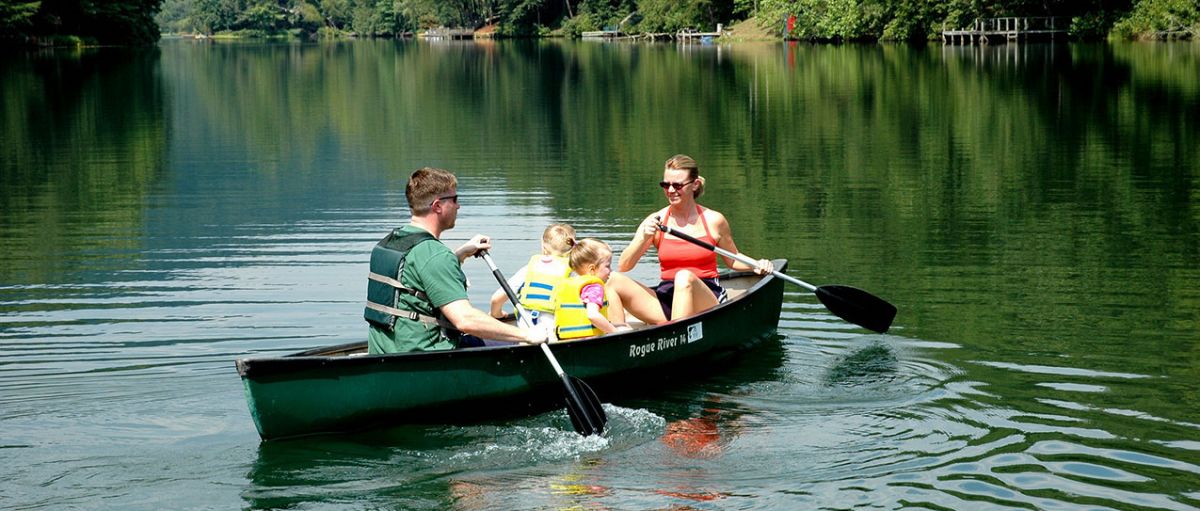 Lake Lure Flowering Bridge crosses the Rocky Broad River, Lake Lure's main tributary. The 155-foot bridge is nearly 100 years old and was retired in 2011, when an adjacent replacement was built. Enjoy the fruits of this all-volunteer effort by wandering through the different flower beds, including one dedicated to the state wildflower of the year. It's open year-round and hosts special events.
Chimney Rock State Park is a jewel that's less than a half hour away from Rumbling Bald. Take the elevator or climb the 499 steps to the top of Chimney Rock – the park's namesake monolith – for views that stretch 75 miles. Below you'll find restaurants, picnic areas and an easy hike to the base of Hickory Nut Falls, the second-highest waterfall of its kind in the East. Pan for gold and gemstones at Chimney Rock Gemstone Mine in the nearby village. You're guaranteed to find a treasure – and more are available in the store – including jewelry, rocks and minerals from around the world.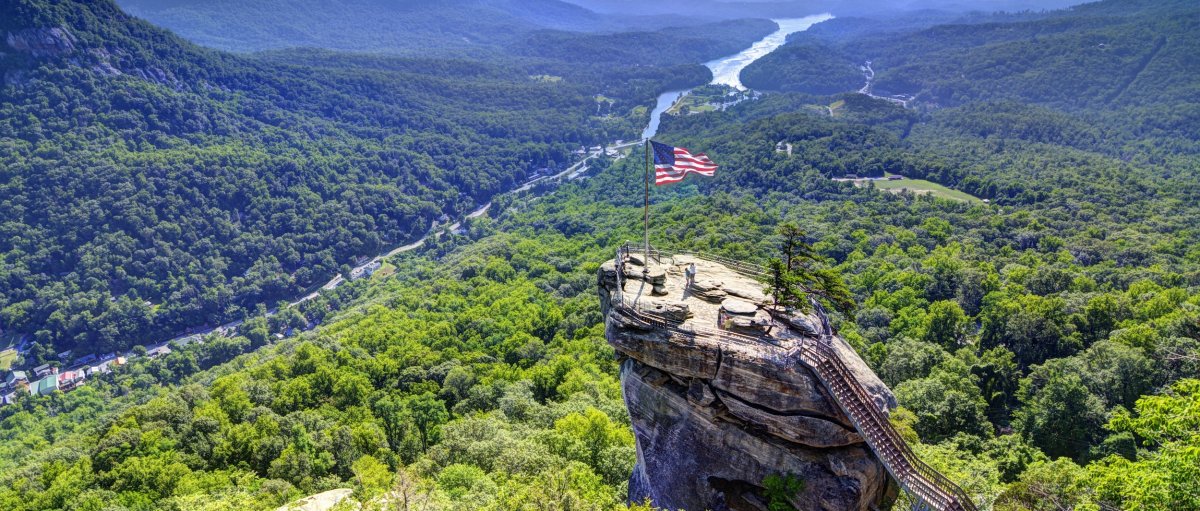 You might uncover some courage when you sail through the forest on Canopy Ridge Farm's 90-minute zip line tour. There are several zip lines, including the speedy 1,000-foot ZipZilla, and visitors can zip line rain or shine.
If you prefer feet on the ground, try horseback riding. Riverside Riding Stables' three trails offer options for riders as young as 2 years old. Its two-hour ride takes you through a river and over a mountain trail. Family-owned Cedar Creek Stables offers three trails too. Overlook is its most popular and winds along a mountain ridge.
Several wineries – Russian Chapel Hills, Mountain Brook Vineyards, Overmountain Vineyards and Parker Binns Vineyard – are tucked in the foothills and mountains that surround the accommodations. Their operators love explaining the wine-making process and pouring tastes.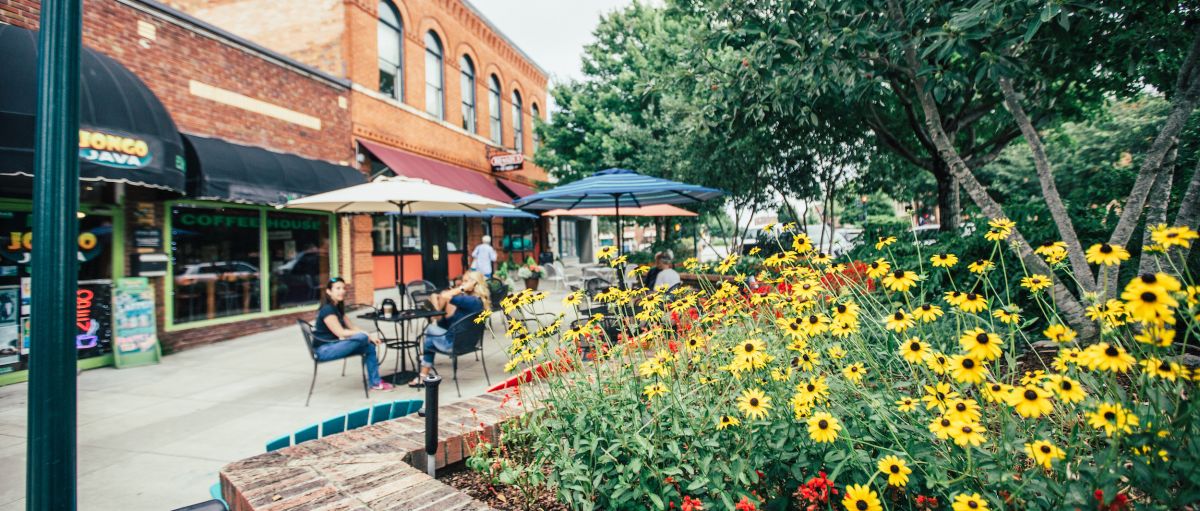 Historic downtown Hendersonville is off Interstate 26 and a short drive from the grounds. Stroll 16 blocks of galleries, restaurants and 70+ unique stores, including the venerable Mast General Store and its candy-filled barrels. Hendersonville is also home to the North Carolina Apple Festival, which is held over Labor Day weekend. Continue north to George Vanderbilt's 250-room Biltmore in Asheville. The self-guided tour takes you back a century, explaining life and work at the country's largest private home and its acres of manicured gardens. Afterward, cruise the Blue Ridge Parkway to Milepost 305 and Grandfather Mountain. Explore the wildlife exhibits, nature museum, hiking trails and picnic areas there before crossing the Mile High Swinging Bridge.
This article was produced in partnership with Rumbling Bald on Lake Lure.
Updated December 13, 2021