A Taste of N.C. at Home: Artisan Dog Treato Recipes
"Nothing gets me beggin quite as much as a yum treato from my hooman. And knowing it was made with love from a recipe by my home-state frens? Much happ. I can have a taste of North Carolina no matter where I might be!"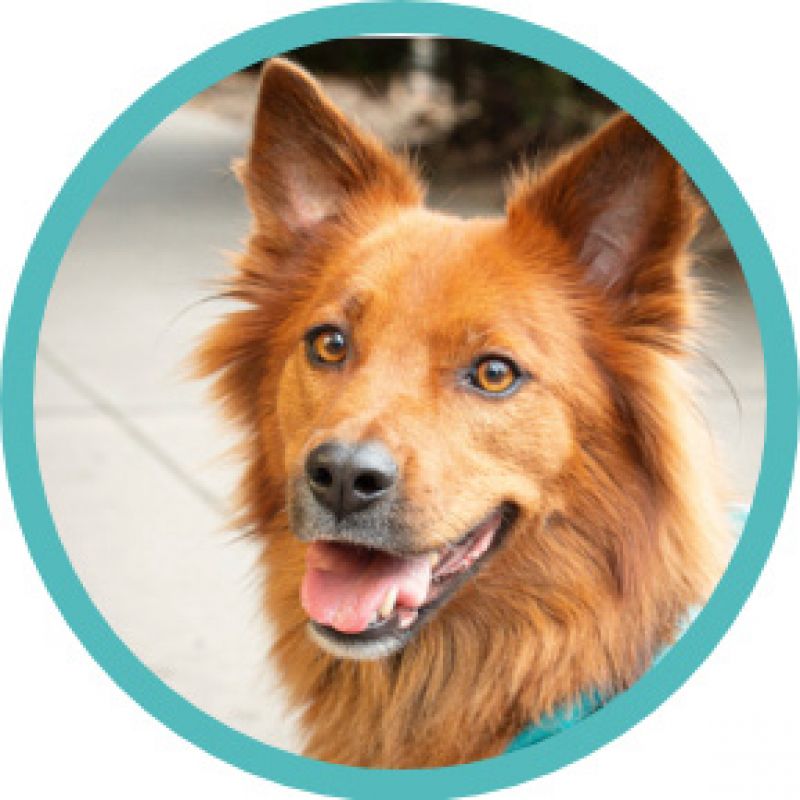 – Mo, North Carolina's
dog travel agent
Blanchard & Co.'s Berry NC Treats
This recipe is so easy, I think I could even make it. But I'll leave it to my hoomans. Less mess!
1 1/2 cups spelt flour
1/8 cup steel cut oats
1 egg
1 tablespoon honey
2 ounces water
1/4 cup blueberries
Heat the oven to 350°. In small bowl, mix flour and oats together. Mix egg and honey into flour mixture. Gradually mix in water. Fold in blueberries (watch hooman closely for any spills) until berries are coated with flour mixture. Roll dough 1/4 of an inch thick and cut out with your favorite fun shape. Bake for 15 minutes until golden brown. Mlem!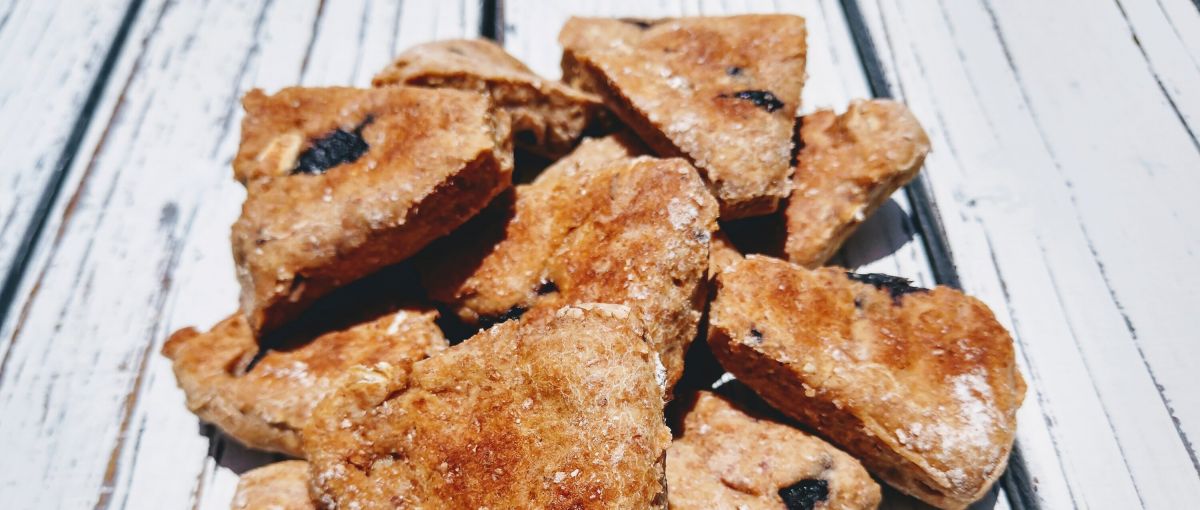 Find these treatos: Blanchard & Co.'s all-natural, 100% organic dog treats are also sold at specialty shops across North Carolina. And if you and your hoomans happen to be in the Gibsonville area 20 minutes outside Greensboro, you can order online and pick them up. Pro tip: Blanchard & Co. also makes cakes and cupcakes, and reversible bandanas. You're going to be the most fashion-forward, well-fed pupper there ever was!
Carolina Biscuit Co.'s Cinnamon Pop Stars
This recipe is an old-time favorite made in memory of a super pupper named Clyde. He wasn't feelin so hot but started feelin way more happ after eating treatos like these made with simple and clean ingredients. Carolina Biscuit Co. guarantees you can't eat just one. No arguments from me!
2 cups whole wheat flour
1/2 cup oats
1/2 teaspoon allspice
1 1/4 teaspoon cinnamon
2 tablespoons olive oil
1/2 cup water
Heat the oven to 350°. Combine dry ingredients and mix. Add olive oil and water to combine into a workable dough. Add a bit more water as needed. Roll out and press star-shaped cookies. Bake on ungreased cookie sheet for 20 minutes. Cool and nom nom!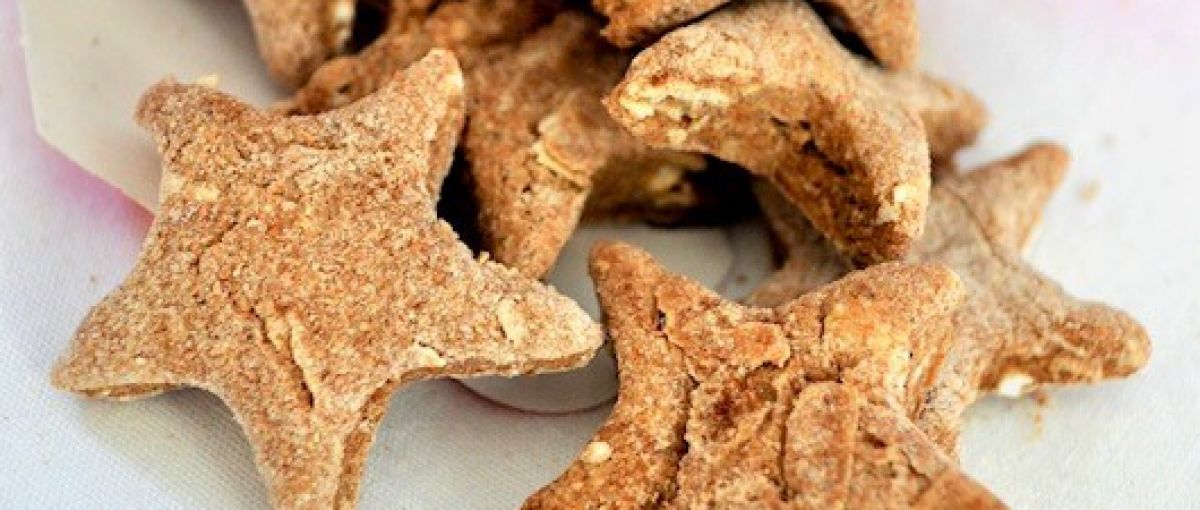 Find these treatos: Carolina Biscuit Co. can ship its vegan, holistic dog treats anywhere in the U.S. if you'd like to sample more varieties and flavors. Awoo! And like Blanchard & Co., these snackos are available in a number of pet shops here in North Carolina.
Zero's Peanut Butter Bones from Peace Puppy Treats
Peanut butter with a hint of chicken – oh boy, oh boy! This recipe is woofer-approved by pupstar Zero (who is also the inspiration for Peace Puppy Treats' logo).
1 cup whole wheat flour
1/4 cup unsweetened applesauce
1/4 cup low sodium chicken stock
1/2 cup peanut butter (make sure peanut butter is dog safe; no xylitol)
Heat the oven to 350°. Combine all ingredients in a medium mixing bowl until it's the consistency of dough. Roll out on a well-floured surface to about 1/4 of an inch thick, cut into small bone shapes with cookie cutter (or whatever shape you have on hand), place on parchment-lined baking sheet and bake for 15-18 minutes. Remove from oven and cool. Puppers enjoy these warm, but any leftovers should be refrigerated.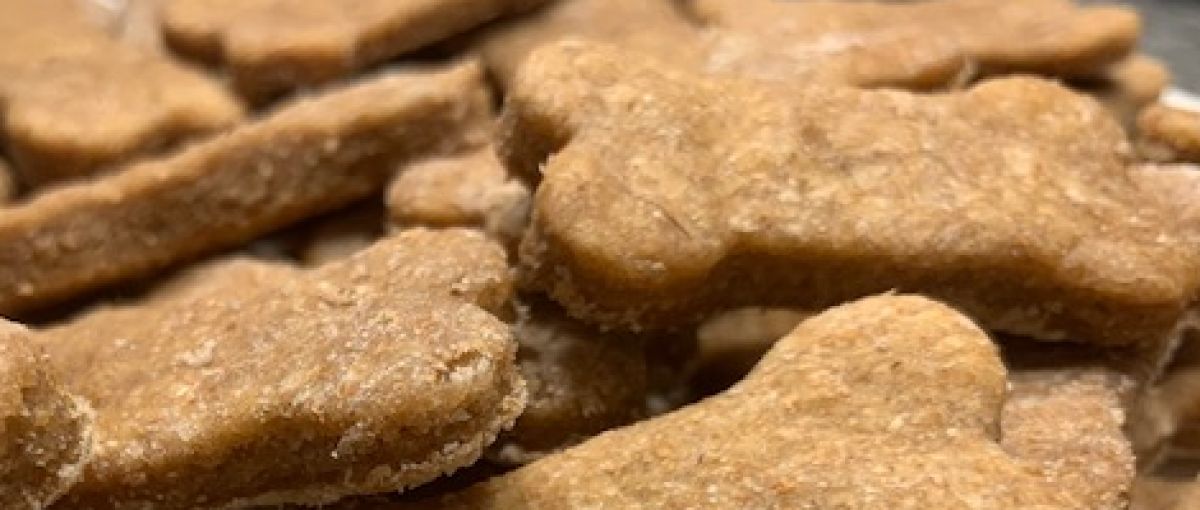 Find these treatos: Step 1) Chase down Peace Puppy Treats' mobile truck when you see it around Alamance and Guilford counties in the Triad area. Step 2) Get treatos. It's every dog's dream! And then once events are safe and encouraged again, you can find more pupcakes, birthday cakes and doggo beer from Peace Puppy Treats at fun festivities and farmers markets.
Updated July 29, 2020