Biking Near Brevard: 'Cycling Capital of the South'
Nestled in the North Carolina mountains, Brevard and surrounding Transylvania County have earned a national reputation for world-class cycling. In 2013, Brevard was the only destination in the East to make Singletrack's list of Top 10 Mountain Bike Destinations in North America. And in 2011, Bike, the country's premier mountain biking magazine, called Brevard "ground zero for some of the best riding in the nation."
These accolades, combined with Transylvania County's bike-friendly vibe, have earned this area of Western North Carolina the title of "Cycling Capital of the South."
Mixed-Use Trails
The area is naturally equipped for this designation. Transylvania Country has some of the highest peaks in the East, excellent access to the Blue Ridge Parkway, 100,000 acres of public lands and 400 miles of peerless single-track trails, or narrow mountain bike trails that are approximately the width of the bike.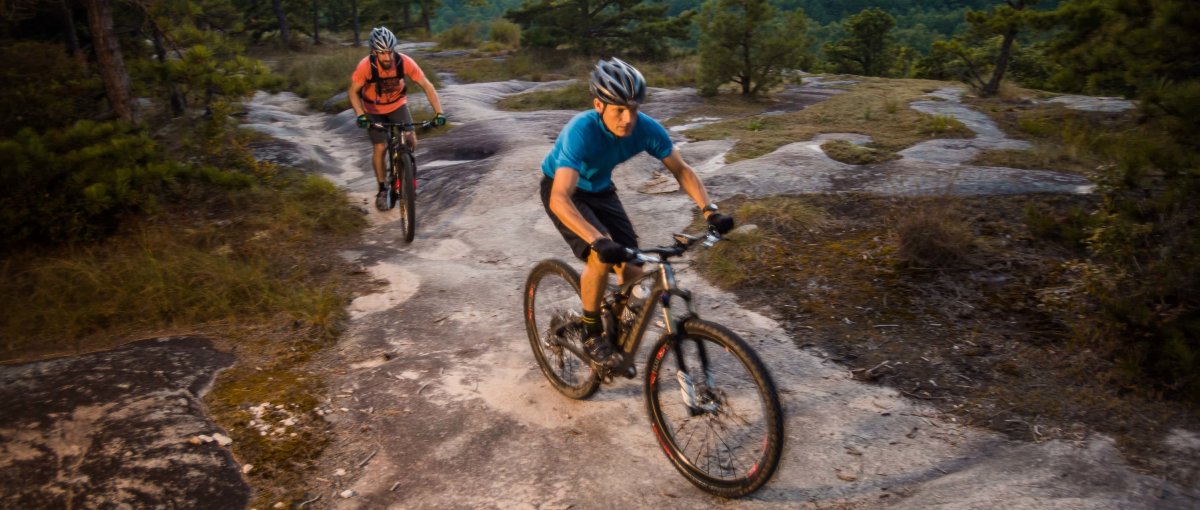 DuPont State Recreational Forest alone offers more than 100 miles of varied trails, from easy forest roads to exciting single track. Because the trails here are shared among all forest users – including hikers and equestrians – DuPont is frequently cited as a good example of how trail users can play well together.
Slickrock
While some of the trails here are typical for the region, others provide an exciting experience not commonly found in the southern Appalachians: slickrock. These areas resemble the famous trails at Moab, Utah, where riders can travel over large, solid granite domes interspersed with scrubby pine trees. But unlike Moab, connecting trails lead through dense forests to four spectacular waterfalls along the Little River, plus two other waterfalls on tributaries.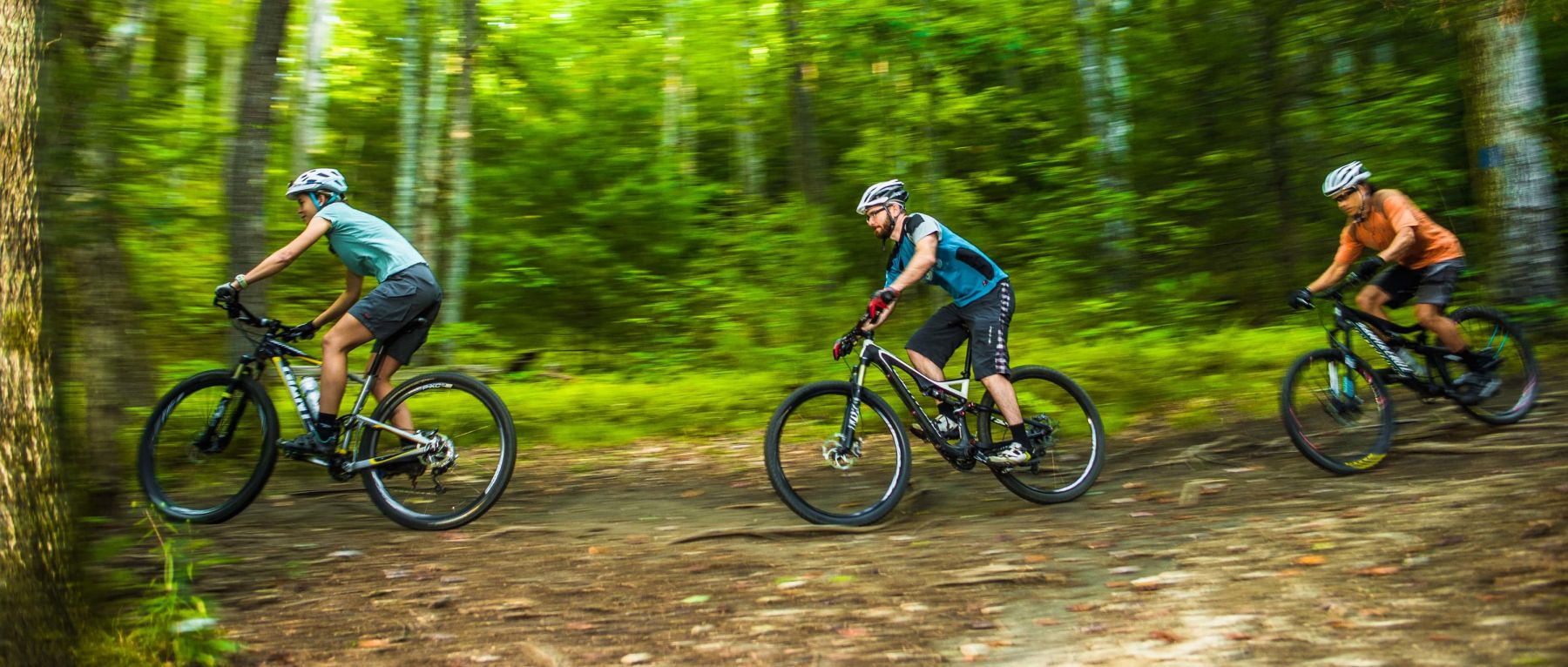 Mountain Biking
Pisgah National Forest has many good mountain biking loops, from the short-but-steep Avery Creek Trail to the more treacherous Black Mountain Trail, which is praised for its thrilling (but somewhat perilous) descent. Daniel Ridge Loop, another trail with a mean descent, offers a peaceful break at Daniel Ridge Creek, where views of a 60-foot waterfall offer a relaxing break from the action.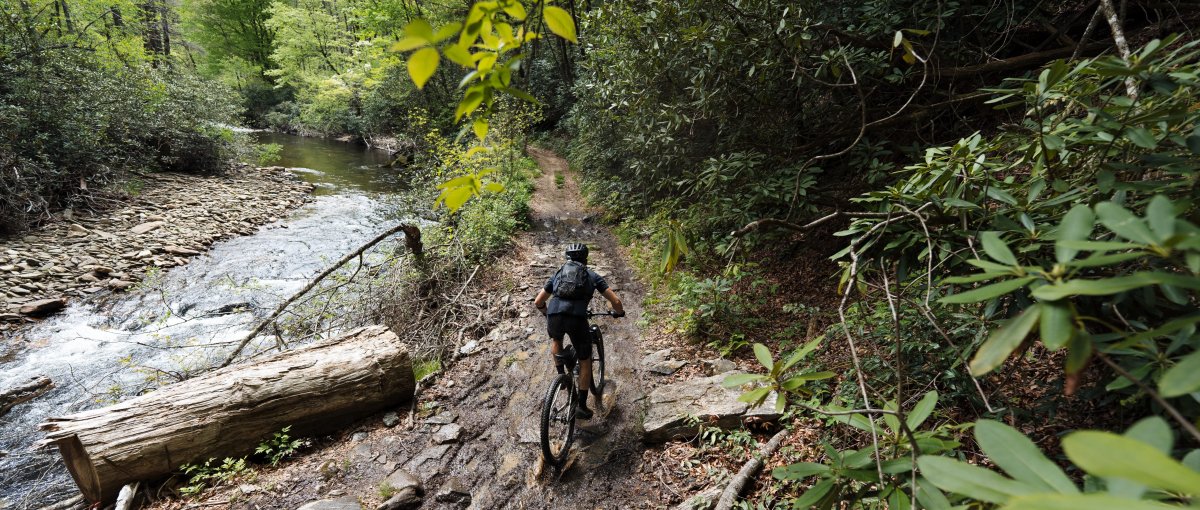 Plan Your Visit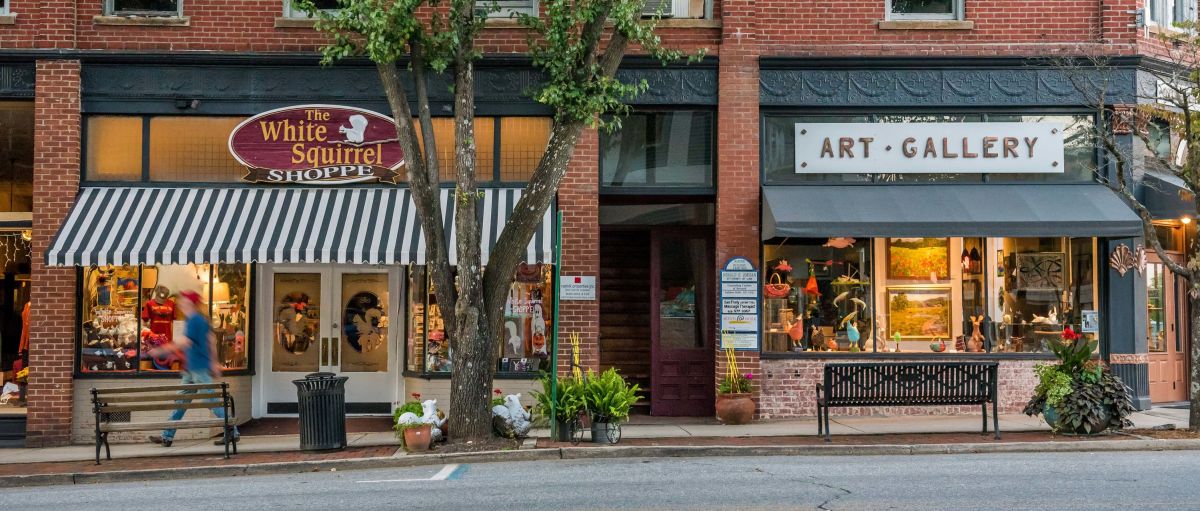 Brevard – named one of the "Coolest Small Towns in America" by Budget Travel – is the hub of Transylvania County and a perfect base camp for a mountain biking getaway. The town embraces the bike culture, featuring several biking events throughout the year. One of the most popular is the Pisgah Mountain Bike Stage Race, the second of the mountain bike stage race genre in the United States and only the 10th in the world. During 5 days, bikers race 195 miles and climb more than 28,000 feet while taking in breathtaking views of Pisgah.
Visit Outdoor NC for additional tips on how to connect with nature and help preserve the natural beauty of our state, plus helpful information on preparing for a mountain biking trip.
Updated June 28, 2021