Be Inspired at the Billy Graham Library in Charlotte
One look at the 40-foot cross on the front of the Billy Graham Library in Charlotte and you know this place is transcendent. The Library was built to resemble a barn, symbolic of evangelist Billy Graham's humble beginnings on a nearby dairy farm.
Often referred to as "God's Ambassador," Graham's more than 70-year ministry reached millions of people through crusades, television, radio and the internet. This inspiring venue that bears his name gives visitors a glimpse into the history behind the personal and public life of the world-famous late pastor and ambassador to world leaders.
The glass cross marking the entrance is where your visit begins. The main building on the property features The Journey of Faith tour, including six exhibits, two theaters and four galleries full of photos, memorabilia and mementos from Graham's decades of ministry. In addition to the Library tour, the fully restored Graham family homeplace, where Billy Graham spent his childhood, is open to the public. Just a few steps away, you can reflect in the memorial prayer garden, where Graham, his wife, Ruth Bell Graham, and gospel music legend George Beverly Shea have been laid to rest.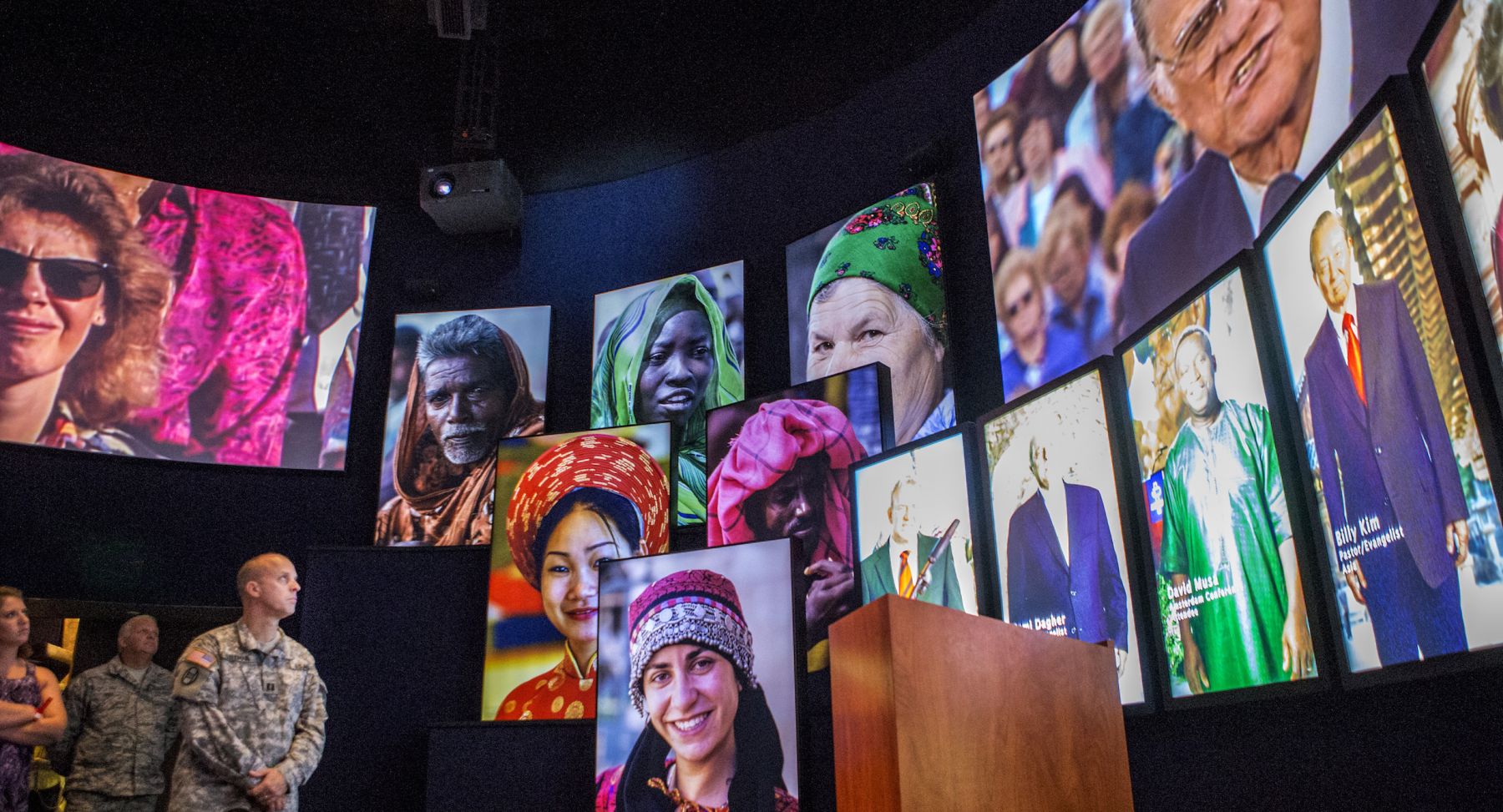 The leisurely stroll continues as guests can enjoy a delicious meal at the Graham Brothers Dairy Bar, which features Mother Graham's chicken salad, the "Billy Frank" hot dog, fresh salads, soups, cookies, milkshakes and homemade pound cake. Those looking to take home a memento of their experience can stop by Ruth's Attic bookstore, which offers a variety of Bibles, books authored by Graham family members, biographies, classic sermons on DVD, music, apparel and unique gifts.
In addition to the permanent attractions, the Library hosts special events throughout the year. Billy Graham's Annual Birthday Celebration is held each November. A few weeks later, Christmas at the Library returns, taking place Dec. 1-23. Not only is this a Charlotte-area favorite during the season, it's a 5-time American Bus Association Top 100 event, featuring a live nativity, festive music and lights, horsedrawn carriage rides and holiday goodies. Christmas activities begin each evening at 5 p.m.; admission and parking are free.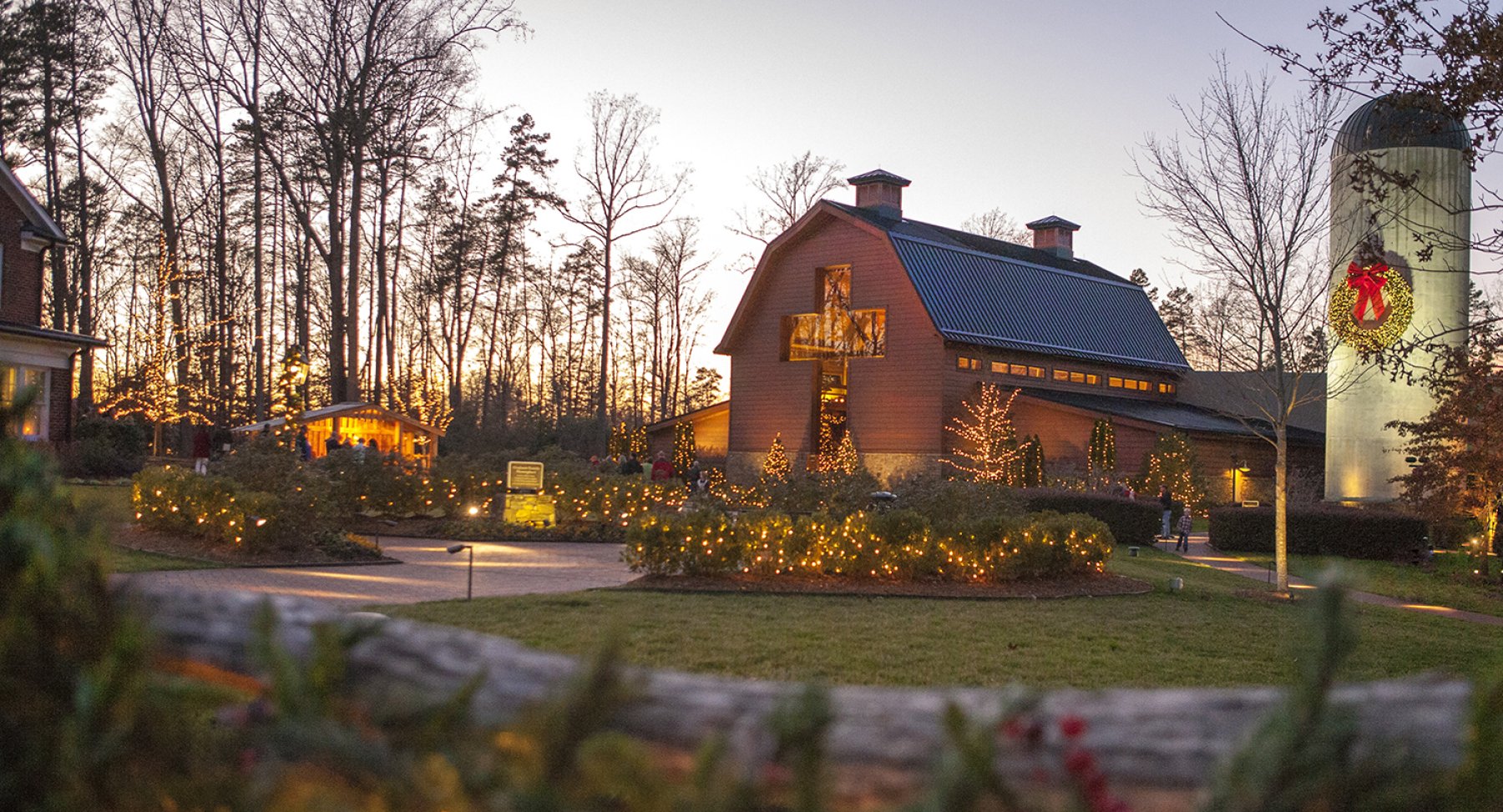 Book signings by celebrity authors are also a regular occurrence here – notable appearances have included Joe Gibbs, Sarah Palin and stars from Duck Dynasty. If you're considering visiting in spring, mark your calendar for the annual Ladies Tea and Tour. On this April day, enjoy a tea party, uplifting music, words from a special guest and a guided viewing of the grounds.
Billy Graham Library is open Monday through Saturday, 9:30 a.m. to 5 p.m., with free admission (some special events require paid admission).
Nearby Charlotte Attractions
As you're planning your trip to Charlotte, you'll discover there's no shortage of things to do to build your itinerary.
Shop and Eat
A short drive down Billy Graham Parkway, which gives way to Woodlawn Road, will take you to the historic-yet-modern Park Road Shopping Center, where the Graham dairy farm was originally located. Here, Blackhawk Hardware is a local institution, featuring hard-to-find items, a gadget-filled kitchen shop and a robust garden store. The center's dining choices are varied too. Rocksalt serves fresh seafood, some from its oyster-cultivating owners, while Cantina 1511 is one of the city's leaders in Mexican cuisine. For casual fare, try the grilled hot dogs and hand-patted hamburgers at Park Road Soda Shoppe, or get creative with salads at Chopt.
Charlotte Regional Farmers Market is open through the week, but it's best Saturday mornings. Grab coffee and a homemade donut here, and explore four vendor-filled buildings. Fruit and vegetables change with the seasons, but staples such as meats, eggs and preserves are year-round. You'll find crafts too. Price and quality make the fresh-cut flowers popular with market shoppers, who say cash works best.
Activities and Attractions
It takes a couple hours to tour the civilian and military aircraft at Carolinas Aviation Museum. Its most popular exhibit is the Airbus A320, whose U.S. Airways Flight 1549 was en route from New York City to Charlotte when Capt. "Sully" Sullenberger and First Officer Jeff Skiles made an emergency landing on the Hudson River after bird strikes disabled its engines. All 155 people on board survived. Many shared their stories of the "Miracle on the Hudson" for the exhibit.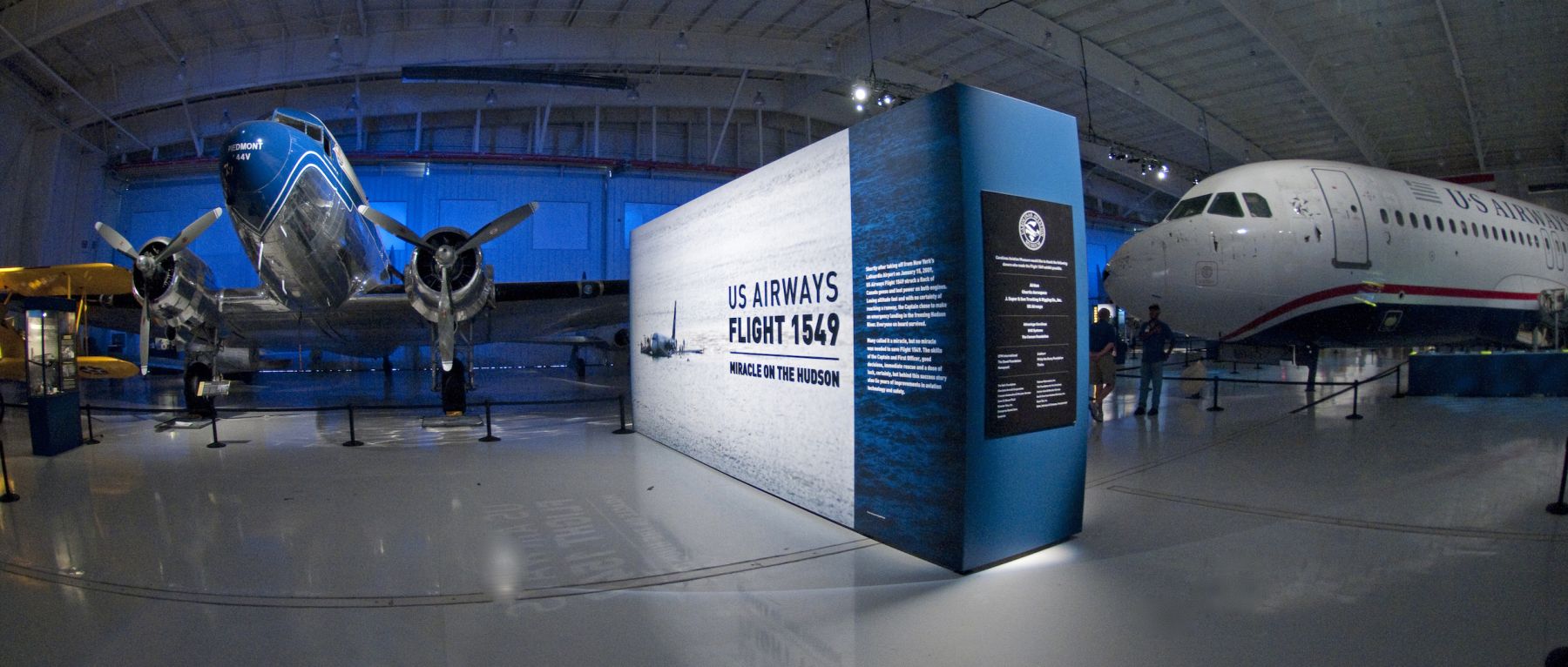 History will tell you more than 330,000 people attended a 4-day Billy Graham crusade at Bank of America Stadium two decades ago. The 74,455-seat venue is home to the Carolina Panthers, playing NFL teams September to January, and it also hosts international soccer matches, concerts and college football games like the Duke's Mayo Bowl in December. If you want to go beyond the game, the behind-the-scenes tour of the Uptown stadium is offered on Wednesdays and Fridays and includes the press box, visitor's locker room and field tunnel.
This article was produced in partnership with the Billy Graham Library.
Updated February 20, 2018