10 North Carolina Destinations Where Count On Me NC is Top Of Mind
As we all begin to start planning trips once again, Count On Me NC – a public health initiative that empowers all of us to do our part to keep one another safe and healthy – has made it easy to find destinations that put you, our visitors, first.
All participating businesses have taken additional training and implemented new procedures such as ensuring staff wear face coverings and undergo health checks before each shift, providing hand sanitizer stations at all entrances, making sure indoor and outdoor seating meet all physical distancing guidelines, and cleaning and sanitizing all tables and surfaces after every use.

Join us in ensuring a safe and healthy trip to one of these 10 destinations by taking the pledge and practicing the 3 W's (wash your hands, wear and mask and wait 6 feet apart). Additionally, please visit Count On Me NC for tips on how to stay safe when visiting North Carolina.
1

Elizabeth City

Featured by: Visit Elizabeth City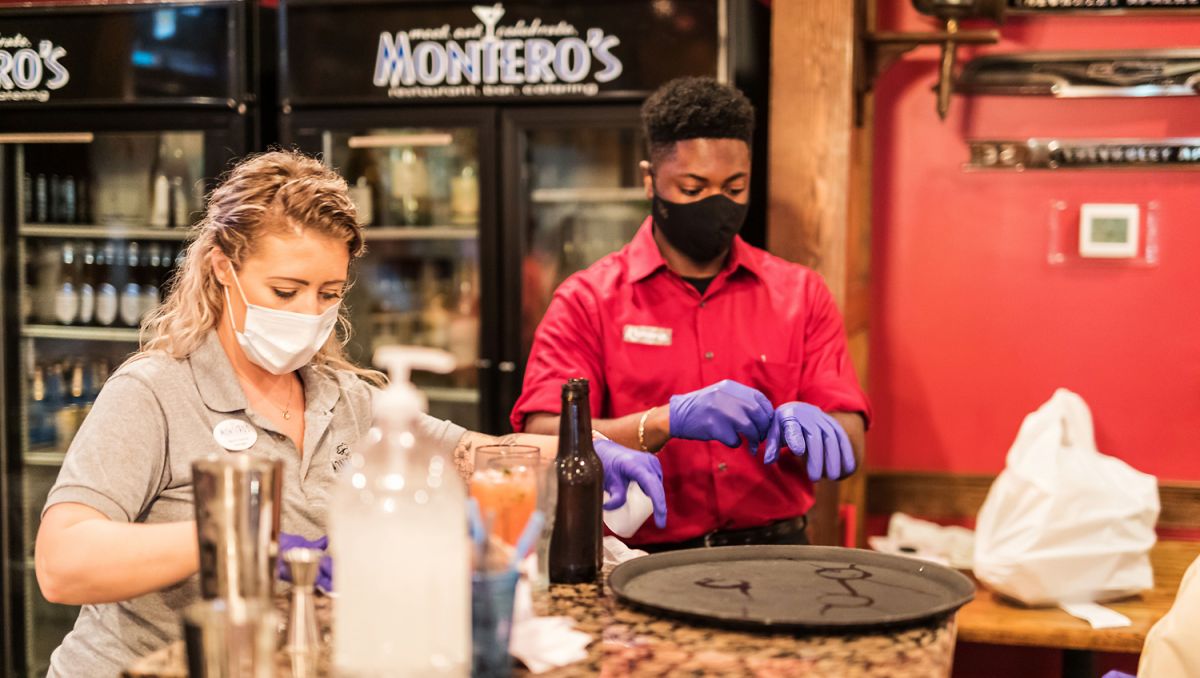 1

Elizabeth CitySee on map
Fill a full day in just a half-mile in quaint Elizabeth City, where the walkable downtown on the Pasquotank River features many Count On Me NC-certified stops. Get the little ones excited to start the day with dancing or yoga at Zaribel's (peruse the schedule for that day's availabilities). Then the hunt is underway for one-of-a-kind souvenirs at Eclectic Jewelry – where you can find new, estate or handcrafted treasures – and Page After Page Bookstore, which specializes in hard-to-find and unique books while also carrying stationery, gifts and toys. Follow it up by learning about the arts, culture and history of the region at Arts of the Albemarle and Museum of the Albemarle. Finally, you'll have worked up a hunger, and Montero's Restaurant – just a five-minute drive away – should be your final stop. Order the Bangin' Shrimp Tacos – you won't regret it.
2

Granville County

Featured by: Granville County TDA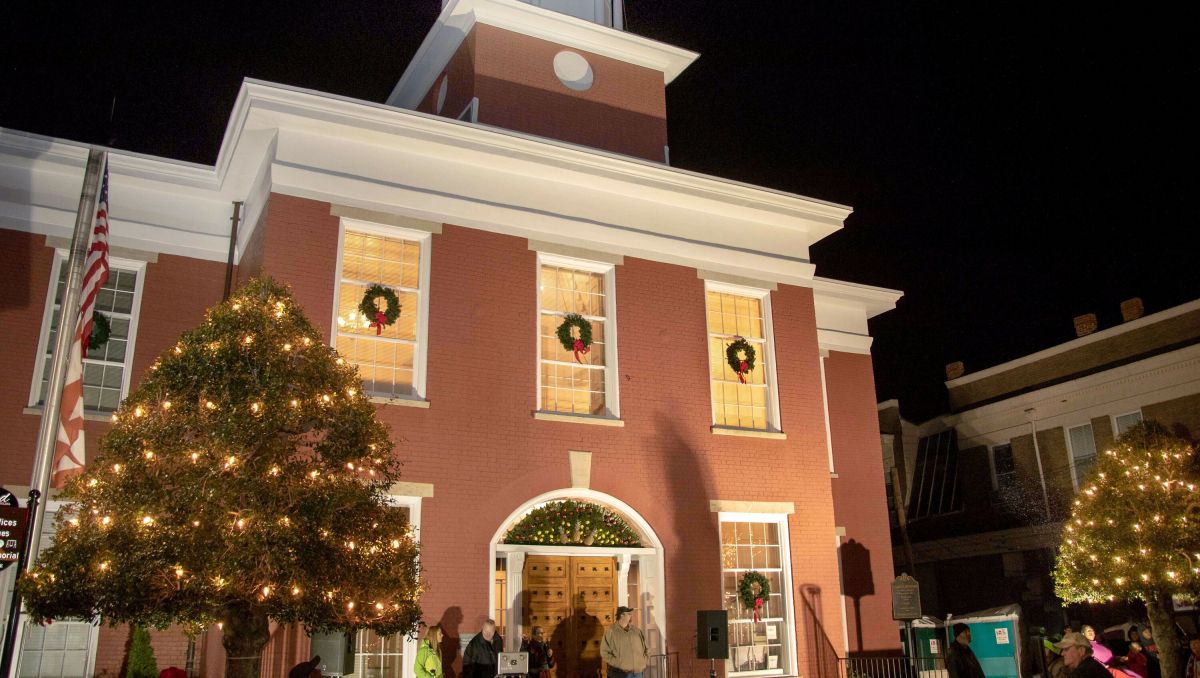 2

Granville CountySee on map
Christmas is a time for family and friends – and in Oxford, it's also a time for maintaining the well-being of those around you while celebrating the season. Begin holiday festivities in Oxford with the Whoville Holiday Open House from Nov. 5-7, 2020, featuring a Girls Night Out, Family Fun Night and a Whobilation celebration. Oxford's festivities continue Dec. 4-5 with a virtual tree-lighting ceremony and – get this: a "reverse Christmas parade," where the participants are stationary, and the viewers drive by in their cars. Fun and safe for all those involved! Finally, from Dec. 12-14, cars from counties away can follow the brilliant light that brings them "Back to Bethlehem" at Delrayno Baptist Church, where a full-size nativity scene celebrates the birth of Jesus. Drive through and see the marketplace, shops, townspeople, the inn and myriad angels.
3

High Country

Featured by: High Country Host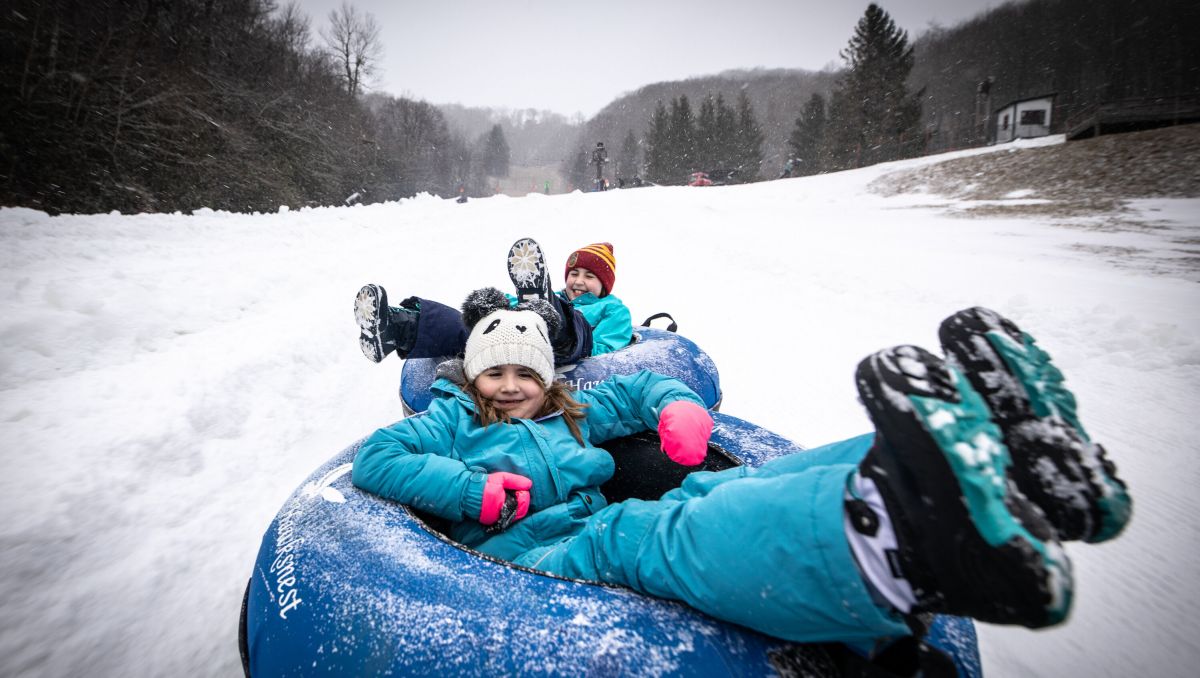 3

High CountrySee on map
North Carolina's High Country is the place to be if you have kiddos. Strike up a friendship with some animals at the Count On Me NC-certified Apple Hill Farm (open year-round in Banner Elk) on an educational tour, or visit the wildlife exhibits at Grandfather Mountain, which also features a nature museum and the Mile High Swinging Bridge. If science is more up your kids' alley, introduce them to Mystery Hill (certified), where gravitational anomalies draw more than 70,000 visitors per year. But for an ultimate outdoor winter adventure, fly down all 30+ lanes of fun at Hawksnest, the largest snow tubing park on the East Coast. And since the holidays are sneaking up: Get your shopping done at Original Mast General Store in Valle Crucis for unique local gifts and Tanger Outlets in Blowing Rock for all the deals.
4

High Point

Featured by: Visit High Point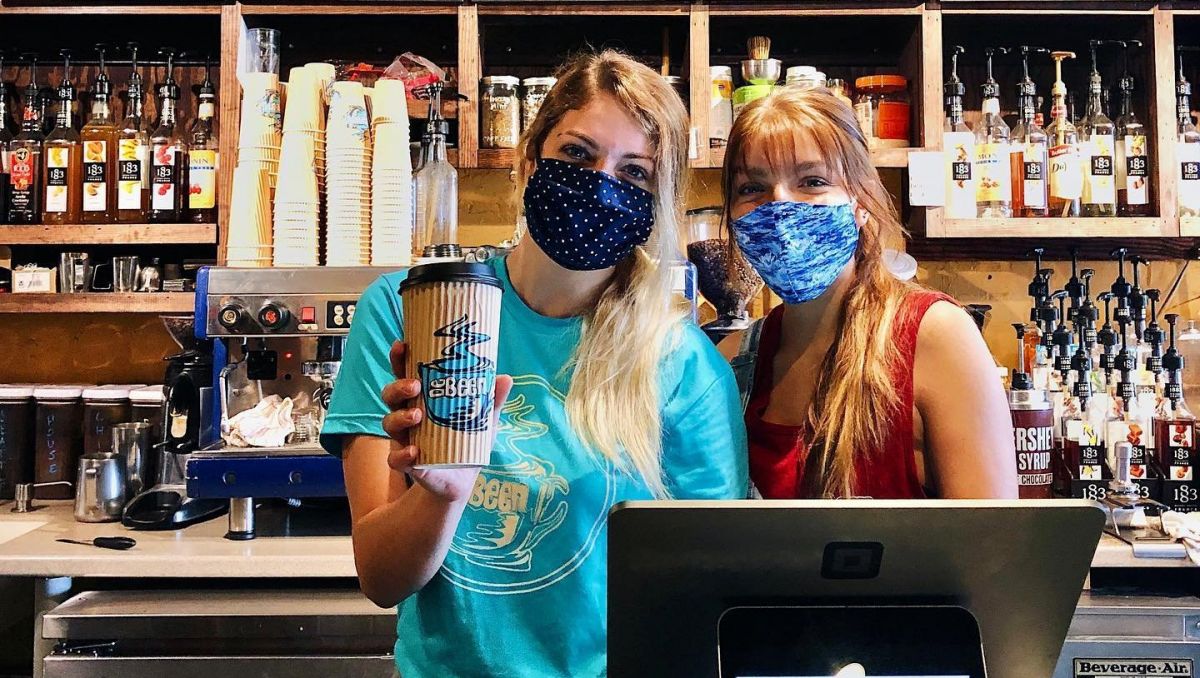 4

High PointSee on map
High Point, known as the "Home Furnishings Capital of the World," offers more than 50 furniture stores and outlets, including Furnitureland South, the largest in the nation. Whether you're shopping for an entire home – now that so much time is spent there – or that one special piece, you will find it here. A great starting point is the High Point Visitors Center (Count On Me NC-certified), where you can access furniture shopping information and talk with the concierge services to help plan your shopping experience. Plus, many hospitality partners – including restaurants and cafes such as DeBeen Espresso – are also certified, showing exactly how they're doing their part to help ensure your health and safety.
5

Jackson County

Featured by: Jackson County TDA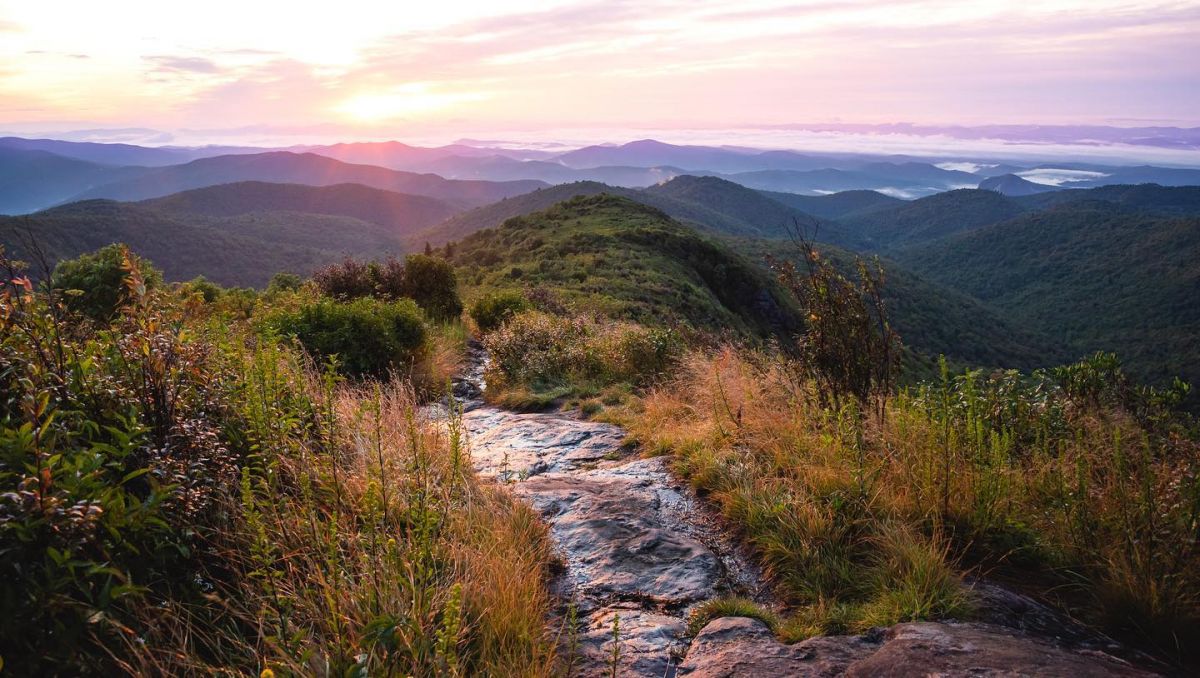 5

Jackson CountySee on map
Jackson County is the perfect destination for avoiding the crowds. Fish the best trout waters in the Great Smoky Mountains on the WNC Fly Fishing Trail® (the first and only of its kind in the country), highlighting 15 prime spots to reel in brook, brown or rainbow trout. Or take a deep breath and start the strenuous 3.4-mile hike up Pinnacle Park Trail – where you'll be rewarded with magnificent panoramic views. Follow up your outdoor day with a flavorful dinner at a Count On Me NC-certified restaurant such as City Lights Café, Guadalupe Café or Lulu's On Main, plus one of the 30+ beers on tap at Innovation Brewing. And with plenty of vacation rentals, hotels and cabins for your stay, your options for accommodations are endless.
6

Johnston County

Featured by: Johnston County Visitors Bureau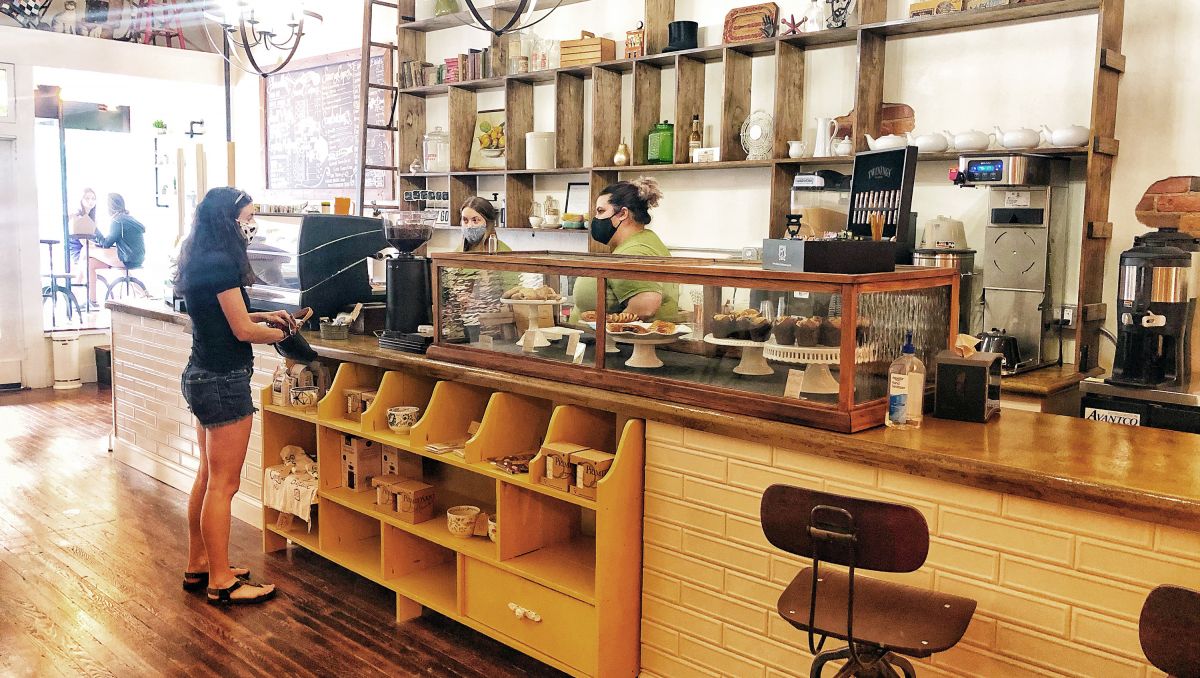 6

Johnston CountySee on map
Treat yourself to a weekend in Smithfield, where Johnston County has been preparing for your return. Get a good night's rest at the Count On Me NC-certified Sleep Inn & Suites, then head over to downtown – you won't need to leave here all day. Start the morning off caffeinated with a hot white mocha latte and a smashed avocado English muffin from the Gilded Pear Brew House, then walk across the street to the recently reopened Ava Gardner Museum to learn all about the North Carolina-born actress. Work up an appetite on the Neuse River Walk, and then dinner calls for a juicy specialty burger or shrimp and grits from Simple Twist. On Sunday, take your pick of one of Johnston County's trails – from beer and wine to golf – to cap off an enjoyable, safe weekend.
7

New Bern

Featured by: New Bern-Craven County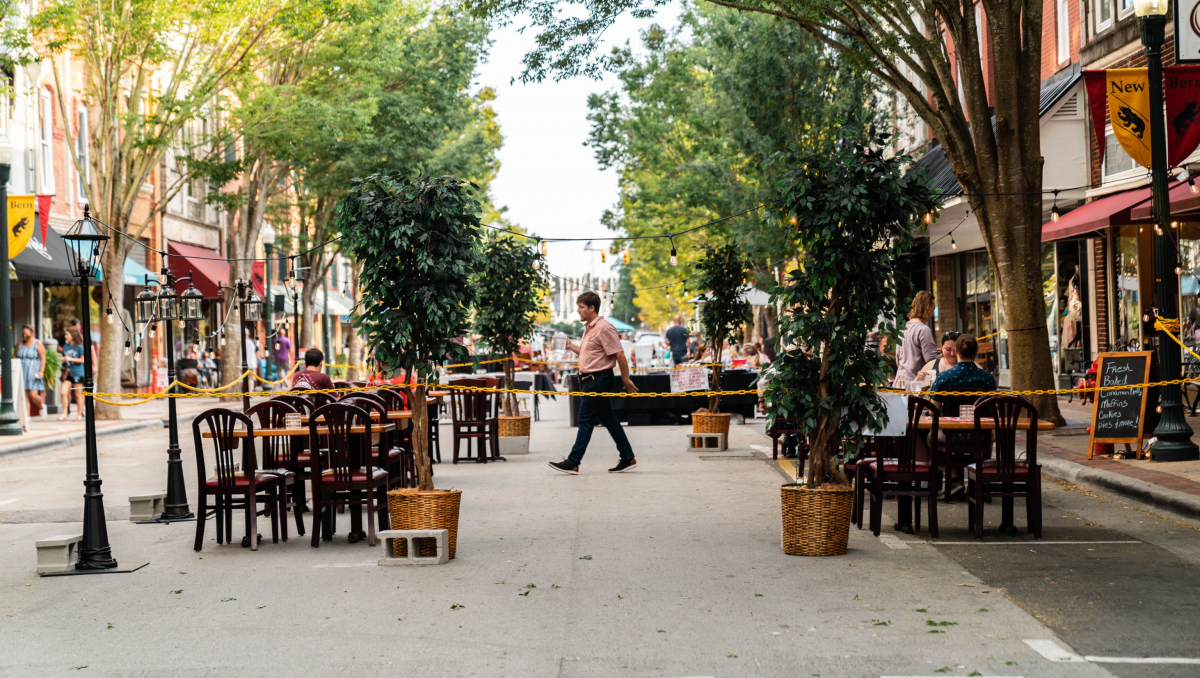 7

New BernSee on map
New Bern is brimming with attractions, restaurants and accommodations that have proven they're doing their part to ensure your health with Count On Me NC certifications. For major fun: Try the Bear Towne Escape Room, plus shopping at Nautical Wheelers, Galley Stores, and the Next Chapter Books and Art. For an eclectic variety of food: Baker's Kitchen, the Chelsea Restaurant, Cypress Hall, Beer Army Burger Company, and Morgan's Tavern and Grill are all options within a few blocks of one another in the downtown historic district. For comfortable sleep: The Aerie Bed and Breakfast, a circa 1882 Italianate Victorian, puts you in walking distance of all the previously mentioned restaurants, while other options include the Hampton Inn or Springhill Suites closer to the interstate. And if you happen to fly into town, no worries – Coastal Carolina Regional Airport is also certified.
8

Onslow County

Featured by: Onslow County Tourism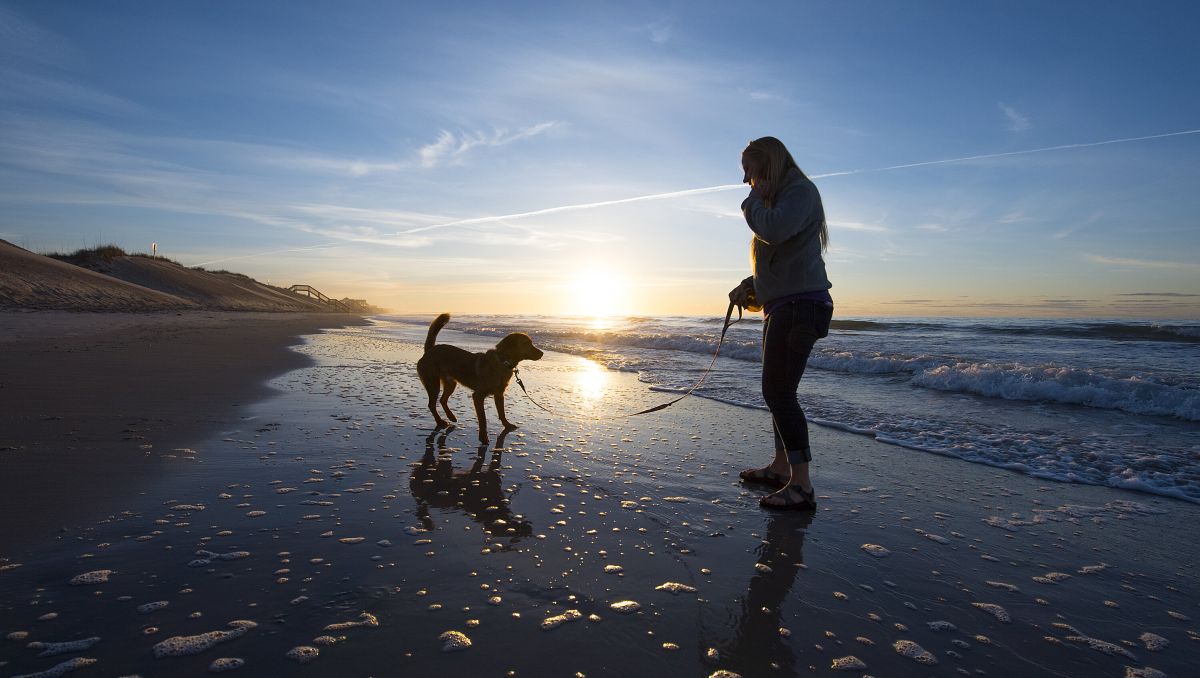 8

Onslow CountySee on map
Feel safe immediately in Onslow County when you land at the Count On Me NC-certified Albert J. Ellis Airport, conveniently offering nonstop flights from both Charlotte and Atlanta. Then let the outdoor fun begin: Rent a kayak or stand-up paddleboard from North Topsail Surf & Paddle; cast a line from a pier or into the surf; reflect on military servicemen and women at Lejeune Memorial Gardens; or stroll wide-open North Topsail Beach with your doggos, who are welcomed year-round. You can even visit Bear Island by kayak or with one of our specialty cruise operators. Complete the day with a casual and cozy meal on The Boro's patio, a nightcap at Dini's Martinis and Dessert, and a good night's sleep at any of the three Count On Me NC-certified Hampton Inn Suites.
9

Scotland County

Featured by: Scotland County TDA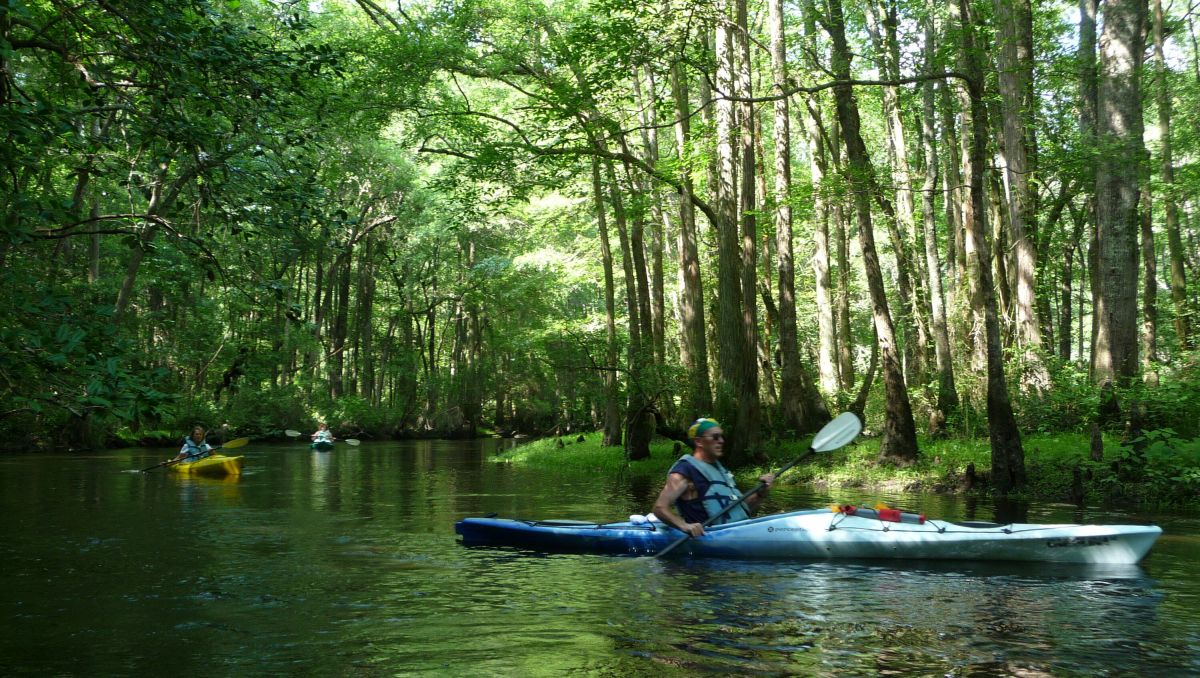 9

Scotland CountySee on map
Make an ordinary weekday thrilling – yet safe – with the U.S. Army Golden Knights at Laurinburg-Maxton Airport in Scotland County, the soul of the Carolinas. Donned "Champions of the Skies," the Golden Knights are the U.S. Army's demonstration and competition parachute team, and you can watch them practice thousands of feet overhead every weekday from 8:30 a.m. to 2:30 p.m. Afterward, with your adrenaline pumping, head to the Chalk Banks access area for tons of fresh air and a scenic excursion down the Lumber River. And for a post-paddle reward, Cypress Bend Vineyards offers sweet Muscadine wine, an expansive covered outdoor area and views aplenty. At the end of your day, choose the Hampton Inn, Holiday Inn Express, Comfort Inn or Quality Inn for your lodging – all four (plus the vineyard!) are Count On Me NC-certified.
10

Sugar Mountain

Featured by: Sugar Mountain TDA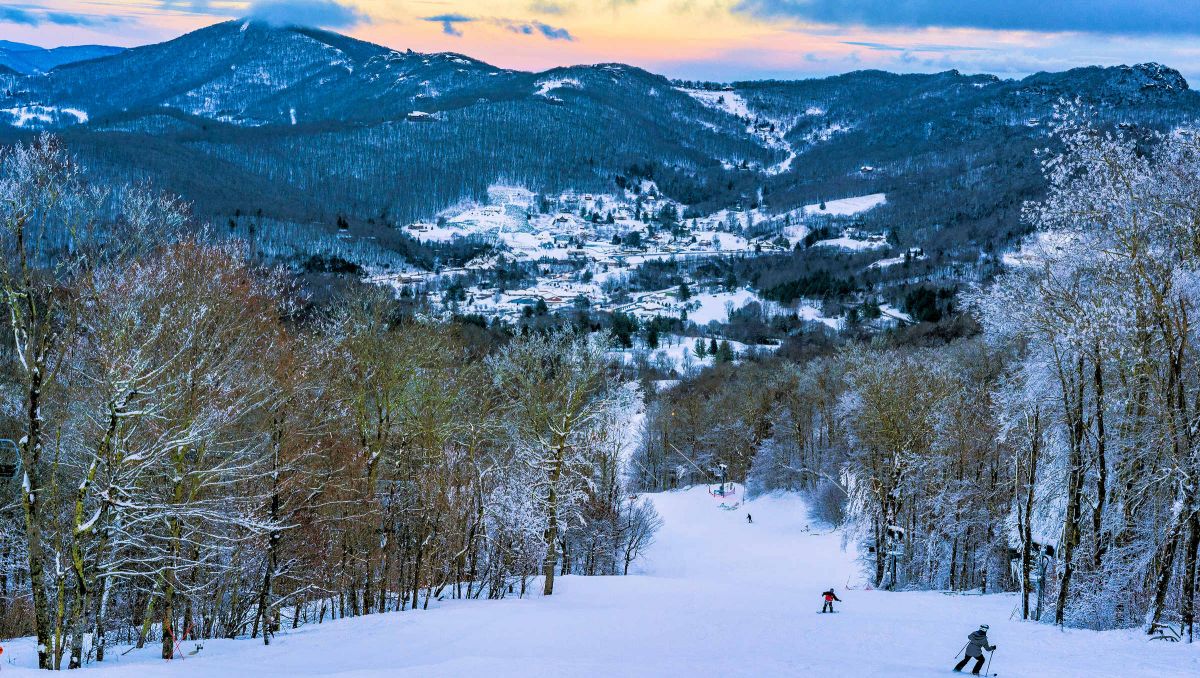 10

Sugar MountainSee on map
The mile-high village of Sugar Mountain in the Blue Ridge Mountains is a sweet spot for winter vacations with social distancing naturally built in. With an average of 70 inches of snow a year, this resort town is known for winter sports and family snowcations. Choose from a variety of vacation rentals nestled deep in the forest or perched mountainside with spectacular panoramic views, and then head outside for safe, wintry adventures: Ski or snowboard down the largest vertical drop in North Carolina at the Count On Me NC-certified Sugar Mountain Resort; round up the entire family for a fun-packed day snow tubing; practice your best spins on a 10,000-square-foot ice skating rink; or walk snowy trails and take in the majestic frozen waterfalls in Pisgah National Forest.
For more information regarding participating businesses, plus tips on how to celebrate the holidays safely, visit Count On Me NC.
Updated November 1, 2020