10 Questions with North Carolina's First Dog Travel Agent
Q: How did you and your hooman meet?
A: I was pretty smol, but I know I bounced around a few different foster homes until my Dad met me at an adoption event in Charlotte. He says he instantly fell in love – and it was so pawsome, because I did too! Then my Mom and Dad met later – and I got a Mahma!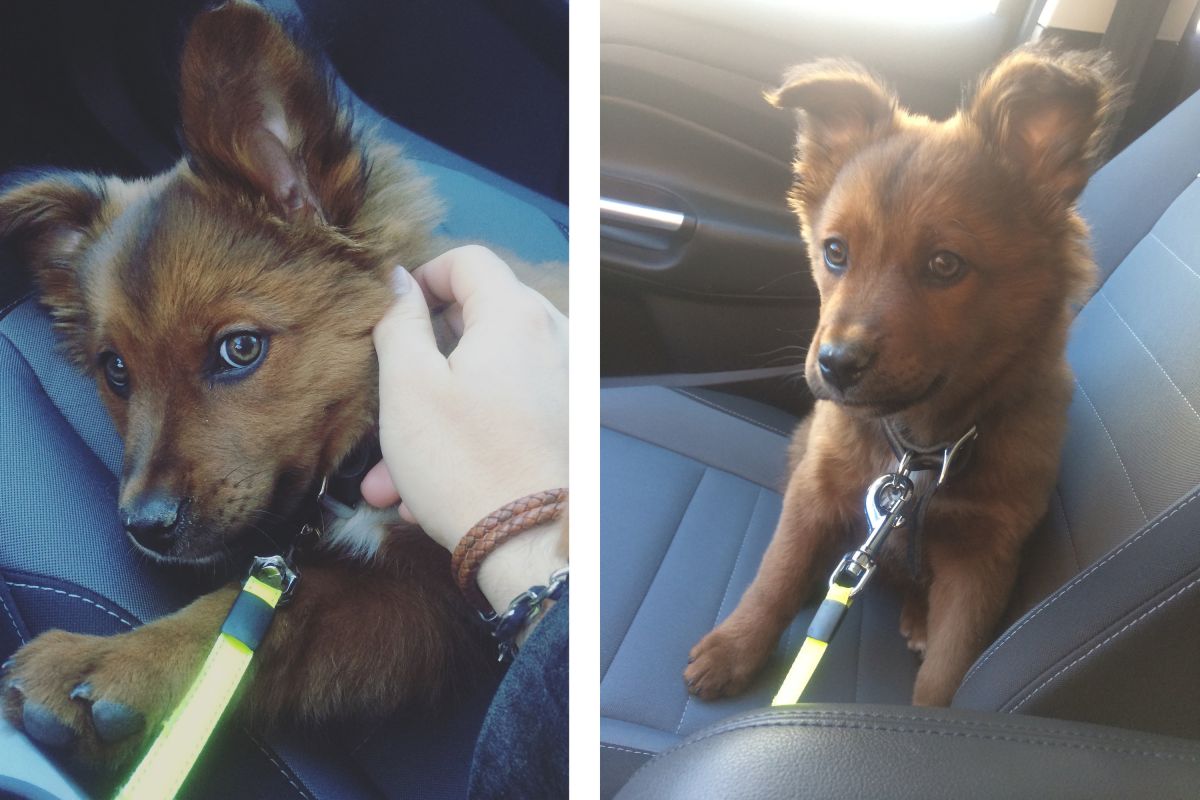 Q: Tell us a little about your puppyhood, your current family and other best frens.
A: After I found my forever home, I spent a lot of my puppyhood following my Dad everywhere he went – to his work, yoga studio, shopping, hiking and all sorts of other places. When I was really smol, I would get so tired on the way up Crowders Mountain that my Dad would carry me part of the way.
For 21 dog years (three hooman years), it was just me, but then we adopted my little bro, Mister. I like having a little bro, because I can show him all sorts of fun stuff. Some of my goodest doggo frens are my cousins Laika and Ajax in Durham and my neighbor puppers (Calvin, Charlie, Sampson and Frankie). We ALL go on a morning walk together three days a week – it's quite the pack!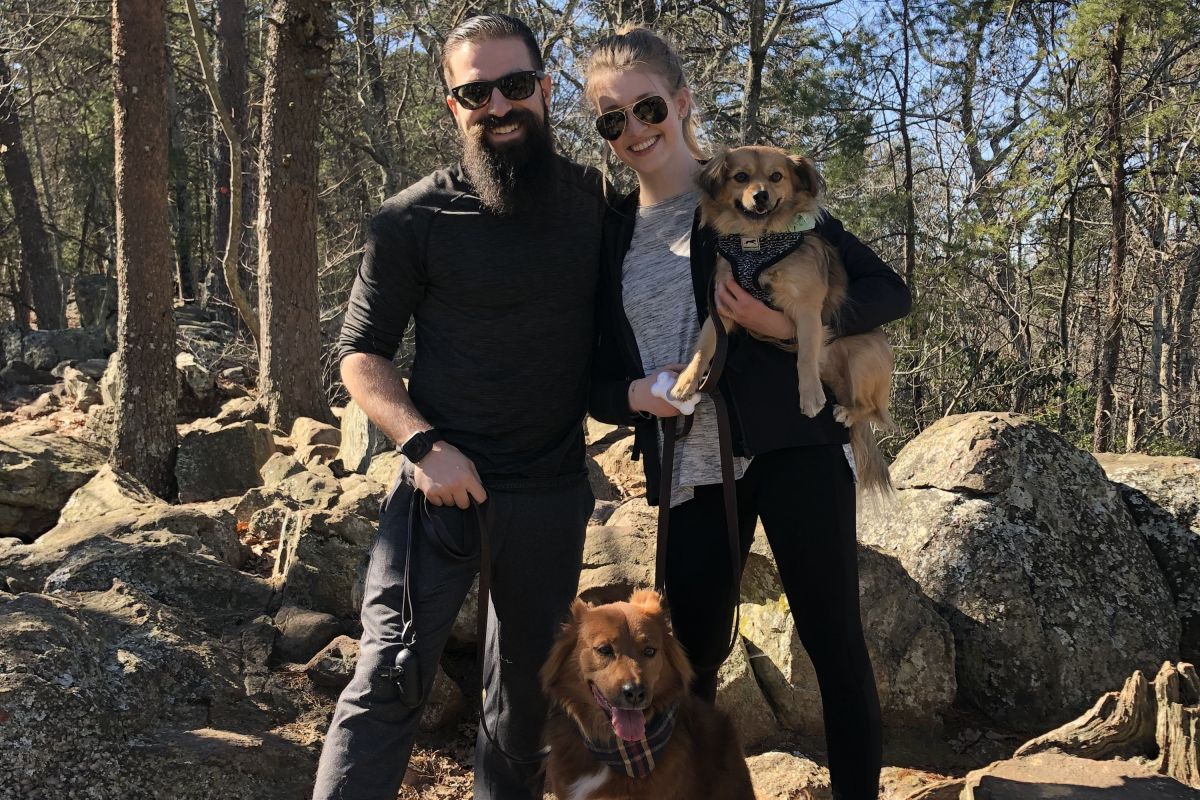 Q: What are your favorite places to visit in North Carolina?
A: I love to visit new hiking trails – ALL THE SMELLS! The Outer Banks gives me the most tail wags – gettin sand on my paws and snifferin salt in the air gives me the zoomie spins! And that's when I'm much happ!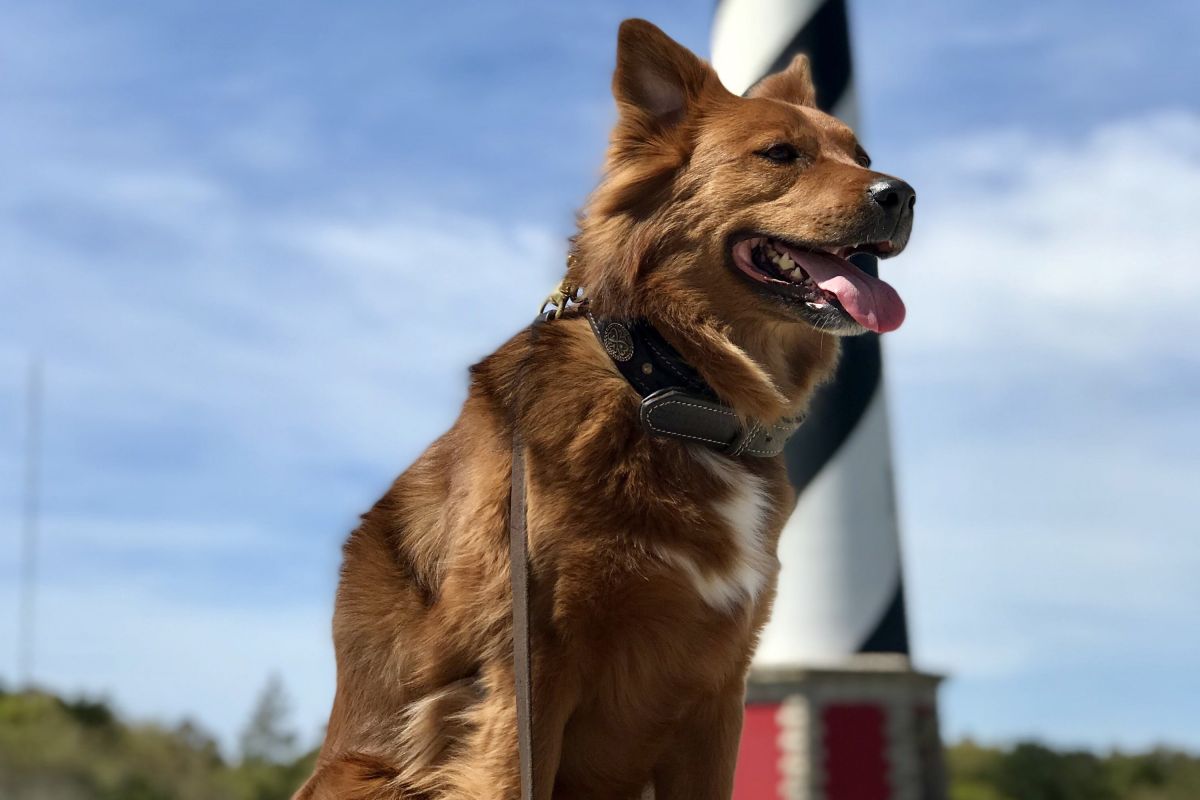 Q:

Was there a certain first trip in North Carolina that got you hooked on adventuring?
A: Thinkin back, it was probably when I got to splash in the ocean for the first time at Oak Island. The waves chased me. So I chased them back. I even convinced my cousin Ajax to get his paws wet when he saw how much fun I was havin swimming!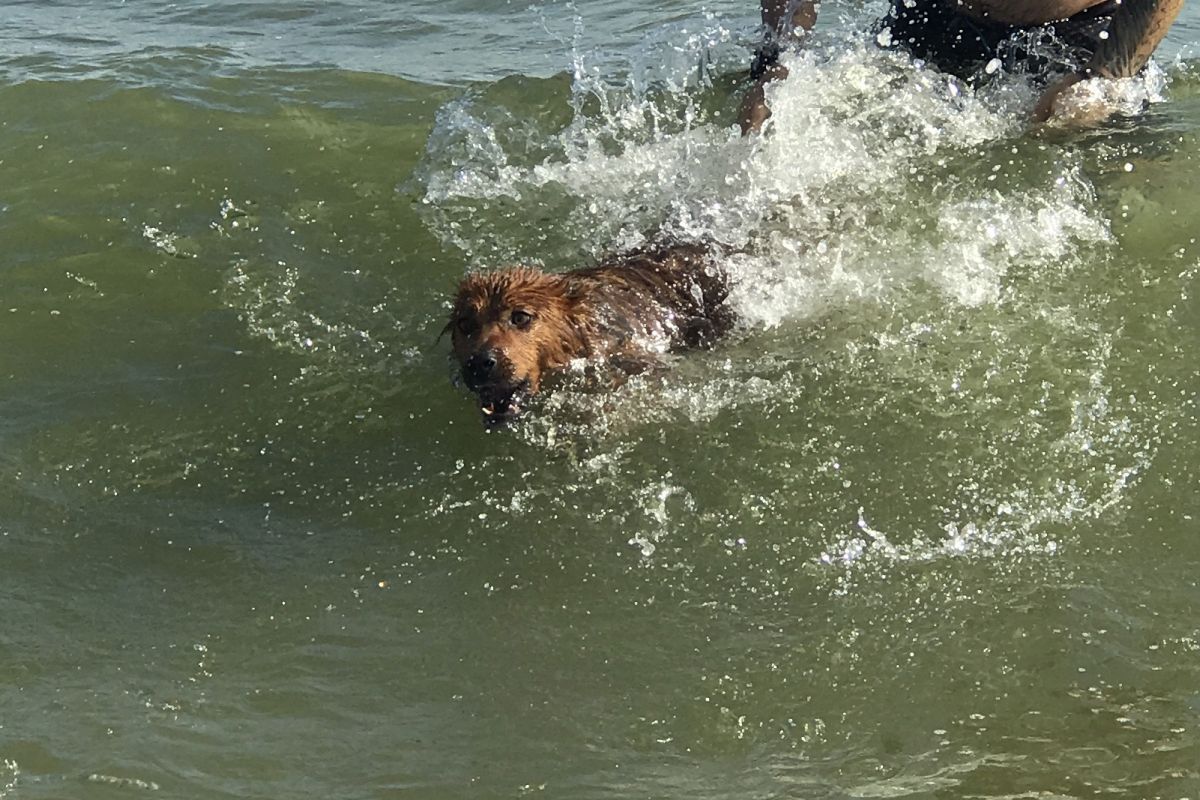 Q: What do you love to do for fun?
A: I love swimming and would play fetch all day every day if I could. Also meetin new frens is definitely tops on my list. I've never met a stranger. Oh yeah – I also get to be a model for my Mom's photos too. Sadly, this sometimes involves wearing hats, but it ALWAYS involves treatos. So, that's fair.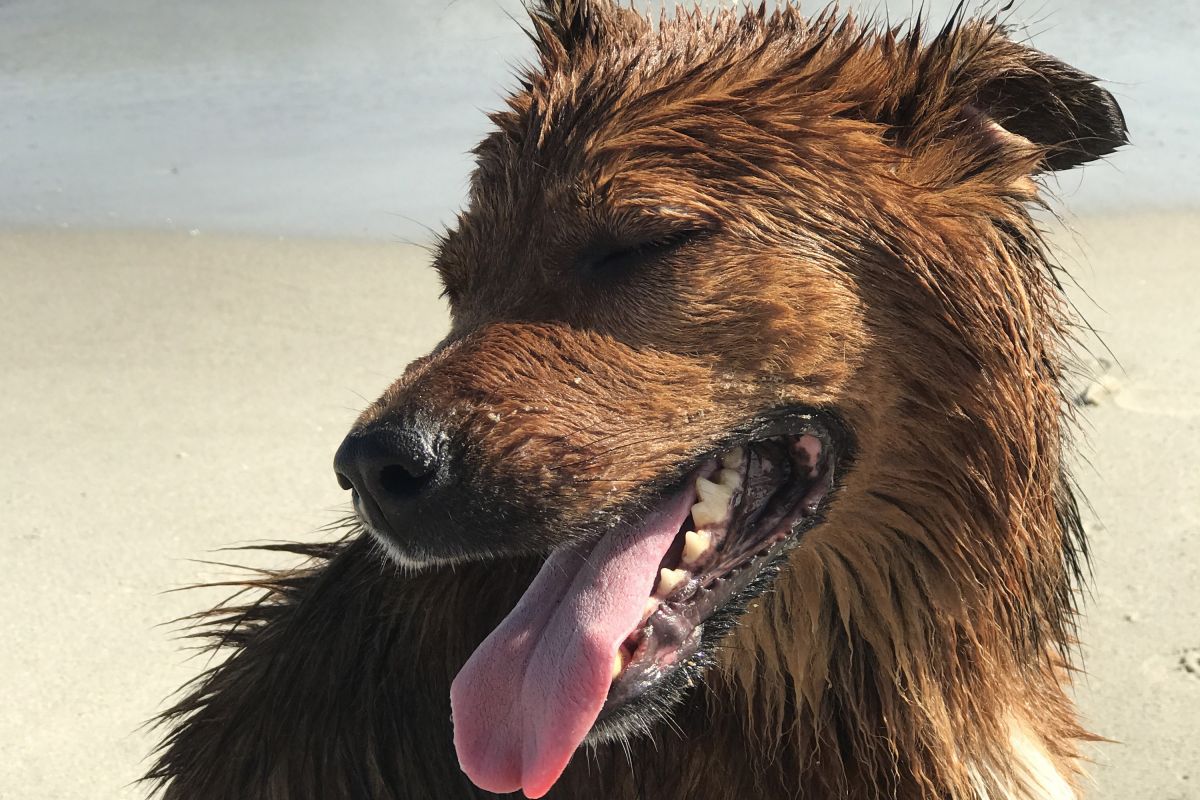 Q: What do you do when the bol rolls under the couch?
A: Ruh roh – that's one of the few times I use my sad puppy dog face. Then I stare at it for a while and try to use my doggo powers of concentration to make it roll back to me. When that doesn't work, I push my snoot under there as far as I can stretch to try and reach it. But alas . . . usually my Mom and Dad have to come to my rescue. Those bols are stubborn!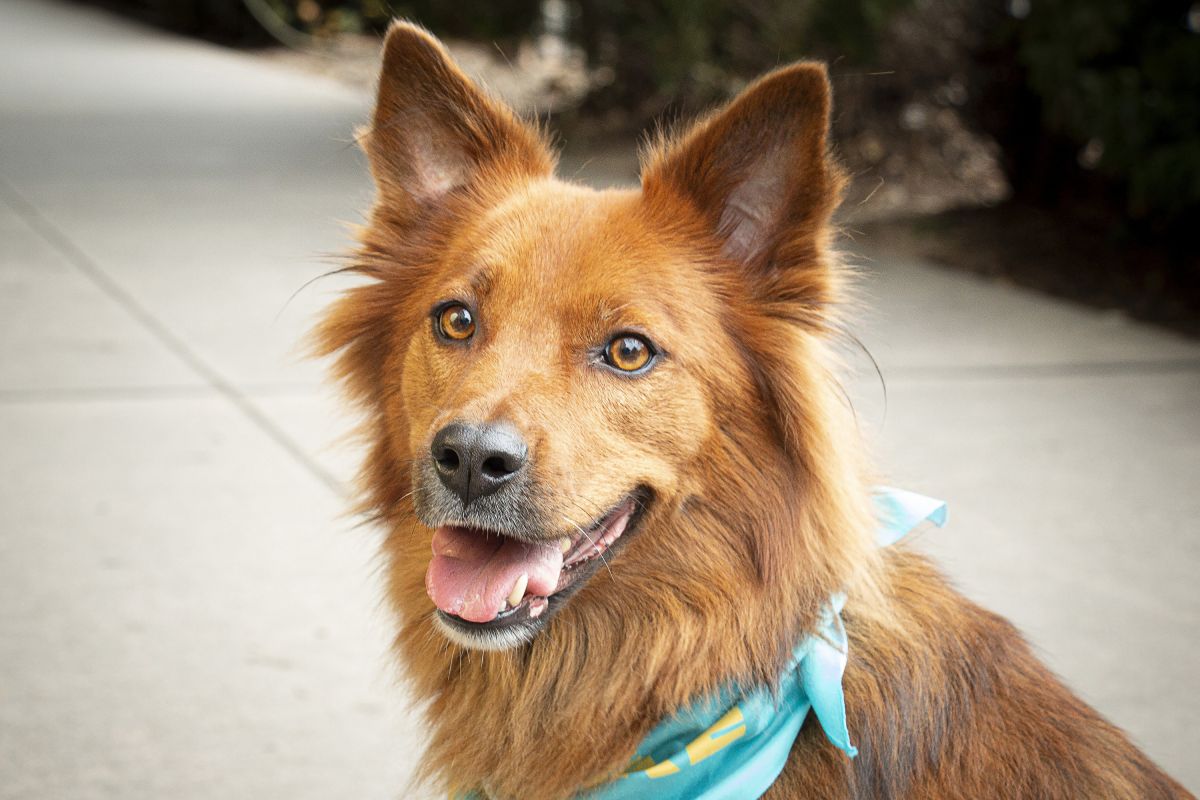 Q: What are your favorite fall season must-sniff places in North Carolina?
A: I can often be seen (or not) posing in pumpkin patches (I can caMOuflage myself!). Pro tip: Leaves in the mountains are not only pretty, but they also fall and then it's so so fun to try and catch 'em! Orchards are another fun place for splorin. Bobbing for apples is great – especially when you close your eyes and tell yourself they're bols.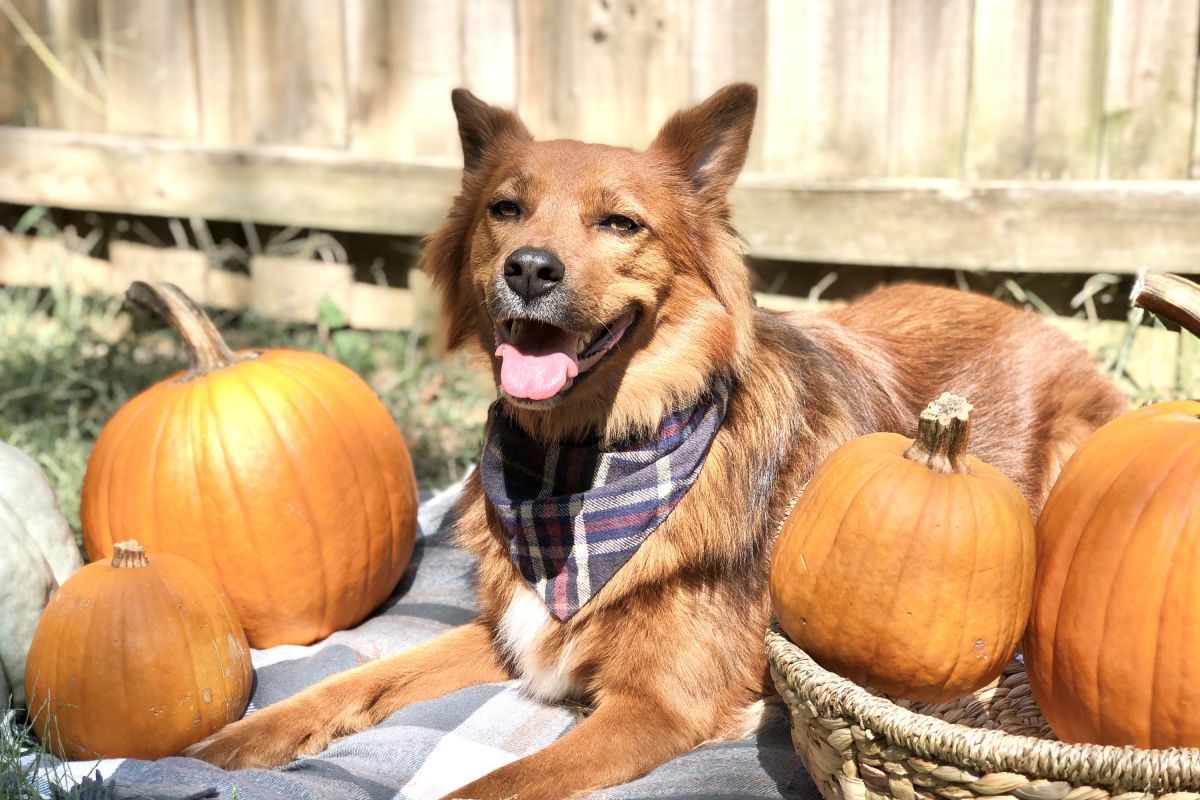 Q: What's something you've learned from your little bro, Mister? And how do you get along so well with him?
A: My little bro teaches me to stop and sniffer everything on our adventures. He reminds me not to look too far down the trail or I'll miss the best sniffs right in front of me. Enjoy the moment – you know? We're a great team, because we both learn from each other. He's not always sure of new people and pups, but I help him see that there are so many goodest frens just waiting to show him love.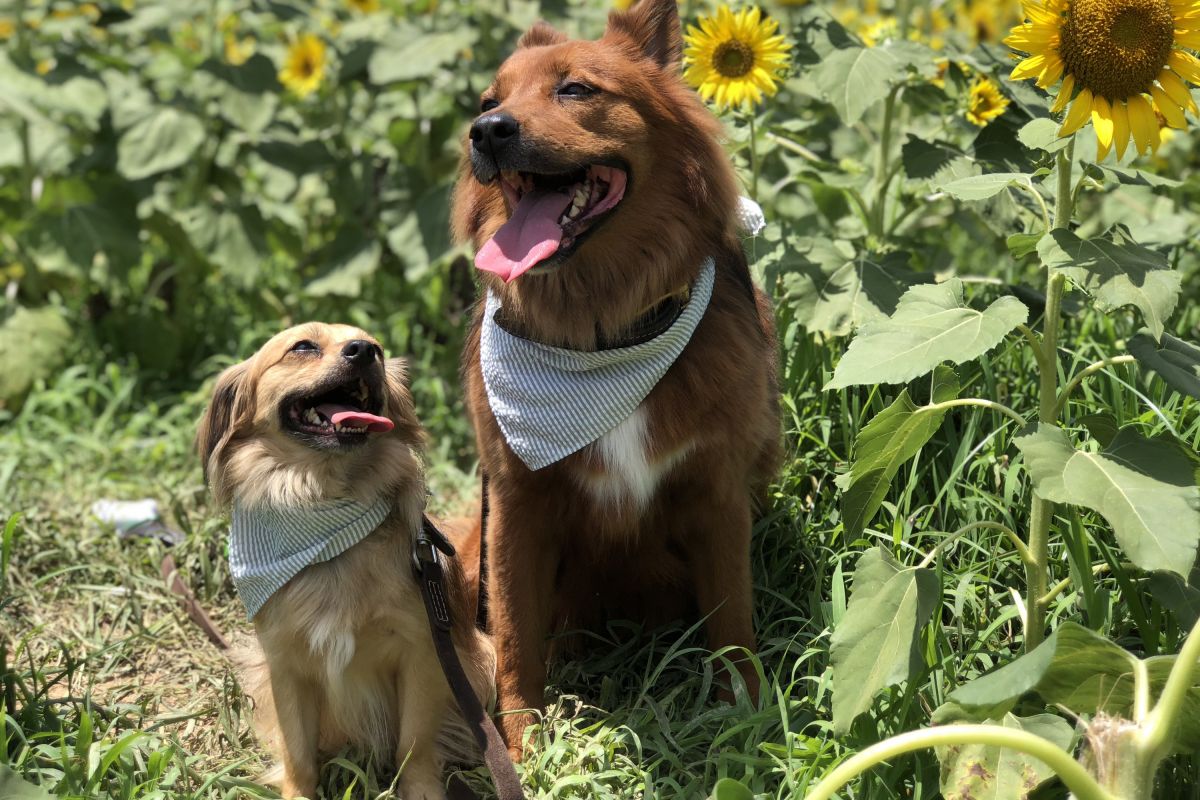 Q: What inspired you to apply to be North Carolina's first dog travel agent?
A: The two things I love most (besides my fam) are splorin and making frens. So this seemed like the pawfect chance to combine those two loves as North Carolina's first dog travel agent. Not only will I get to sniff and splore new places in my state, but I'll make new frens (kisses comin atcha) while getting to share my travel tips.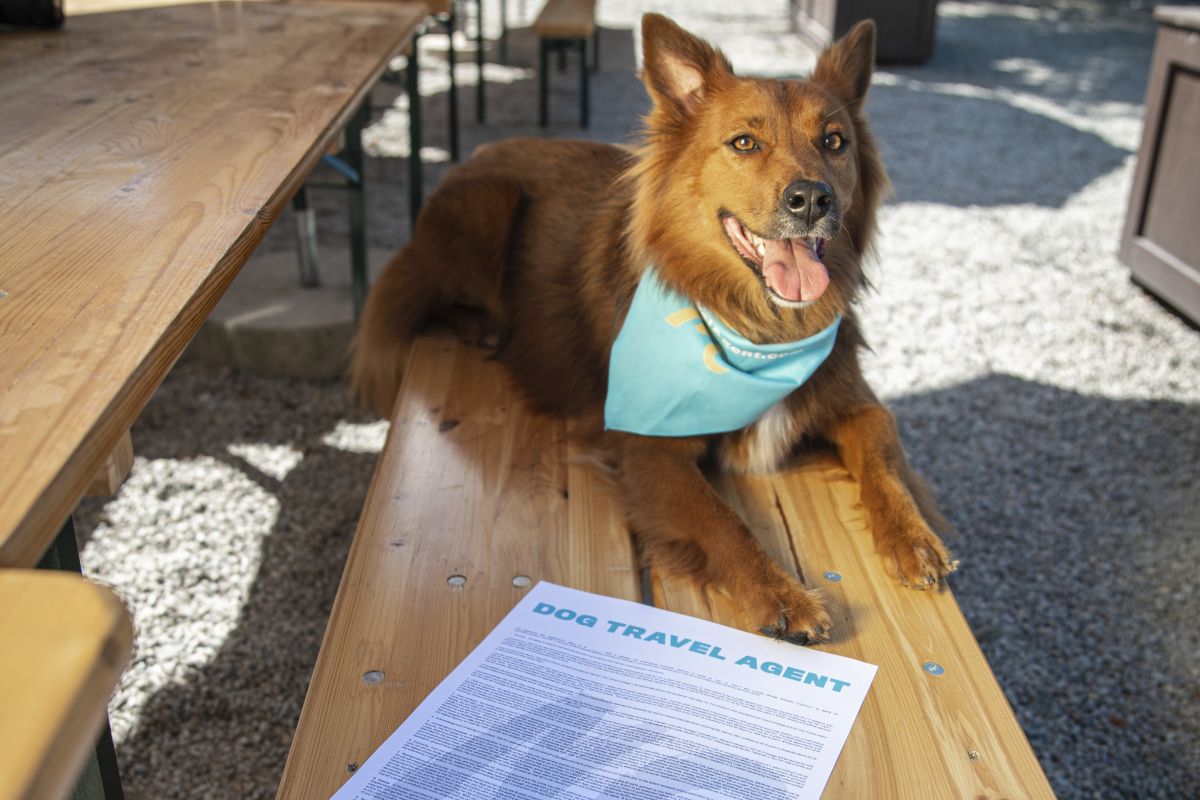 Q: How does it feel to be hired as the first dog travel agent?
A: So – I do enjoy a good snoozle – and every now and then I still think I might be dreamin. But wow – I admit, I definitely awooed when I found out. And my tail hasn't stopped waggin.
Updated October 14, 2019