Made in N.C.: Discover How Local Products are Made at These Factory Tours
Shopping local, eating local, drinking local and generally discovering local gives insight into the heritage and flavor of the area you're visiting and supports the community in the process. Getting a behind-the-scenes look at how products are produced and distributed is easy with tours available to the public.
Schedule a visit and meet the makers who bring to life some favorite local products – from chocolates and cookies to woven goods and wood burls. They'll tell you why they're proud to call North Carolina home.
1

The Oriole Mill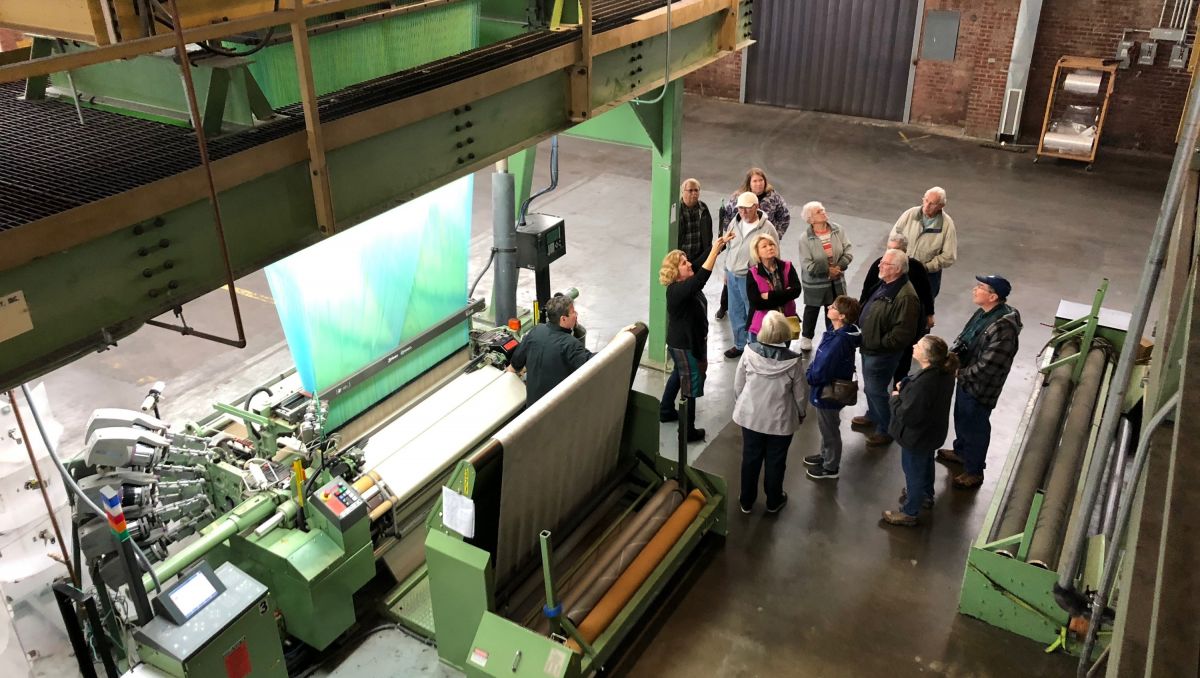 1

The Oriole Mill

Hendersonville

See on map
The Oriole Mill has been operating for more than 10 years with a dedication to reimagining the textile industry in the U.S. All the high-quality woven products – including coverlets, shams, decorative pillows, throw blankets and more – are produced entirely at the 72,000-square-foot facility in Hendersonville and sold in the on-site retail store and online. During a tour, see the process of turning natural fibers such as cotton, wool, linen and silk into products even the manufacturers themselves would want to own, and meet those people who take the time to give each product a handmade feel.
Take a tour: Most Fridays at 1 p.m.
2

Mrs. Hanes' Moravian Cookies
2

Mrs. Hanes' Moravian Cookies

Clemmons

See on map
Mrs. Hanes' Moravian Cookies is truly a family endeavor: The seventh and eighth generations of Moravian cookie makers are currently running the bakery. Six different types of cookies – including Moravian Ginger Crisps and the original Moravian Sugar Crisps – are rolled, cut and packaged by hand in 30,000 square feet of manufacturing and warehouse space, and they're shipped to all 50 states and more than 30 countries. Check out the facility with an hour-long, completely customized tour, and definitely expect a cookie sample in the baking area when you see the "Artists in Aprons" in action.
Take a tour: Monday through Friday, January through October, 10 a.m. – 2 p.m. Call in advance to schedule a tour.
3

Moog Music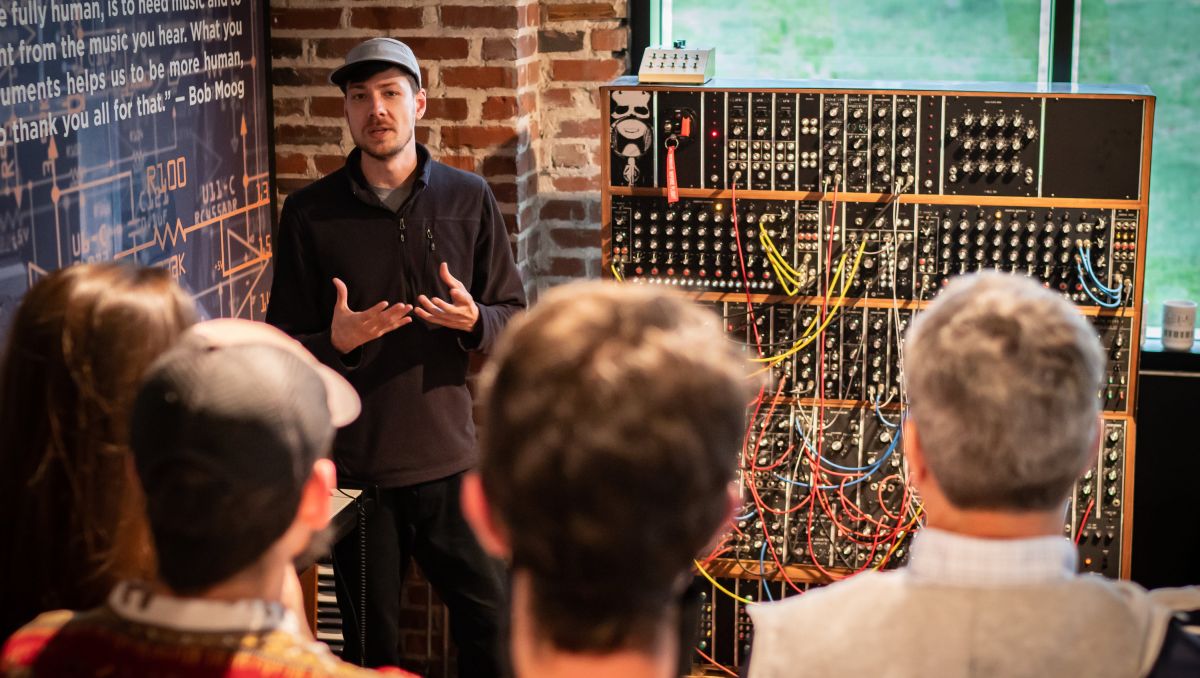 3

Moog Music

Asheville

See on map
Founded in the early 1950s by Dr. Bob Moog, employee-owned Moog Music is the leading manufacturer of analog synthesizers – an instrument that electronically generates sound – in the world. Popular bands and artists often visit the Moog Sound Lab to take part in an online performance series, playing their songs in a private setting using Moog synthesizers. Stop by and experiment with one or more of the synthesizers in Moog's showroom, and then find out all about the artistry that goes into creating these handmade instruments when you schedule a free tour.
Take a tour: Email to schedule a tour, which run Monday through Friday from 10:30 a.m. – 3:30 p.m.
4

Sea Love Sea Salt Co.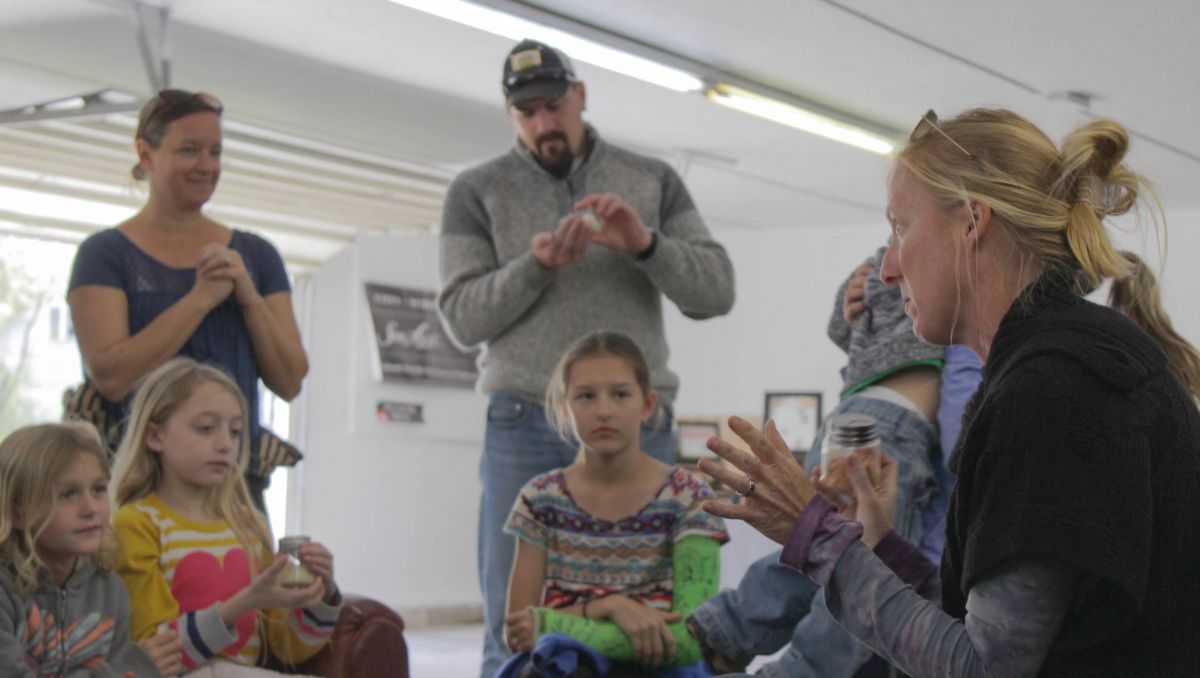 4

Sea Love Sea Salt Co.

Burgaw

See on map
Made directly from ocean water taken during high tide in Wrightsville Beach, Sea Love Sea Salt's finishing salt is sustainably produced and undergoes little processing. Culinary sea salts sporting flavors such as Sriracha, rosemary and dill pickle are available for purchase online, and you can find them in various stores and restaurants (look for Sea Love Salt Co.-lined margarita glasses!) across our state. All tours last 2-3 hours and conclude with a tasting of its finishing salt. Pro tip: There's no onsite restroom, so stop by one of the fast food locations beforehand at the exit a few minutes from the farm.
Take a tour: Contact them to request a visit – they are flexible and able to accommodate most dates.
5

West Penn Hardwood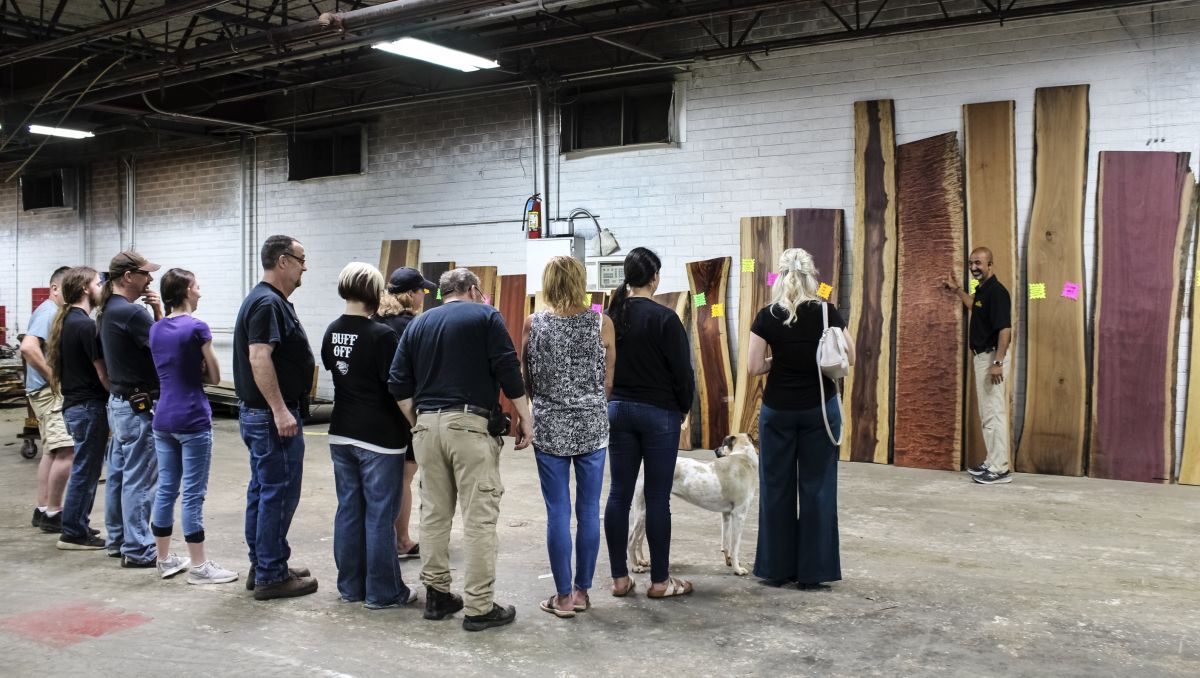 5

West Penn Hardwood

Conover

See on map
Not only does West Penn Hardwood have the largest variety of figured domestic hardwoods – or hardwoods that are aesthetically pleasing and unique – on the East Coast, it's also a premier supplier of exotic hardwoods, all of which you can purchase online or in its 150,000-square-foot warehouse facility. Located near Hickory, a city rich with a history of craftsmanship, West Penn Hardwood offers tours that give a good inside look at what a hobbyist or craftsman starts with before creating something beautiful and original.
Take a tour: Call to schedule a tour. They often offer special sales to groups during their visit.
6

French Broad Chocolate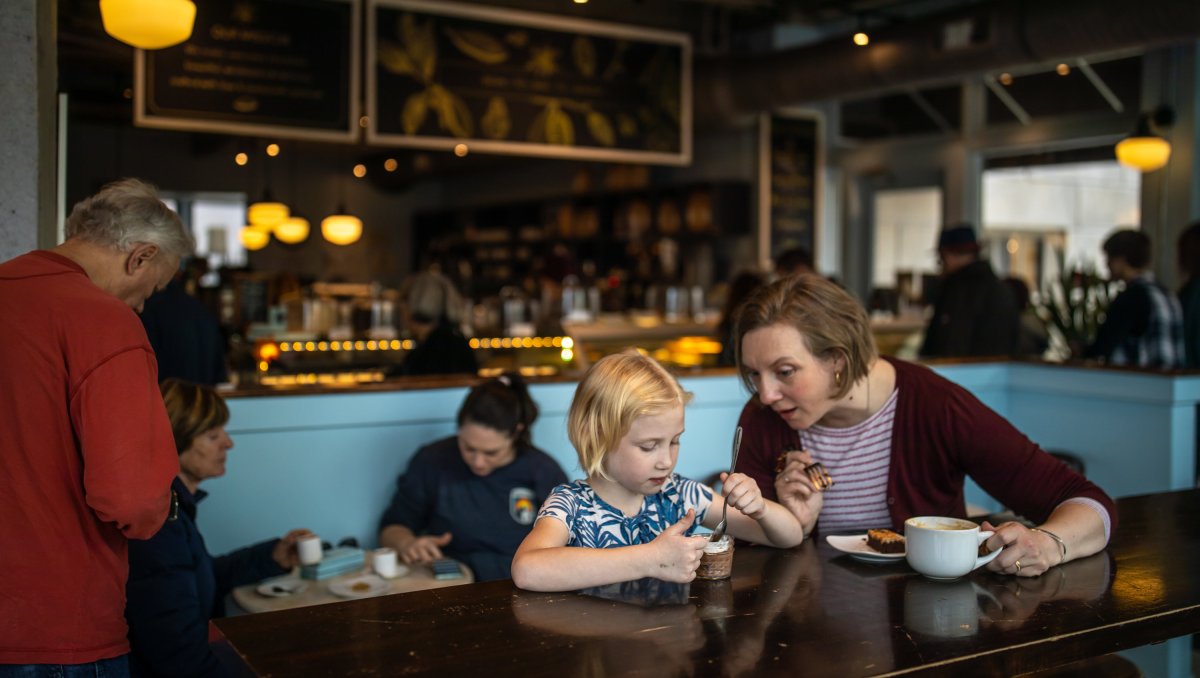 6

French Broad Chocolate

Asheville

See on map
From selling chocolate out of their kitchen to expanding to multiple locations in Asheville, husband and wife team Dan and Jael Rattigan pride French Broad Chocolate on its sustainability and meticulously sourced ingredients. The outcome is pure and delicious chocolate in a variety of forms including award-winning bonbons, truffles and bars. Drop in any day of the week for a guided tasting tour with a behind-the-scenes look at how its chocolate is made, or plan your visit on the weekend for a longer and more in-depth tour highlighting the cacao-growing process and chocolate on a global level.
Take a tour: 30-minute tours every day at 2 and 4 p.m.; 1-hour tours Saturday at 10 and 11:30 a.m., and Sundays at 11:30 a.m. Call in advance to schedule a tour.
Additional Factories to Explore
Southern Supreme Fruitcakes & More
Bear Creek
Call to make an appointment: (877) 815-0922
Mitchell's Nursery & Greenhouse
King
Group tours are available by appointment: (336) 983-4107
Shallowford Popcorn Farms
Yadkinville
Call to reserve a tour, for 10 or more people only: (336) 463-5938
Nester Hosiery/Farm to Feet
Mount Airy
Call to reserve a tour for 1-14 people. Closed-toe shoes are required: (336) 783-6068
Black Mountain Chocolate Factory
Winston-Salem
Available for self-guided tours any time during normal operating hours, plus behind-the-scenes tours on select Saturdays: (336) 293-4698
Updated May 1, 2019