Have a Merry Time Ice Skating in North Carolina
Don't let a little frost and chill in the air keep you from exploring North Carolina. In anticipation for the holiday season, Expedia.com wants to help you discover some of the great places across our state to celebrate the onset of winter. And what's particularly desirable are the attractions that are only available during this time of year and that make the season more festive, perhaps none more so than skating on ice.
1

Dates and Skates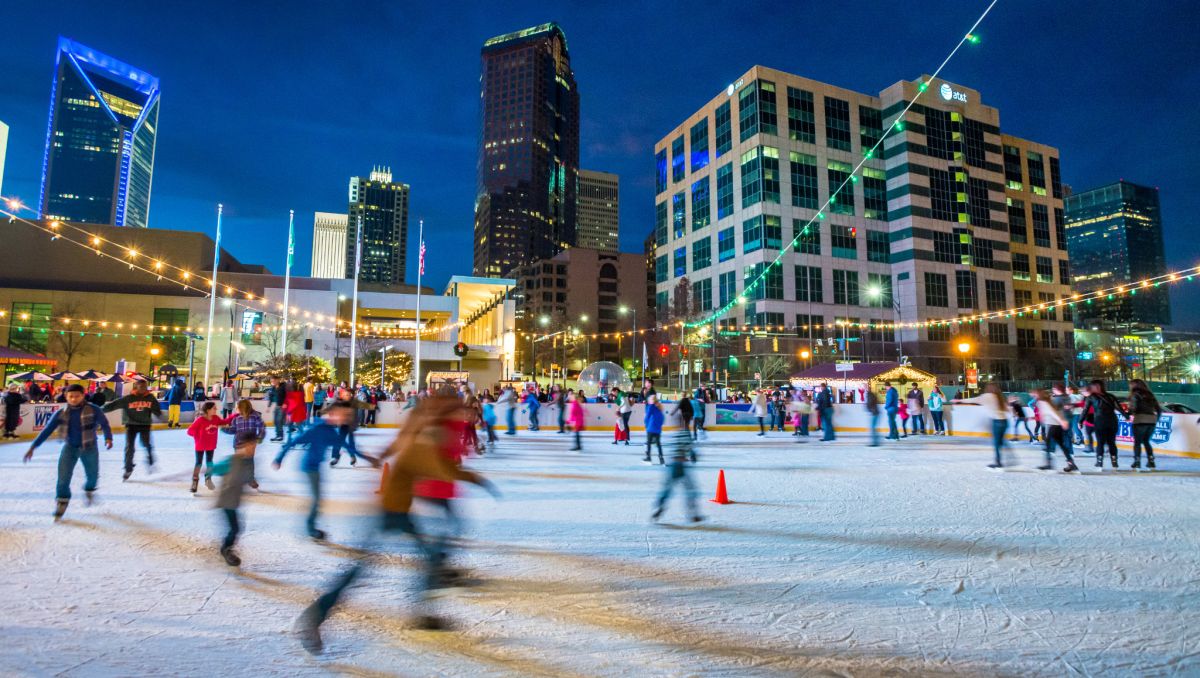 1

Dates and Skates

Charlotte

See on map
It takes a lot to be lured out into the chilly temperatures, but Holiday on Ice in Charlotte makes putting on your mittens totally worth it. Each holiday season, Ceremonial Plaza at the NASCAR Hall of Fame transforms into a 7,000-square-foot ice rink that welcomes you to practice your axels and sip hot chocolate with a view of the Uptown skyline. Plus, new in 2019, the U.S. National Whitewater Center (20 minutes outside of Uptown) offers a 17,000-square-foot ice rink with several different skating zones on the upper pond. Bonus: An on-ice Airstream offers craft beer, wine and hot cocoa.
2

Skiing and Skating

High Country

Not only does the Boone area boast three ski resorts, but each of those resorts offers a chance to lace up your ice skates. Grab your partner by the hand and take a few spins around the rinks at Appalachian Ski Mountain – our state's largest Zamboni-mantained outdoor ice rink – Beech Mountain or Sugar Mountain. The first two offer two-hour skate sessions, while Sugar permits 1.5-hour slots. Bonus: Appalachian also features a rinkside bonfire for those who would rather watch than skate or simply warm up between loops, and Sugar Mountain has an on-site restaurant.
3

Ice Slides and the Electric Slide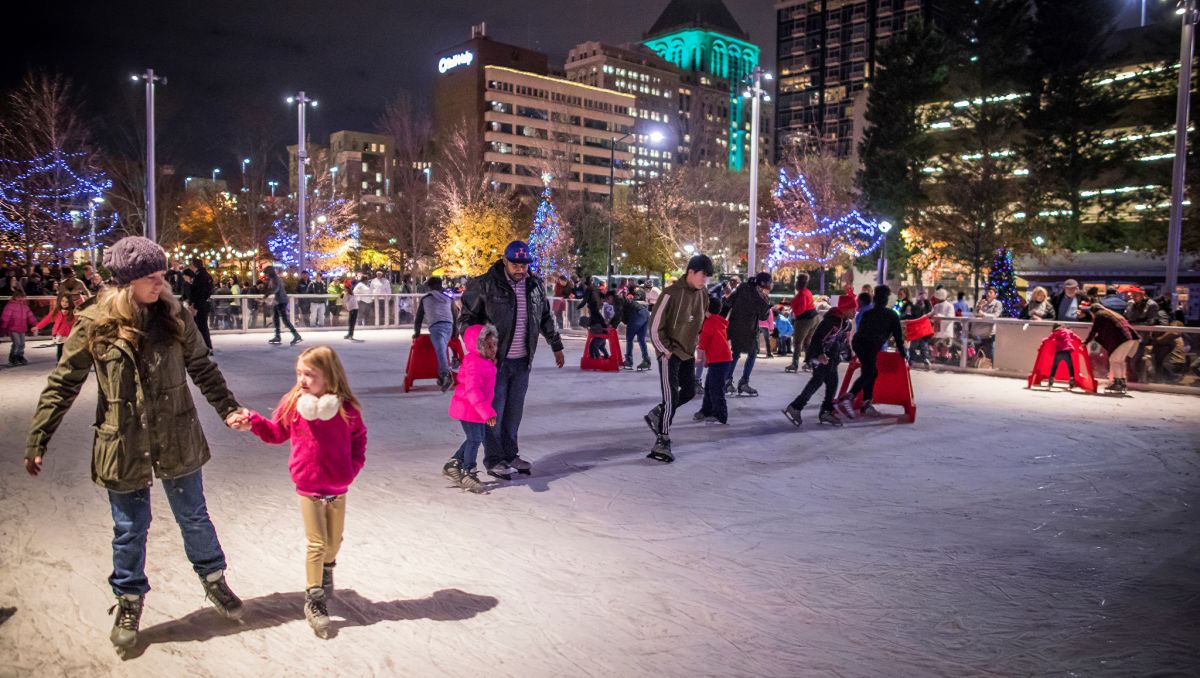 3

Ice Slides and the Electric Slide

Greensboro

See on map
Instead of fighting the low temperatures this winter season, embrace them. Bundle up and head to the Piedmont Winterfest in downtown Greensboro, taking place at LeBauer Park. Glide down an ice slide and let your kiddos go wild in the snow play box. There's even an ice rink, which lets you rock those figure eights. To really show off your moves though, lace up your skates on Friday and Saturday nights for dance music with synchronized disco lights at the rink. This two-and-a-half month winter wonderland runs from Nov. 15, 2019, through Jan. 26, 2020.
This season, bring the holiday cheer out on the ice. Pack your favorite beanie, slip into some skates and hit the rinks.
Updated October 11, 2019